Ultimate Breakfast Bake Recipe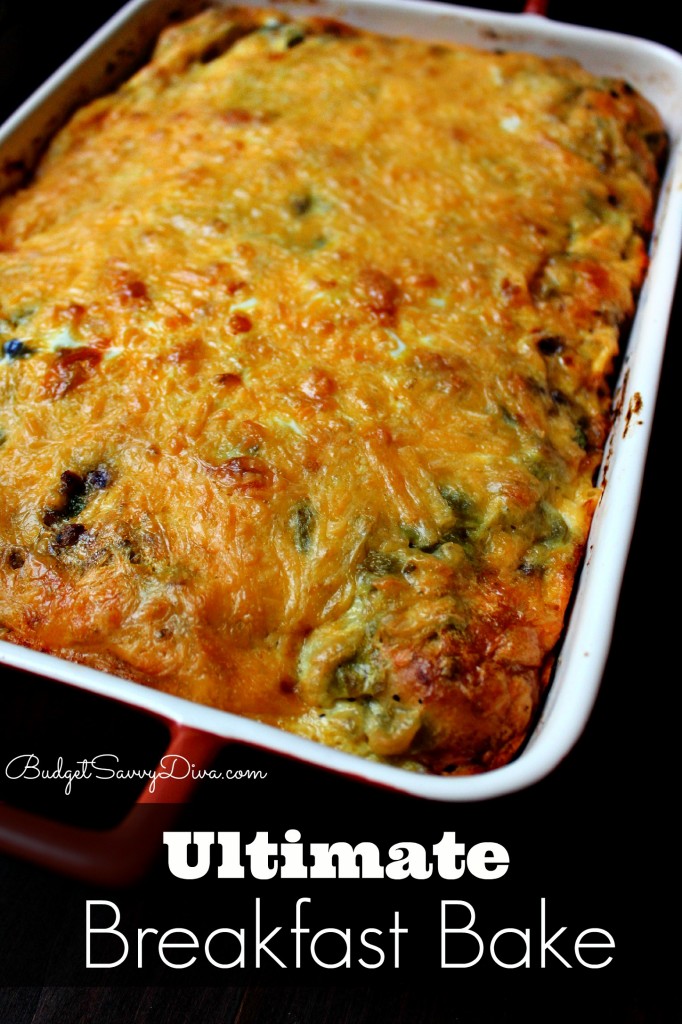 Make sure to REPIN this recipe 🙂
I have gotten in the mood to make breakfast casseroles – it always seems to happen when it gets cold out. There is nothing more comforting then a hearty food and plenty of it.
When I was developing this recipe I wanted to make something that was high in protein ( meat, eggs, and cheese) and had veggies in it ( green and red pepper) – if your family is anything like my husband making them eat veggies is a chore! I always have to hid them or he will not eat it!
Sigh
Double Sigh
Let's get on with the recipe
Everything you need is above – one item you do not need to get is the diced fire roasted green peppers – I wanted another level of flavor and it cost under $1 so I thought it would be a good edition
My whole family loved the dish and my husband has already asked me to make it again ( SWEET!)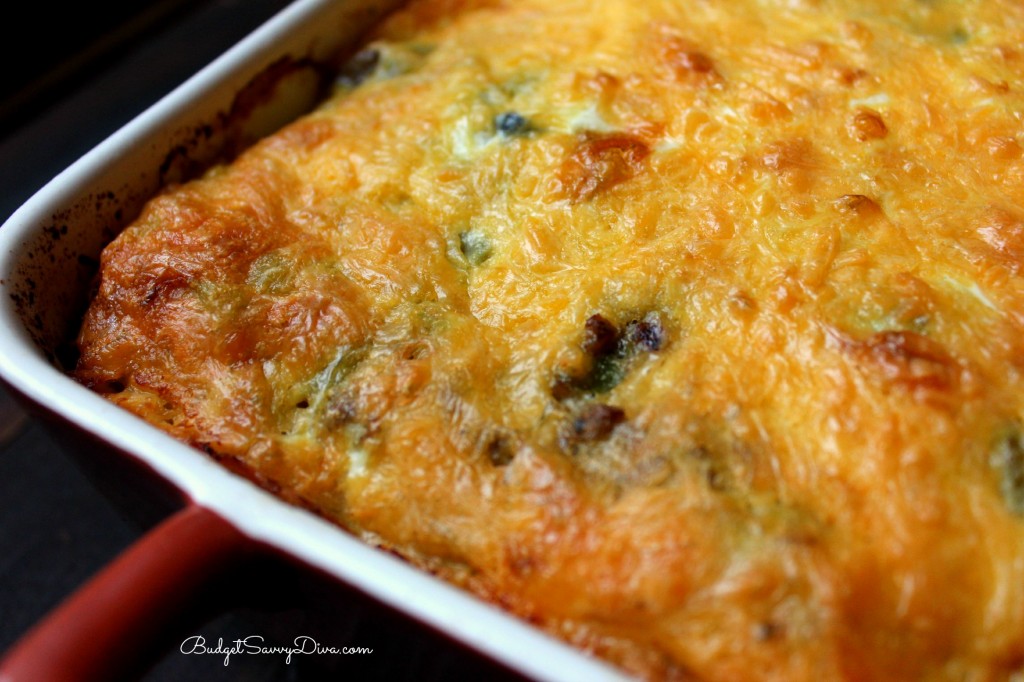 Everything about this bake looks yummy!!! All I want to do is have a piece !
My dad wanted me to take a picture of a piece of casserole so you could see that layers – this one is for you dad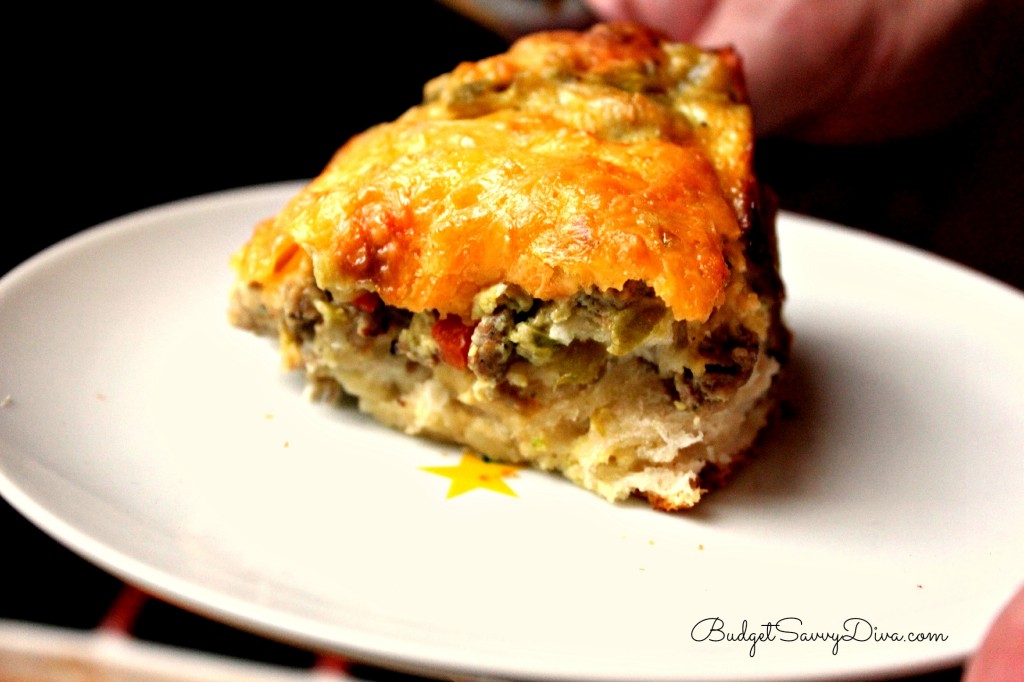 Yum… Layers… Yum!
Ultimate Breakfast Bake Recipe
Ingredients
1 Can of Grand Rolls - cut each biscuit into ¼ths
4 eggs
½ Green Pepper Diced
½ Red Pepper Diced
12 Fully Cooked Sausages - Jimmy Dean works well
2 Cups of Medium Cheddar Cheese
½ tsp of salt
½ tsp of pepper
1 can of fire roasted green peppers
Instructions
Preheat oven to 375
In a skillet place about ½ tablespoon of olive oil - heat - place red and green peppers - cook for 5 minutes
Cut the sausages well and place in the skillet with the peppers - mix for 1 minute - add fire roasted peppers, salt, and pepper - mix and heat for 1 more minute
Take a casserole dish - I used a 8x8 casserole dish - lightly greased
Place biscuits on the bottom then sausage mixture on top
Whisk the eggs and pour that over everything
Sprinkle the cheese on top and bake for 30 minutes
Enjoy!