Baked Tilapia with Cream Sauce Recipe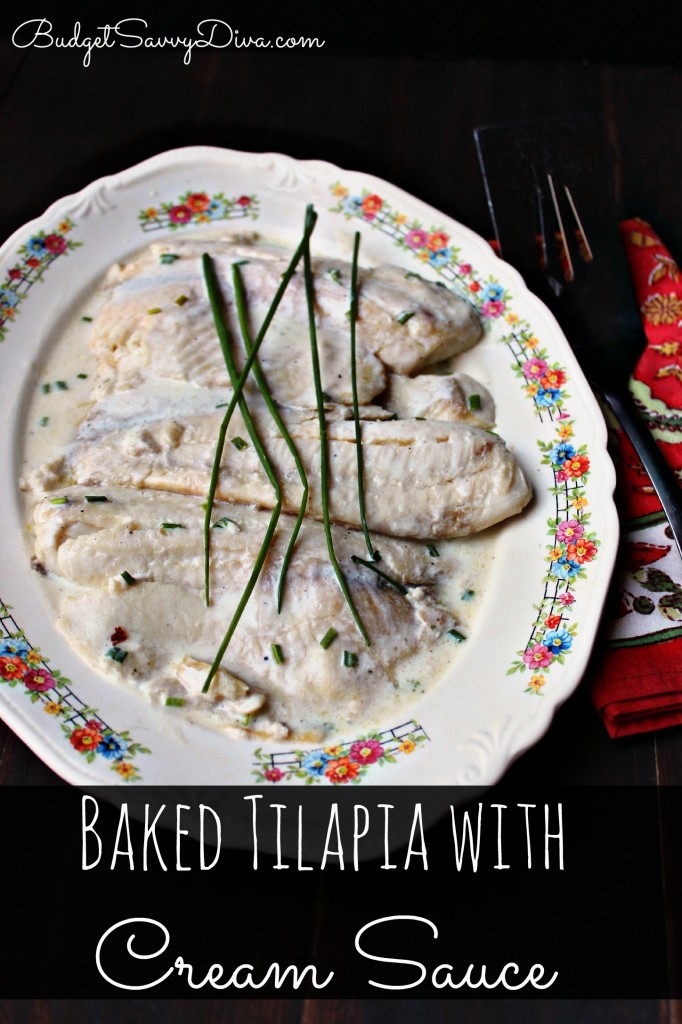 ANOTHER Fish recipe – I know I know crazy right
If you did not know I am not super comfortable cooking with fish ( I think it is too much Hell's Kitchen with Gordon Ramsey screaming that the scallops are raw)
BUT because many readers have asked for more fish recipes I am pushing beyond my comfort levels and the results are yummy 🙂
Today we ( my dad and I ) have made you a baked tilapia with a light cream sauce – simple and gluten – free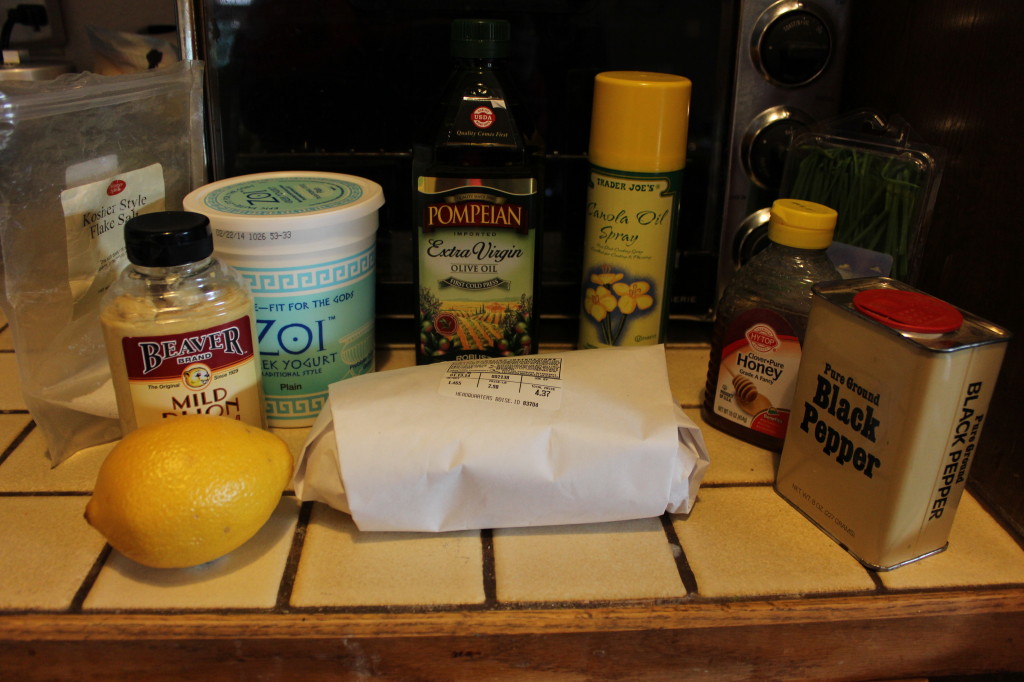 I love how simple this recipe is and that almost everything you need is in your pantry RIGHT NOW!!!
Except the fish …. I would be worried if there was fresh fish in your pantry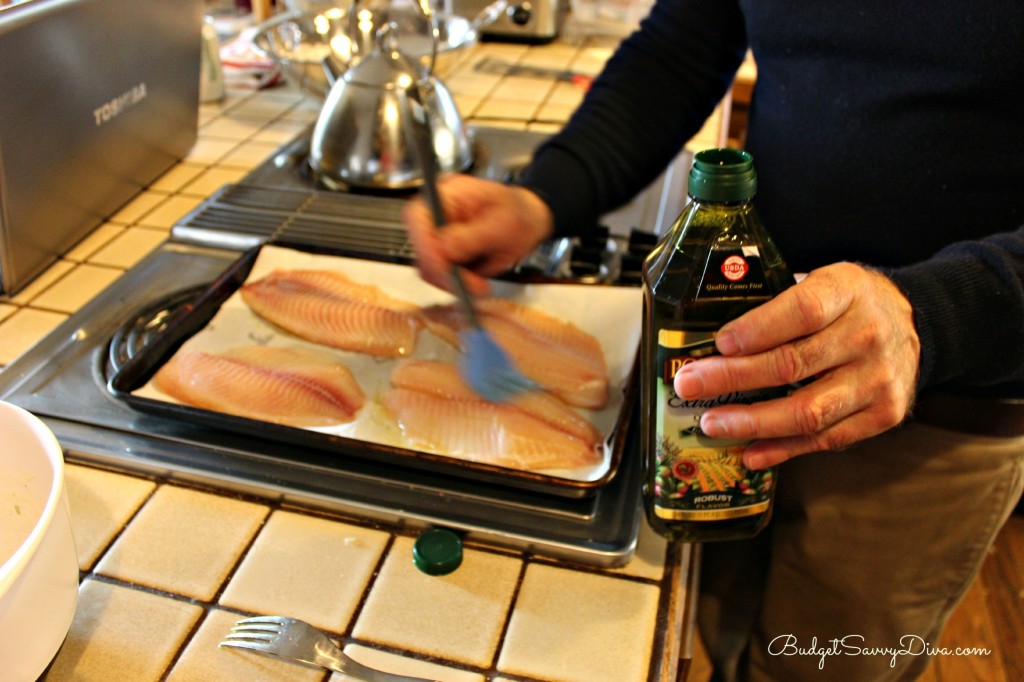 Here is my dad preparing the fish to be baked – he is lightly coating the fish with olive oil ( using a kitchen brush works best)
Of course my laptop is on the counter as well – I "try" and multitask finding deals and cooking — "try" is the important word here
While the fish is cooking the sauce is made. We served this fish with some steamed rice and it was a great pairing.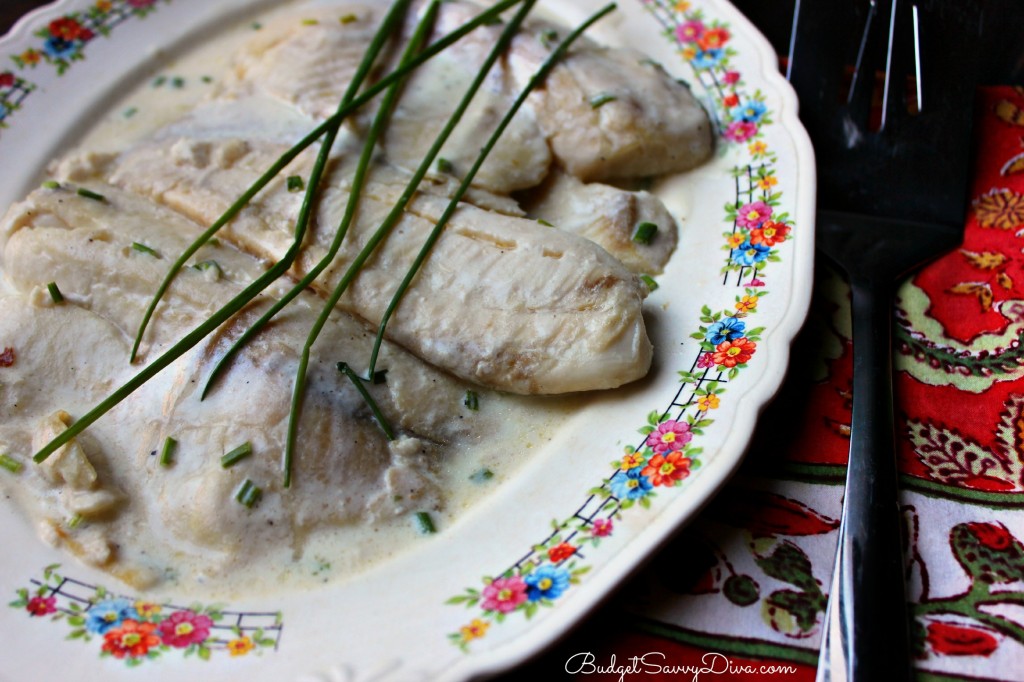 Side Note – The platter the fish is on is my favorite platter from my childhood – countless dinners have been served on it 🙂
I thought you would enjoy it so I used it for this dish
Also my dad choose the napkin ( not too sure where that is from )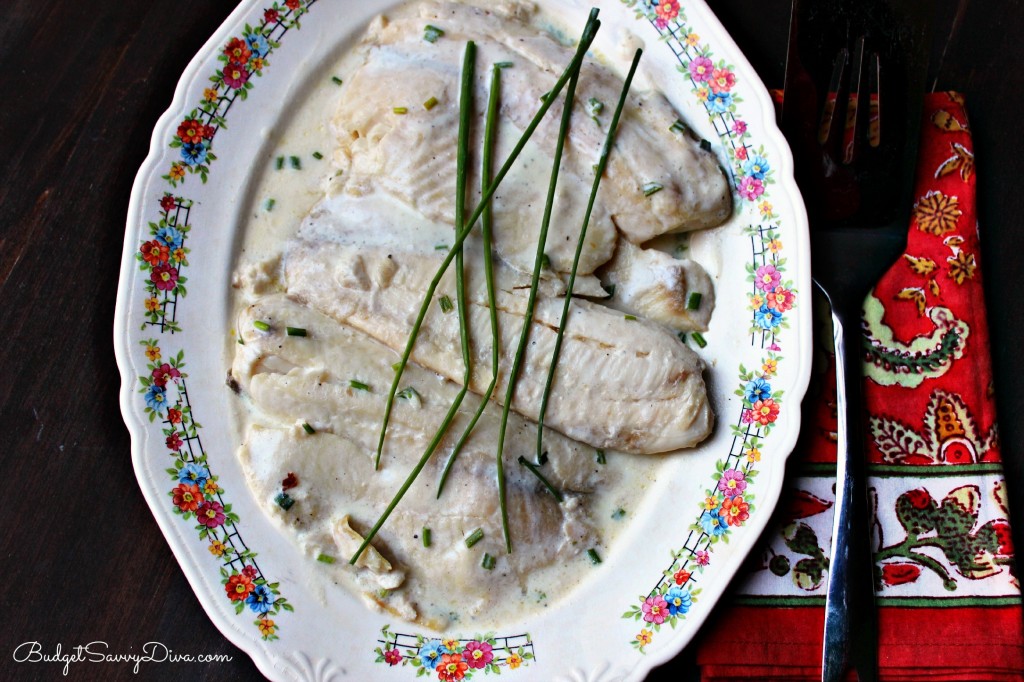 This recipe is enough to serve a family of five – you can use fresh or frozen tilapia
Baked Tilapia with Cream Sauce Recipe
Ingredients
Fish
4 tilapia fillets - Fresh or Frozen
Extra-virgin olive oil, for drizzling
Salt and Pepper
Sauce
¼ cup plain Greek yogurt
2 teaspoons of honey
1 teaspoon Dijon mustard
¼ cup lemon juice
1 tablespoons chopped fresh chives
Salt and Pepper
Instructions
Preheat oven to 375 - line a cookie sheet with parchment paper OR use a glass baking dish spray with vegetable cooking oil
Place fish on cooking tray or dish - Brush olive oil on both sides of the filet - sprinkle salt and pepper on each side - place fish into the oven
Bake for about 20 - 30 minutes ( check if the fish is flaky )
While the fish is baking in a small bowl whisk - yogurt, honey, mustard, lemon juice, and chives. Sprinkle a little salt and pepper ( taste to season)
Transfer fish to a serving platter and pour sauce on top and serve