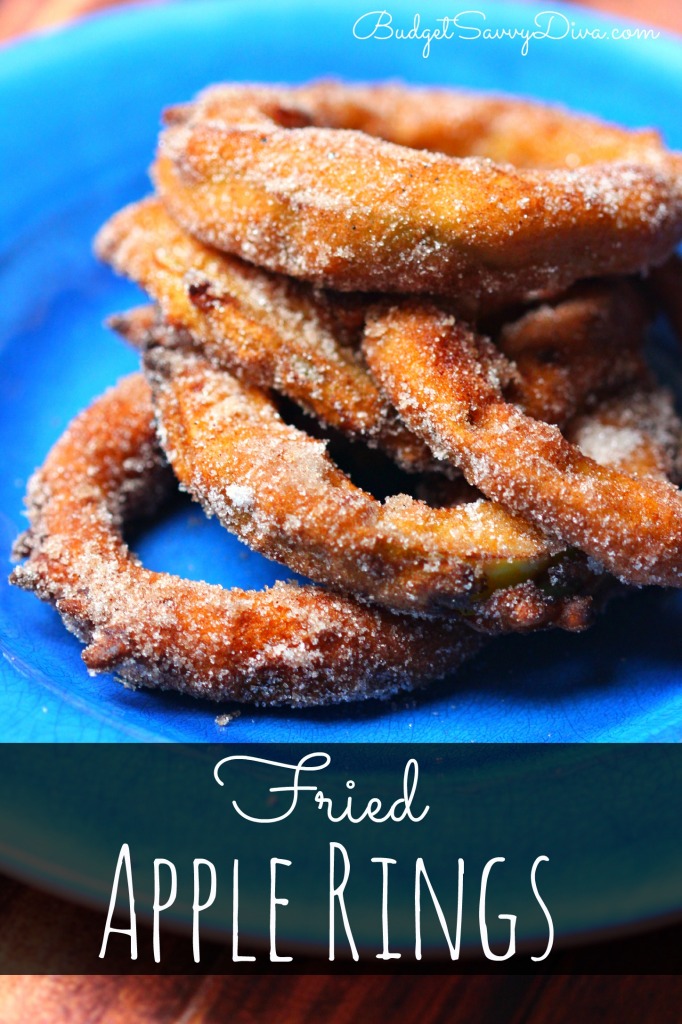 Make sure to REPIN this recipe
So these maybe are the best things EVER!!! I saw this recipe a while ago and I have been waiting to make them what feels like ages!
Think Onion Rings in Apple form – you take apple slices – place them into batter and lightly fry them and cover them in cinnamon sugar! Now I made them once I want to make them again — it is such a crazy twist but it is so right!
Sadly they are not gluten free – but I fried the apple rings without the batter and rolled them in cinnamon sugar and it was SOOOO good
Frying the apples will make them SUPER soft too — it seriously is like eating onion rings!!! Love it!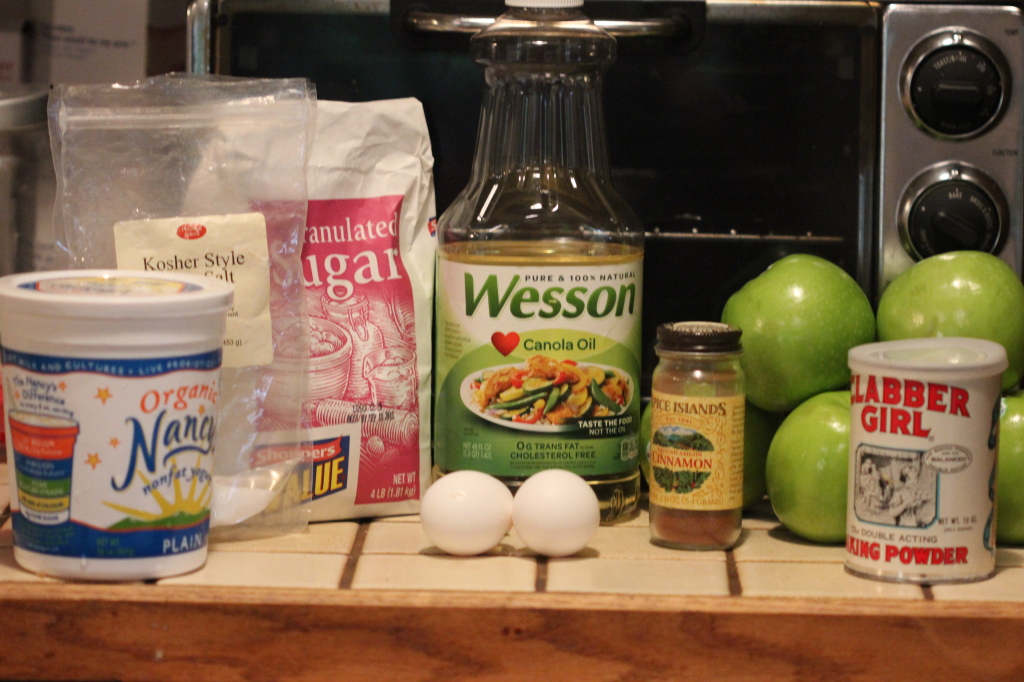 I forgot to add the flour to the picture — but if you use gluten free flour this dish would be gluten free
My dad had so much fun making this recipe here he is 😉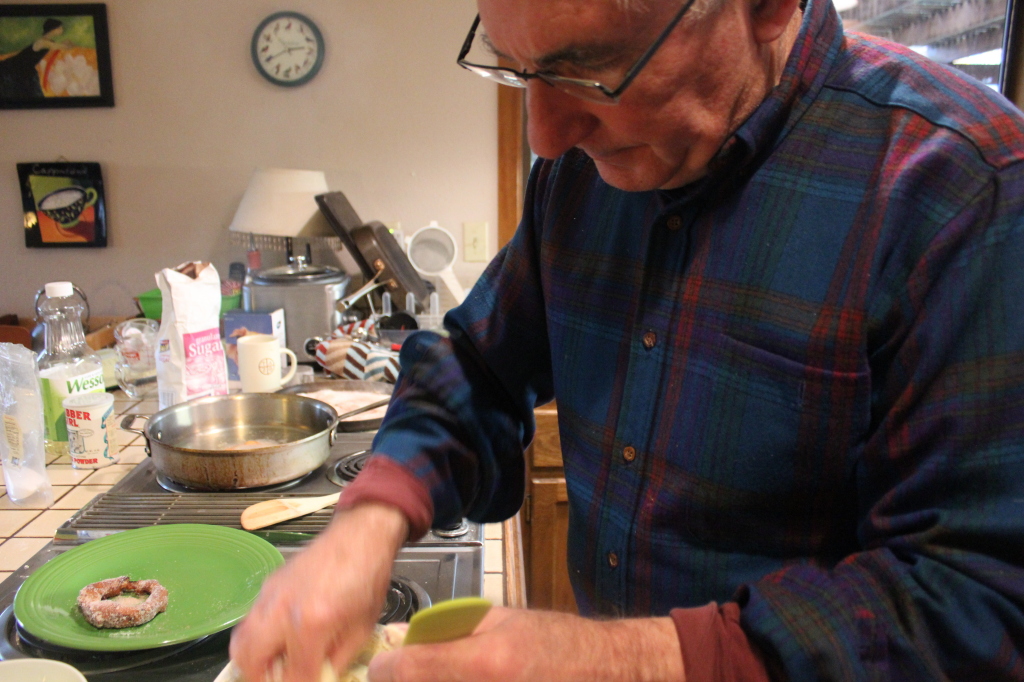 The kitchen is mess — I never can seem to cook without making the BIGGEST mess EVER! BUT my dad rocks and cleans up for me 🙂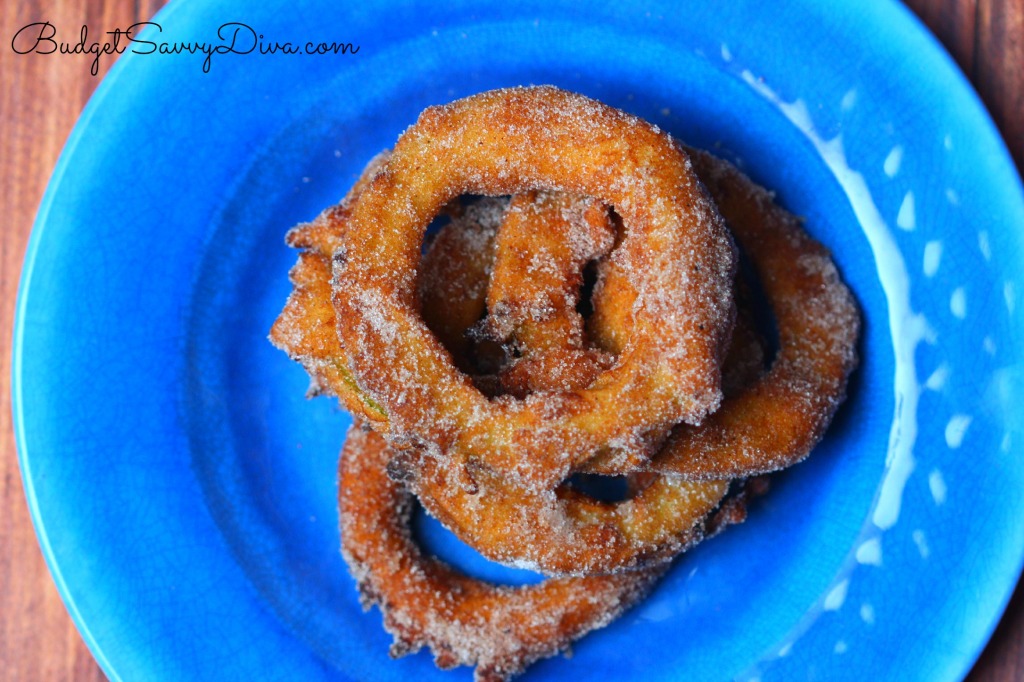 If you do make the Fried Apple Rings Recipe please let me and my dad know what you thought 🙂 I know you are going to love it !
Love You Guys!
Fried Apple Rings Recipe
Ingredients
1 cup all-purpose flour
¼ teaspoon baking powder
¼ teaspoon salt
1 cup plain yogurt
1 egg
6 cooking apples, like Granny Smith, sliced into ¼-inch thick slices
Canola Oil - couple cups
½ cup sugar
1 teaspoon cinnamon
Instructions
Heat oil in a skillet
Cut the apples into rings - I used a metal cap to cut the circle out of the middle
In a bowl - mix together - flour, baking powder, and salt
In another bowl - mix yogurt and egg
Mix the egg mixture into the flour to create the batter
Place apple ring in the batter then fry - takes about 30 seconds each side - place onto a plate that has cinnamon and sugar on it
Cover with sugar well
Serve and Enjoy
 Recipe adapted from HERE