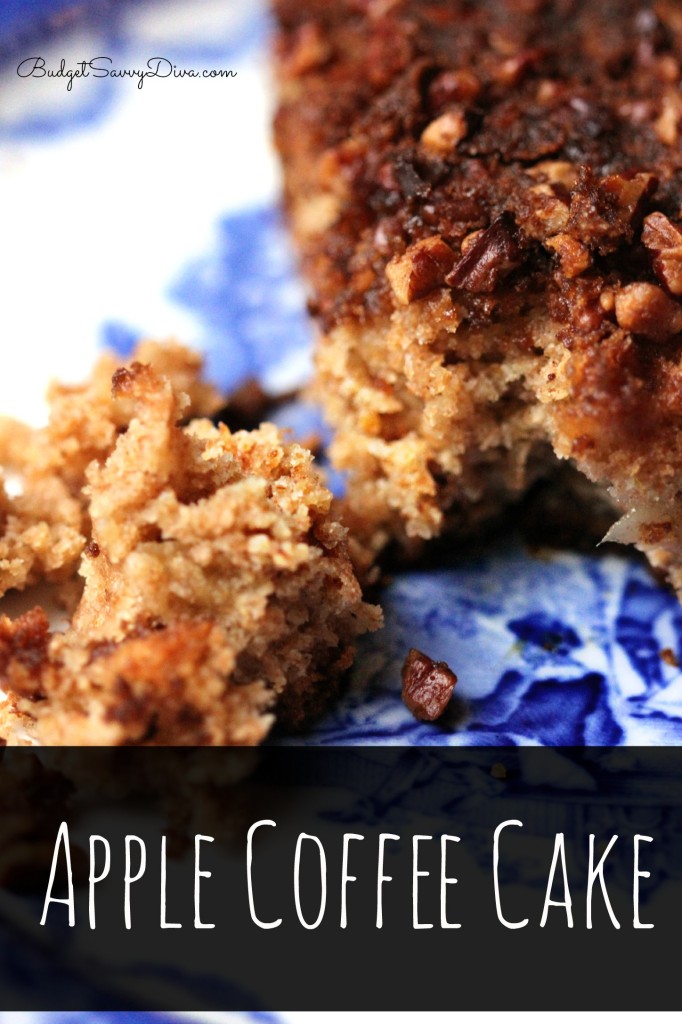 Make sure to REPIN this recipe 🙂
I use this great manual timer – it is older than I am and it reminds me of cooking in the kitchen when I was younger ( no digital timers for this gal)
Well….
I was busy doing something else when the manual timer went off – if it was digital it would keep reminding me that I have something in the oven.
Sigh….
My cake cooked for about 10 more minutes than I wanted it too so the top got a little too brown for my liking but my family still enjoyed it very much. It is a recipe that I have made a bunch and one of my favorites to make on a Sunday —- so I know it is a winner.
My manual timer is currently on probation… just kidding
And there is no ingredient picture. I accidentally deleted it while I was going through my pictures for this recipe
Seriously not the best way to start a Monday…. Is it too early to get a drink… I am just kidding ( maybe 😉 )
Sigh well one interesting thing about this recipe is that I almost always use whole wheat flour ( whenever I can sneak in whole wheat I will) Also to make this dish gluten – free simple use gluten – free flour – use the same measurements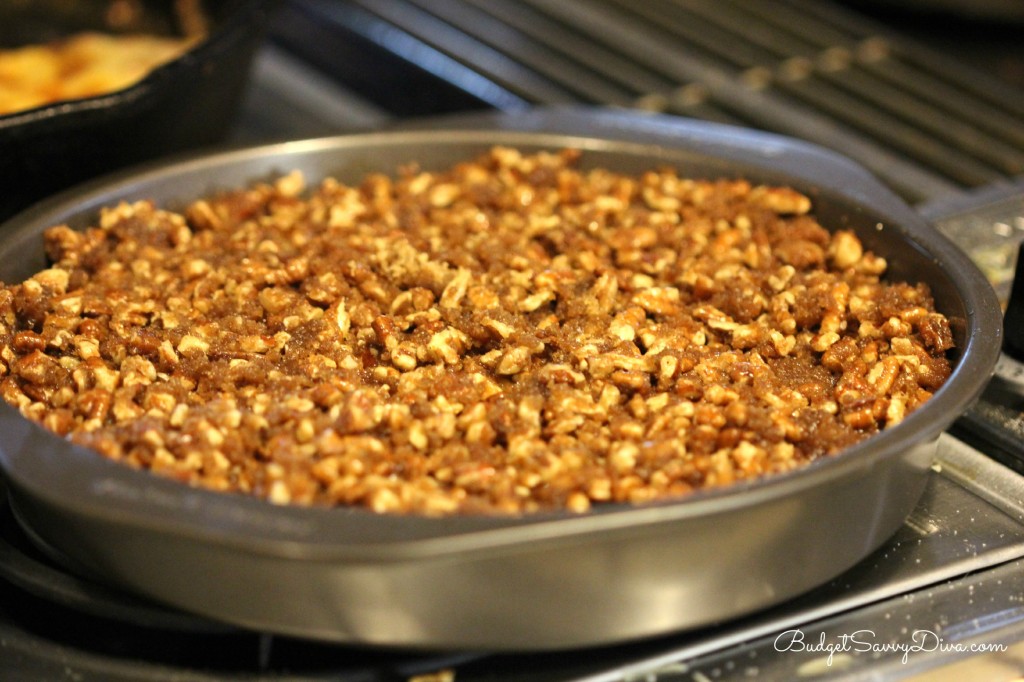 There are two things that make this recipe
1) The apples – I always use granny smith – peeled and sliced. I cook them till slightly soften with sugar and brown sugar in a skillet. It is kinda like apple pie filling ( well my take on it)
2) The pecan brown sugar topping. I take chopped pecans mix them with brown sugar, cinnamon, and melted butter – this topping is pretty crazy
All of this is one perfect coffee cake 🙂
I really hope you enjoy this recipe
Love You Guys!
Apple Coffee Cake Recipe
Ingredients
1½ cups flour ( gluten - free or Regular
1¼ Cup cup granulated sugar
1 teaspoon baking powder
½ teaspoon salt
⅓ Cup of Butter Melted
2 Tablespoons of Vegetable Oil
2 eggs
1 Teaspoon of Cinnamon
2 apples, peeled and chopped
2 Tablespoons of Brown Sugar
TOPPING
½ cup packed light brown sugar
1 cup chopped pecans
2 teaspoon ground cinnamon
1 Tablespoon of Butter - melted
Instructions
Preheat oven to 350 and grease a 9 inch cake pan
In a medium skillet throw in 2 tablespoons of brown sugar, ¼ cup of white sugar, and apples - stir every couple of minutes till the apples are lightly soften. Take skillet off the heat
In a large mixing bowl combine - apple mixture, 1 cup of sugar, cinnamon, eggs, vegetable oil, salt, baking powder, flour, and butter
Spread batter into the cake pan
In the same mixing bowl combine all the topping ingredients well - sprinkle on top of the batter
Bake for 45 minutes
Serve and Enjoy 🙂