Green Beans with Hazelnuts Recipe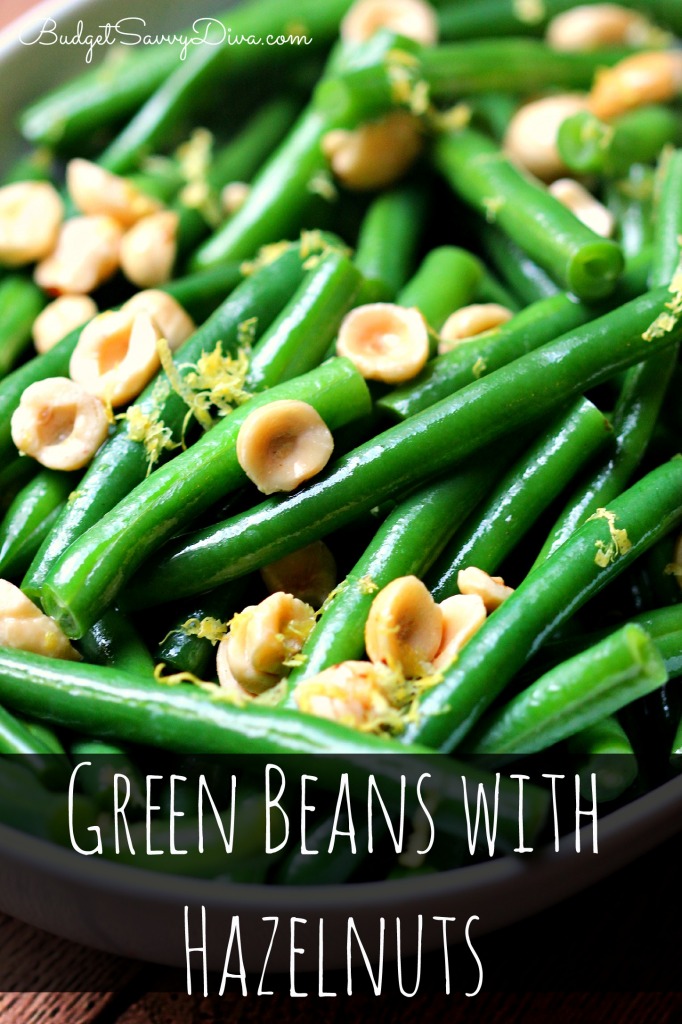 Make sure to REPIN this recipe
I think green beans might be my favorite vegetable – when I was in middle school we all got our own garden plot and I grew many items including garlic and TONS of green beans – I still attest to this day that those were the best green beans ever
Did you ever have a garden when you were a kid? If you did what did you grow?
I love having a garden though it is much easier to grow in Southern California compared to Oregon
I am VERY excited this is the 30th from Marie the first recipe ( Spinach and Artichoke Dip Recipe ( Recipes from Marie) )
If you have no idea who Marie is – go HERE – I found a vintage recipe box in a local antique store so I am making and posting one her recipes weekly on Tuesday
Today is Green Beans with Hazelnuts Recipe
I really hope you check back weekly for another recipe from Marie — pretty please comment ( let's make this like a little community)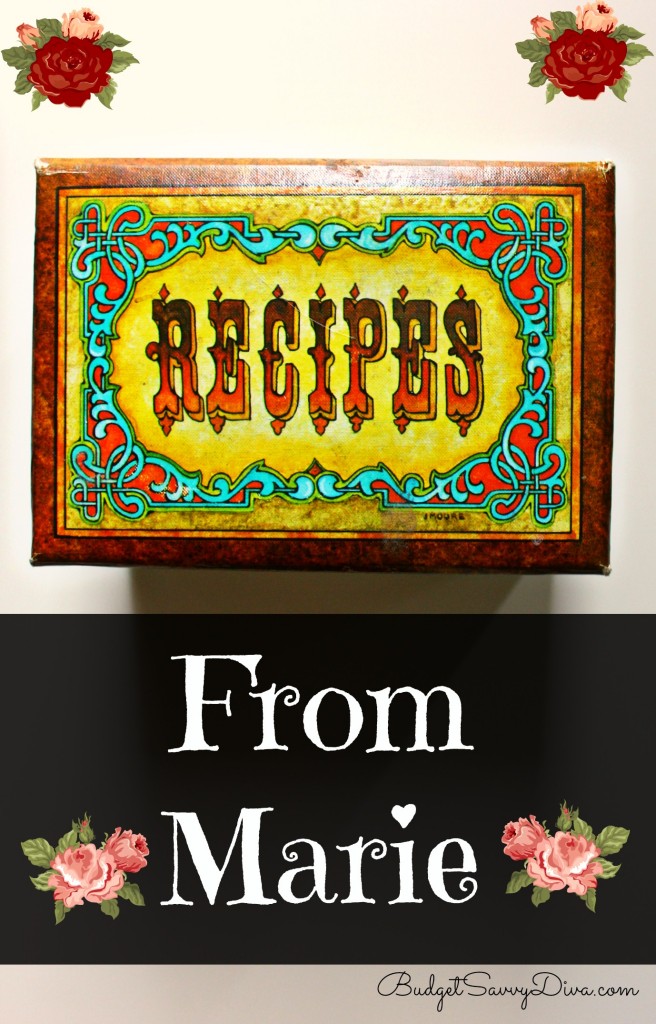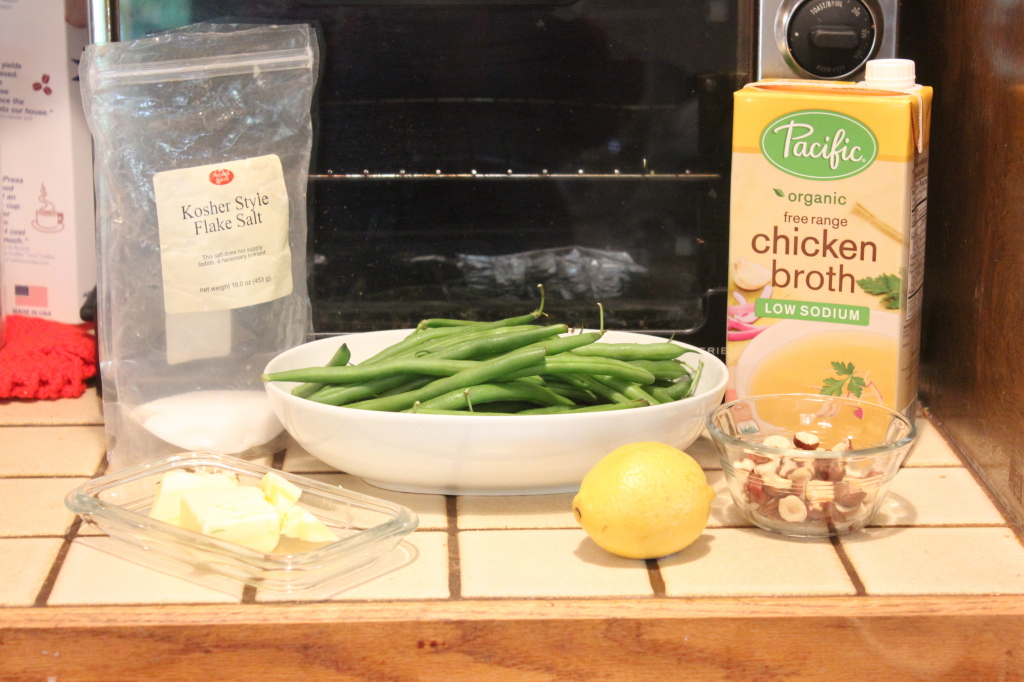 This is all you need – this recipe is gluten and dairy free – I love making sides that are allergy friendly but STILL super yummy
Well I am using a bit of butter but it is dairy free butter 🙂 Whatever floats your boat – go crazy
I think this is a perfect simple side for Christmas 🙂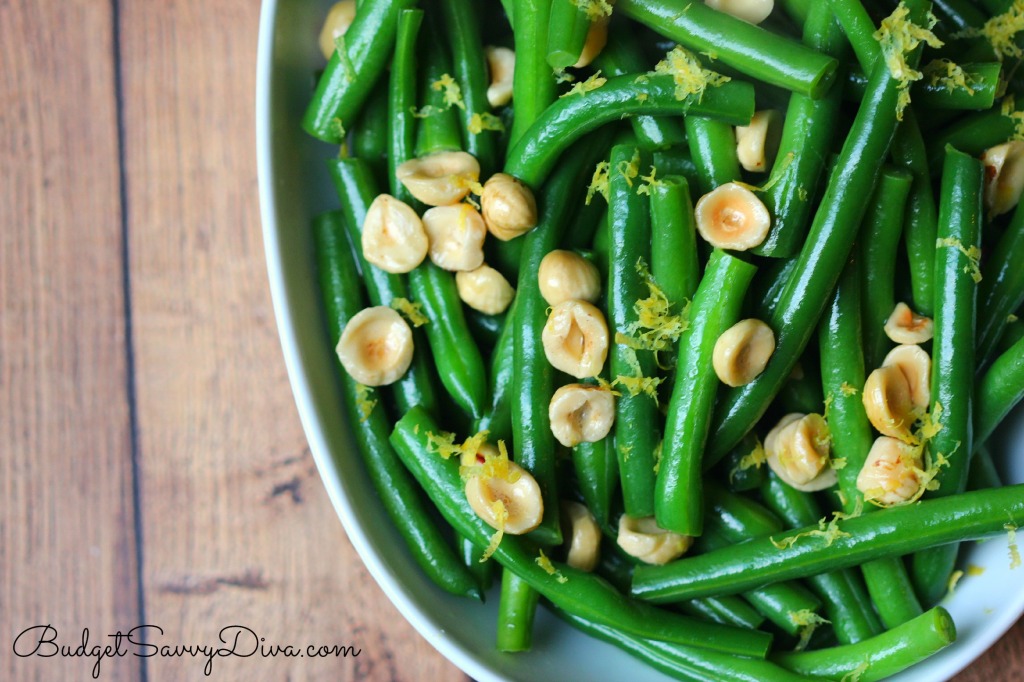 If you do make the Green Beans with Hazelnuts Recipe please let me know what you think 🙂
Love You Guys!
Green Beans with Hazelnuts Recipe
Ingredients
1½ Pounds of Green Beans
2 Tablespoons of Melted Butter
Zest of Half Lemon
¼ Cup of Toasted Hazelnuts
½ Cup of Chicken Broth
Salt and Pepper To Taste
Instructions
Cook beans for 7 minutes - till tender - drain and place in skillet - add all the ingredients into a skillets
Heat - Place into a serving dish
There will be excess broth - just leave it in the pan 🙂
To toast hazelnuts - 350 - place nuts onto cookie sheet and bake for 5 minutes