Parmesan-Roasted Green Beans Recipe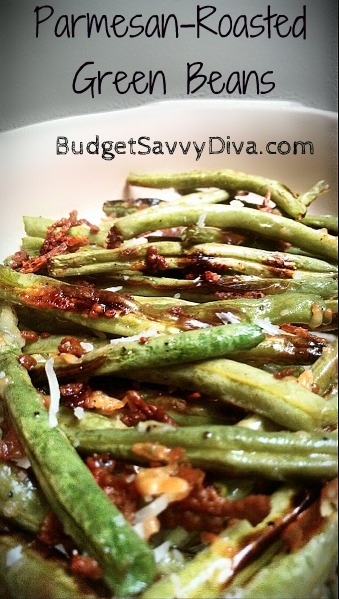 5 ingredients and 20 minutes  – that is all. I LOVE french fries, but I would choose these green beans over french fries any day of the week. There is a little crunch to them but they are FULL of flavor.  This recipe is Gluten- Free. 

If you like this recipe then PIN IT on Pinterest
Also Check Out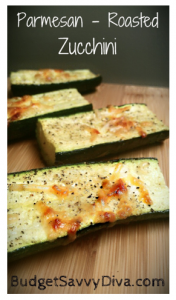 and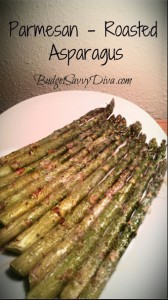 Everyday at 5 pm PST/ 8 pm EST Budget Savvy Diva posts a NEW RECIPE 🙂
Make sure to follow Budget Savvy Diva on Facebook 🙂
Find Copy Cat Restaurant Recipes HERE
Find Crock Pot Recipes HERE
Find Gluten Free Recipes HERE
Find more Recipes HERE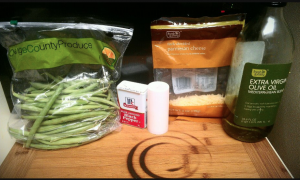 What You Need
8 oz of green beans
Olive oil
Salt
Pepper
Parmesan Cheese
What To Do
Preheat oven to 400.
In a medium size mixing bowl place green beans ( trim off ends), small amount of oil ( enough to coat beans), pinch of salt and pepper. Mix till everything is covered.
Lay green beans onto a cookie sheet and sprinkle a "healthy" amount of cheese on top
Bake for about 15 – 20 minutes – green beans should be crisp on the outside and tender on the inside.
Enjoy ( you can garnish with extra cheese if you like)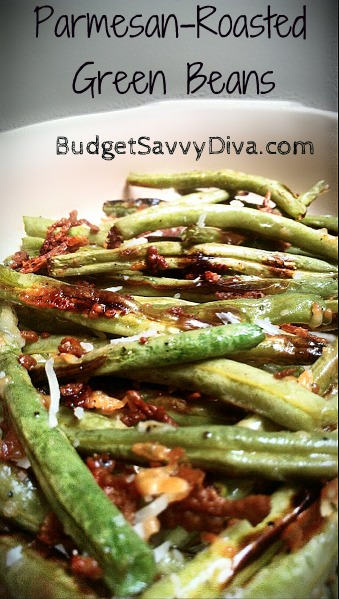 Parmesan-Roasted Green Beans
Simple to make and very yummy 🙂 Kid - Friendly. Gluten - Free
Ingredients
8 oz of green beans
Olive oil
Salt
Pepper
Parmesan Cheese
Instructions
Preheat oven to 400.
In a medium size mixing bowl place green beans ( trim off ends), small amount of oil ( enough to coat beans), pinch of salt and pepper. Mix till everything is covered.
Lay green beans onto a cookie sheet and sprinkle a "healthy" amount of cheese on top
Bake for about 15 - 20 minutes - green beans should be crisp on the outside and tender on the inside.
Enjoy ( you can garnish with extra cheese if you like)
Recipe is adapted from HERE