Parmesan – Roasted Zucchini Recipe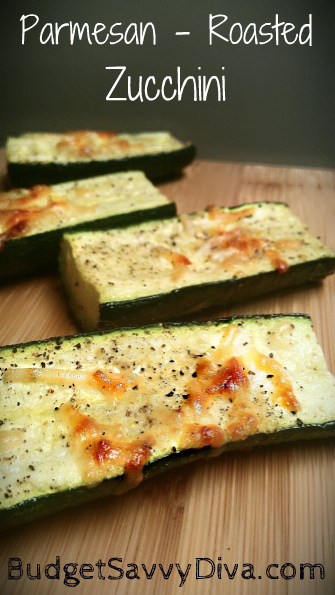 If you like this recipe then PIN IT on Pinterest

This is one of my favorite ways to prepare zucchini. Prep work is less than 5 minutes and ready to eat in 15. The outside of the zucchini will be a little crispy with a tender middle. The roasted cheese adds an amazing level to this dish. Whenever I make this side I get rave reviews 🙂 Very family- friendly. Gluten- Free.

Everyday at 5 pm PST/ 8 pm EST Budget Savvy Diva posts a NEW RECIPE 🙂
Make sure to follow Budget Savvy Diva on Facebook 🙂
Looking for a similar recipes check out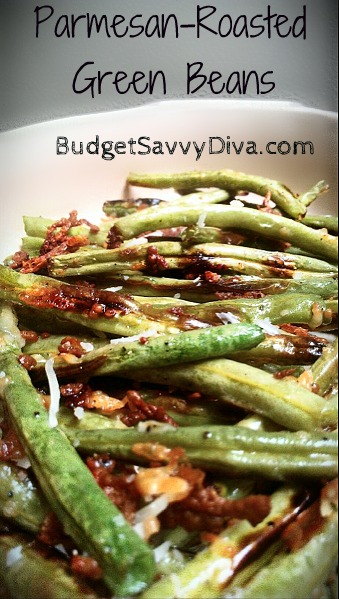 and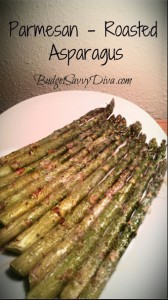 Find Copy Cat Restaurant Recipes HERE
Find Crock Pot Recipes HERE
Find Gluten Free Recipes HERE
Find more Recipes HERE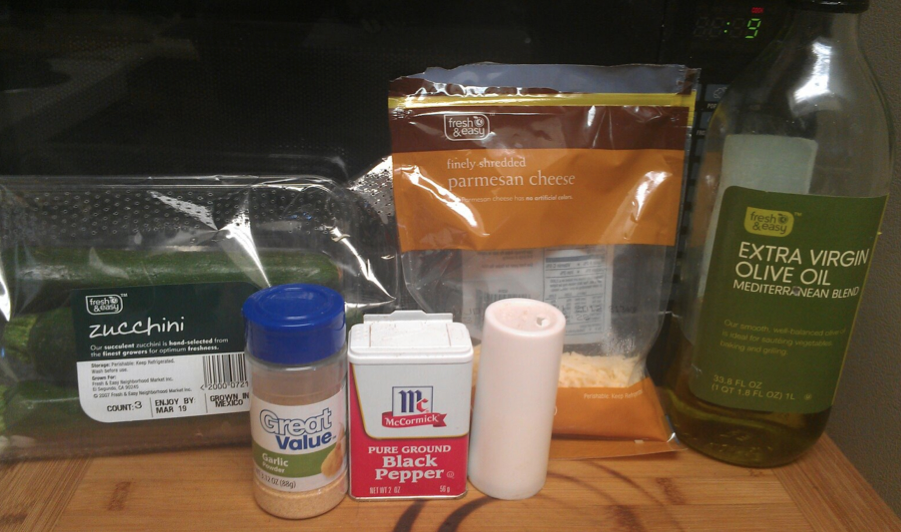 What You Need
2 zucchini – cut off the ends, cut into 4ths – length wise – You should have 8 total
1 tablespoon olive oil
salt
garlic powder
black pepper
1⁄3 cup  parmesan cheese
What To Do
Preheat oven to 400.
Lay zucchini on a cookie sheet covered with parchment paper. Brush olive oil on each and sprinkle: salt, pepper, garlic powder.
Top with cheese.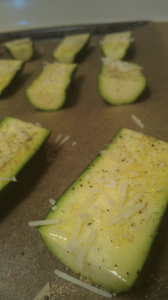 Bake for 15 minutes or until zucchini is tender and cheese is browned.
Enjoy! ( How Easy Was That ?!)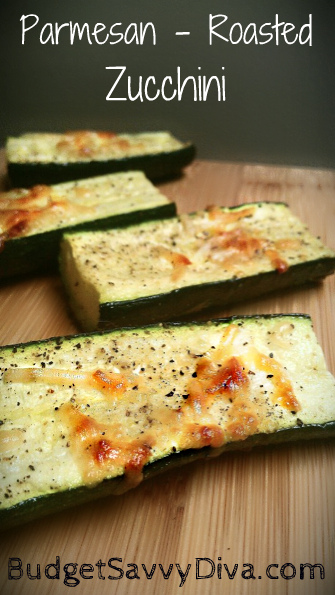 Parmesan - Roasted Zucchini
This side will be a hit with any meal. Extremely family - friendly. Gluten - Free
Ingredients
2 zucchini - cut into 4ths - length wise
1 tablespoon olive oil
salt
garlic powder
black pepper
1⁄3 cup parmesan cheese
Instructions
Preheat oven to 400.
Lay zucchini on a cookie sheet covered with parchment paper. Brush olive oil on each and sprinkle: salt, pepper, garlic powder.
Top with cheese.
Bake for 15 minutes or until zucchini is tender and cheese is browned.
Enjoy! ( How Easy Was That ?!)
This recipe was adapted from HERE