Chicken Parmesan Baked Pasta Recipe
Make sure to repin this recipe
This week has been CRAZY – there are just so many things happening with the site recently and my family ( all good — but still crazy) that I knew I needed to make a VERY easy casserole – something my family just heat up on their own without my help
I have a very funny story about cheese paper and a sandwich I might tell y'all one day – the moral of that story is that I needed to make dinner as EASY as possible
I loved this recipe since it was frugal and very simple to make – I really hope you enjoy it too
It is full of fresh basil, tomato sauce, pasta, and TONS of cheese — 3 Cups of cheese in all !
I could live in a cheese shop – there is a sweet little on in Solvang, CA —- my family had to pry me out of there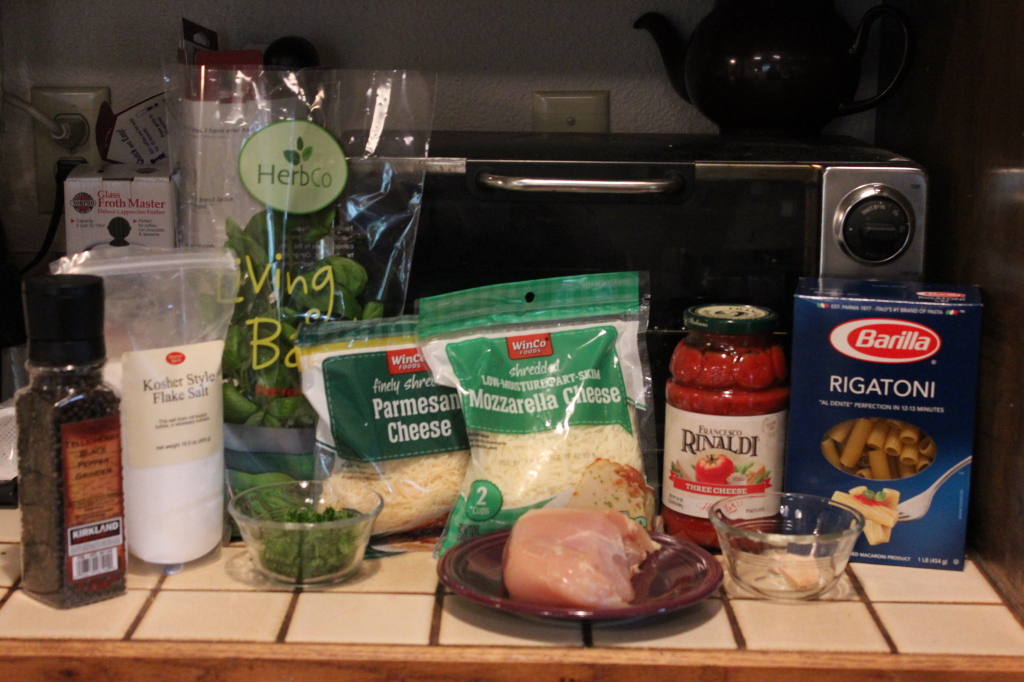 This is everything you will need – I told you it was easy 🙂
I bought a live basil plant – because the one from last year bit the dust and it was cheaper and fresher to buy the plant than to buy the basil in the herb section at my store
You could make this recipe gluten free by using gluten free pasta
Feel free to add in more veggies if you would like – you could even add Alfredo sauce instead of tomato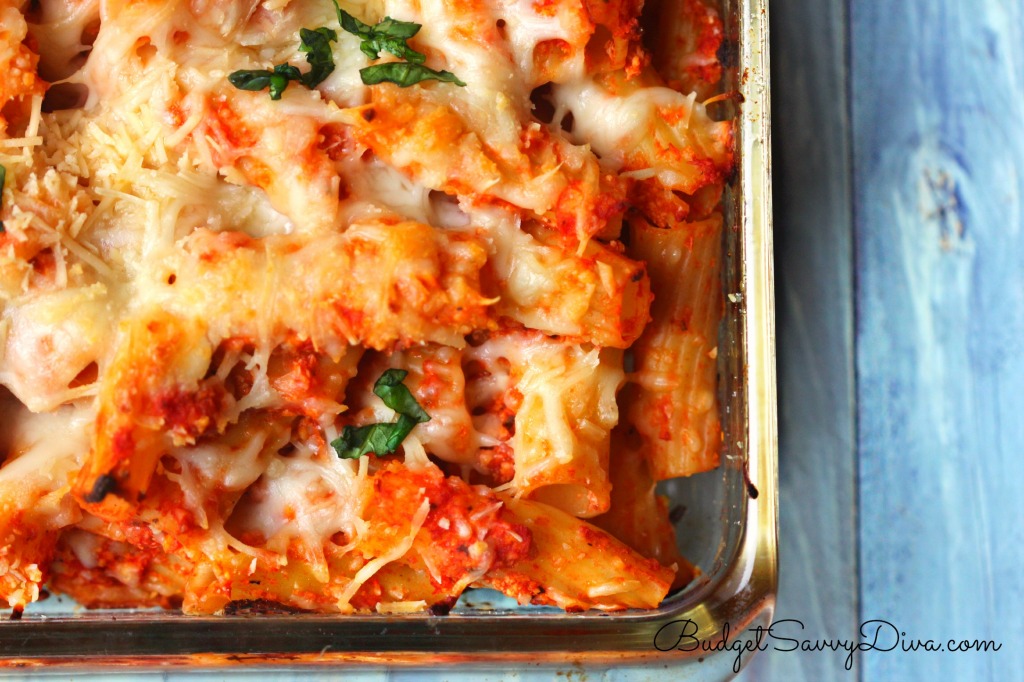 This recipe makes enough for 6 VERY hungry people – it is easily can be made into leftovers ( which is what usually happens with my casseroles )
You can cook your chicken any way you want – all I did was sear on the flattop and finish off in the oven till it reached 180 degrees then I shredded it in the food processor – you can use leftover chicken too — whatever floats your boat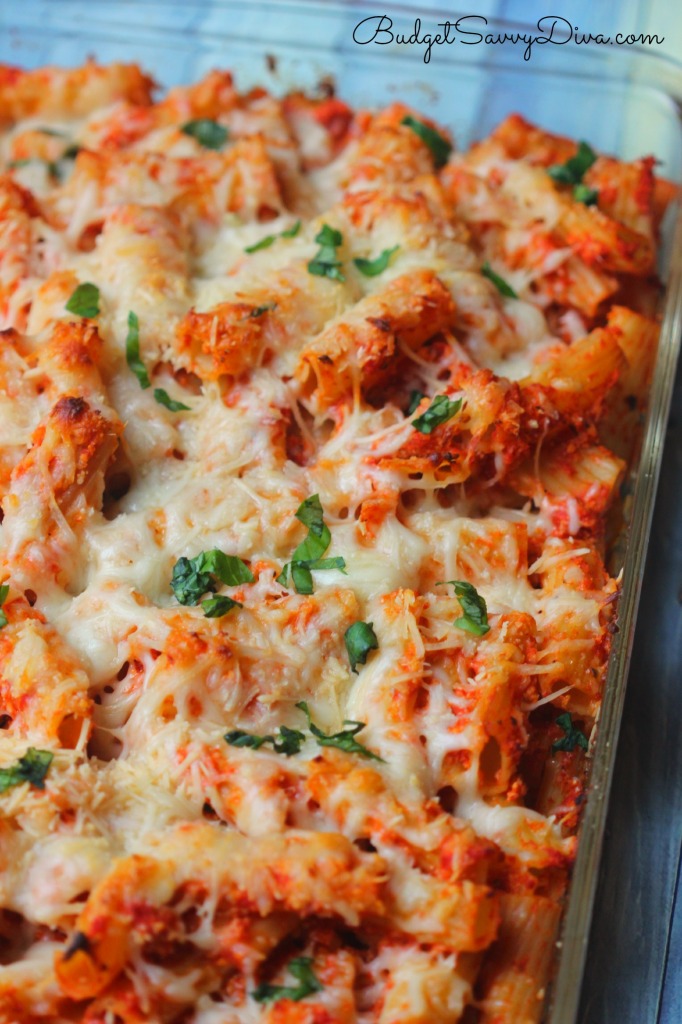 If you do make the Chicken Parmesan Baked Pasta Recipe comment and let us know what you thought 🙂
Love You Guys!
Chicken Parmesan Baked Pasta Recipe
Ingredients
1 Box of Pasta ( 12 ounces)
2 Cups of Chicken ( cooked and shredded)
1 Cup of Parmesan Cheese
2 Cup of Mozzarella Cheese
Pinch of Salt
¼ tsp of pepper
25 ounces of your favorite tomato sauce
2 Cloves of garlic, minced
1 Cup of Basil - chopped
Instructions
Preheat oven to 375
Cook pasta - drain place back into the pot you cooked the pasta in - add chicken and tomato sauce - add ½ of basil, salt, garlic, and pepper - stir
Mix well
Pour half the pasta into the 9x13 casserole dish - cover with 1 cup of mozzarella cheese then cover with the rest of the pasta
Cover the pasta with the rest of the cheese ( Parmesan cheese and mozzarella )
Bake uncovered for 30 minutes
Add the rest of the basil before serving
Enjoy!