Dark Chocolate Cherries Trail Mix Recipe

I am traveling a ton recently and I always seem to get hungry when I am stuck on a plane and the only options are super expensive snacks. I thought it would be fun to make my own trail mix – so I can only add exactly what I want PLUS it is A LOT cheaper than buying pre-made trail mix
One of my favorite parts of the mix is the DOVE® Fruit Dark Chocolate Cherries I added to the mix – it really is a "good for you" snacking – this way I can combine the wellness benefits of chocolate raisins.
I found all three flavors of DOVE® Fruit at my local Walmart in the seasonal section – I know you can find them in other locations but for some reason this is where mine were
I picked up all three flavors of the DOVE® Fruit – I decided to go with the Whole Cherries
I picked up of the rest of the ingredients at Walmart too
What are you favorite items to add in your trail mix? I LOVE dried pineapple and banana chips
All you have to do is mix all the ingredients together it really could not be any easier than that – I then placed the mix in a gallon size bag – perfect to take in my backpack on the plane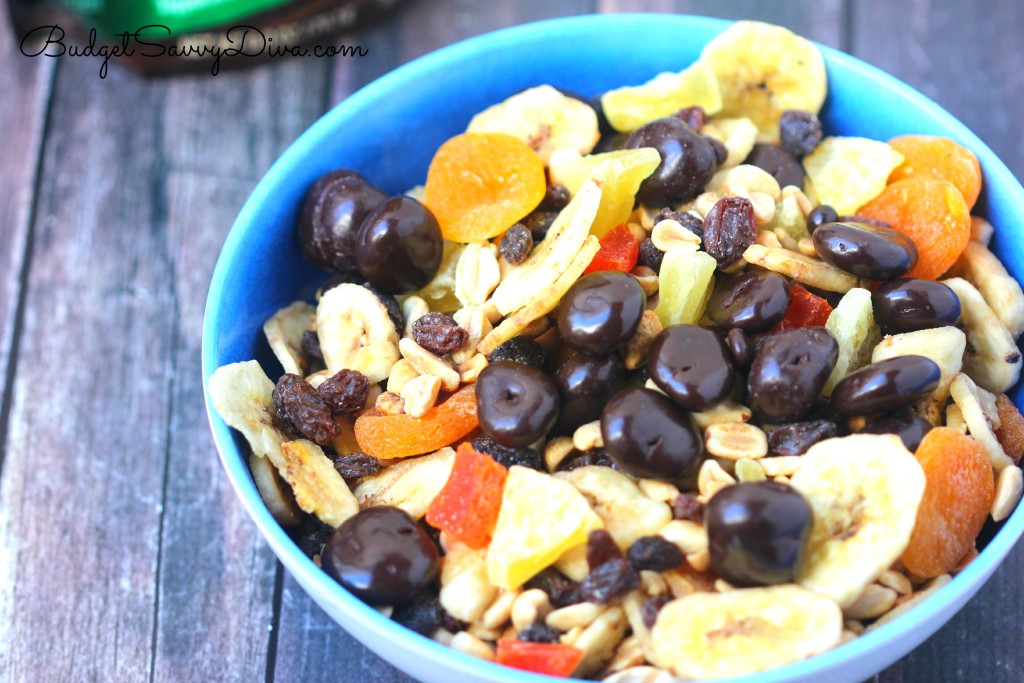 What type of snacks do you usually pack when you travel?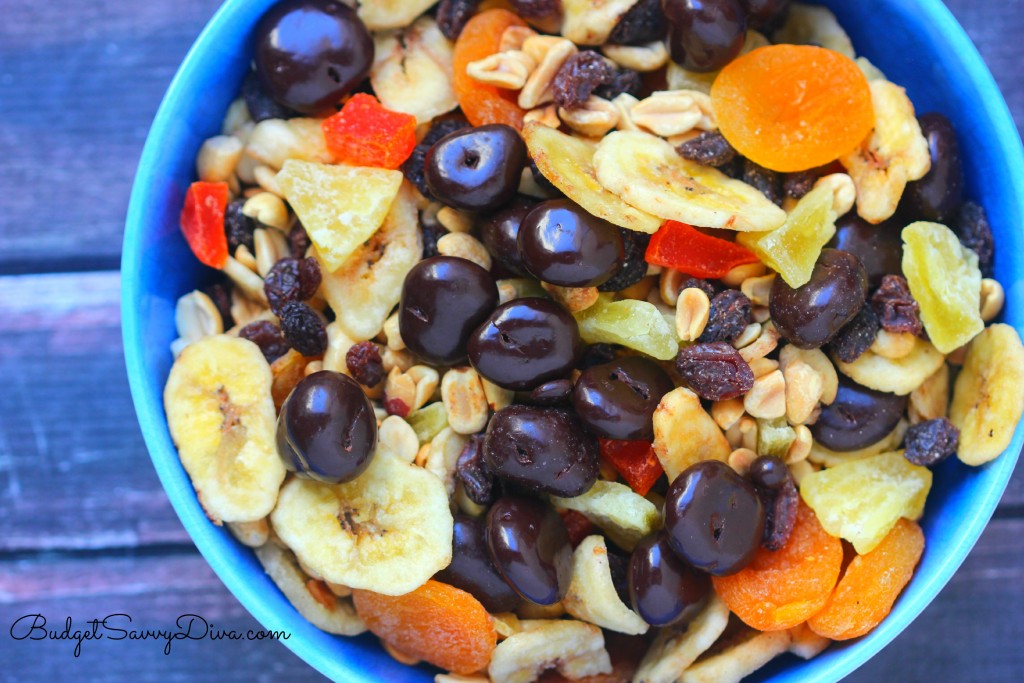 If you do make my Dark Chocolate Cherries Trail Mix Recipe please make sure to comment and let me know what you thought 🙂
Love You Guys!
Dark Chocolate Cherries Trail Mix Recipe
Ingredients
1 Pack of DOVE® Fruit Cherries
1 Cups of Peanuts ( Dry Roasted)
1 Cup of Dried Pineapple - Chopped
1 Cup of Raisins
1 Cup of Banana Chips
1 Cup of Apricots - Chopped
Instructions
Mix all the ingredients together
Enjoy