Easy Ranch Chicken Recipe
This Post is sponsored by Datarank and Hidden Valley Ranch. All opinions are my own.

Make sure to repin this recipe
Do you want an amazing easy chicken recipe well I have an amazing one for you today 🙂 I cannot wait to share it with you! This chicken is FULL of flavor – I have made it over 5 times now for my mom because she loves it so much!
This really is my go-to chicken recipe for the summer.
I went to my local Walmart and picked up a bottle of Hidden Valley Ranch – did you know that they have NEW flavors!!! I decided because it is summer to try the Cucumber Ranch flavor – but there are others listed below – make sure to comment and let me know which one you would pick – head on over to Hidden Valley Ranch to see all the new flavors!
I even found a coupon for you too! Coupon for $1 off Any Hidden Valley Flavored Ranch Salad Dressing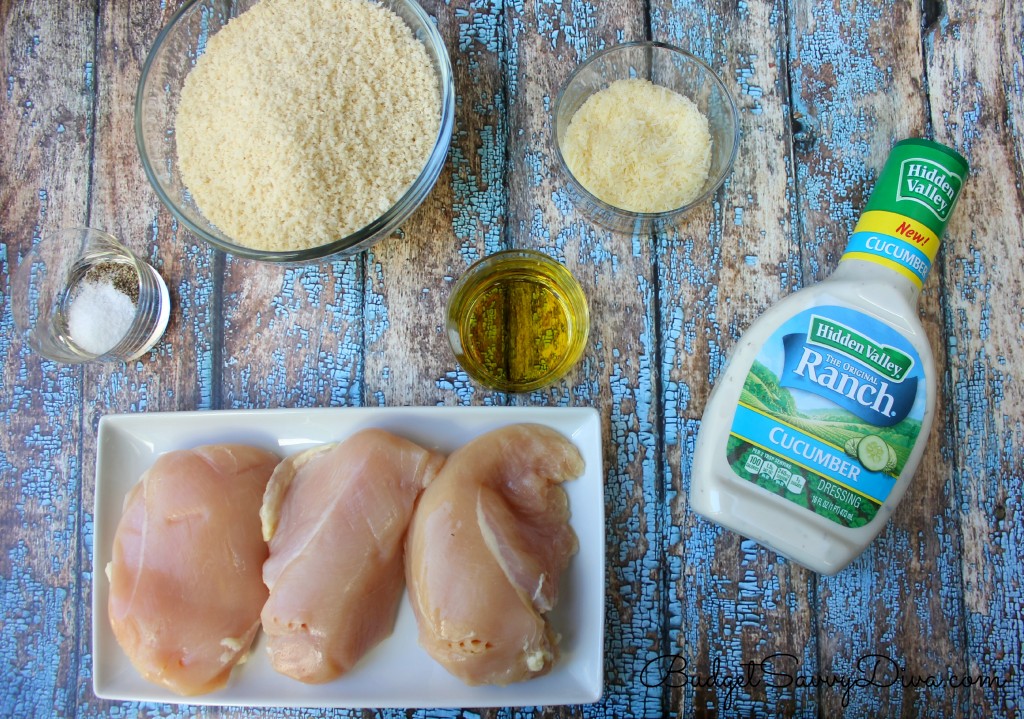 This is everything you need. If you want you can add some red pepper flakes like I did for a little bit of heat.
I used the  Hidden Valley Cucumber Ranch as a binding agent for the panko breadcrumbs.
After dunking the chicken into the ranch dressing it goes for a bath in the panko
Brush with olive oil and bake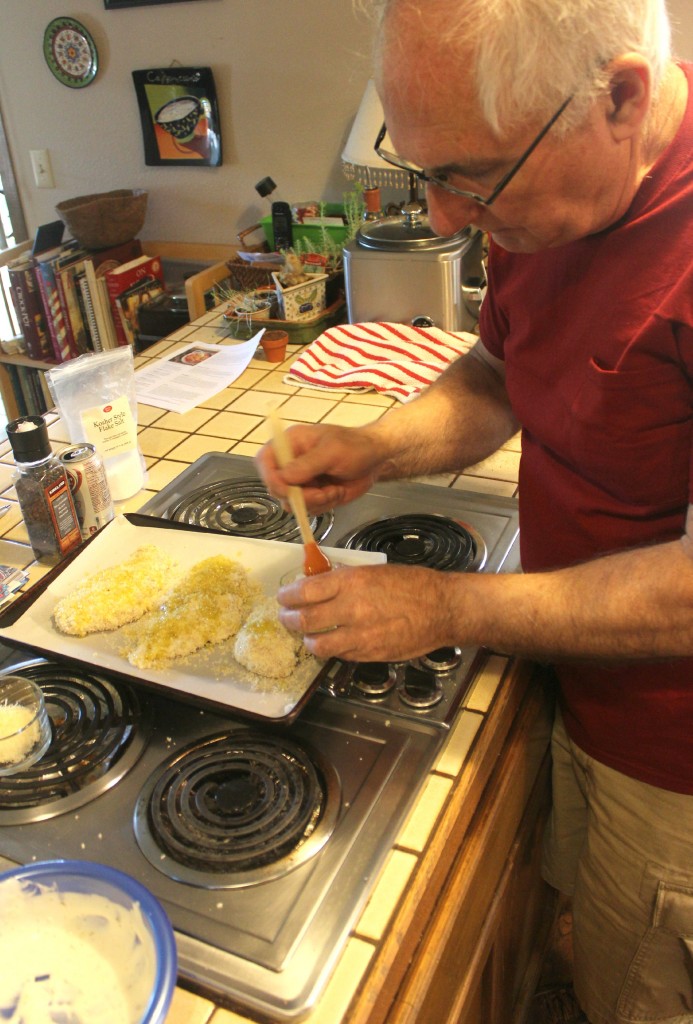 I paired the chicken with a small salad for the chicken – perfect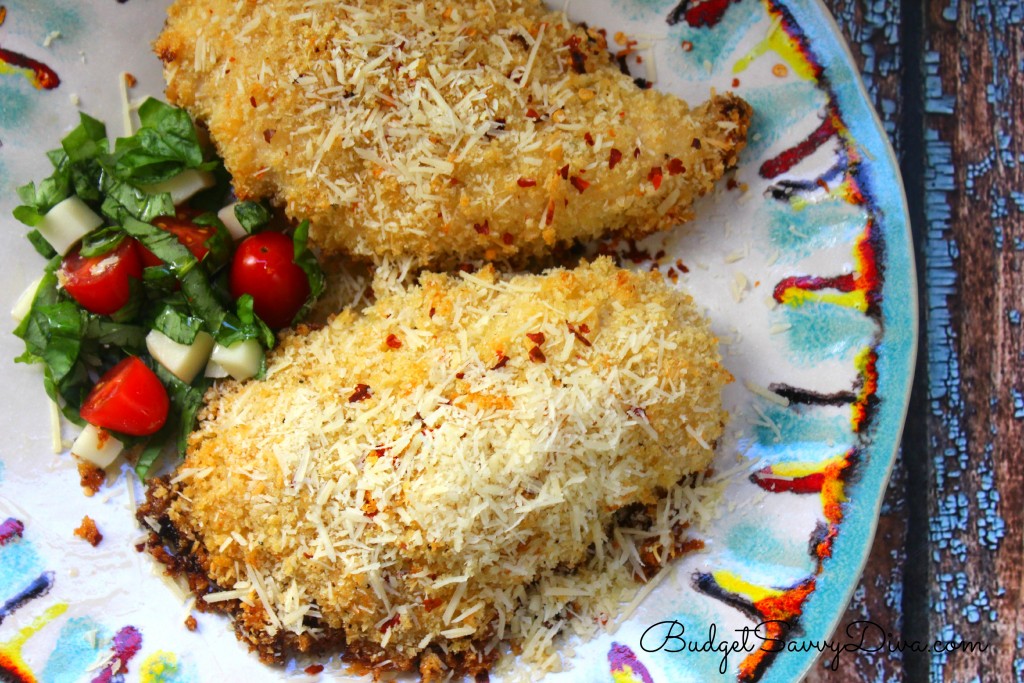 If you do make my Easy Ranch Chicken Recipe please make sure to comment and let me know what you think 🙂
Love You Guys!
Easy Ranch Chicken Recipe
Ingredients
Hidden Valley Cucumber Ranch
2 Pound of Chicken
2 Cups of Panko
1 Teaspoon of Salt
1 teaspoon of pepper
1 Cup of Parmesan Cheese
2 Tablespoons of Olive Oil
Instructions
Preheat Oven to 350
In a bowl mix - panko, salt, pepper, and Parmesan cheese together
In another bowl place ½ bottle of Hidden Valley Cucumber Ranch in a bowl
Dip chicken into the ranch then into the panko
Brush Olive oil on each
Bake chicken till it is done - chicken breast takes about 45 minutes to cook
Enjoy!