My Favorite Recipes For Summer #SipSmarter
This shop has been compensated by Collective Bias, Inc. and its advertiser. All opinions are mine alone. #SipSmarter #CollectiveBias
You should consult your physician before consuming Fre if you are pregnant or have any health concerns regarding alcohol.


Make sure to repin these recipes
If you did not know I am not a huge wine drinker – I tend to stay away from alcohol by choice so I was super excited when I learned about Fre Alcohol-removed wines since they provide an alternative beverage for people who cannot or choose not to consume alcohol. Through the de-alcoholization process of producing Fre, less than one half of one percent of alcohol remains in the wine. The winemakers use the revolutionary spinning cone column to remove alcohol while preserving the delicate fragrances and flavors of the wine there is less than 0.5% alcohol and half the calories of traditional wine.
I decided to buy two different types of the wines to test out. I ended up buying the Red Blend and Brut ( this one was my favorite).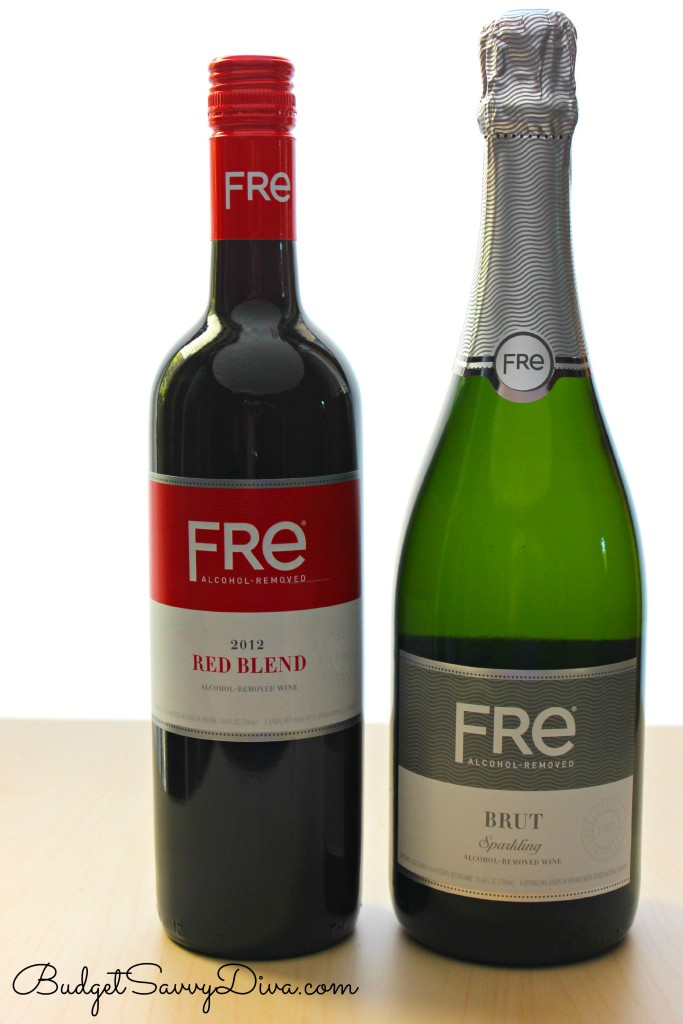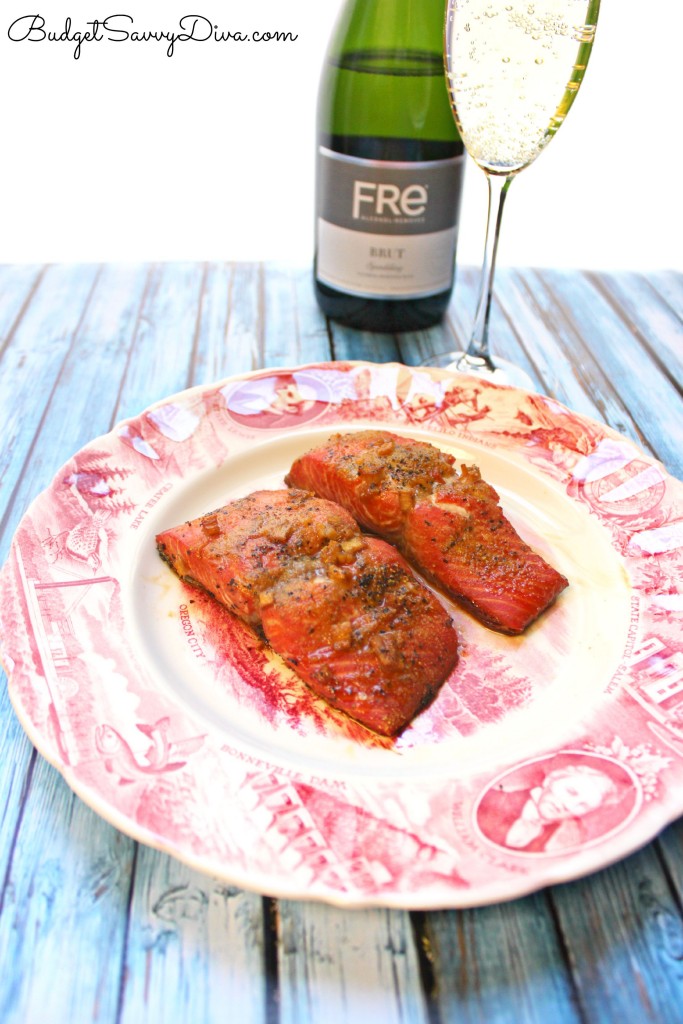 I decided to make my famous salmon recipe to pair with the Fre Alcohol-removed Brut wine. This recipe packs a HUGE punch of flavor that is ignited by the crispness of the wine.
Below is what you will need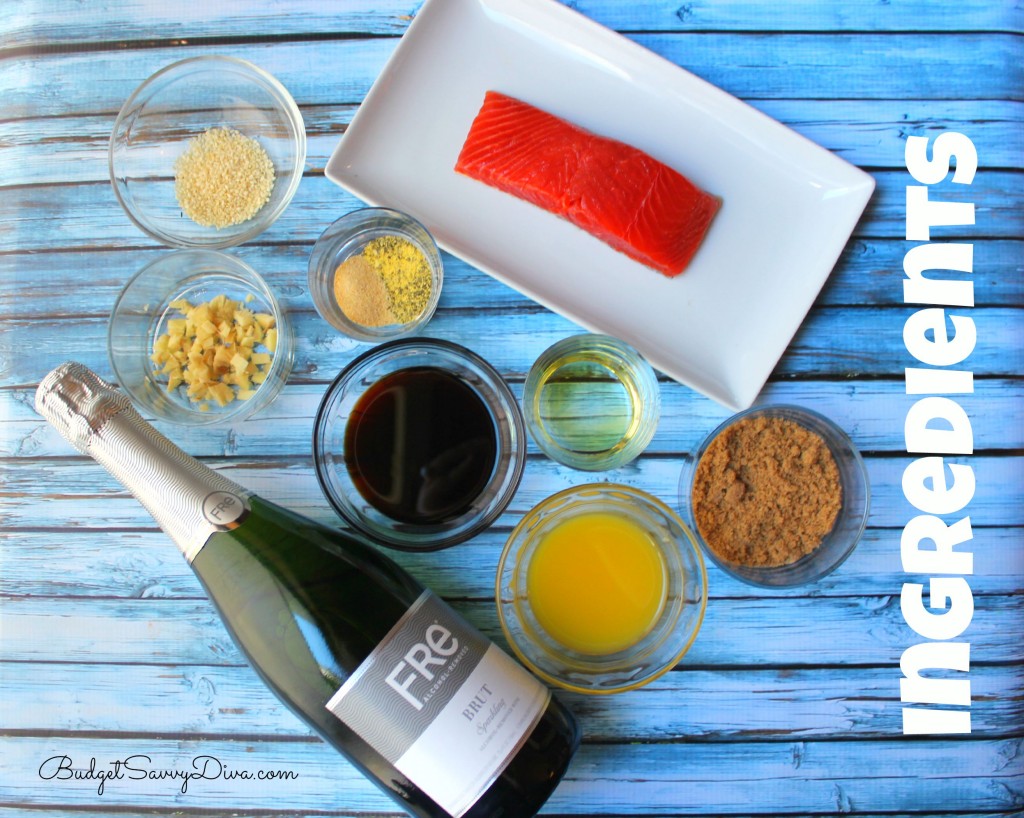 What I also love about this recipe is that you will most likely have everything you need in your pantry already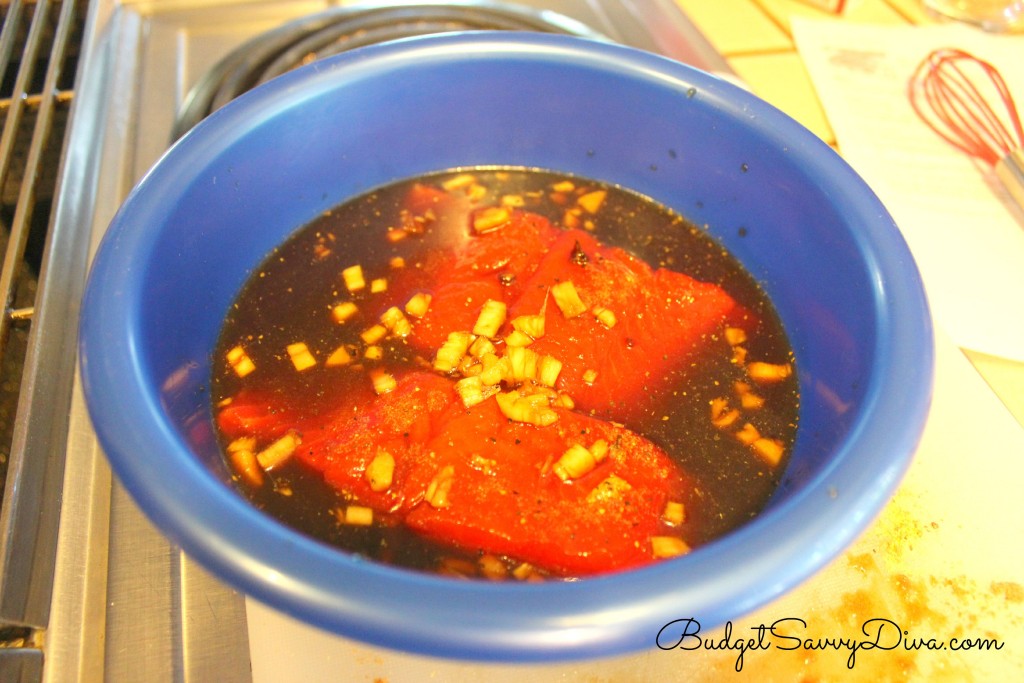 Summer Salmon Recipe
Ingredients
2 Filets of Salmon
½ Cup of Brown Sugar
1 Tablespoon of Minced Ginger
½ Cup of Soy Sauce ( light sodium)
¼ Cup of Orange Juice
1 Tablespoon of Olive Oil
½ Teaspoon of lemon pepper
½ Teaspoon of Garlic Powder
Sesame Seeds ( if you want)
Instructions
In a skillet - heat soy sauce, ¼ Cup of brown sugar, oil, and orange juice
Add ginger - and mix till sugar is disolved and turn off the heat
The rest of the ingredients should be mixed together in a bowl and used as a run on the salmon
Place the rubbed salmon in a small bowl and pour the soy sauce marinade over the fish
Cover and refrigerate for at least 2 hours
Preheat oven to 350 and bake fish for 15 - 20 minutes - till the fish is flaky
Make sure to season fish with a little more lemon pepper
Enjoy!
I also thought it would be fun to make a recipe using the  Fre Alcohol-removed wine as well. I ended up making chocolate bites using the red blend wine. Do not forget about drinks! Fre Alcohol-removed wine serves as a great base for mocktail recipes.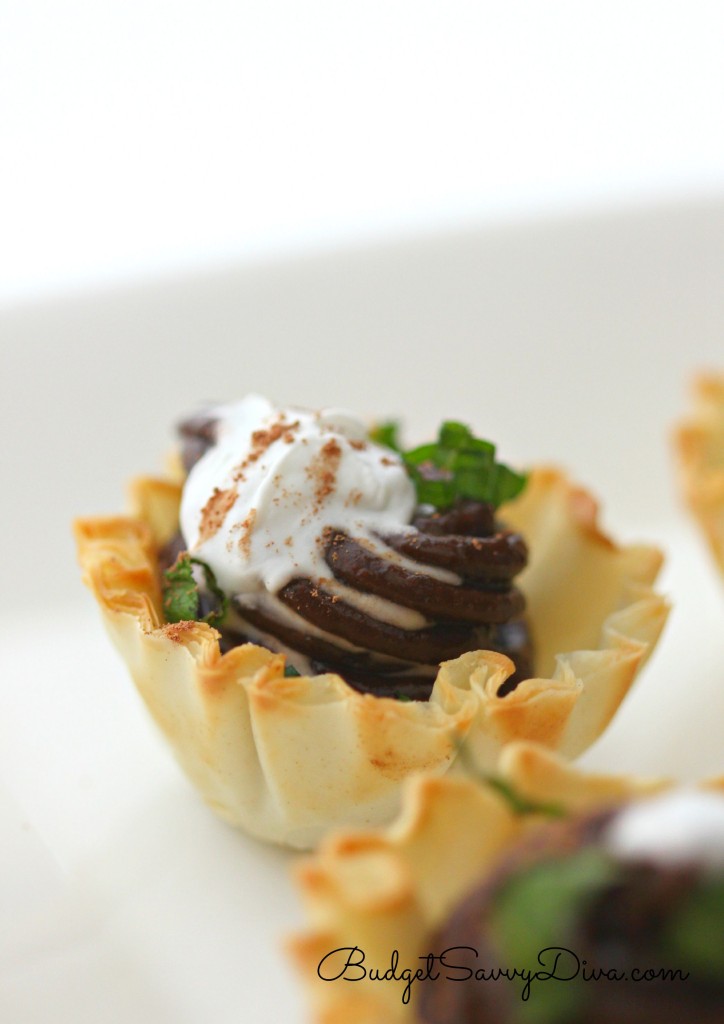 I am not too sure what to name this sweet treat – but for now I am calling it my wine chocolate tart – this is perfect to make for parties – also the dish took under 10 minutes to make from start to finish. I cannot wait to make this again for my friends and family.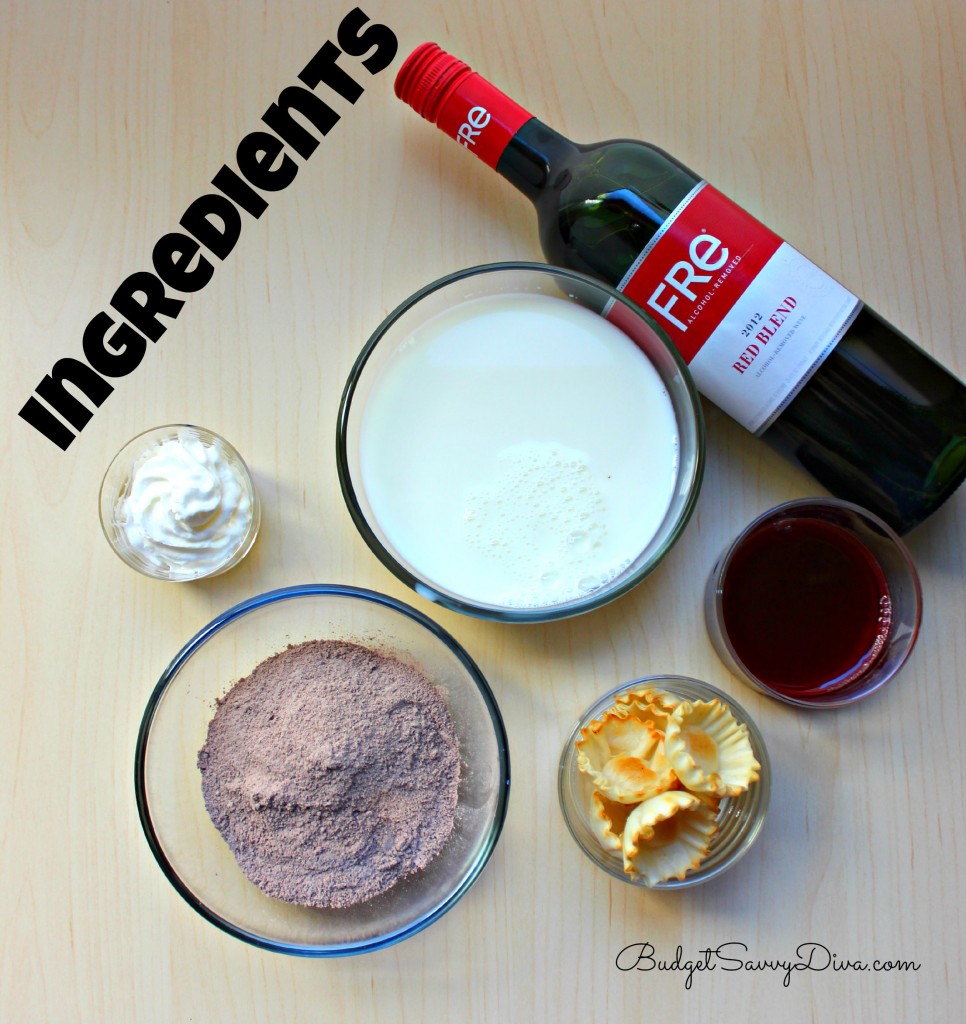 I used a instant pudding mix – I added 1 cup of cold milk and about 1/2 cup of Fre Alcohol-removed wine Red Blend – mixed well and placed into a piping bag. I found the mini shells in the freezer section but they were already baked. Just filled and garnished!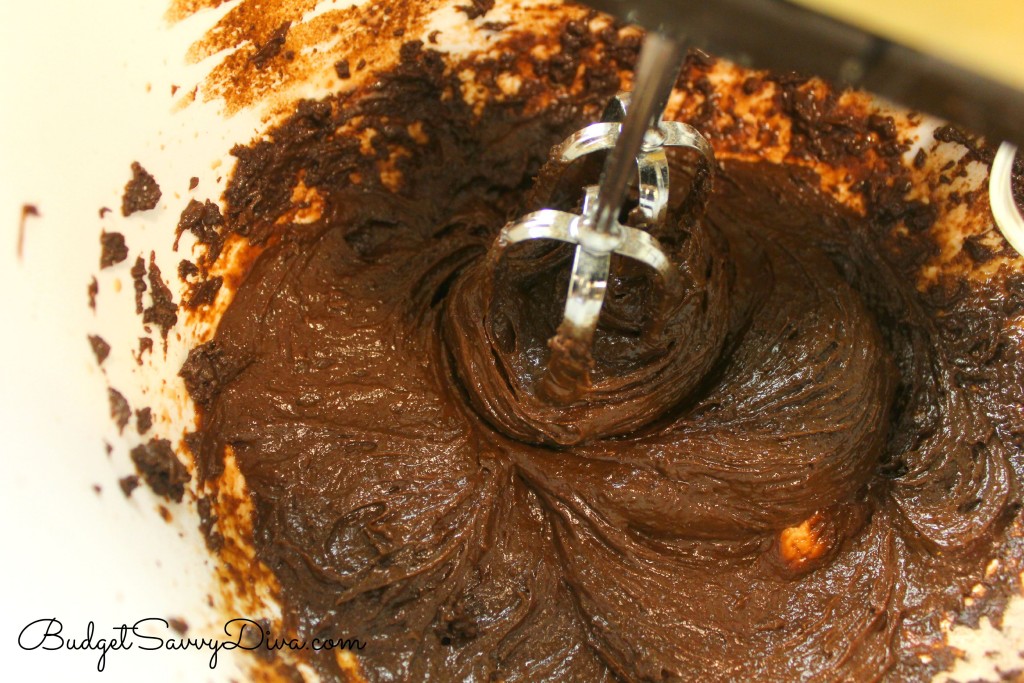 I took some fresh mint from the garden for added flavor and texture.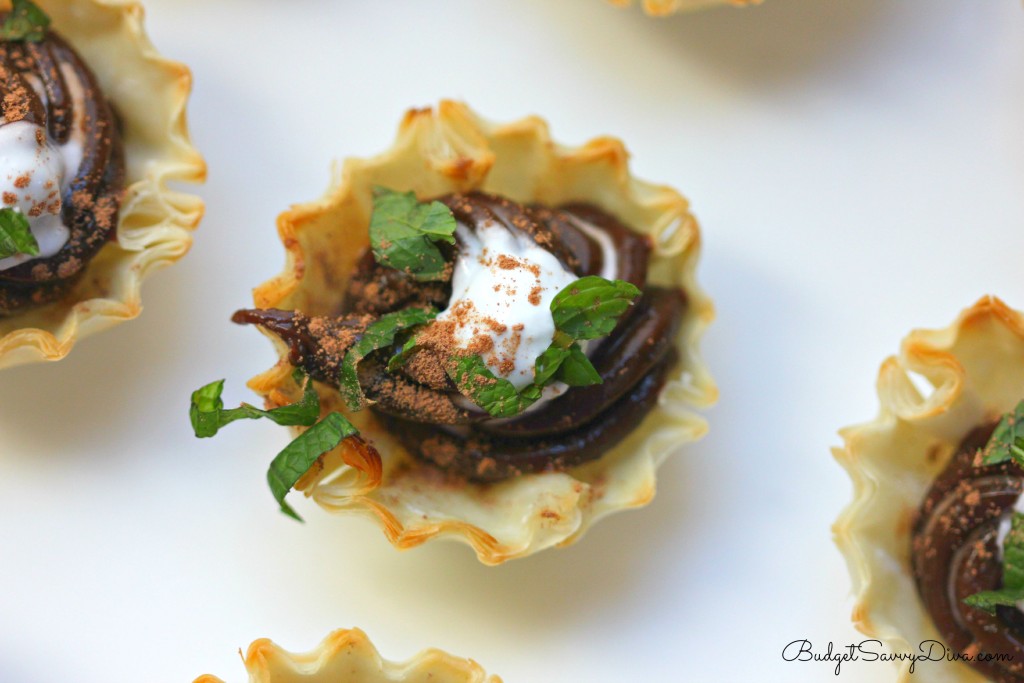 My Favorite Recipes For Summer #SipSmarter
Ingredients
1 Package of Instant Chocolate Pudding
1 Cup of Cold Milk - You might want to add more
½ Cup of Fre Alcohol-removed wine Red Blend
Whipped Cream
Mint
Mini Shells ( Found in the freezer section near pie shells)
Instructions
In a mixing bowl - add pudding, milk and Fre Alcohol-removed wine Red Blend - mix very well.
Fill the shells with the pudding mix
Garnish with mint and whipped cream
Enjoy!
 Make sure to follow Fre Alcohol-removed Wine on Facebook – What would you pair with Fre wine?