Chicken Florentine Pasta Recipe
This shop has been compensated by Collective Bias, Inc. and its advertiser. All opinions are mine alone. #SwansonSummer #CollectiveBias

My family loved this recipe – I have made it a few more times. What I love most about this dish is that it makes use of seasonal ingredients and is easy to make PLUS it is pretty yummy too!
What is your favorite type of pasta dish? I used Swanson Chicken Broth to marinate the chicken overnight and make the sauce. If you have never marinaded chicken overnight for a recipe you really need to try it.
I went to my local Sam's Club to pick up Swanson Chicken Broth – they have a great deal on 6 box package of  Swanson Chicken Broth – which is great for the holidays coming up.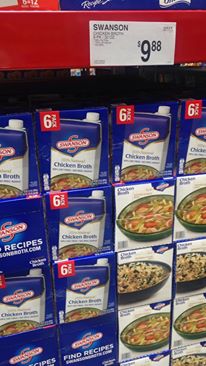 Make sure to follow  Swanson on Facebook and Pinterest and look for the 3-pack as well as the new 6-pack of Swanson Chicken Broth at Sam's Club in the same aisle with the canned soup. If you're looking for some more inspiration on what to make with Swanson Chicken Broth, check out the Swanson Kitchen for recipes.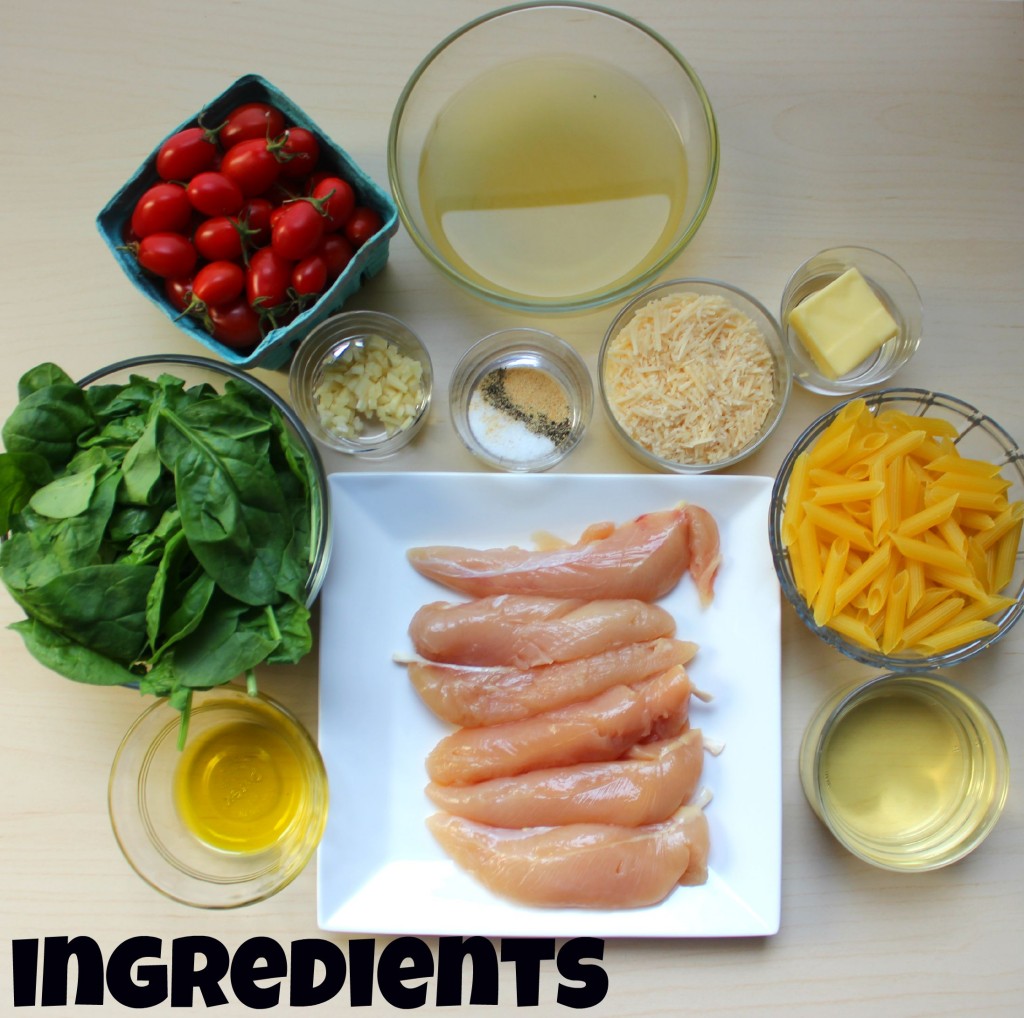 This is everything you will need for this recipe – most of the items should already be in your pantry.
How do you use Swanson chicken broth in your summer recipes? I would love to know and leave your answer in the comment section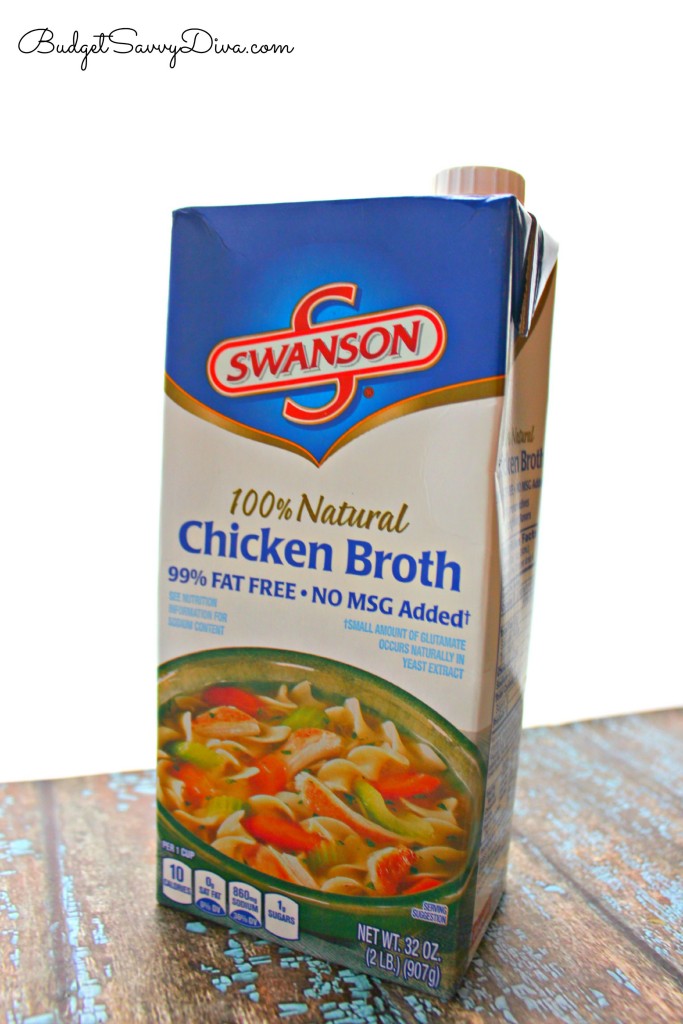 The first I did was marinade the chicken in a bowl of Swanson chicken broth and garlic powder – covered the bowl and place it in the fridge overnight. This helps flavor the chicken – it really adds a kick of flavor – plus it could not be any easier and there is less prep the next day!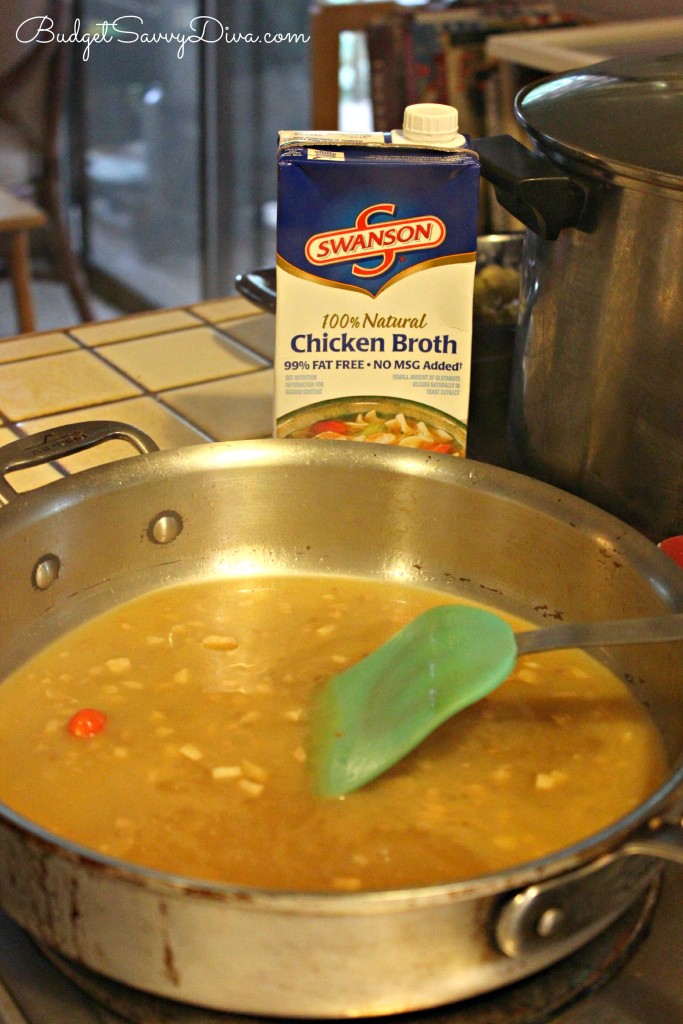 I then made a sauce for the pasta using Swanson chicken broth with garlic and some other ingredients – this flavorful sauce is a great way to make this dish perfect for summer.
I also went to my local farmers market for locally grown cherry tomatoes.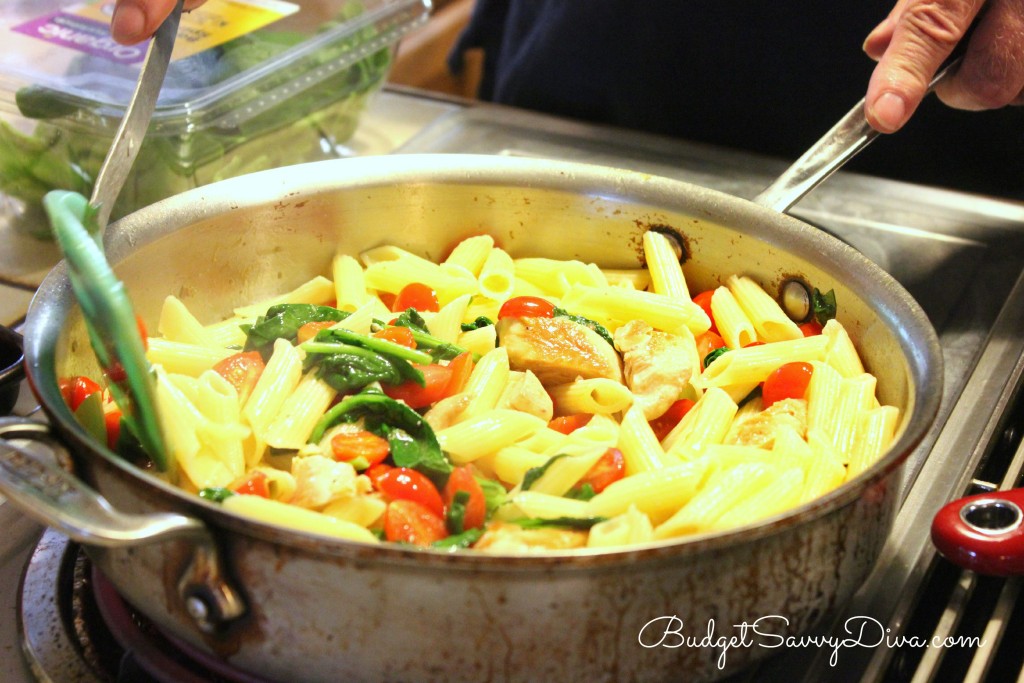 Simply add all the ingredients into the sauce and you are done once everything is heated up.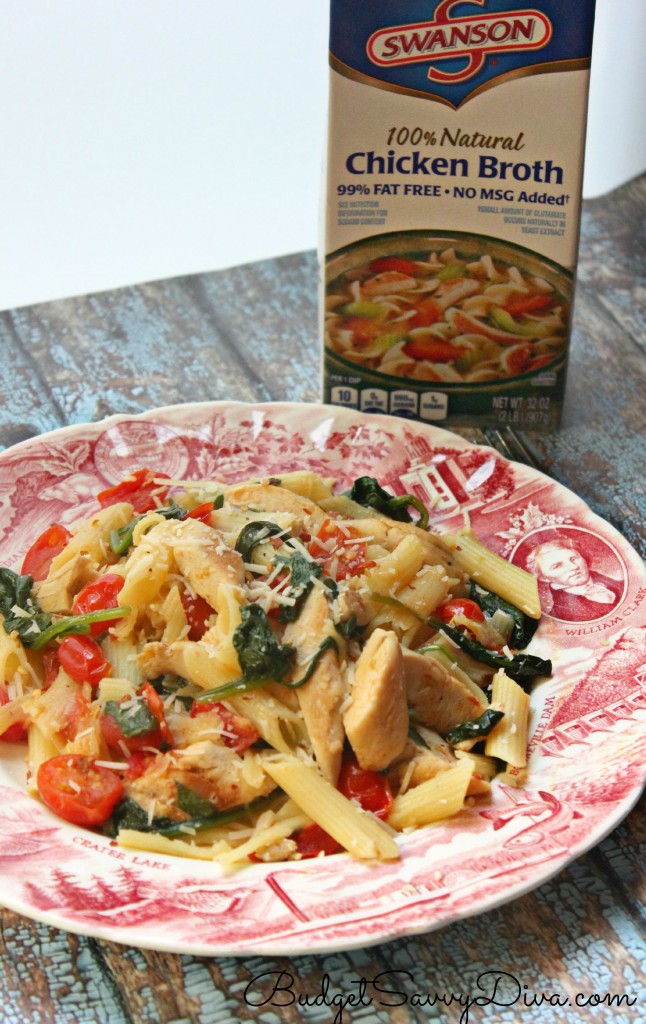 If you do make my Chicken Florentine Pasta Recipe please comment what you thought 🙂
Chicken Florentine Pasta Recipe
Ingredients
1 Pound of Penne
1 Pound of Chicken Breast
3 Tablespoon of Butter
2 Tablespoons of Olive Oil
2 Garlic Cloves, Minced
½ Cup of White Wine ( Optional) - use ½ Cup of Water instead
¾ Cup of Swanson Chicken Broth
6 Cups of Spinach, fresh
1 pint of cherry tomatoes, cut
Parmesan Cheese
Salt and pepper to taste
½ teaspoon of garlic powder
marinade
1 Cup of Swanson Chicken Broth
½ Teaspoon of Garlic Powder
Instructions
Night before - place chicken in a bowl with 1 Cup of Swanson Chicken Broth
and ½ Teaspoon of Garlic Powder.
Cooking the dinner
Cook pasta according to the packaging - drain and set aside
Cook chicken while the pasta is cooking - I cut the chicken into tenders - season with salt, pepper, and garlic powder.
In a large skillet - add butter and olive oil on high heat. Add garlic - cook for 2 minutes
Add chicken broth and wine - let the mixture boil and allow to reduce in half
Add tomatoes, spinach and pasta - cook for a few minutes until spinach is wilted.
Add parmesan cheese
Enjoy!
Make sure to enter the giveaway 🙂 Good Luck!
Swanson Summer Sweepstakes https://js.gleam.io/e.js" async="true">
I adapted this recipe from HERE