How To Save Money On Pet Care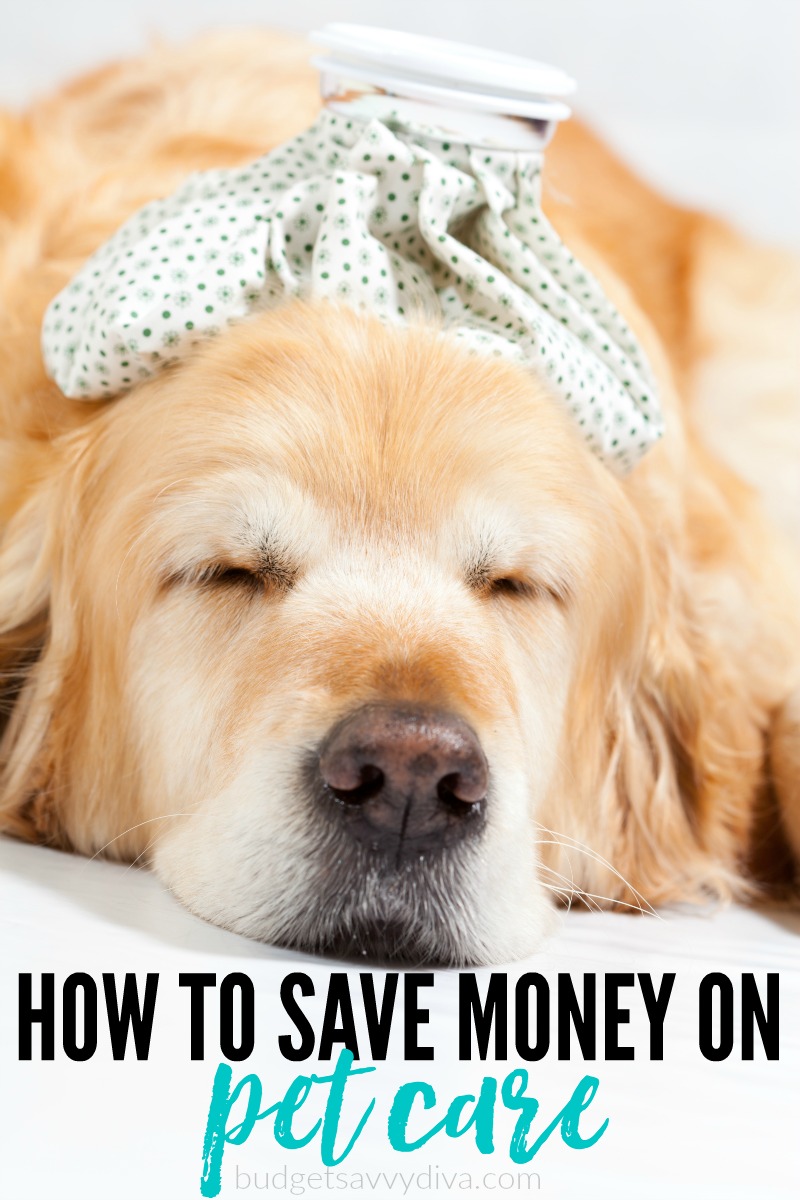 From food and toys to vet bills, or emergency vet trips, your pet can get very expensive very quickly and without warning. Dogs get into things before you realize it, cats get outdoors and may get into a fight, there is an endless list of things that could happen. But the good news for you is that there are ways to save money on pet care and use the money saved for unexpected expenses or just a little extra cash in your pocket.
Food
To save money on food, don't go for the pricey "specialty" foods, or wet foods. No matter the animal, there is an affordable food that will suit your animal just as well as the pricey one. Avoid overfeeding pets, be sure to read the labels to know how much your specific animal should be getting. Most pet owners admit to over feeding their pets on a regular basis once they realize what they should be giving them, and taking a look at portions can save you money in the long run.
Make homemade dog treats. When all you need is whole wheat flour and a can of sweet potatoes, you can't go wrong for a healthy and cheap option or treats. Void of chemicals and special dyes, these treats won't cost you more than about $4 for a months or more worth. A homemade version is available for most pet treats.
Toys
When it comes to toys, sometimes less is more. Of course if you have a pet like a puppy, you are going to start out with quite a bit, but they will go through them fast. See what toys your pet likes best and what ones keep them the busiest. Opt for those toys rather than others. Pets don't need that many toys, spending time with them is more valuable to both you and your pet.
Vet Bills
Preventative care is key with all pets. Keep up with vaccinations and keep an eye on your animal's health for any signs of something that might be wrong. It's good to read up on your particular breeds to see what's common and how to solve some common health issues at home without a trip to the vet.
Should you need to go to the vet, try to keep things minimal. If your vet wants to run tests and things seem to be costly, ask them what you can do that will reduce the cost and still give your pet the care that they need. If it's not something that needs immediate attention, maybe an elimination process would work to see what is wrong versus costly tests.
As far as fleas and ticks go, choose a medication that can be given monthly and buy it in bulk packs. Be sure to look into this and see if the medication actually lasts longer than stated, most of them do.
Another trick is to call around town. Each vet will vary with price and often vets that see farm animals frequently will be less expensive for you and your house pet. Keep this in mind when choosing a vet clinic.
So what do you think about these tips for How To Save Money On Pet Care? Be sure to leave a comment and share your ideas, too!
To find the best budget-friendly pet accessories, check out Petside.com