This shop has been compensated by Collective Bias, Inc. and its advertiser. All opinions are mine alone. #RaceDayRelief #CollectiveBias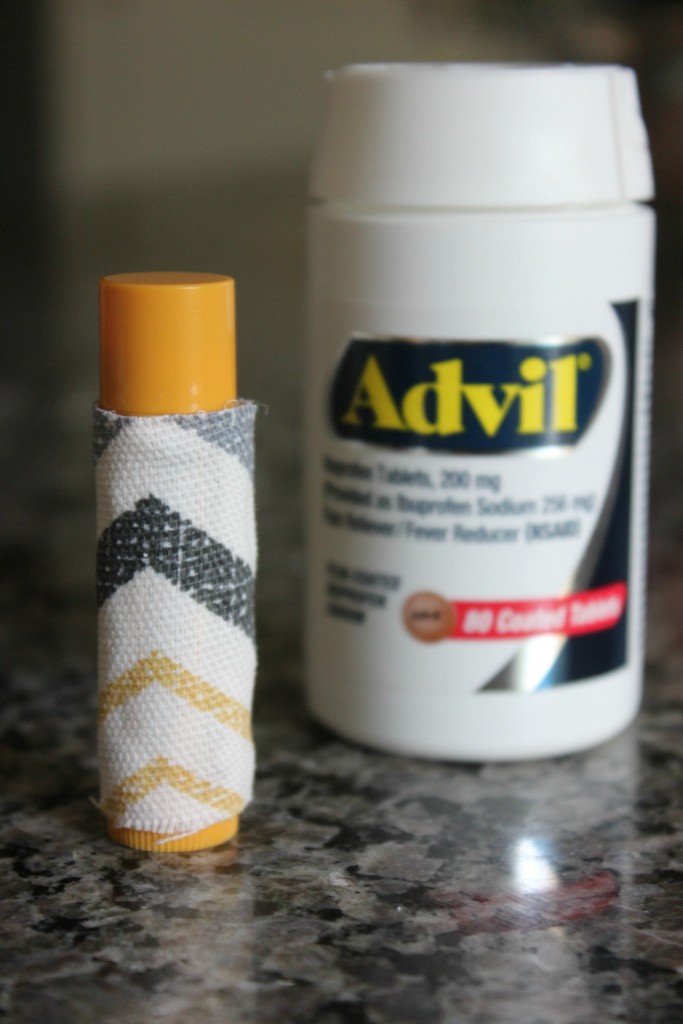 I'm always planning or taking trips.  Work or play (usually both), near or far.  I love to travel, but I hate to pack.  I always worry I'm forgetting something and I dread having that McCallister family moment on the plane.  There is one thing that I used to forget and not realize it until the moment it was needed and that is pain reliever.  You don't want to be stuck without your Advil Film Coated while you're on a trip because you have to go way out of your way to avoid a mark-up.  Hotels and airports no you'll pay just about anything to get rid of that throbbing headaches and they put that theory to the test!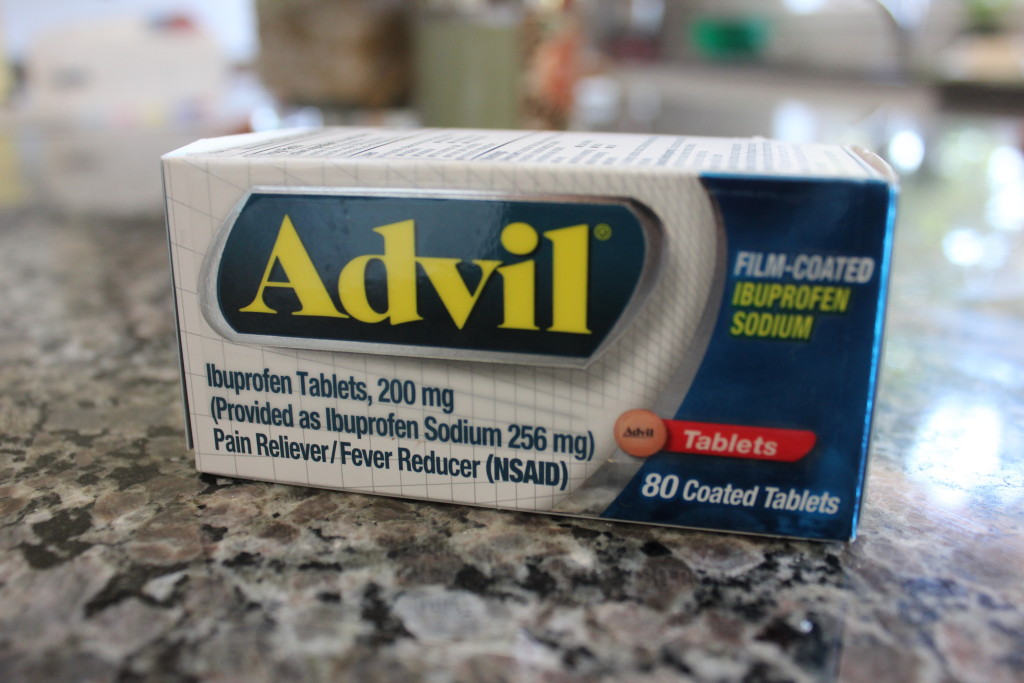 I went to my local Walmart and picked up my Advil Film Coated it was super easy to find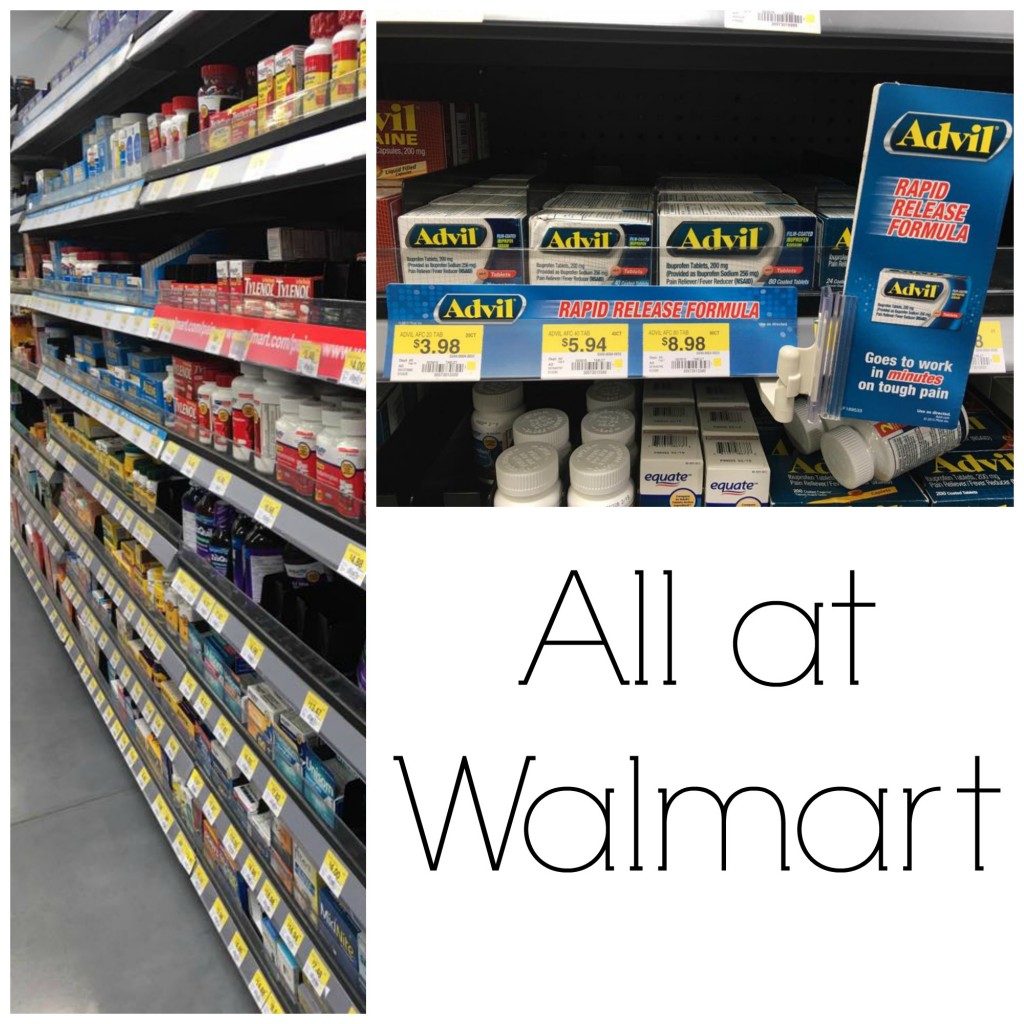 I created a fun and easy craft that will help you keep your Advil close at hand.  All you need is an old stick of lip balm, some fabric with a pattern you like, a ruler, a pen, scissors and a hot glue gun.  When you are done you'll have a cute personalized travel pill box.  I filled mine with Advil Film Coated capsules, because of their rapid release formula.  I need a pain reliever that will do the job within minutes, especially when I'm on the road.  Follow these steps to make your own personal on-the-go relief aid: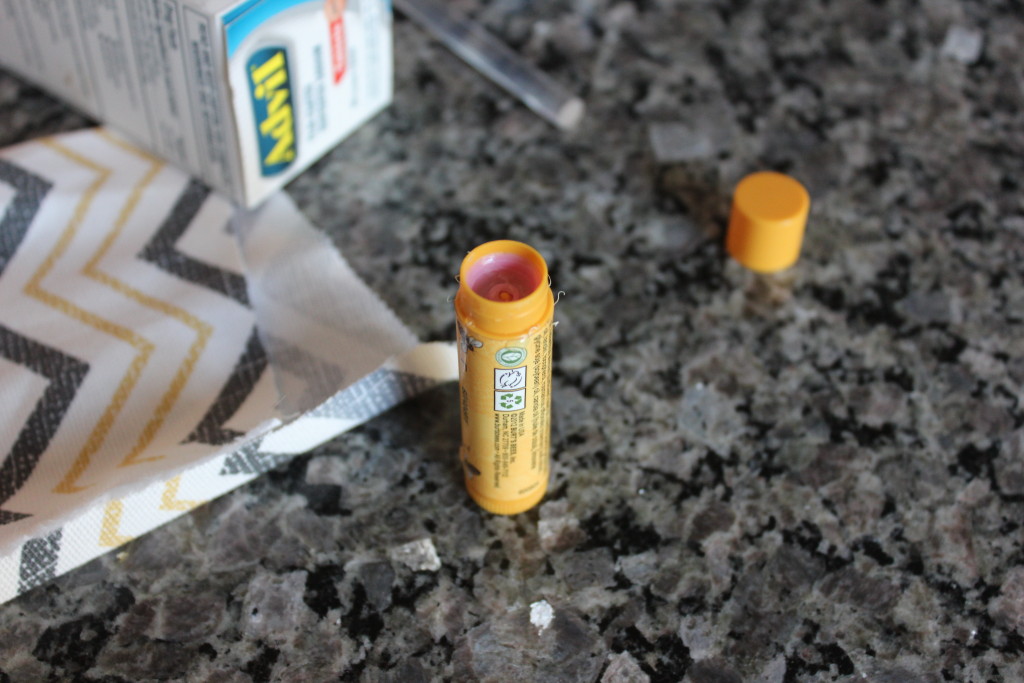 Find an empty stick of lip balm.  Chances are you have a loose tube somewhere, but you may need to help it out a bit.
No matter how empty you find it, make sure you clean it out thoroughly.
Measure out the length of the tube without the cap on and cut a strip of fabric to wrap around it.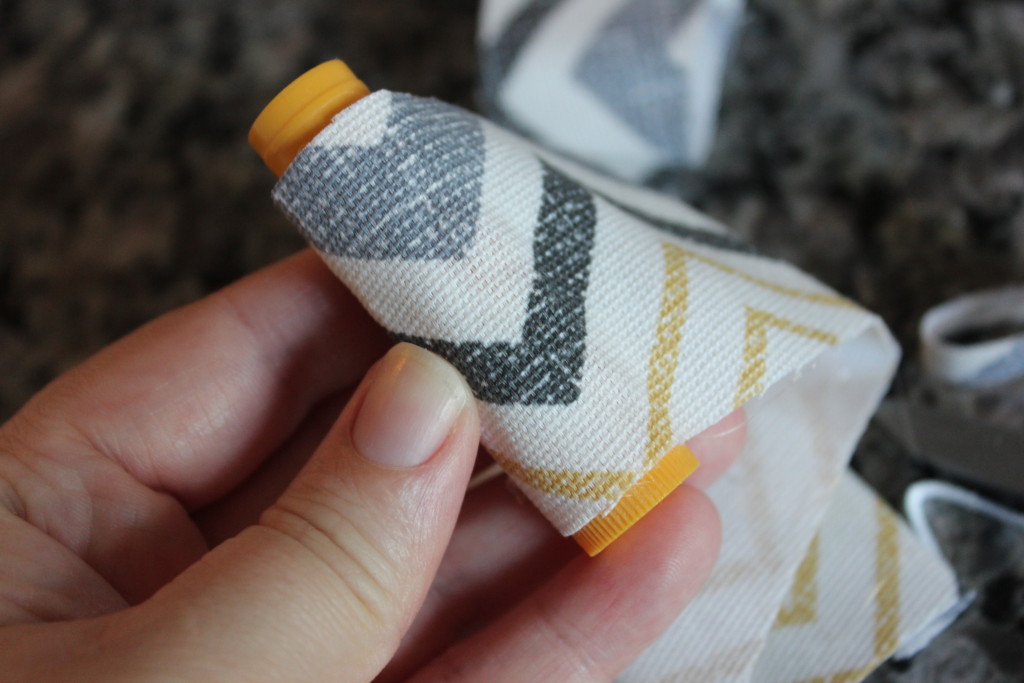 Wrap the fabric so it is tight against the tube. Slightly overlap the fabric strip and mark it with a pen.
Use your ruler to make a straight line up and down where you marked the fabric.
Use your hot glue gun to seal the seams together.  Be sure to put the marked side in back and overlap it.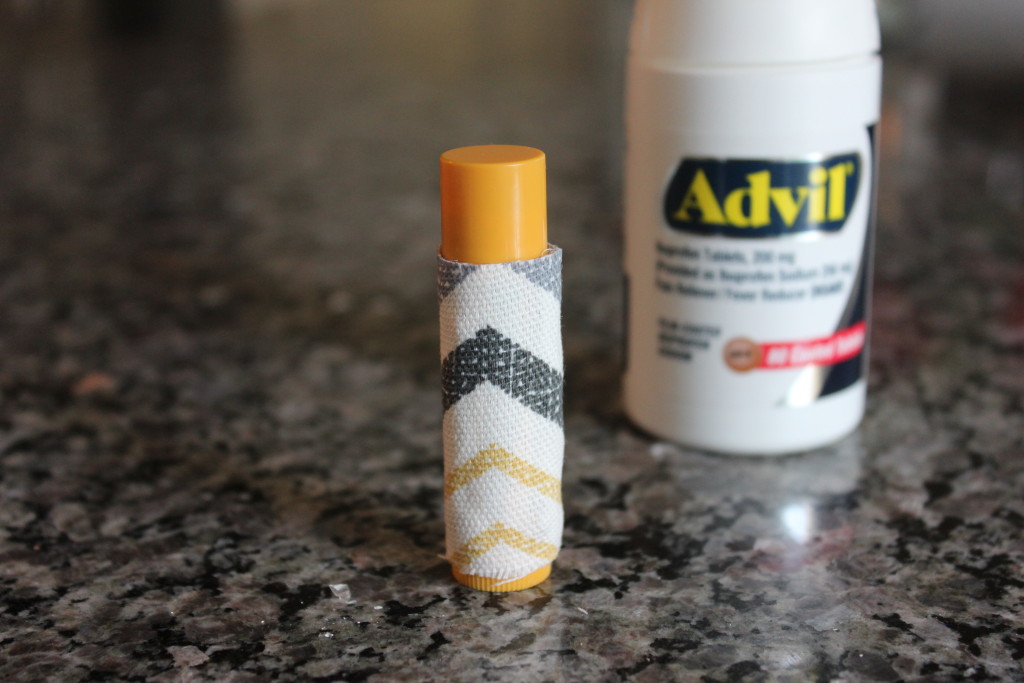 Voila!  That wasn't such a headache was it?  To fill it up, click here to get a $3 off coupon for 80 count, or more of Advil Film Coated!