Things You SHOULD Buy At The Dollar Store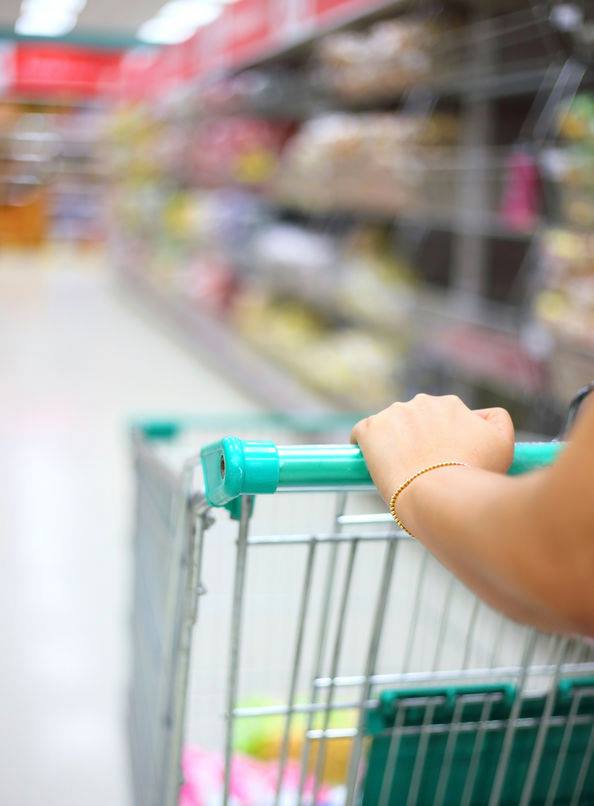 Shopping deals and digging up bargains is kinda of my thing. I just love bargain hunting and saving money on everyday items. There is almost nothing better than seeing a price listed in one store and visiting your local dollar store, finding the same item and seeing a smaller price tag. Finding deals like this has made visiting my local dollar store a frequent stop on my errands list from week to week. After all, who doesn't like finding amazing deals on products that they use on a daily basis?
For those of my readers who shop at your local dollar stores, finding deals can be a wonderful feeling. You also know that despite low prices, there are things that you definitely shouldn't be buying from your dollar store however there are also a lot of things you SHOULD be buying. As someone who frequents their dollar store pretty often I decided to put together a list of handy household items that you should consider buying next time you stop in at your local dollar store.
Cotton Swabs. At your local Walmart or Target you can expect to pay $3 or more. When shopping at the dollar store, you can expect to pay..well, $1! These dollar store swabs are pretty basic so there's no difference between them and the more pricey version you'd find at your nearest super store.
Clay flower pots. When shopping at Home Depot, Lowes, Walmart, Target, etc. these adorable little pots can cost you around $4 a piece. Head to your local dollar store and you might find them for $1 or maybe a little more. They make neat project pieces, great gifts and lovely decor items so it's worth picking up a few here and there if you happen to see them on display.
Holiday decorations. I absolutely adore shopping at my dollar store for holiday decorations. They always have a huge selection and if you're comparing for price, you'll pay an arm and a leg for the same items at your nearest retailer.
Elastic hair ties. These retail at almost 3 dollars per group and while that may not seem all the expensive, try having little ones in the house who are constantly losing theirs! You'll be grateful for the $1 version you find at your local dollar store.
Shaving cream. I love buying shaving cream at my dollar store. It's drastically cheaper than my Walmart and from my perspective, it's just as good as the name brand stuff I've been buying for years.
Candy! I'm a candy fiend and I have little ones in the house who also like the occasional treat but my big stores charge so much for it that we don't buy it all the often. You'll come across a lot of off brand candy products but don't be put off by the brand. They taste just as good as the name brand stuff.
Pens. Boy, does my family go through pens like crazy. It seems like the moment we open a pack, they're all gone. Getting pens from the dollar store is a great way to stock up and make sure you always have one when you need them.
Notebook paper. Now that I have school aged little ones, I was a little overwhelmed when doing their back to school shopping. I didn't want to get too much of one thing but I know from my own school days that notebook paper is pretty much a staple, so, when I found it for dirt cheap at the dollar store I stocked up!
Zippered baggies. I love making meals for a week in a advance, especially the kind that are stored in the freezer. Consequently I go through at ton of ziplock type bags. I started buying these at the dollar store and when I noticed that they were just as good as the name brand that I buy from Walmart, I stopped buying for retail prices and started shopping for them at my dollar store.
Coloring books. My kids are crazy about coloring. Not only can I find crayons cheaper at the dollar store but I can also find coloring books and usually buy several at one time so I can stock up. It's also a great way to offer a large variety without having to spend $5-10 per coloring book at Walmart.
Shopping at the dollar store doesn't always mean lesser quality. You can purchase a lot of your staple items at low pricing, all you have to do is look and be willing to get past the off brand labeling. I love shopping at my local dollar store!