DIY Feather Cat Pounce Toy
This shop has been compensated by Collective Bias, Inc. and its advertiser, Mars, Incorporated. All opinions are mine alone. #IAMSVisibleDifference #IAMSCat #CollectiveBias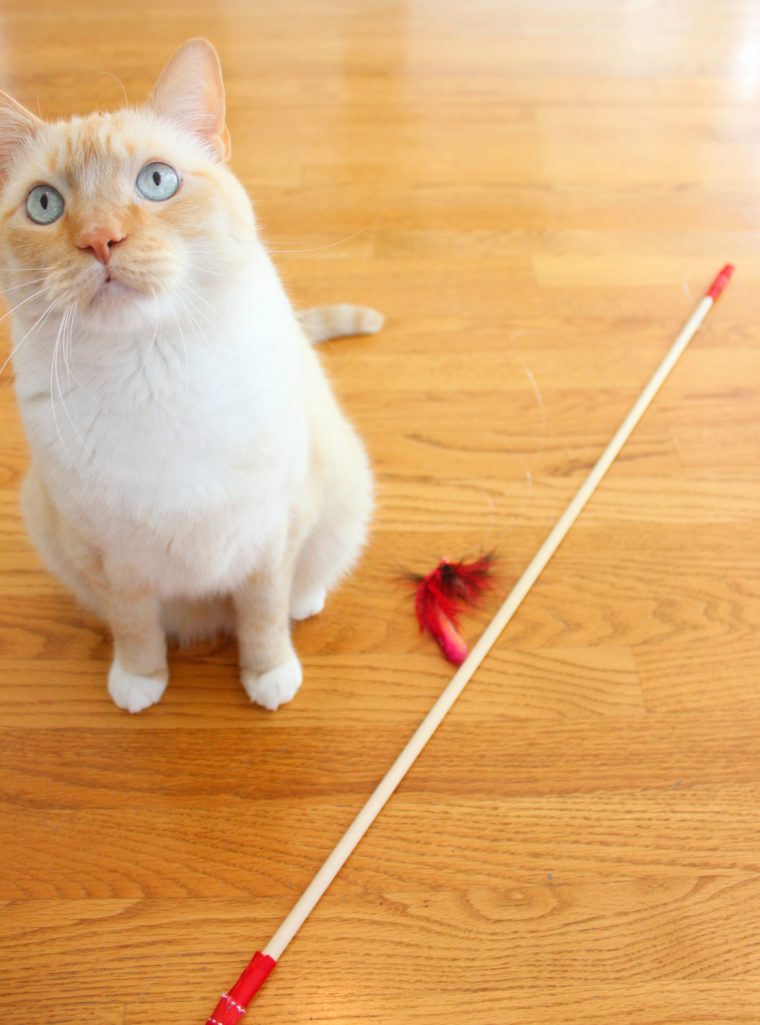 Everybody knows how much I love my cat.  Of course I want only the very best for him and when it comes to his health, if there is any visible sign he is unhappy, I don't have the slightest qualm about rushing him to the vet just to make sure everything's alright.
We have had some diet issues in the past.  Watson can get a little heavy if he is not fed the right food or doesn't get enough play in his schedule. So, we are always sure to keep the little guy happy and healthy.  I know I feel so much better and happier when I eat right and I want that for Watson, too.  There is a visible difference when he eats the right food.  His whole manner changed and I can see that he is so much happier and willing to play more, which also helps him maintain his health.  I recently picked up a feathery fishing lure and some line at my local tackle shop and made it into the perfect cat toy to tease Watson with now I can see he is more engaged and ready to play.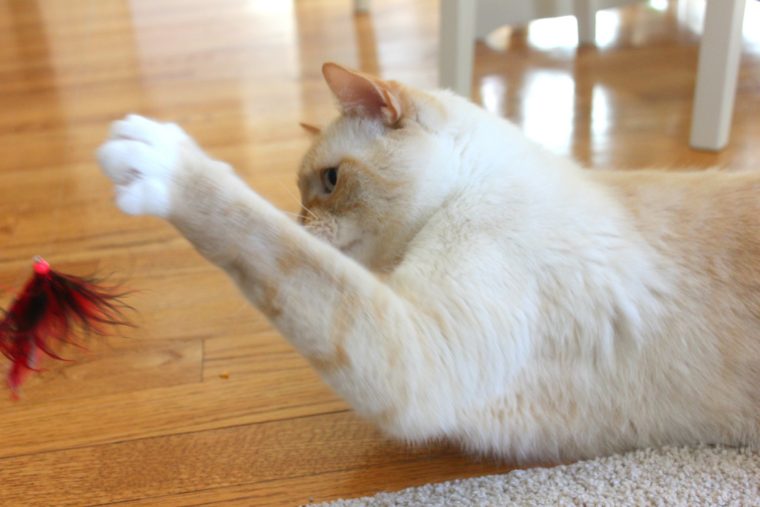 I simply removed the hook and strung the line through it.  Then I hot glued it to the end a long wooden dowel and added some ribbon for extra flare.

Play keeps Watson healthy and quality food helps to keep him more active and engaged.  He looks better, not just because he is in good shape, but because his coat is healthier, too.  When I get Watson's food at Walmart.  I compare the ingredients of competitive brands to IAMSTM.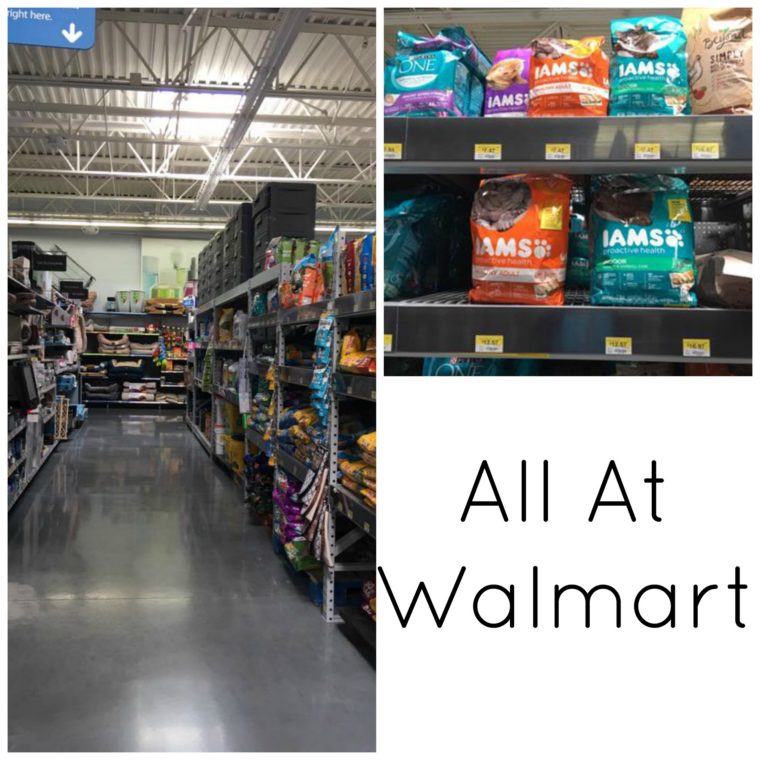 His food from IAMSTM is designed to have a healthy impact that shows visibly how happy he is.  The quality of IAMSTM cat food comes from fatty acids from fish oils, which promote excellent skin and coat health.  Beet pulp is also added to help cats maintain intestinal health and better absorb nutrients.  And playfulness improves, because of IAMSTM customized blend of protein and carbs to contribute to healthy energy levels.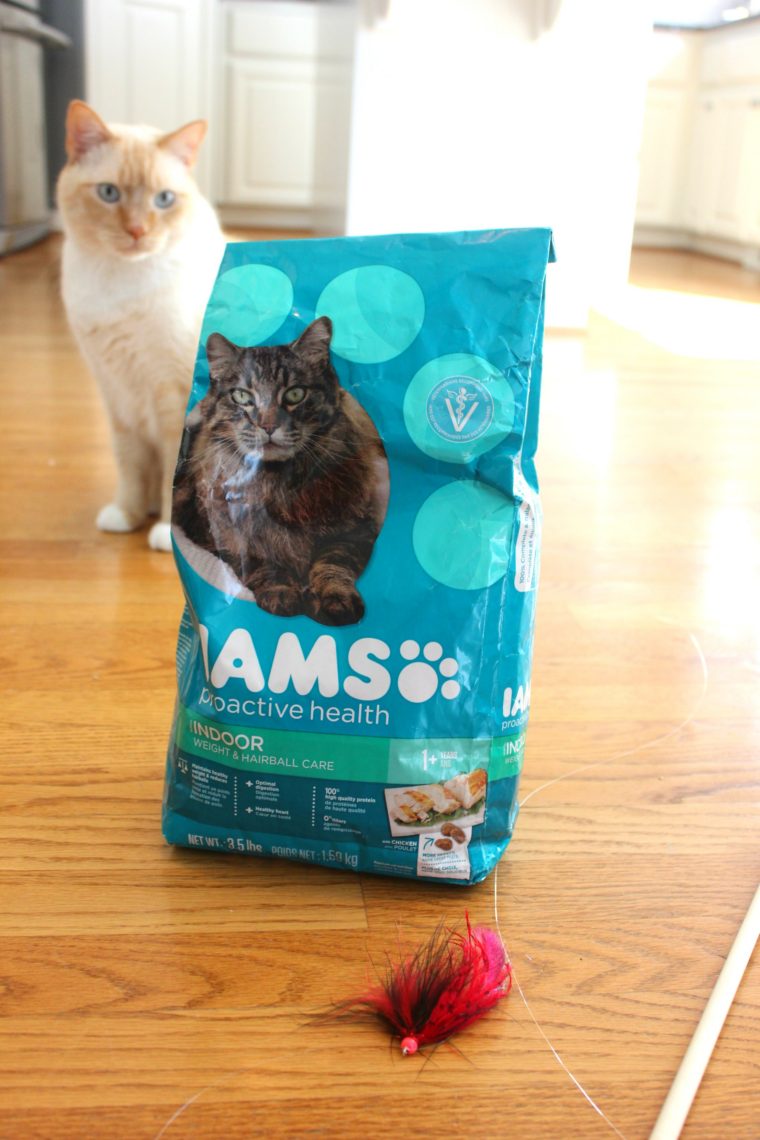 I highly recommend trying IAMSTM for your feline so you can see how it makes him or her visibly happy.  Make sure to check out HappyPetHappyHome.com. It comes with a 100% satisfaction guarantee, so you will get your money back if you don't like what it does for your cat.  Plus, you can win IAMSTM for a year, or Walmart eGift Cards if you enter this Sweepstakes: