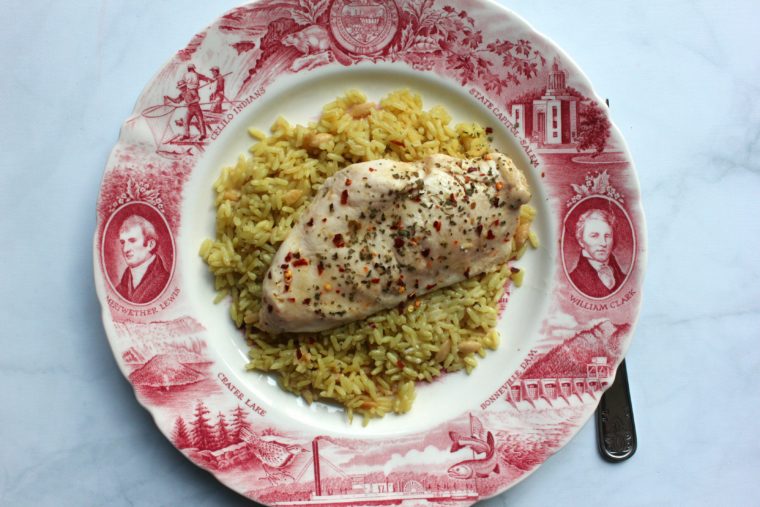 A little while ago I was asked by Foster Farms to give an idea of how comfort food has changed for me and how I define it.  I shared about how their chicken was instrumental in a new movement away from the guilty pleasure of richer foods and closer to humanely and locally grown ingredients.  Since Foster Farms Simply Raised Chicken is fresh, natural and 100% vegetarian fed, it is the perfect building block for my favorite comfort foods, such as my most recent dish: Marinated Chicken over a bed of rice pilaf.  I made the chicken with a useful tip that will really help you save time in the kitchen.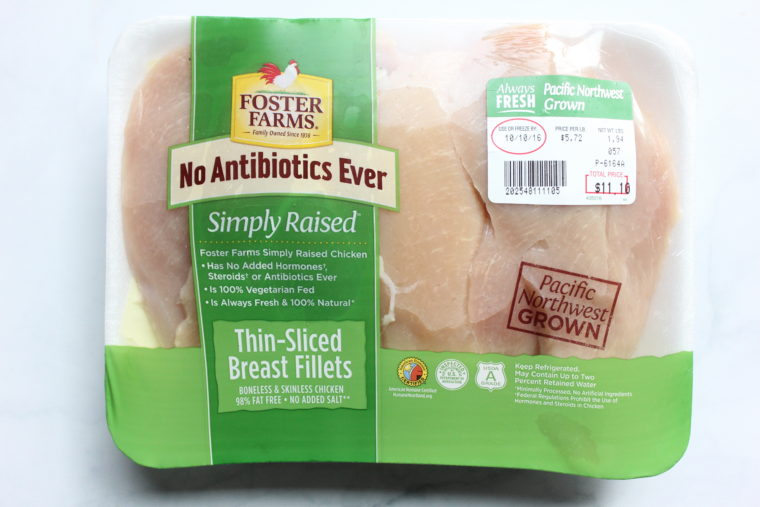 My indulgences now are in foods like these that give me comfort in the immediacy of my indulgence, but are also sustainable, continuing to make me feel good and at my best.  I buy Foster Farms because I know it's a premium ingredient that is locally grown, fresh and raised without antibiotics or hormones on a purely vegetarian diet.  It's also American Humane certified, which is a big part of feeling comfortable with my food.  Foster Farms recognizes that consumer tastes and preferences are changing.  In a Foster Farms national survey 80% of Americans said they are turning to chicken as a staple for their comfort food meals and are prioritizing chicken raised without antibiotics, hormones or steroids.  81% care more about the quality of their ingredients more than they did just five years ago.  68% of parents are more concerned than their mother was about what goes into their food (Among millennial parents, this percentage jumps up to 75%).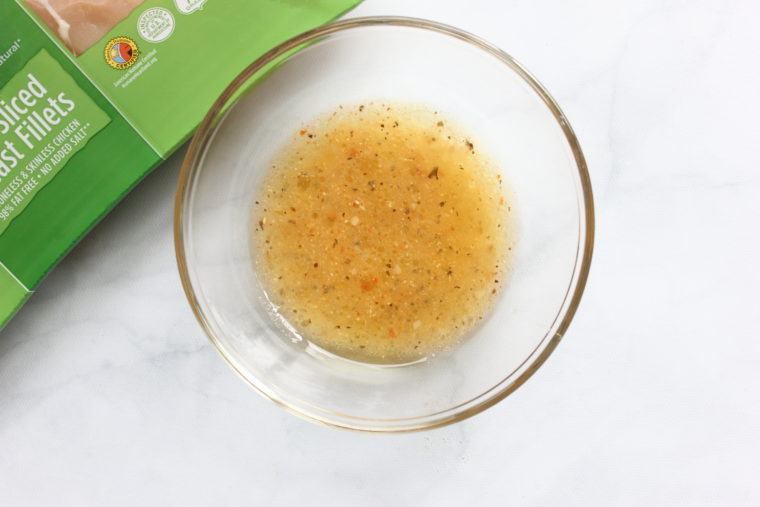 For my marinated Chicken I used Italian dressing and I marinated it in the casserole dish.  First coat the pan lightly with an oil spray and be sure to use an oil based dressing as your marinade.  This tip will save you the time of transferring the chicken and reduces clean up.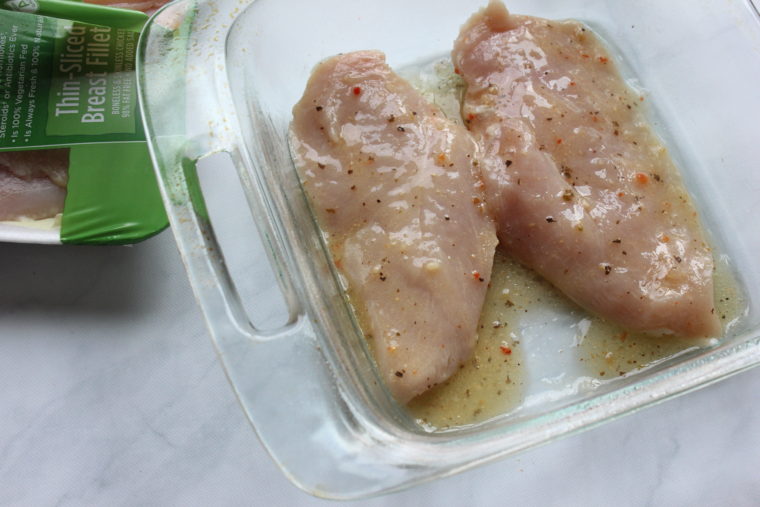 It also allows more flavor to be extracted while the chicken is cooking.  This is a super easy way to get fast, flavorful chicken.  When it is done plate it over a bed of rice pilaf and season to taste.  Enjoy!
The evolution of comfort foods from traditionally rich dishes to a more healthful, mindful way of eating means that Foster Farms is more committed than ever to serving its communities with locally raised, high quality products.  I love that today's "feel good" meals are based on local, fresh, premium ingredients with no antibiotics ever.  The best thing is that the new comfort food doesn't' have to be an indulgence, but can be enjoyed every day.
Here is my recipe for my basic rice pilaf – I love to add some slivered almonds to the rice to add that nice bit of crunch.
Chicken with Rice Pilaf
Ingredients
2 tablespoons butter
½ Cup of Onion, Chopped
1 cup uncooked white rice
2 cups chicken broth
1 teaspoon salt
½ teaspoon of pepper
Instructions
Place all the ingredients in your rice cooker and cover - cook until rice is done.
Trust me it will work - and it could not be easier.
Fluff up the rice with a fork once the rice is cooked and serve.