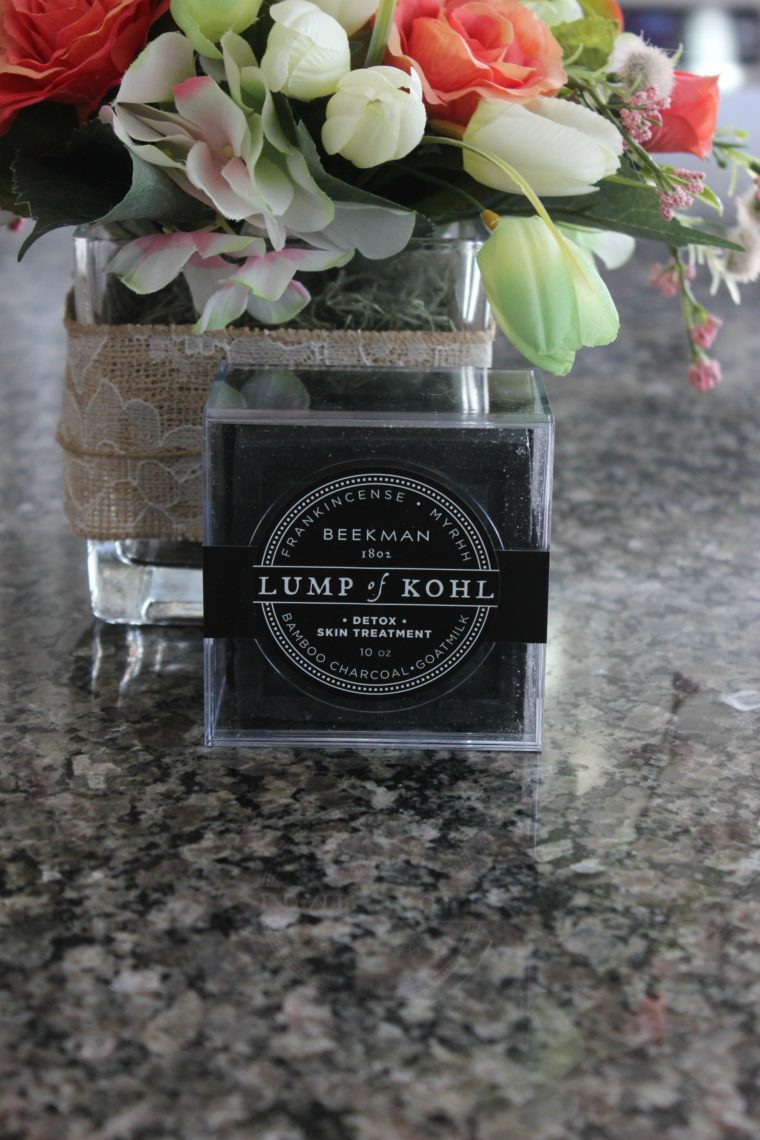 For the naughty ones on your list who just can't help themselves, this skin treatment is a stocking stuffer that puts a new and pleasant twist on an old threat.
Lump of Kohl is a skin detox treatment that uses bamboo charcoal to remove impurities and chemicals from the skin and pure goat milk from Beekman1802 Farm to moisturize the skin and keep skin pH balanced. Lightly scented with frankincense and myrrh for rejuvenation and healing, regular use of the treatment will keep skin healthy throughout every season. For use on face or body, the bar is gentle enough for use everyday, but we recommend using 3x per week.
This post is part of the Budget Savvy Diva Holiday Gift Guide 2016 – make sure to check it out! Disclaimer – This product was provided for free so I could get some great photos and add it to this list. Nothing is posted that I have not checked out myself. Everything on this list is something I would buy myself.