15 Weeks Pregnant With Twins Update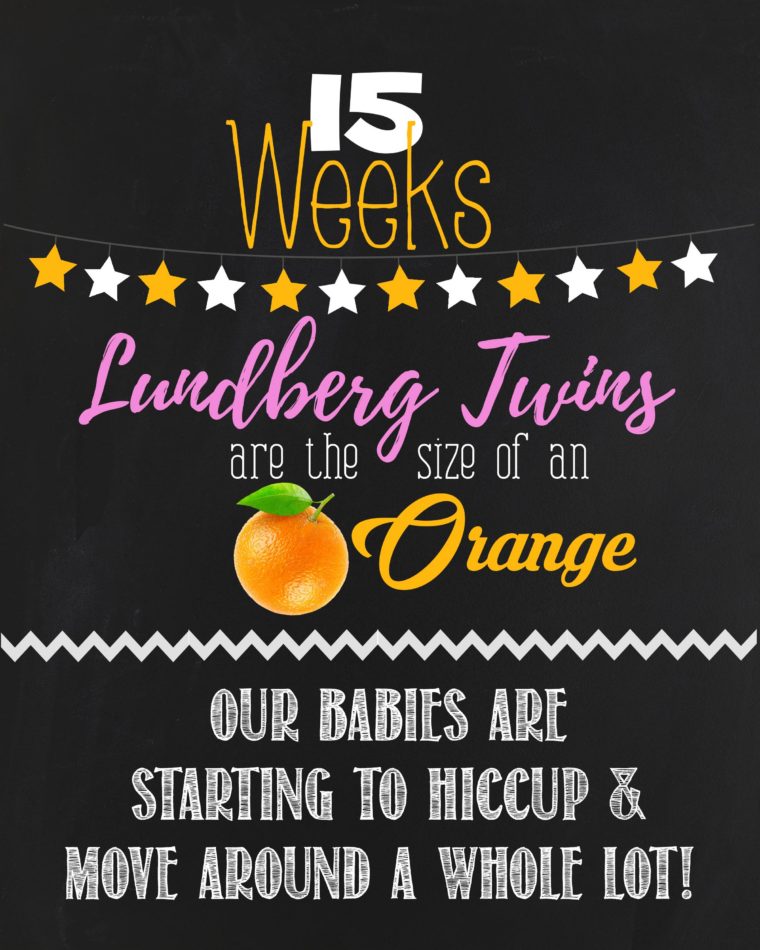 For ALL the pregnancy updates go HERE
Note: This post was written at week 18 of pregnancy. I should be caught up with real-life posting soon. Meaning you will see a few week updates within the same week as we catch up.
The twins are oranges now!!! I have to say this week went pretty well. I am starting to feel a little bit better – I do have morning sickness still but I am throwing up every other day instead of a couple times a day ( I will take anything I can get at this point). The most exciting part of this week is planning the Babymoon! In a perfect world I we would have gone to somewhere different like Hawaii but money wise and being pregnant with twins made that impossible. We decided to go to Astoria, OR – a town we have been wanting to go since we moved here. I am feeling a bit down this week though – I do not have another ultrasound until 20 weeks!!! 5 weeks away – which seems so long especially for a high risk pregnancy. I am in such a weird place right now since I cannot feel there yet but they are the size of oranges. I just want to feel them move I would feel so much better – I do have my at home doppler so I can check in on them at anytime but I really do not want to use it unless I really need to. I will say I used it more than I should this week because I am struggling making all these plans ( look and feeling pregnant) but not feeling the babies. Hopefully all that made sense.
One good things this week is my baby bump is growing a TON this week which makes me feel better – tells me SOMETHING is going on in there. I do have ONE obsession this week and it is MILK. I have always been a fan of milk but it is OUT of control – glass of ice cold milk is AMAZING. I have been going through 16 oz a day – but I could get through a gallon if you allow me. The only really bummer is my "amazing" heartburn. The burn is real guys — milk seems to do the trick though. I also have been getting pretty bad headaches as well – they last for 3 days – nothing seems to work except a heating pad ( it is also weird since the headaches are ALWAYS on the right side of my face).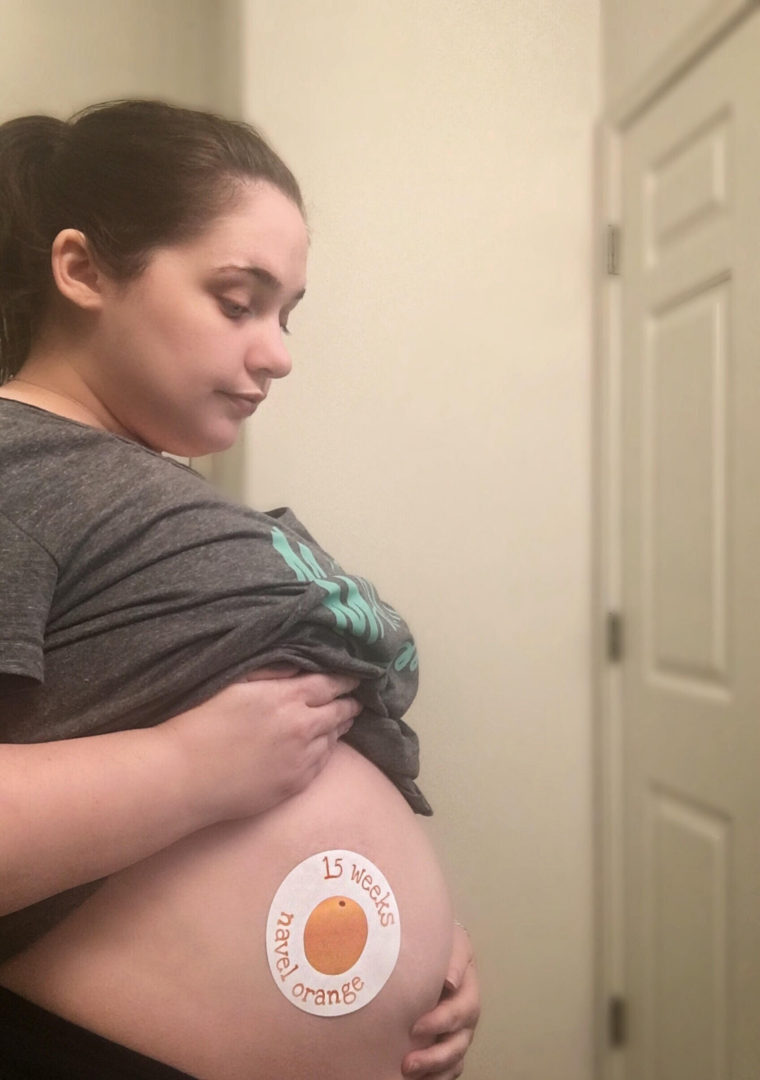 Question Time!
How far along: 15 weeks


Total weight gain: 2 Pounds Under My Starting Weight

Maternity clothes: PANTS! Maternity Pants 🙂 Plus bigger shirts

Stretch marks: nope

Bump: Got a lot bigger

Sleep: I have been using my bobby

Best moment of this week: Seeing my bump grow

Miss anything: Junk food

Movement: No movement yet 🙁

Food cravings: Hungry all the time

Anything making you queasy or sick: Car rides

Have you started to show yet: Yep

Genders: WE KNOW!!!!!!!!!!!!!!!

Labor signs: Nope

Belly button in or out: In 🙂

Wedding rings on or off: On 🙂

Happy or moody most of the time: I am pretty happy

Looking forward to: Movement