3D Ultrasound of The Twins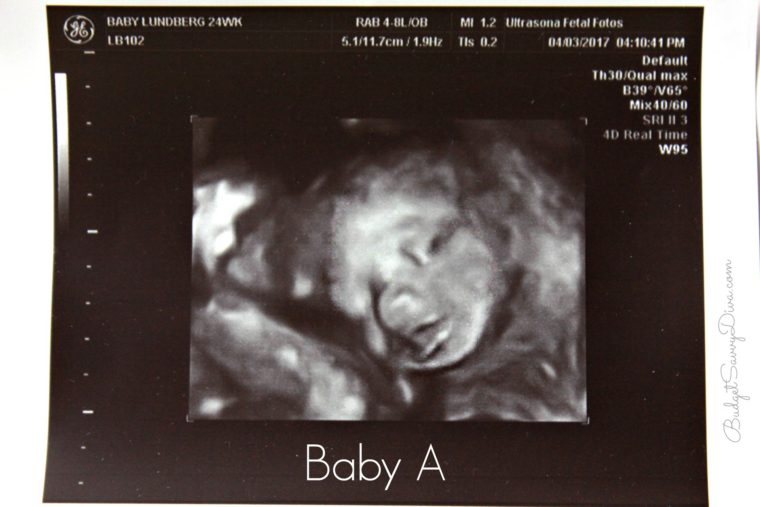 Above is my little girl! I was so excited to go to one of those 3D ultrasound places ( it took a lot of convincing to get Eric to agree). Both babies gave the ultrasound tech trouble. Each one had their legs near their ears ( why I have no idea). You can see Baby As leg to the left. I was able to watch her move around for about 10 minutes – she seems to be practicing to breathe in this photo ( I like to think she is smiling). I will say it looks like she has my lower lip she also has a pointy nose. I just think she looks like a perfect little girl.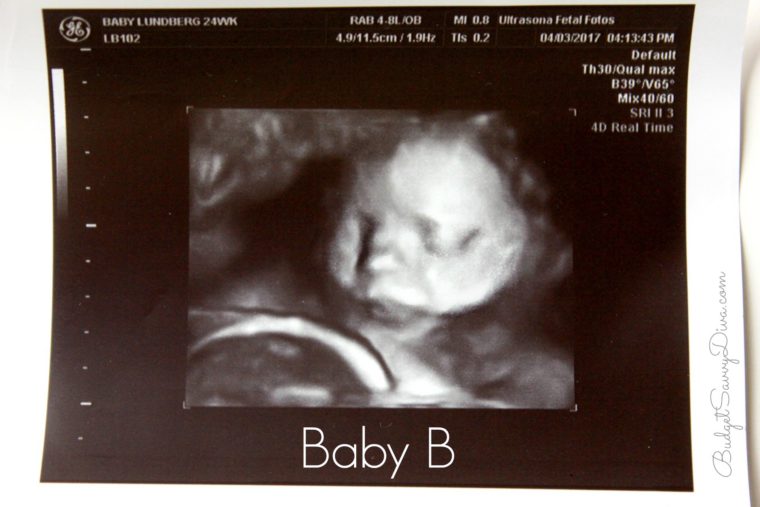 And here is my little boy. HAVE YOU SEEN CHUBBIER CHEEKS! He moved just as much as his sister and at one point head butted her. He has my rounded nose for sure and thinner lips. It is funny the whole time he had a somewhat stern look on his face. I SERIOUSLY CANNOT WAIT TO PINCH THOSE cheeks in under 14 weeks!
I really hope you enjoyed the photos 🙂