Cleaning The Twins Toys – Getting Ready For Twins
This is a sponsored conversation written by me on behalf of Lysol®, Finish®, Woolite®, and Air Wick®. The opinions and text are all mine.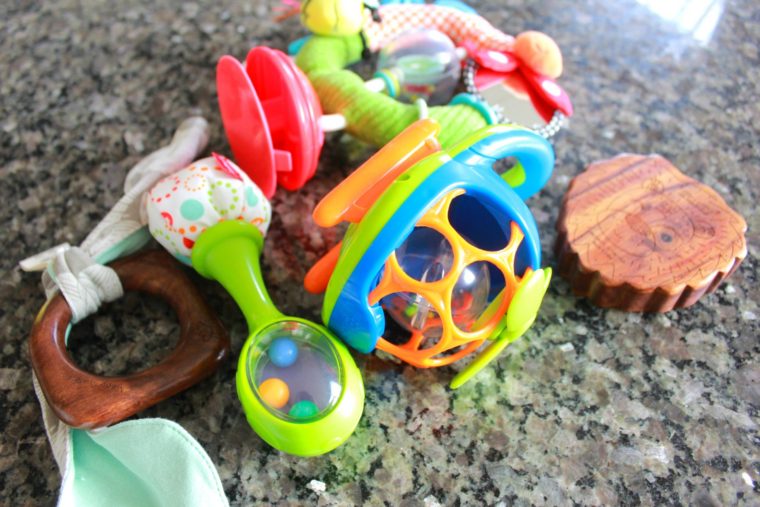 In addition to preparing the rest of the house, for our spring cleaning project, we are getting the nursery together for the twins.  Eric painted the walls and I designed the layout of the room.  Everything will be fresh and clean and awaiting for the arrival of our babies.  The walls of the room are looking great with the shade we picked and it already makes the room feel so much warmer.  We have some of the furniture put together and waiting to be moved in, and have more to assemble.  We are doing the laundry for their closet and I got cleaning supplies and a few more irresistible pieces of decor for their gallery wall at Target this weekend.  I've also been pulling out the children's books and toys for cleaning before I place them in the nursery.  They have teethers and blocks, things to grip and shake and put in their mouths… I want to make sure all of their things– the furniture, the toys, the clothes– are clean.  I am taking all of the hard surface objects and furniture and giving them a good wipe down using Lysol Lemon Breeze All Purpose Cleaner Spray.  For the babies' clothes I used Woolite.  Both, I was able to get good deals on.  They are two must haves for your spring cleaning.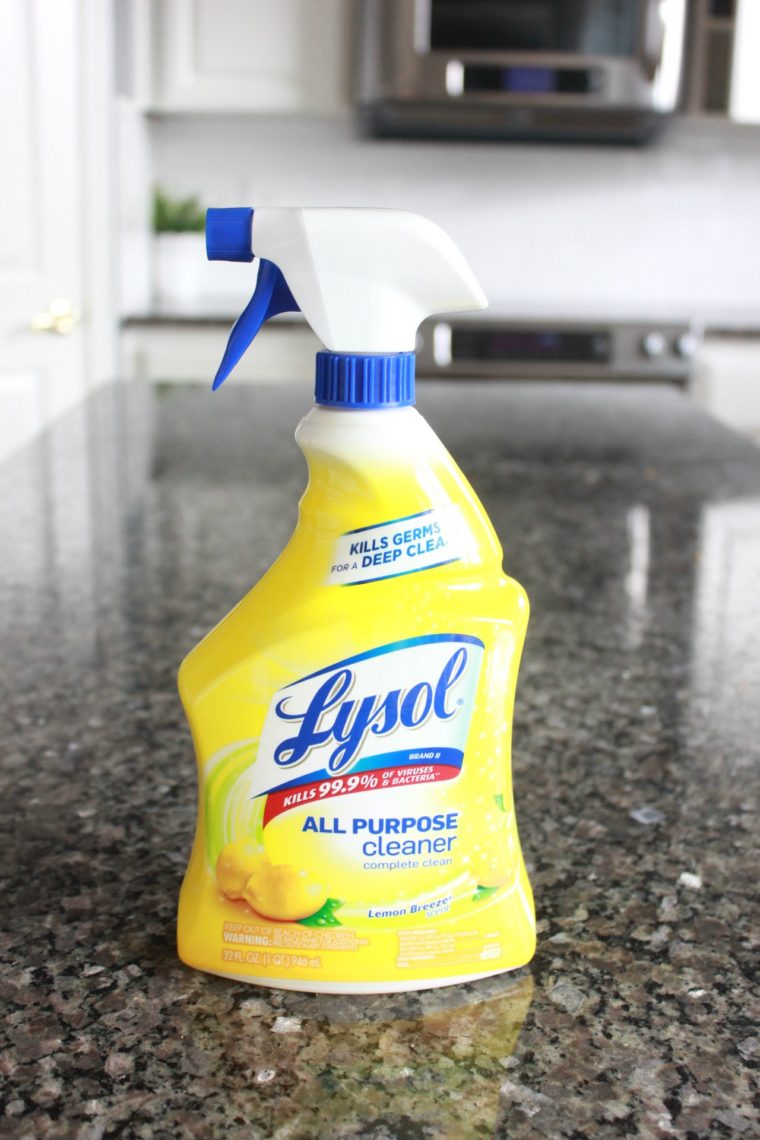 Lysol is one of those trusted brands everybody knows kills 99.9% of all viruses and bacteria.  It's reliable in the toilet bowl and anywhere else that needs to be cleaned and disinfected in the bathroom, kitchen, or nursery. With a fresh new paint job and clean decor, furniture and toys in the room, we have been able to revitalize our dreary guest room and give it life.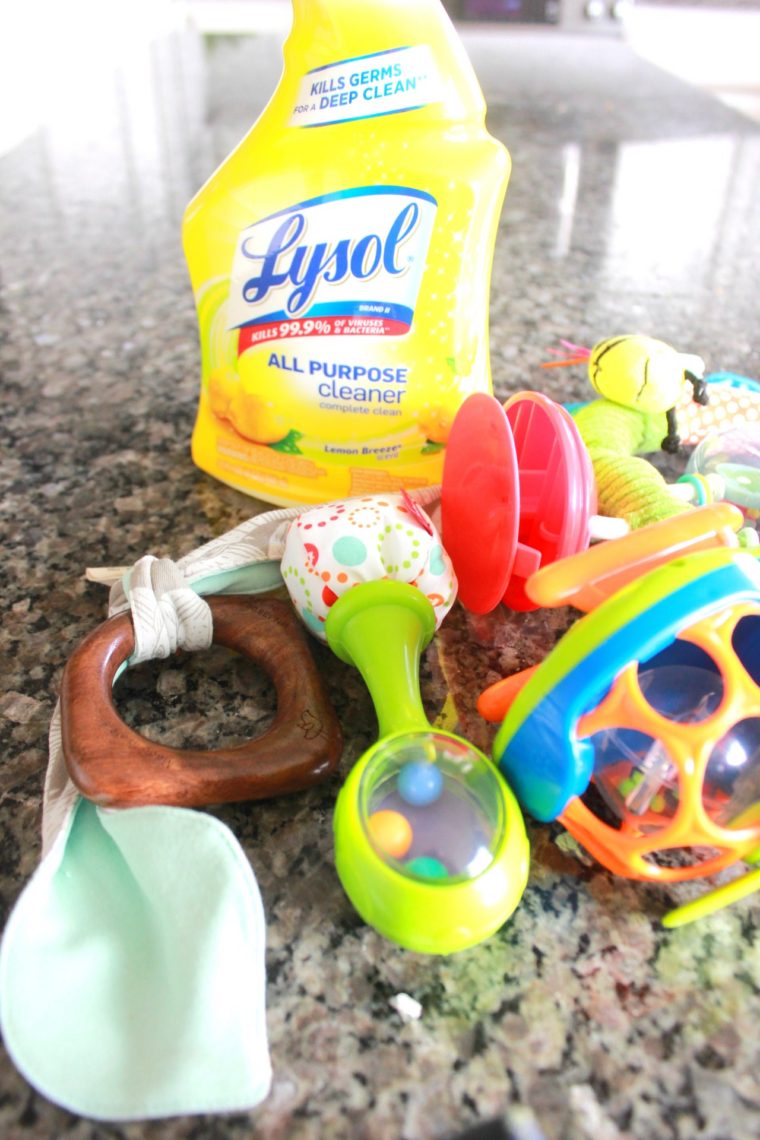 While I am getting all the toys cleaned and ready, Eric is busy painting the nursery. We are feeling a bit behind on being prepared nursery wise. We were not prepared for all the prep work to actually paint. We soon realized after he started to paint that the smell from the paint was really bothering me – so we went to Target and picked up Air Wick PURE Freshmatic Tropical Flowers. I will say that Air Wick really helped the smell of the paint. I have now put Air Wick PURE Freshmatic Tropical Flowers in other places in the house ( including my pantry) because even though I am 22 weeks pregnant with twins I still am getting morning sickness and I find smells can really make it worse.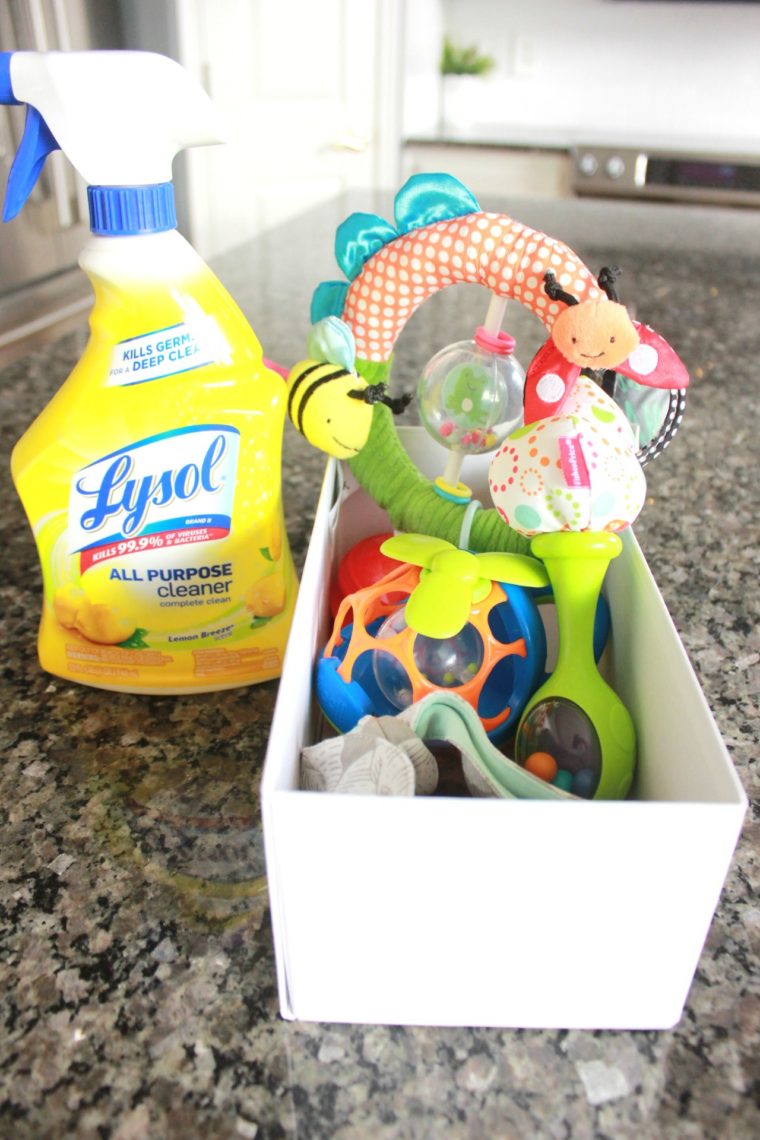 Target has great deals on Lysol, Woolite, Air Wick, and Finish necessities.  Here you will find two Cartweel offers:
In addition to that, there is also a $5 Target gift card offer if you buy two 100oz Woolite detergent.  There is also a buy 3 Lysol items – get 1 free offer as well.  You can stock up on disinfecting wipes or try out their wide angle disinfecting spray. While you're there be sure to check out the Air Wick Freshmatic, that I mentioned, as well as Finish dishwashing products.  Find all these offers here! All of these products will make great additions to your spring cleaning supplies!  What would you use the $5 Target gift card on?
These are essential spring cleaning products – especially when you are getting ready for little ones.