31 Weeks Pregnant With Twins Update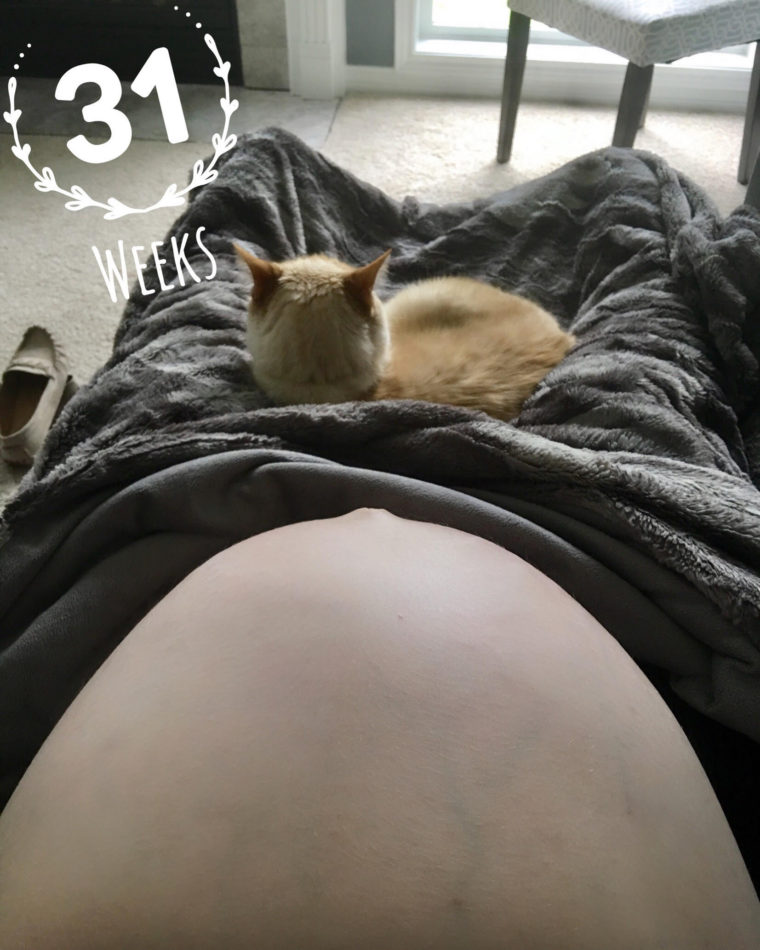 I know I just posted week 30 update a couple days ago — I am actually behind on the updates ( I am at week 33 at this point) — things have been crazy. So I am doing a little catch up. Well week 31 is ALL about resting after the twin's baby shower. It is also the start of really having issues. Not big issues it is just getting really hard to get around. I am finding that getting out of bed is a 2 minute grunt show.
I am feeling pretty good overall I went to the OB and my blood pressure is great – 116/68 and still no sugar in my urine. At this point it is still a toss up between a c section and a natural birth. I really want to not have a c section but I will do whatever is best for them.
We did get our stroller – I did some research on Amazon and I like the idea of having a stroller that the twins can be next to each other rather one in the front and back. It is also lightweight and fits well in my car. Eric put it together — it took up 30 minutes to try and figure how to collapse the stroller though. Of course I chose the stroller in grey — I seriously love that color for the twins. If you are trying to figure out how to choose a double stroller  – check out the guide to find strollers for twins.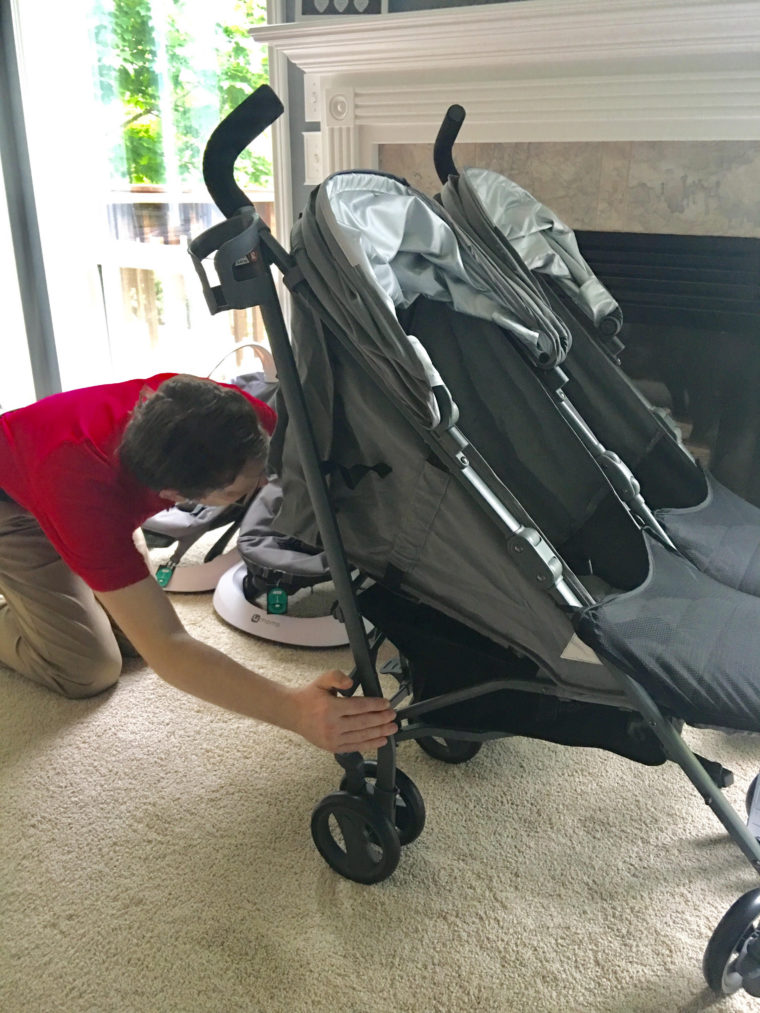 But one bad thing did happen this week. I did something somewhat stupid —- okay…. it was stupid stupid. I was talking to my mom on the phone and I decided I wanted a snack of cottage cheese. Cottage cheese is great but I wanted to add some fat and flavor to the snack so I thought of avocado. I held the half of avocado in my left hand with the seed and I took a knife and tried to stab the seed. Well I misjudged and stabbed my hand. This was 2 weeks ago and it still hurts and my index finger still does not bend without pain. I stabbed my hand about 1 inch under my index finger — the knife went in point first for about 2 cm or so. So I start screaming and my mom freaks out — she totally thought I went into labor. My parents ended up coming over and taking care of my hand – there was SOOOO much blood but I am not going to show those photos. I am not allowed knives for a while 😉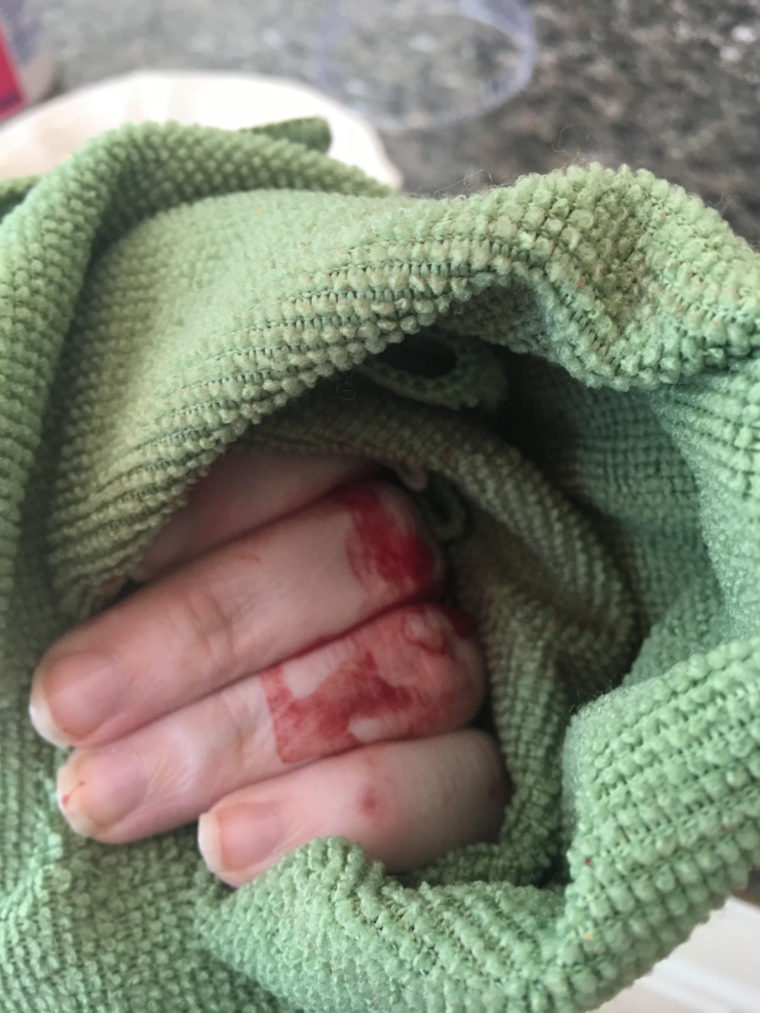 Question Time!
How far along: 31 weeks


Total weight gain: 17 pounds


Maternity clothes: Of course! I am trying to get all the use I can out of them

Stretch marks: There are some small ones – looks almost like a rash?

Bump: It is HEAVY!

Sleep: Sleeping okay – hard to get out of bed to go to the bathroom


Best moment of this week: Subway Sandwich!!!! I treated myself after my knife accident.

Miss anything: Being able to clean the house like I use to


Movement: Both babies

Food cravings: SODA!!!!!!!!! BIG SLURP!

Anything making you queasy or sick: I am good this week

Have you started to show yet: Yep

Genders: Girl and Boy!

Labor signs: Nope

Belly button in or out: out now

Wedding rings on or off: On 🙂 Getting tight but still there

Happy or moody most of the time: I am okay. Counting down the days

Looking forward to: 32 week ultrasound 🙂