Celebrating My Birthday While 32 Weeks Pregnant With Twins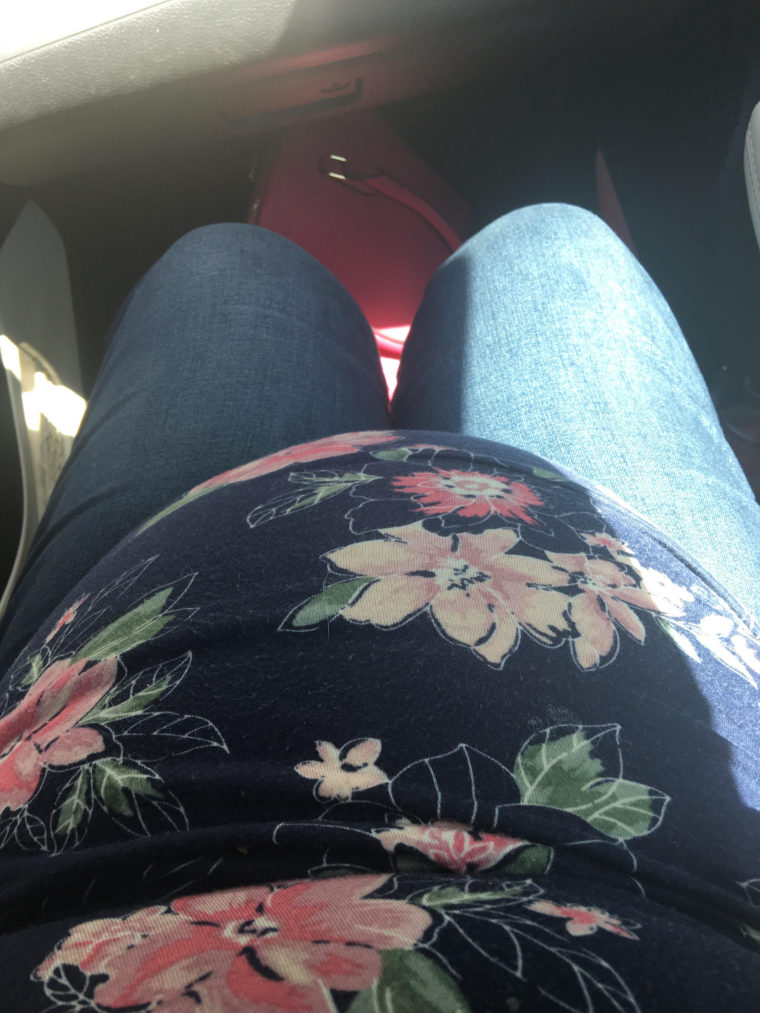 In the last week or so things have changed BIG time – I have really slowed down. I find the walk from the couch to the kitchen will leave me pretty breathless and aching legs. I just had a OB appointment and I am not gaining a ton of weight and I am not swollen – I am just really pregnant. Well my birthday rolled around this week and I had no idea what to do. Ideally I would go to the Oregon Zoo or Tillamook Cheese Factory but I knew I could not walk. So Eric and I came up with an idea – I do not have a name for it — basically we made a list of drive thru and we went to a bunch of them ordering small treats. It was our version of eating around the world at Epcot in Fast Food form. It was a fun day — I have normally been eating extremely well so this was the ultimate cheat day. I tried to get pictures at each stop.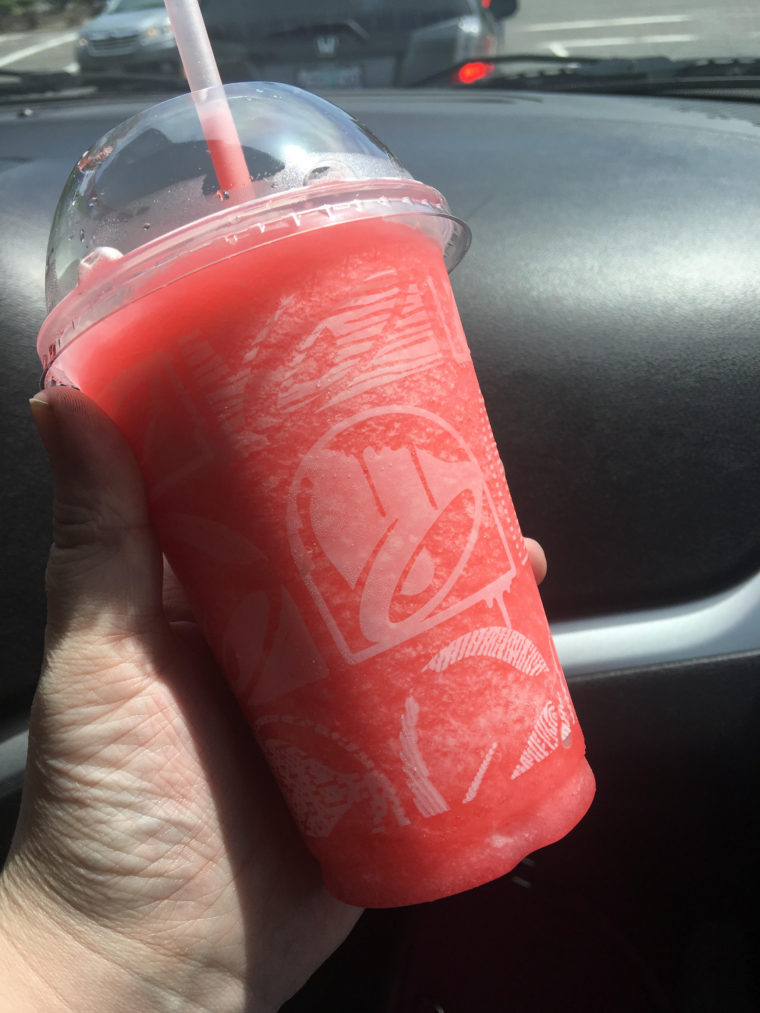 Taco Bell – I got a strawberry freeze – it was pretty good. TONS of sugar which made my Baby B very happy — he wakes up with sugar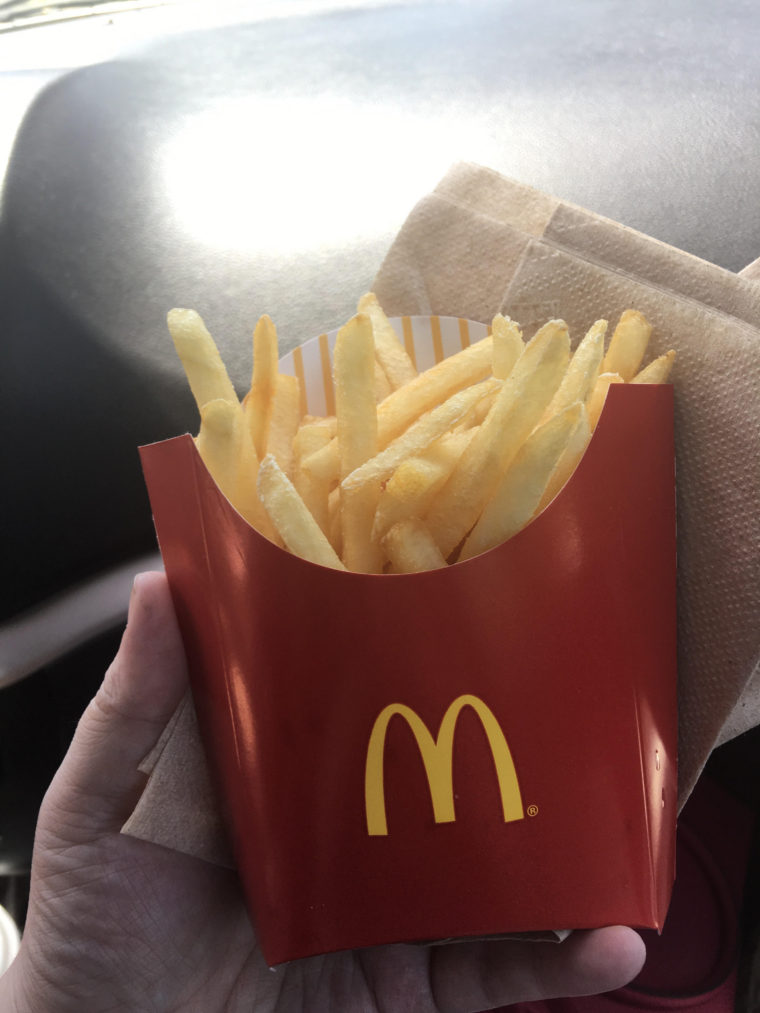 2. McDonalds – I got medium french fries. SOOO good after not having them for so long. They were gone within 5 minutes.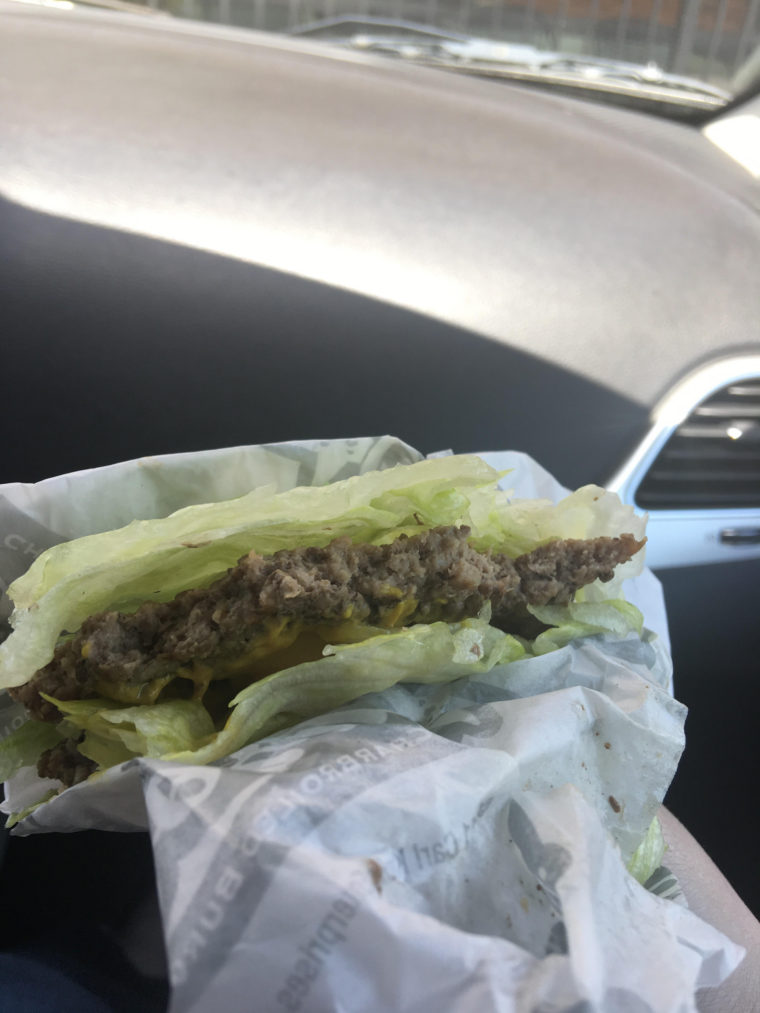 3. Carl's Jr. – Big Burger lettuce wrap. I only had mustard on it. Basically any tomatoes give me HORRIBLE heartburn now 🙁 This burger was just okay – not one of my favorites.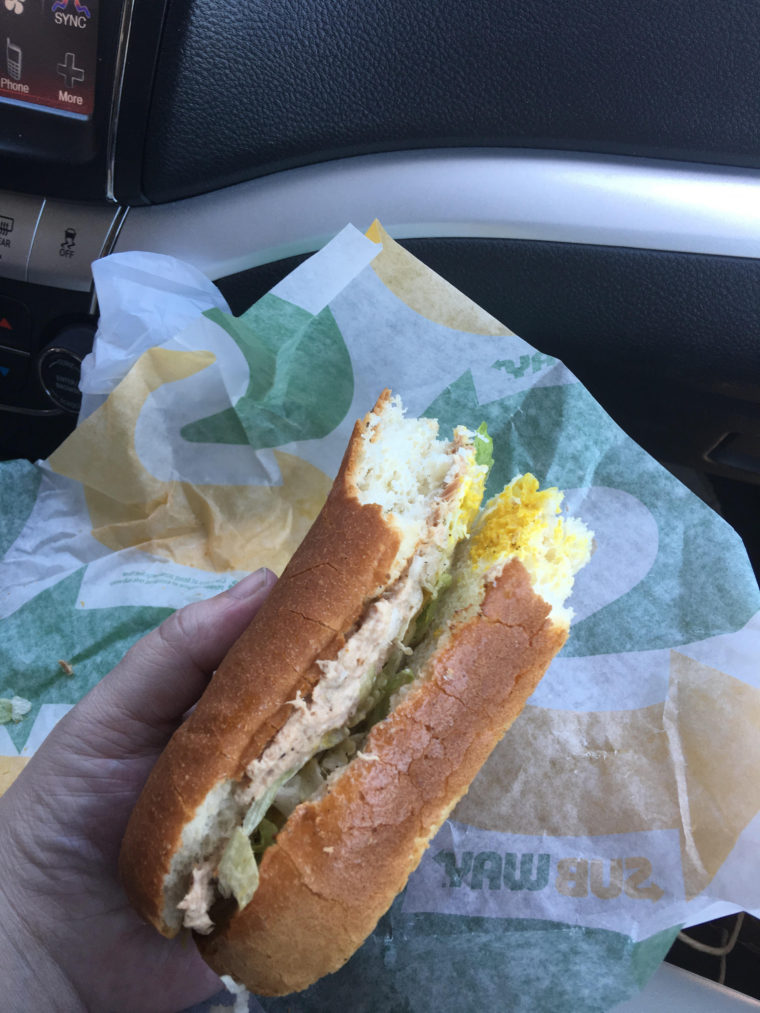 4. Subway – I have been wanting a Tuna Subway FOREVER and I finally got one. BUT I have to say I thought the sandwich was lacking in tuna. It was just okay – when I have it again after the twins are born I am going all out with tomatoes and jalapenos and ALL that good stuff.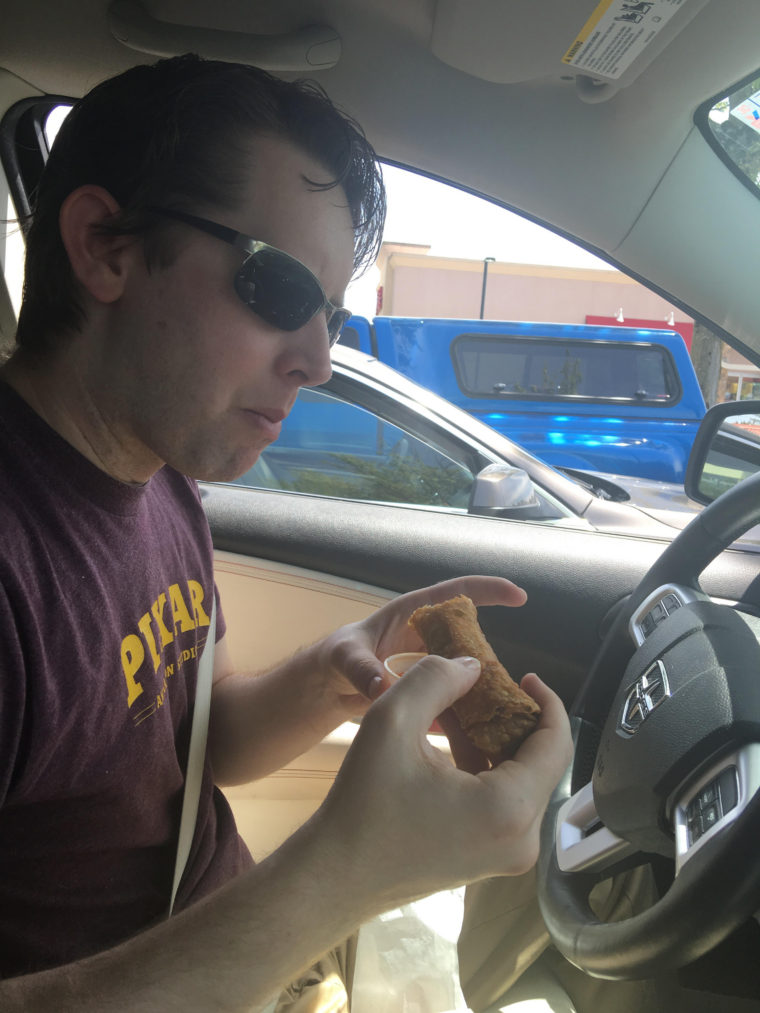 5. Panda Express – We have a Panda Express drive thru! Here is Eric having an egg roll – I ended up having a small item of rice. ( shhhhh he has NO idea I took this photo).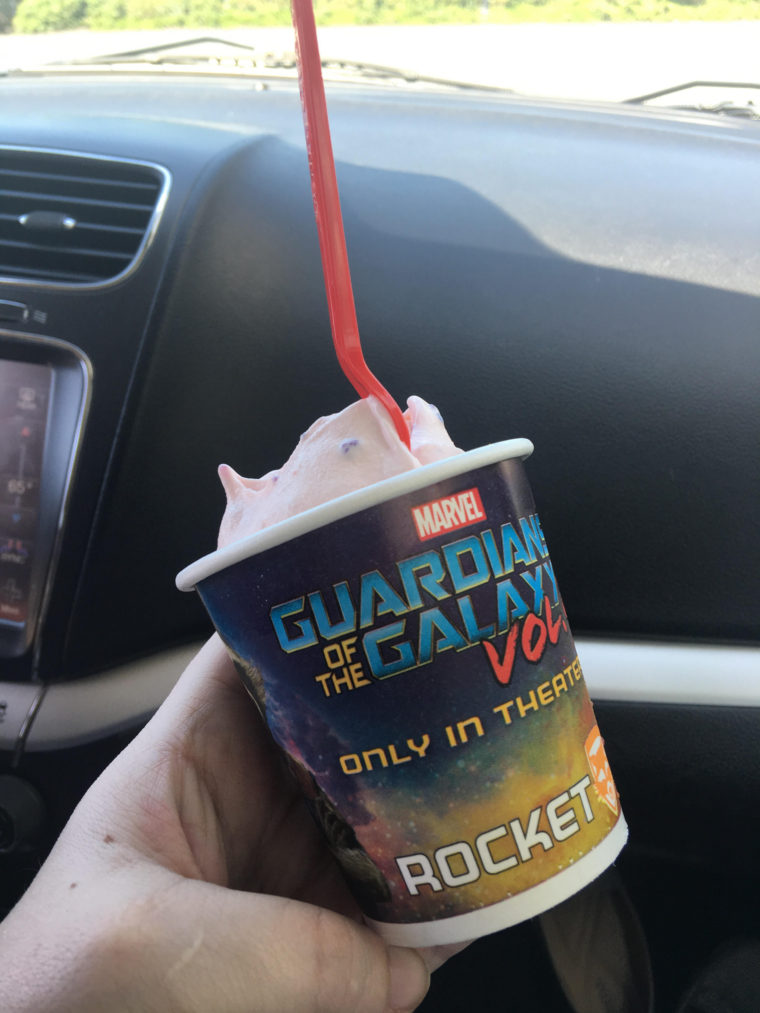 6. Dairy Queen – I got a mini blizzard 🙂 It was cotton candy – it was a little too sweet but still yummy.
AND that was my birthday – no walking for Sara involved and we paid out about $25 for the day