Having To Leave My Son At The Hospital After Birth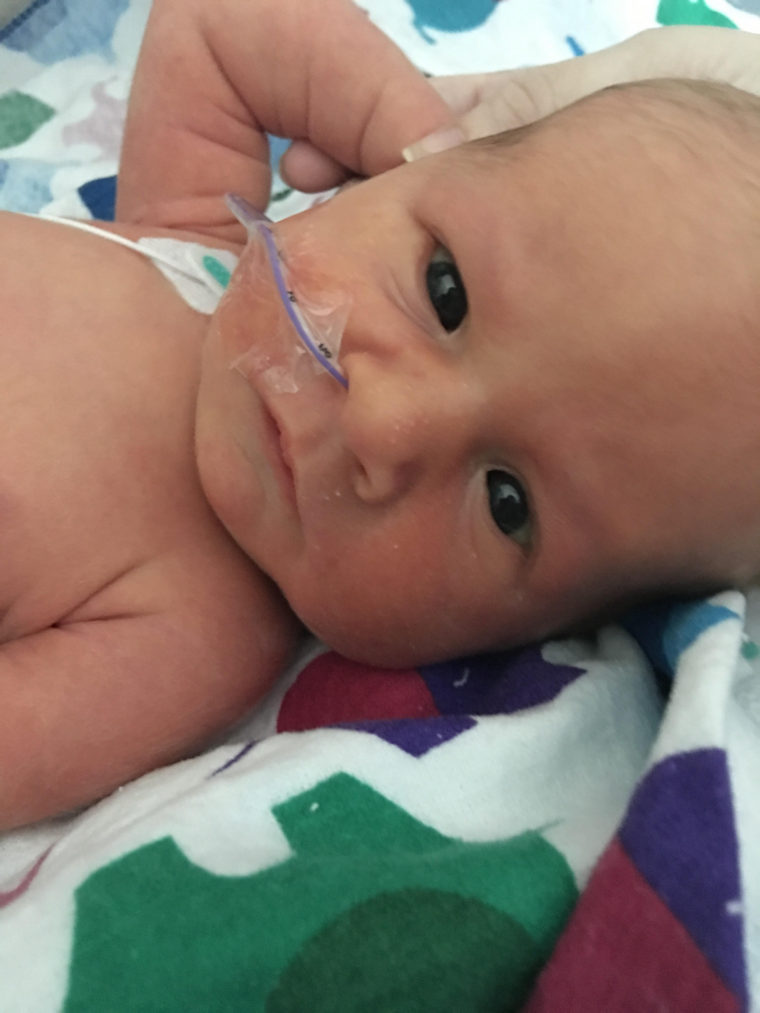 This photo always breaks my heart into a million pieces. This is my little Lawson during his stay at the NICU – right after birth ( the twins were born a month early) he had trouble eating to the point where he could not regulate his temperature or oxygen levels. Can you believe only a few days before he looked so chubby ( he is the one on the left).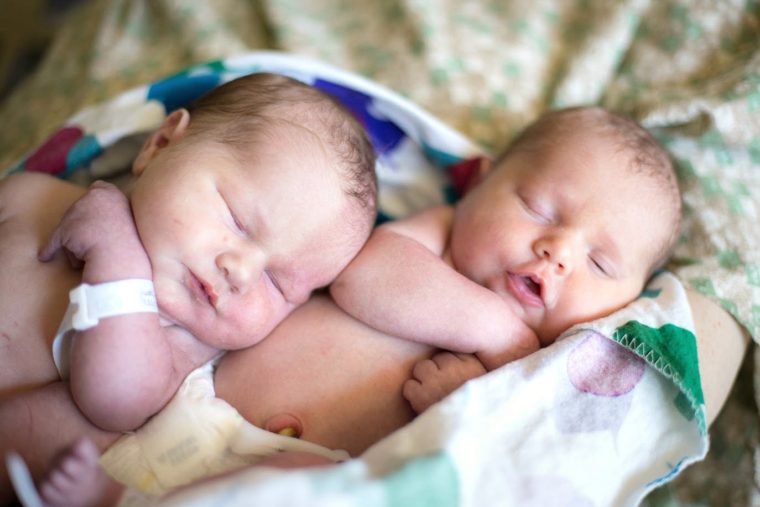 It was a very long 9 days – poor Eric really left his side. They were in the hospital for a week after I went home with Gwendolyn. Eric spent every night but 2 in the hospital during his parental leave.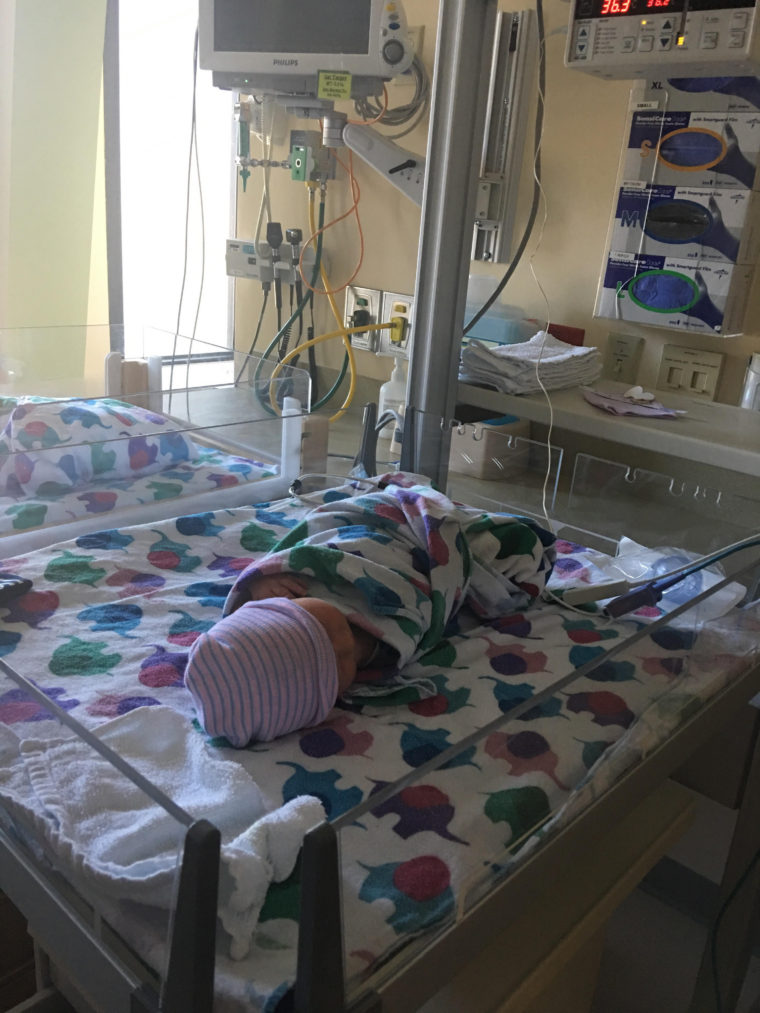 Feedings were every 3 hours – Eric would miss one or two feeding to spend time with us at home or he would pick me up and we would spend the day as a family.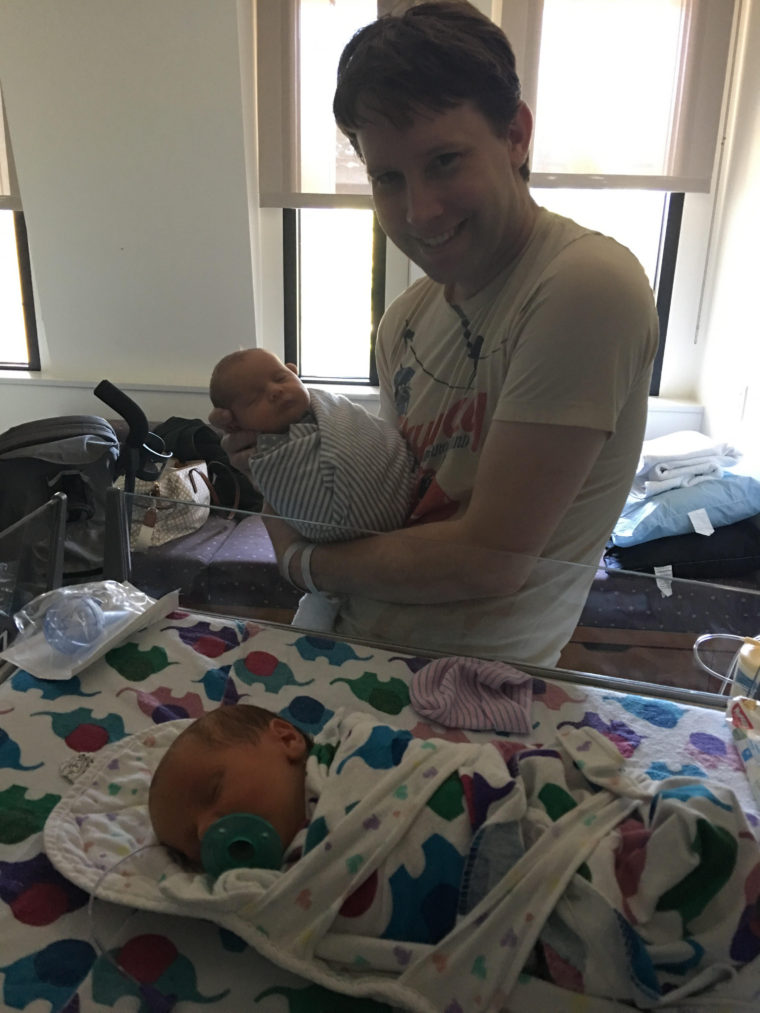 I think the hardest thing to see was him ripping out his feeding tube and crying. Then the nurse having to put in another one — so much crying. I am just happy he is home with me — and I am happy to say is eating "almost" as well as his "piglet" sister. The best advice I have for someone that has to have a similar experience of having to leave their child at the hospital is that it will get better. Lawson has been home a month and the NICU is a far off memory 🙂 Here is Lawson from last week.