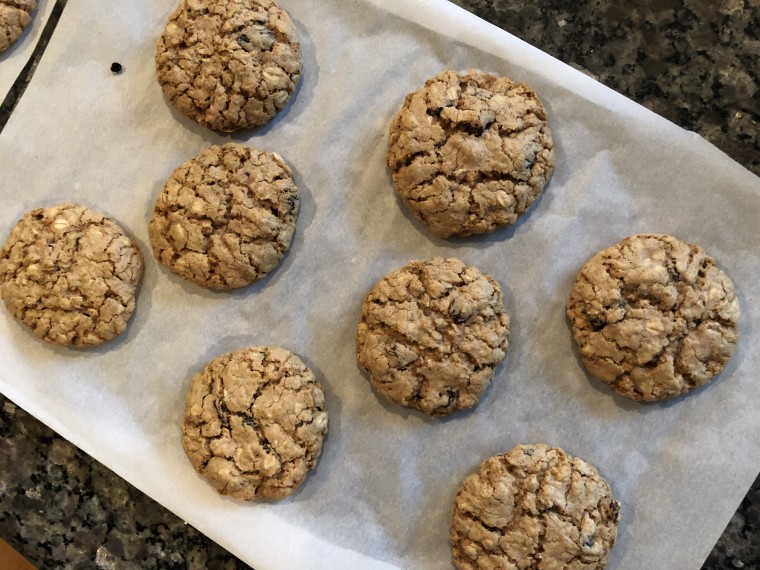 Now that I am in full on Christmas mode I'm transforming my house into a warm and cheerful holiday home.  Part of that transformation obviously includes tons of baking which I intend to do with the help of my partner Bob's Red Mill, who wanted to sponsor a delicious seasonal recipe I'm cooking up for eye rolling, jaw dropping oatmeal raisin cookies.  This is the season of giving, so I'm not making these for me, but as a thank you to my dad because he loves cookies and he is always so much help in the kitchen.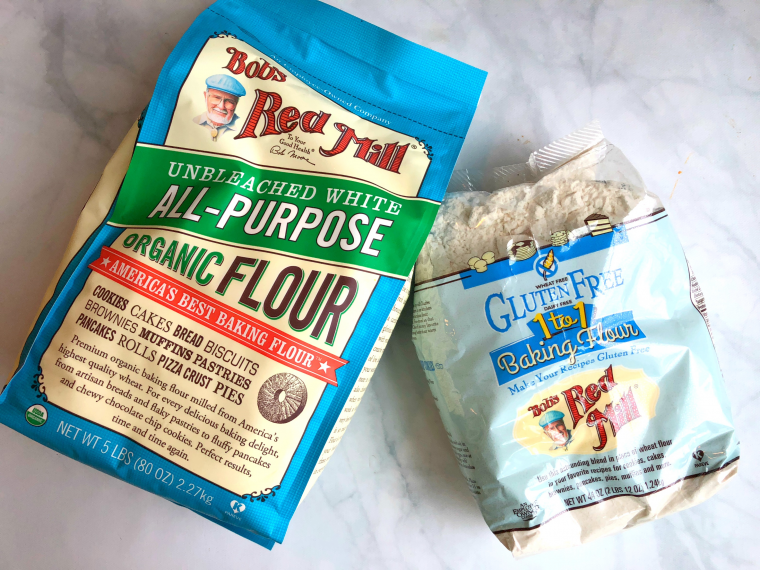 The reason I am a fan of Bob's Red Mill goes way back to when I first discovered I was gluten intolerant almost ten years ago.  It was a pretty unknown thing and very difficult to find good food products made for those allergic to gluten.  I did a lot of chopping in health food stores and stores modeled after Farmers markets and that was when I became aware of the Bob's Red Mill brand.  They are not exclusively gluten free, but they make every kind of flour you could want with the highest quality.  You can even buy it online here.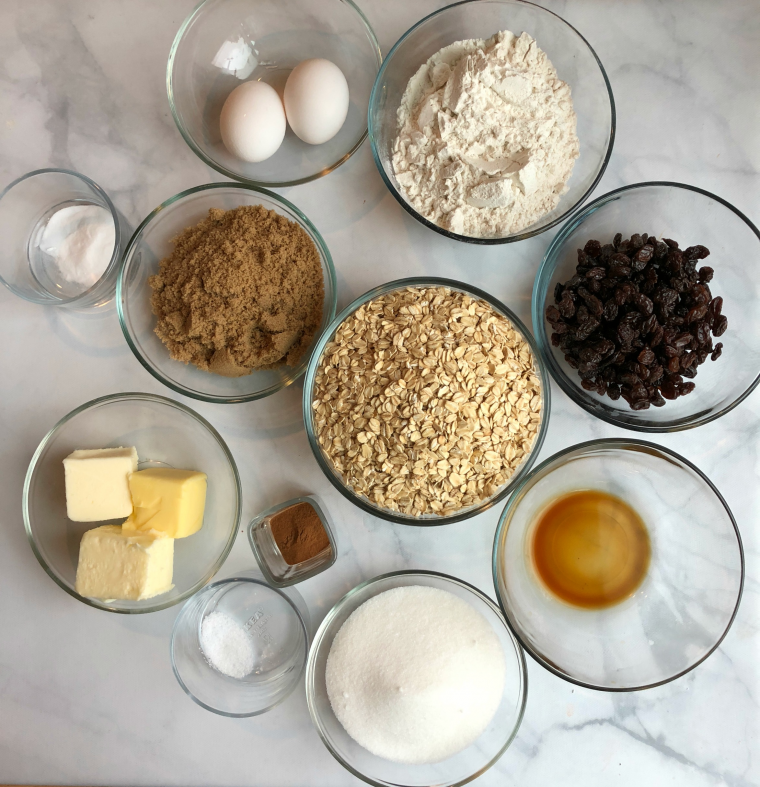 MADE WITH LOVE, BAKED WITH BOB'S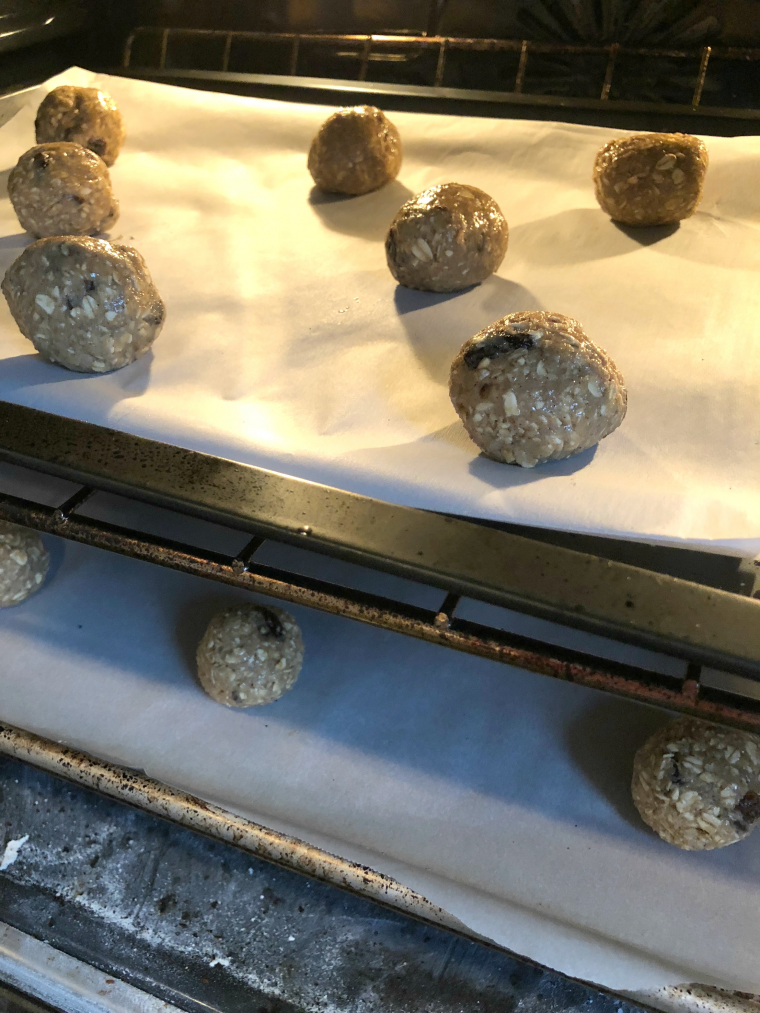 When I bake with Bob's Red Mill, my recipes truly shine. I'm so thrilled that I now live so close to the Bob's Red Mill facility. When I'm baking for someone special I like to use flour from Bob's Red Mill and Ann Clark Cookie Cutters because it makes the gift more special. Baking for others is fun and psychologically rewarding, not just for me, but for everybody. Scientists have found that it actually promotes well-being and benefits for the baker. You can read it for yourself here.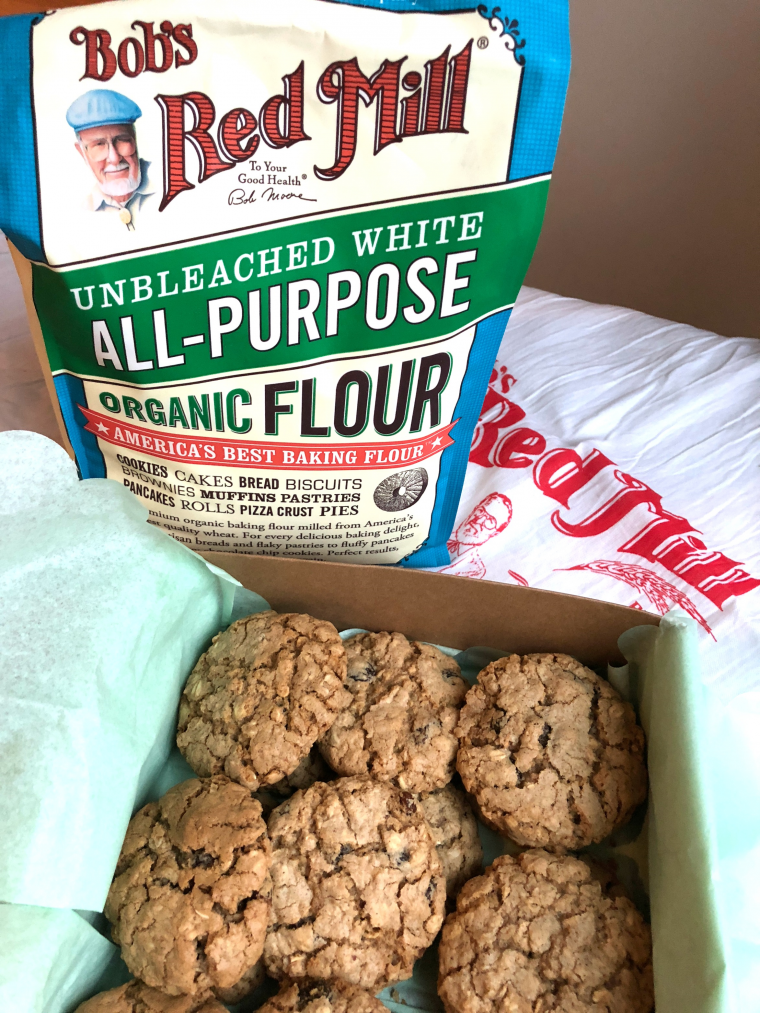 Bob's Red Mill is a true believer in little acts of kindness that make the world a better place to live in.  There's no better time than now and no better way than spreading cheer and love and thankfulness in a way that also benefits you, the giver.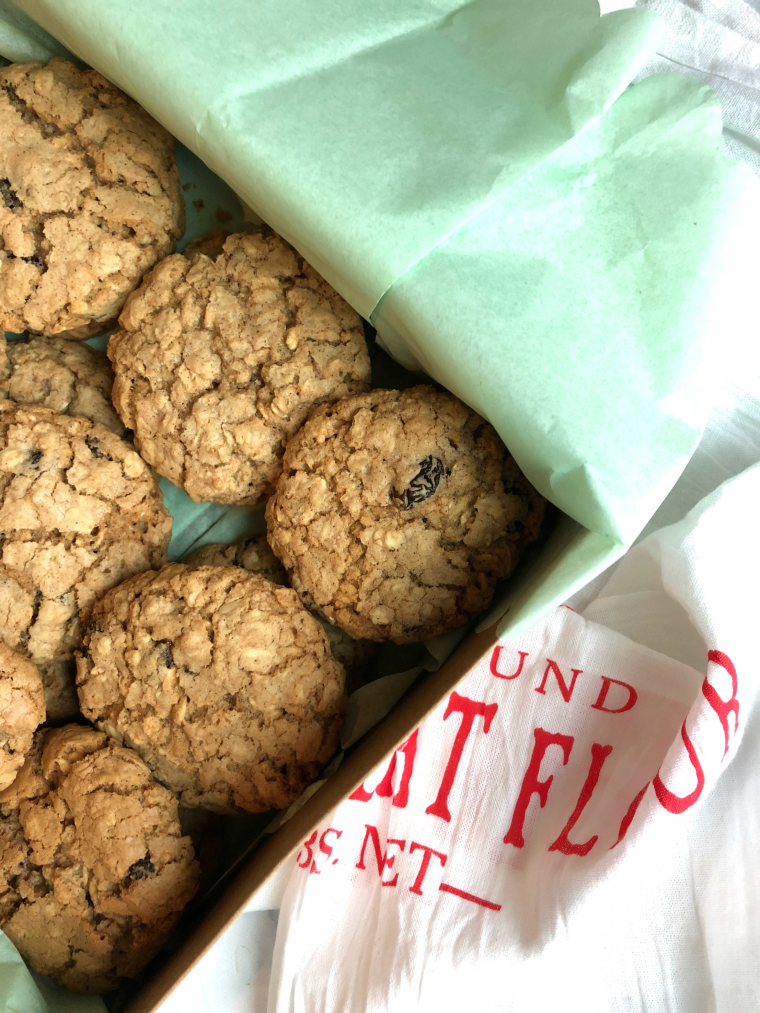 My recipe is very simple and delicious– Oatmeal raisin cookies with warm holiday spices that are sure to transport your lucky recipient to this most wonderful time of the year.  This is great for ANYONE who loves cookies.  If you need to use gluten free flour, Bob's Gluten Free 1-to-1 Baking Flour can be substituted with superb results.
Oatmeal Raisin Cookies
Ingredients
INGREDIENTS
¾ cup butter
¾ cup sugar
¾ cup light brown sugar
2 eggs
1 tsp. vanilla extract
1 ¼ cups Bob's Red Mill Unbleached White All-Purpose Organic Flour
1 tsp. baking soda
¾ tsp. Ground cinnamon
½ tsp. Salt
2 ¾ cups rolled oats
1 cup raisins
Instructions
Preheat oven to 375°F
In a large bowl mix softened butter, sugar, and packed brown sugar until smooth. Add vanilla and beat in eggs until the mixture is fluffy.
Mix flour, baking soda, cinnamon and salt. Add to the butter mixture gradually while beating. Stir in oats and raisins.
Dab spoonfuls of the batter onto ungreased cookie sheets. And bake 8-10 minutes or until golden brown. Remove from oven and let cool for a few minutes. Transfer cookies and allow to cool completely.
This is a sponsored post written by me on behalf of Bob's Red Mill.