7Up Cupcakes with Girly 7Up Cocktail
This shop has been compensated by Collective Bias, Inc. and its advertiser. All opinions are mine alone. This content is intended for readers who are 21 and over." "Must be 21 or older to consume alcohol, please drink responsibly. #JustAdd7UP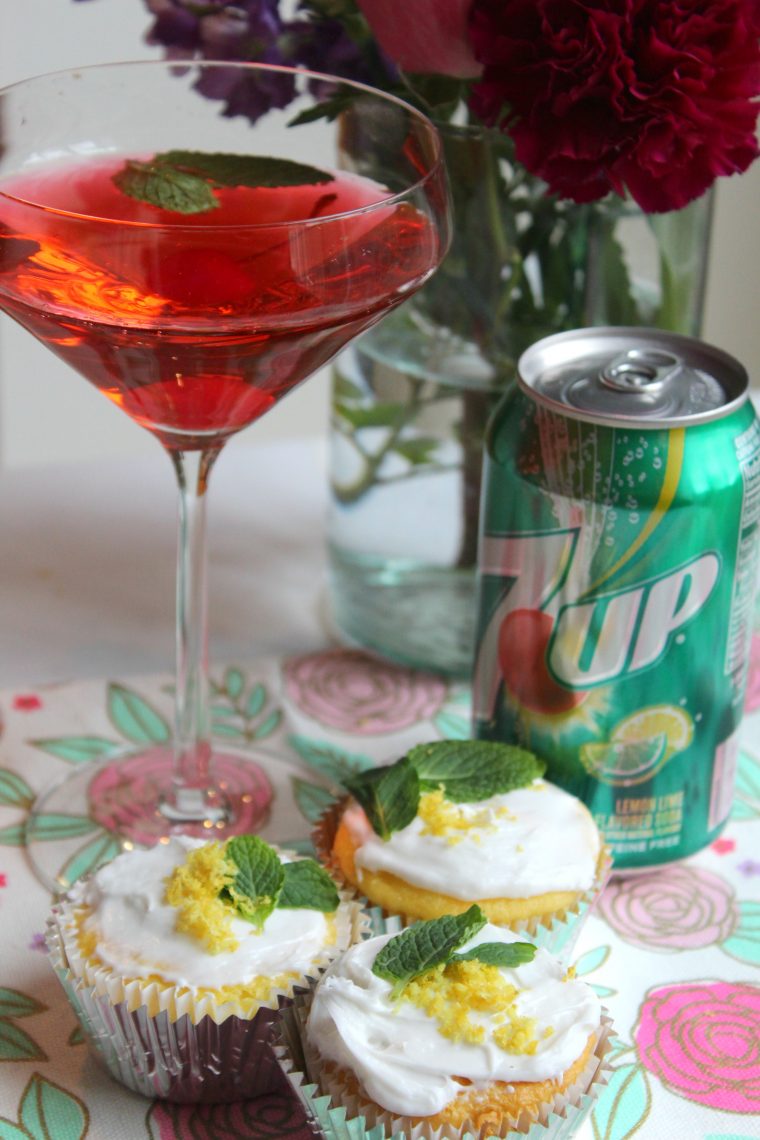 Party time is just around the corner.  It seem there is always a new occasion to celebrate. Who you celebrate with changes from event to event, though when I have company, it is usually my girlfriends.  How you celebrate? Well that's a lot more obvious. Even the most impromptu party can be punched up by just adding 7UP® at Walmart. Add a perfectly bubbly ingredient to your festive mixer to put some kick in your sweets and cocktails.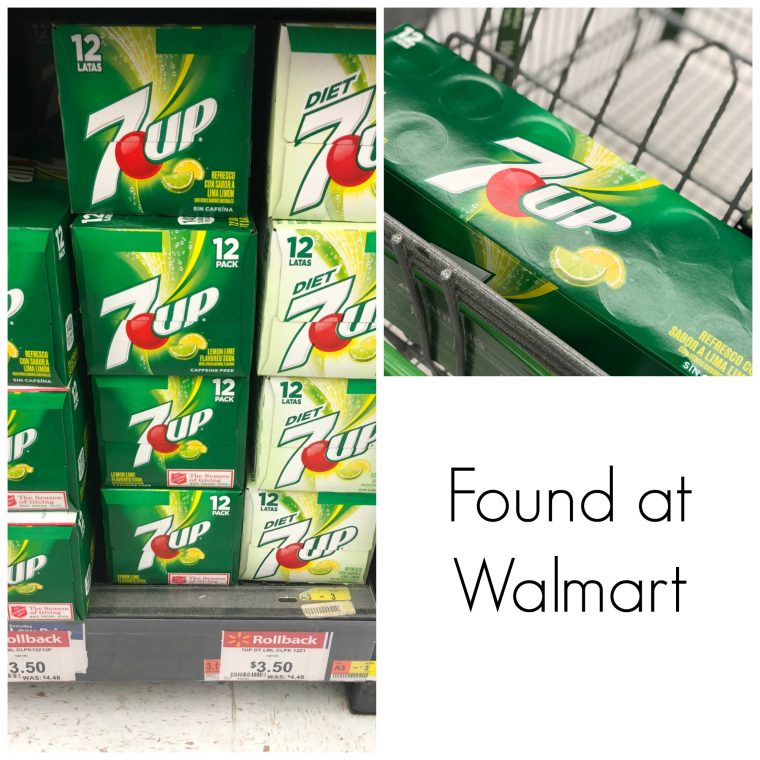 Now, I've done my share of baking with 7UP and it's the best mixer for a nice fruity cocktail but I played matchmaker and put together a beautiful pair. You can use 7UP in all kinds of ways. I think it's the most versatile beverage, especially for parties. You can add it to cakes, cookies, punch, and just about any other recipe that calls for liquid anything. My special couple are a delightfully bright and cheery cupcake and a well balanced sweet and minty vodka drink.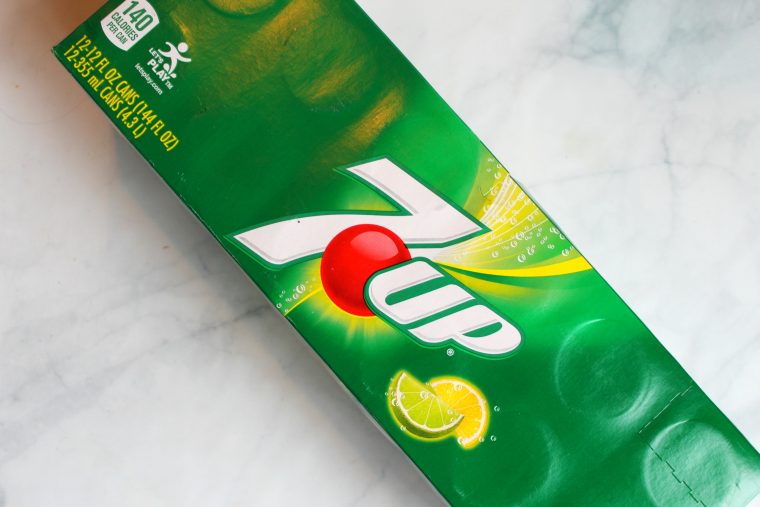 When my girlfriends come around we always love to enjoy a cocktail and I love mixing different kinds of drinks, especially fizzy ones made with 7UP. Whatever you have planned for the rest of the night this pairing will thrill and delight your company.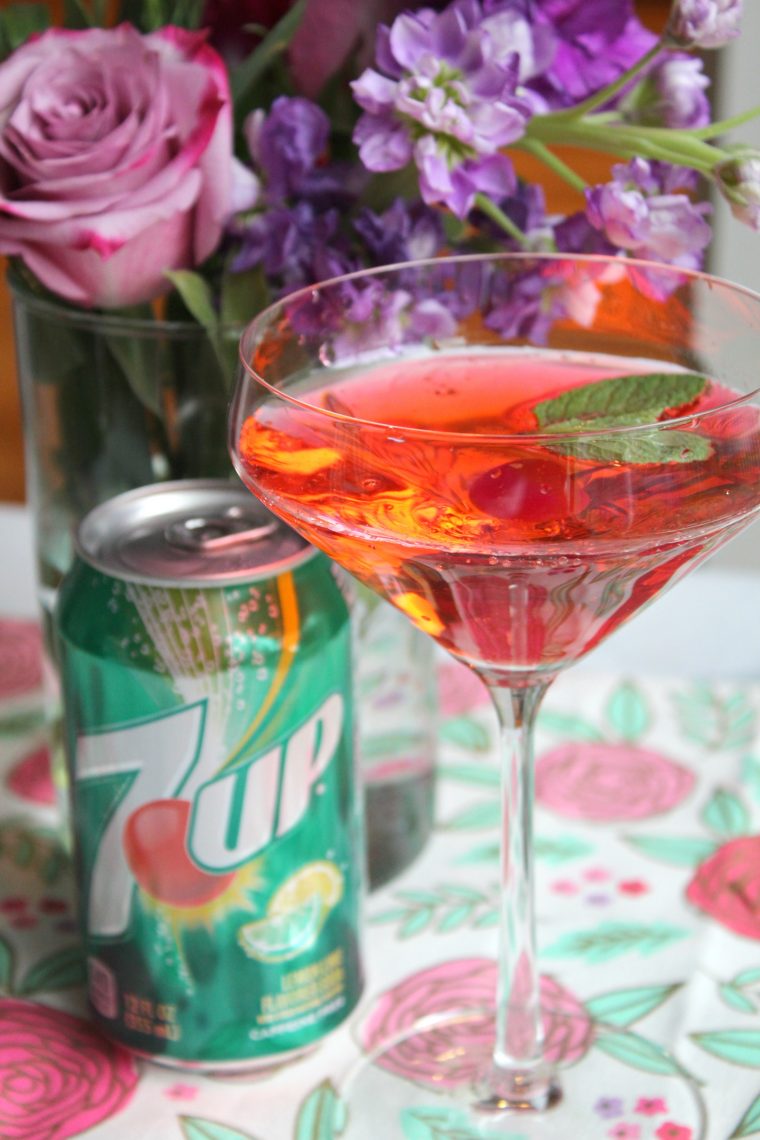 Girly 7 Up Cocktail
Ingredients
1 shot of vodka
½ can of 7UP
½ shot grenedine
Add 1 cherry and fresh mint
Instructions
Mix together all the ingredients
Enjoy!
Whether you are binge-watching your favorite series or sitting down to a special dinner, cocktails and cupcakes made with 7UP will not just look the part. They are the perfect pair. What girl doesn't love cupcakes and a fruity bubbly cocktail? Make the recipes below to make your girls night a success. Visit this page for more 7UP recipe inspiration.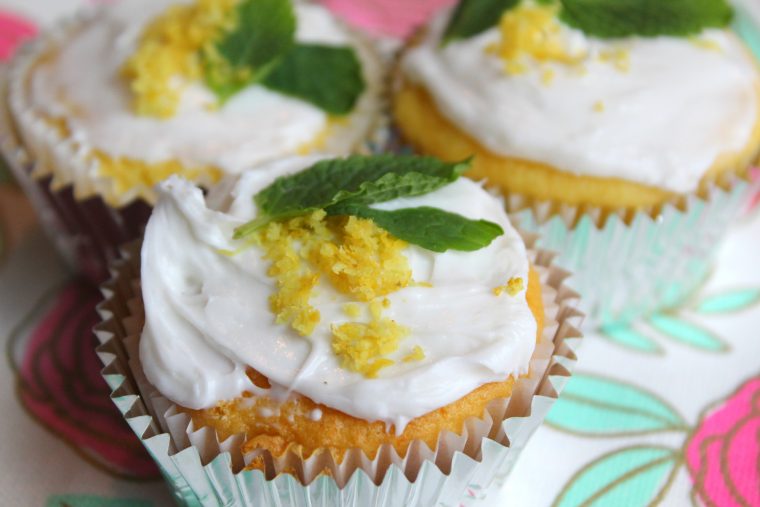 7UP cupcakes
Ingredients
1 Box of Lemon Cake Mix
12 oz of 7 Up
Mint Leaves
White Frosting
Lemon Zest
Instructions
Preheat oven to 375.
Mix 1 box of lemon cake mix with 12 oz of 7UP.
Pour into liners in a cupcake pan.
Bake for 20 minutes.
That's it!
To top it, just add white frosting with a sprinkle of lemon zest and fresh mint.