Craziness At Build A Bear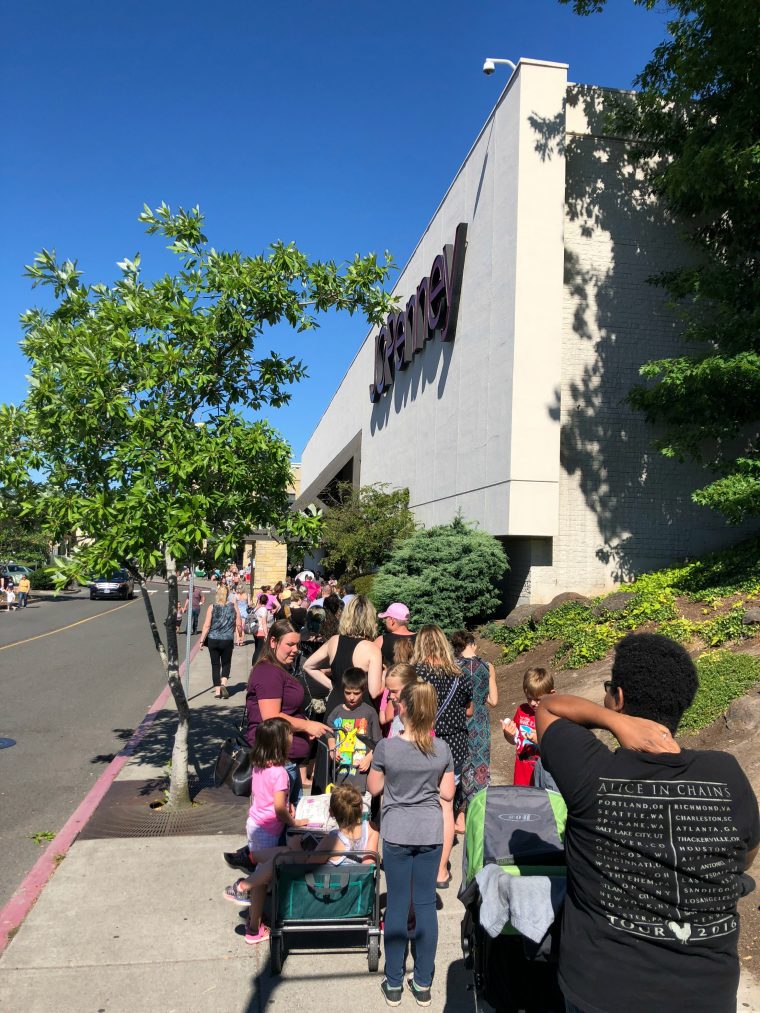 As many of you know Build-A-Bear at a promotion a couple days ago where you could pay your age for any of their bears ( they can get pretty pricey). Lawson was in Los Angeles at a modeling gig but Gwendolyn was home with me and I thought it would be a fun outing. I told my parents about it and we decided to make a day of it and go to the mall, make a bear with Gwendolyn ( and pay $1), look at clearance at Baby Gap, and have a little lunch.
Simple enough we head to the mall and got there about 15 minutes before opening. YOU GUYS – this line was LONG! The photo above is my spot. After about a minute my mom had the idea of my dad and I taking Gwendolyn to Baby Gap and shop while she waited in line. We headed to the mall to find this sign.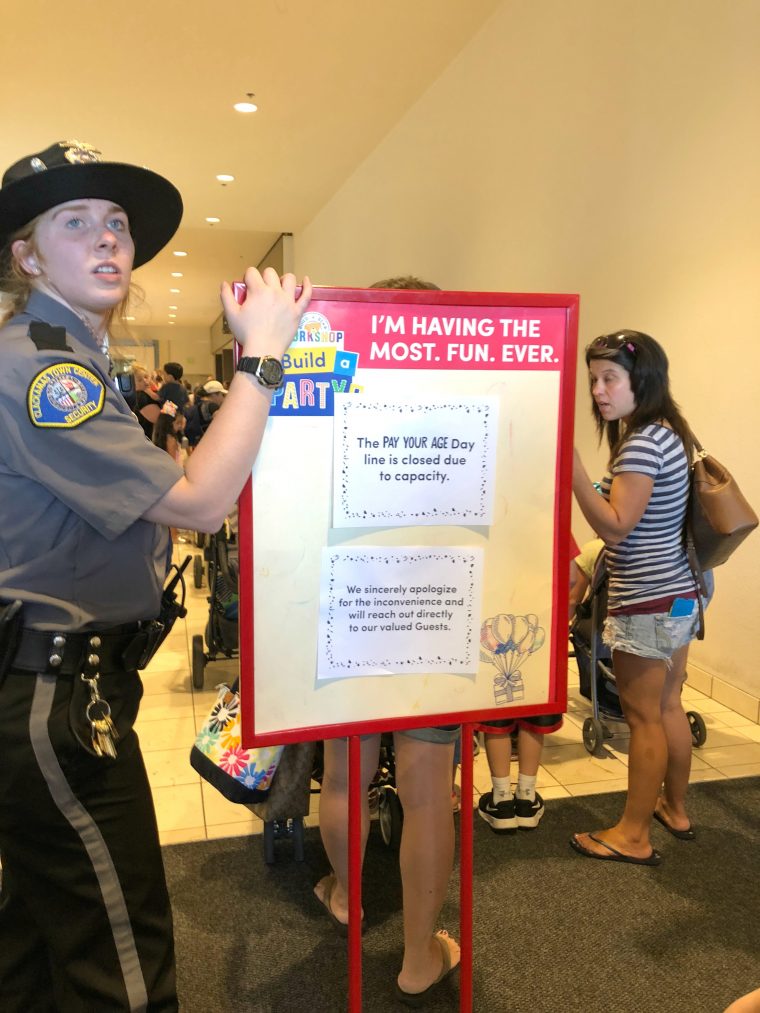 I quickly called my mom and she got out of line. Luckily a Build-A-Bear worker was handing out coupons like CRAZY right next to the sign and gave me two. So we waited for only about 5 minutes which I feel pretty lucky about since I heard people waiting hours. We found great clearance at Baby Gap and Gwendolyn had her first pizza ( she liked the cheese not the sauce) 😉
Did you try taking your kids to the event? How did it go for you ? Do you think Build-A-Bear handled it well