Penne with Chicken and Tender Asparagus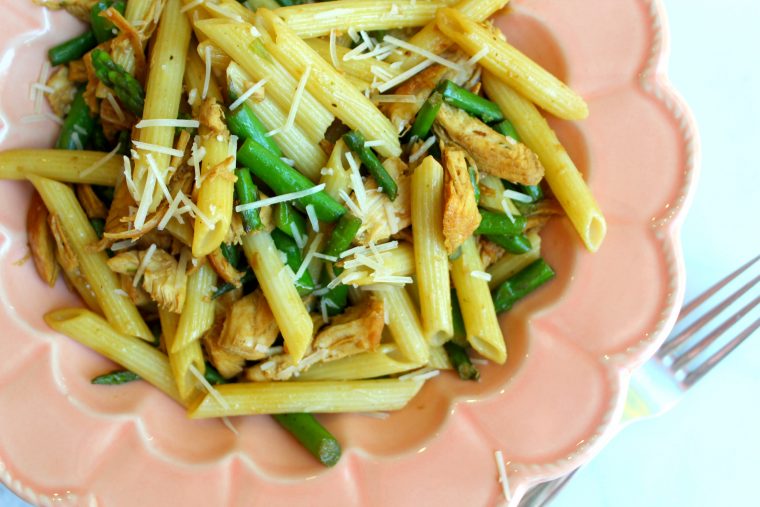 Having kids really makes us think about healthy living.  We want what's best for them and so we give them the very best food.  I used to painstakingly make fresh organic puree at home for them, but now it's time to move away from the soft foods and start serving up what Eric and I eat.  That means we need to take as much care with our diets as we do with theirs. So, I made an awesome penne recipe that's delicious, satisfying and shareable with our favorite little people.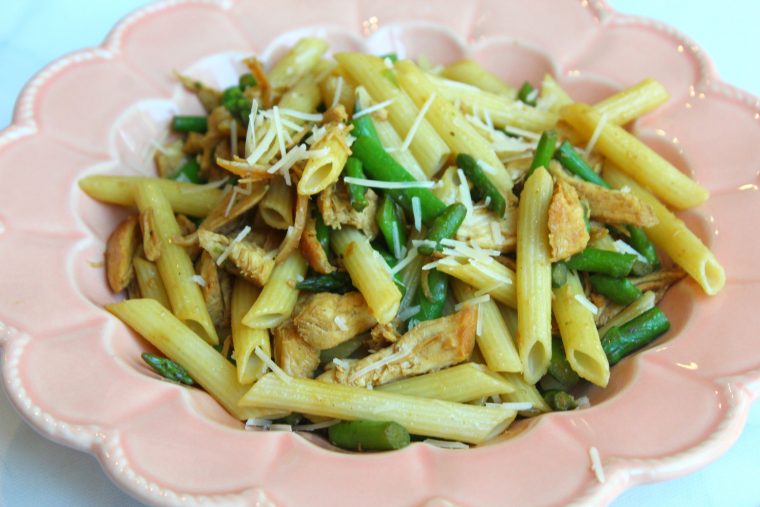 We try to be as good as possible with what we eat, but unfortunately that isn't always the case.  We have our proud moments and not so proud moments. When Eric went to LA with Lawson he stopped at a drive-thru and ordered 5 chili dogs.  That's something he always used to do and I guess he was feeling nostalgic, but now he found he couldn't choke them all down. He says he's not doing that again.  Is that a win? He had no trouble grabbing seconds of this refreshing and hearty pasta dish I made with chicken and asparagus. So, that's good!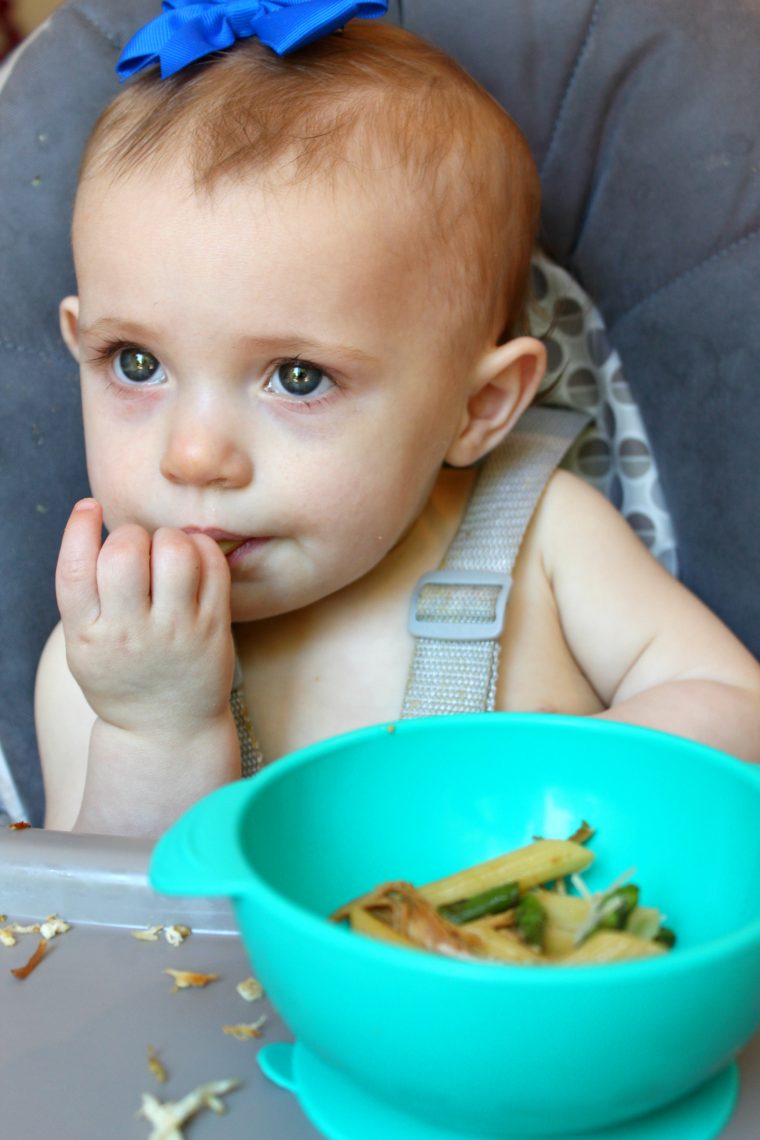 Penne with Chicken and Tender Asparagus
Ingredients
16 oz (1 package) dry penne pasta
olive oil
1 boneless, skinless, half chicken breast halved and cubed
1 bunch asparagus spears in 1" pieces cut on diagonal
½ cup low sodium chicken broth
1 clove garlic sliced thin
¼ cup parmesan cheese
salt
pepper
garlic powder
Instructions
Lightly salt a large pot of water and bring to a boil.  Add pasta and stir occasionally for about 8 minutes until al dente.  Drain pasta in colander to drain and set aside.
Put a large skillet on medium heat and add 3 tbsp olive oil.  Stir in chicken and add garlic powder, salt, and pepper to taste.  Cook 5 minutes until chicken is cooked through. place chicken on paper towels.
Add broth to the skillet and stir in asparagus, garlic and more garlic salt, salt and pepper cover for 10 minutes until asparagus becomes tender.  Add chicken and stir.
Return pasta to pot and stir in chicken and asparagus mixture.  Let sit for a few minutes, lightly drizzle with olive oil and stir again.  Add Parmesan cheese and don't forget to say "when."