Burt's Bees Toothpaste for Kids: Fruit Fusion Flavor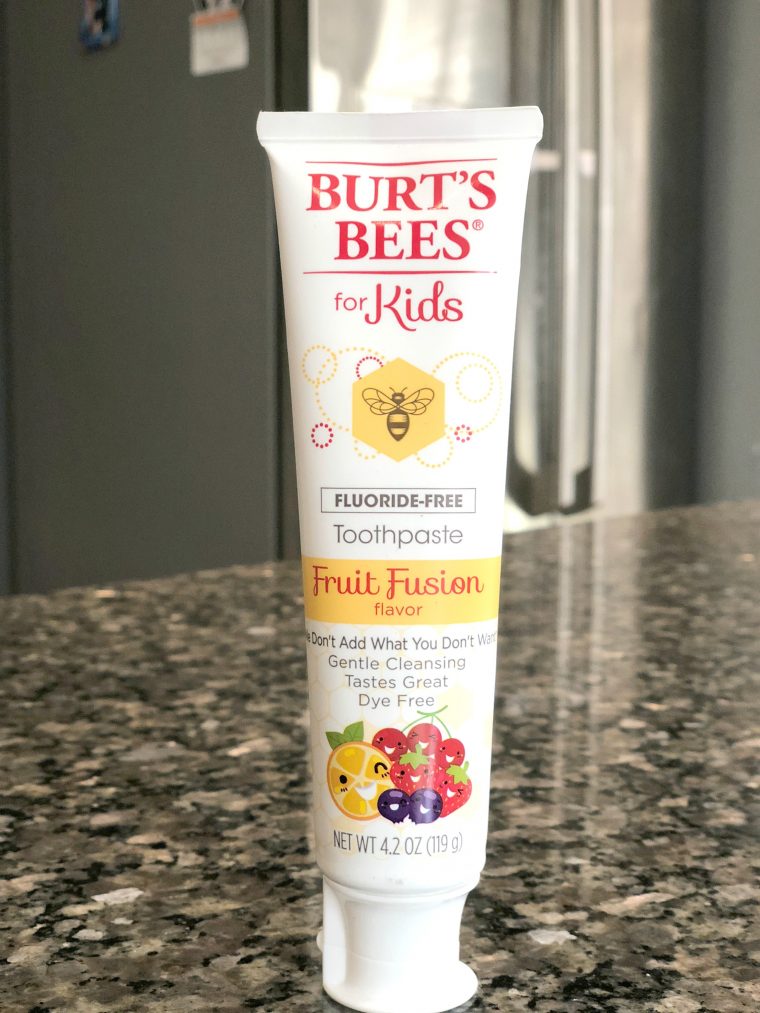 I love my children's amazing smiles.  Lawson likes to show off his teeth more, but Gwendolyn has a pretty smile, too. Their teeth tend to come in large clumps all at once and not in the expected order.  Currently, Gwendolyn is working on her molars and she is not very thrilled about that. Eric and I have been working with both of the twins on beginners oral hygiene steps to instill good tooth brushing habits as they get older.  As adults who prefer more natural products we can trust, we've been using the all new Burt's Bees Toothpaste (we love the Enamel Care formula).These toothpastes have no artificial flavors, sweeteners or preservatives and no blue, red or yellow dyes – yuck!  I can't wait until the twins turn 2 YO and can start using the Burt's Bees for Kids formulas too. I know they'll love the Fruity flavor!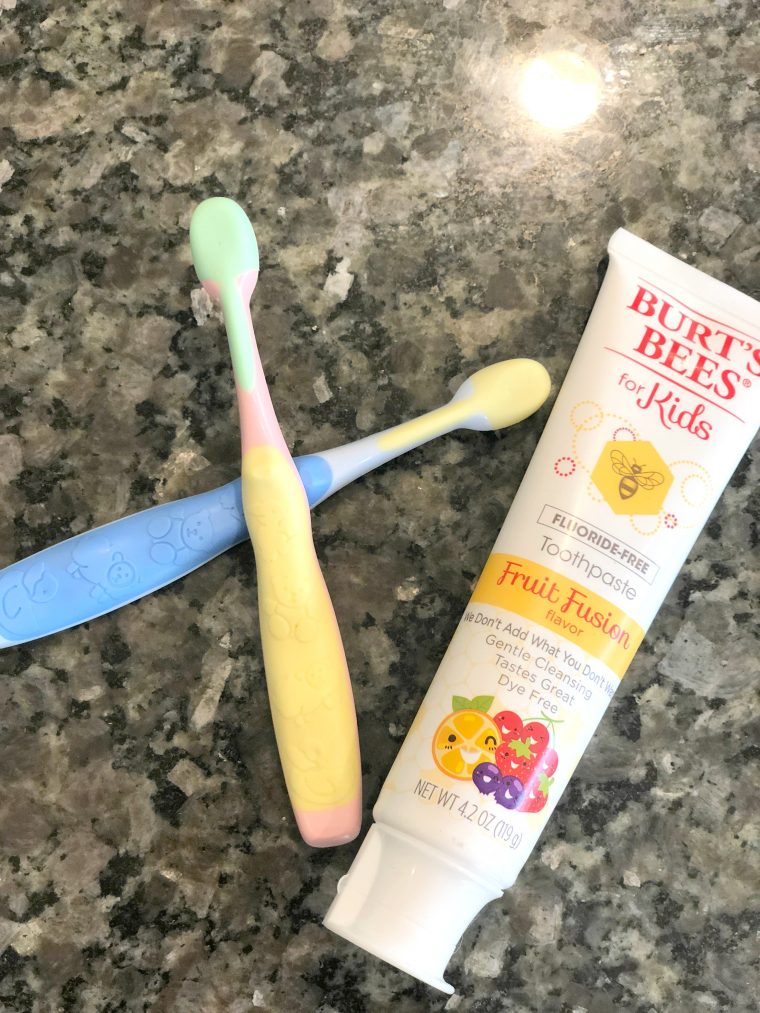 Building Good Habits
Right now, we're practicing how to use a toothbrush and at first, they didn't really get it. But recently, they have gotten more into the aspect of brushing, which has been fun and encouraging to see. They are also good about giving me access to their teeth and gums, so I'm sure when they take on real teeth brushing and start using their very own tubes of Burt's Bees for Kids paste, it'll be a smooth transition.

The all New Burt's Bees Toothpaste line is available for purchase now at your local CVS Pharmacy. Be sure to check it out ASAP!