Sweet Tomatoes Now Has Nutrition Focused Icons
One of my favorite restaurants, Sweet Tomatoes, reached out to me in the spirit of National Nutrition Month. They invited me to experience some of their new changes that make eating healthy even easier.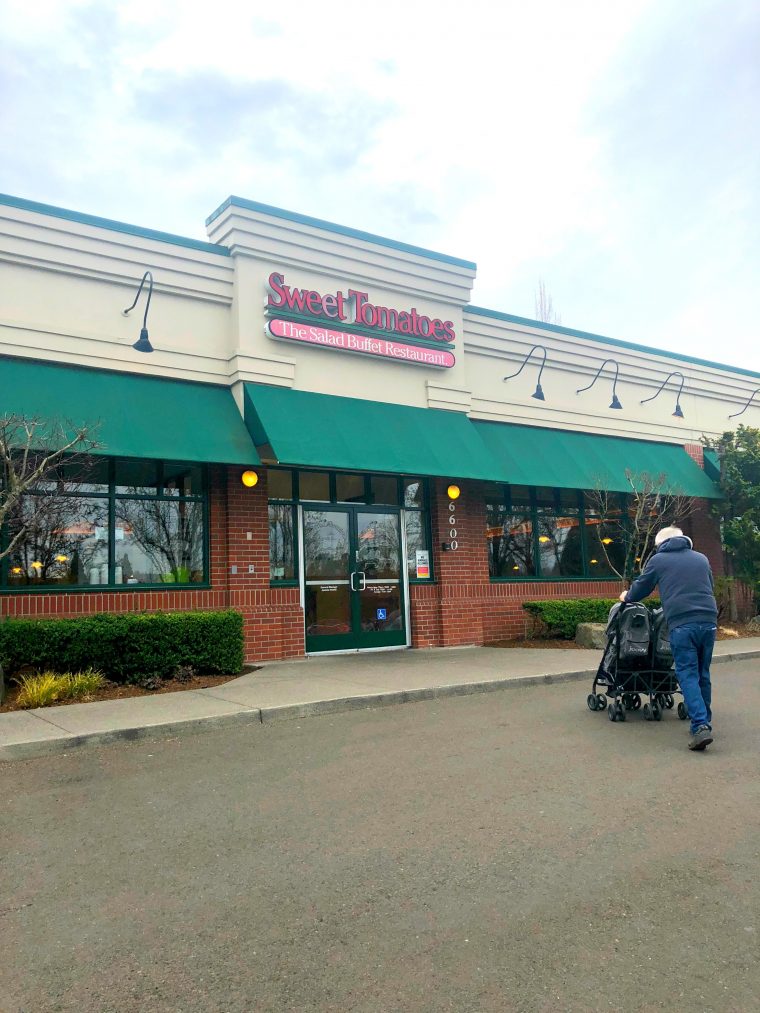 If you don't know, Sweet Tomatoes is a salad bar that lets you build your own incredible salad just the way you like it. In addition to the salad there are hot food stations that include soup, breads, pasta, pizza, etc. There is also a soda fountain and a soft serve machine with a sundae bar. Eric loves to pump chocolate syrup in his cup and then fill it with cola.
Our Favorite Salad at Sweet Tomatoes
One of the reasons I love Sweet Tomatoes so much is that Eric and I like very different things in our salad. When we make it at home, we both have to compromise. It's such a treat to make our own salads in our own favorite ways. We were able to feed some to Gwendolyn and Lawson who are really good eaters. I have to admit with their interest in olives and mushrooms they really take after their father. We feed them olives regularly now because they really enjoy them!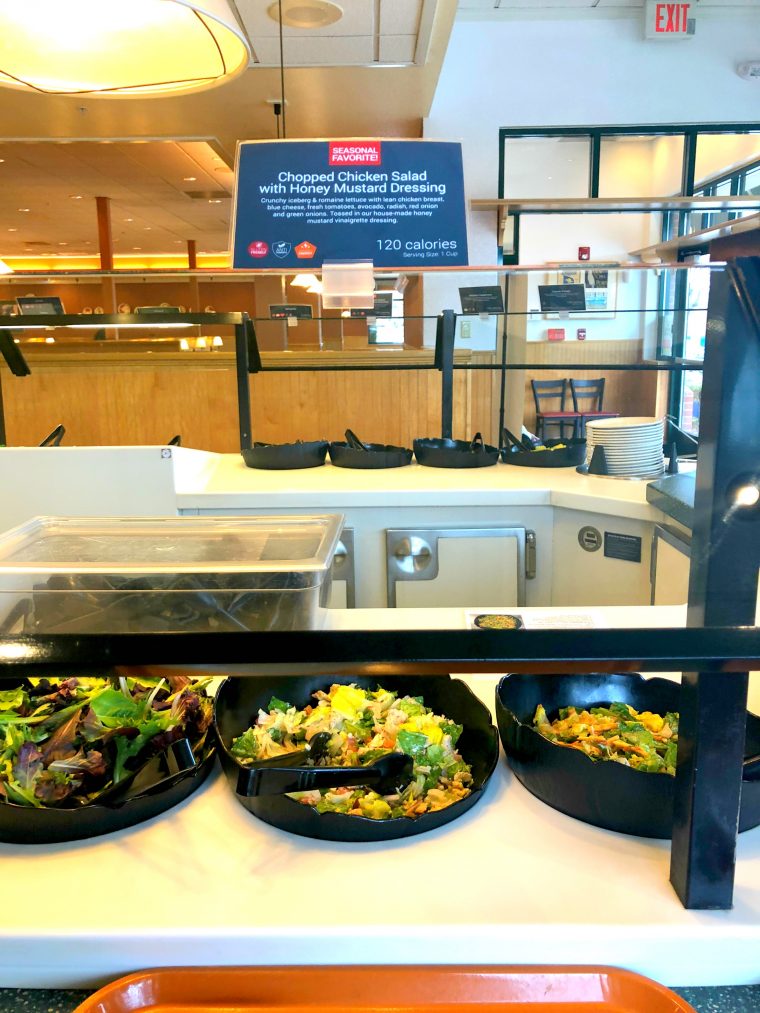 What's New at Sweet Tomatoes
I tried some of the new offerings that they have at Sweet Tomatoes so I could report them back to you. They have Chopped Chicken Salad, which is one of my favorites. It's tossed in a house made Honey Mustard Vinaigrette. Joan's Sunny Veggie Slaw is another addition. After the salad I went for the Classic Tomato Soup and a Gluten-Friendly Lemon Muffin. The smell of the blueberry muffins was irresistible to Eric, who is pretty snobby about blueberry muffins, and he said they were one of his favorite things.
New Nutrition Icons
The coolest thing about Sweet Tomatoes' new changes is the icon system they use to communicate nutrition information. At a glance you can find specific foods you are looking for based on nutritional benefits. Items are categorized as heart healthy, energy boosting, antioxidant rich, digestive support, plant based protein, and gluten friendly. I love how this adds a new level of personalization to the selection process and helps everybody meet their individual nutrition goals.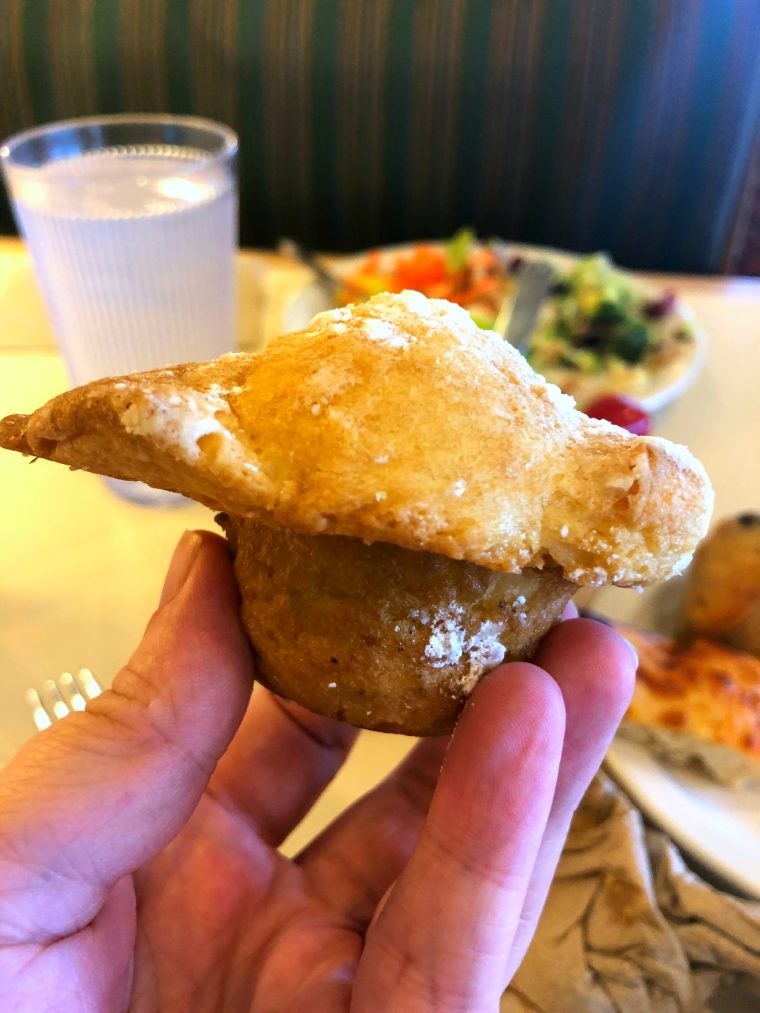 We'll Be Back
This trip was our first time going back to Sweet Tomatoes since we had the kids and it was so much more fun bringing them there than I expected. It was a very family friendly environment and they didn't cost a thing. Even when they get older we will take them back after I looked at the value. We gave them some ice cream for the first time and Lawson already has his cone holding skills down. It was so cute watching him pair the vanilla soft serve with bites of blueberry muffin.