Sara Lee Perfect Pairings Premium Pies for Mother's Day
This is a sponsored post I've written on behalf of Sara Lee Frozen Bakery® Who has asked me to share my story.
It's funny how much I have forgotten about my last pregnancy. I was carrying two babies and by this time I was almost not able to move anymore. I had my Baby shower and after that I only really left the house for Doctors appointments. Now I have only one, but it seems just as hard. Maybe I'm not remembering it right. Maybe it's because of the added effort of being pregnant and raising twins at the same time. I love them dearly, but they are a lot, you guys. I'm so grateful that I have so much support. Mother's Day is just around the corner and I really want to show my mom how much I appreciate the help she has put in with taking care of the kids so I am not so overwhelmed. I decided to do that with a Sara Lee® Perfect Pairings TM Premium Pies.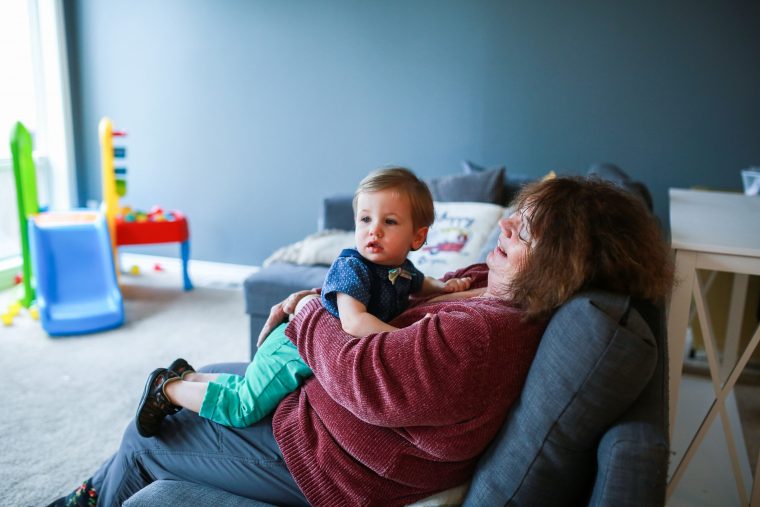 Something Special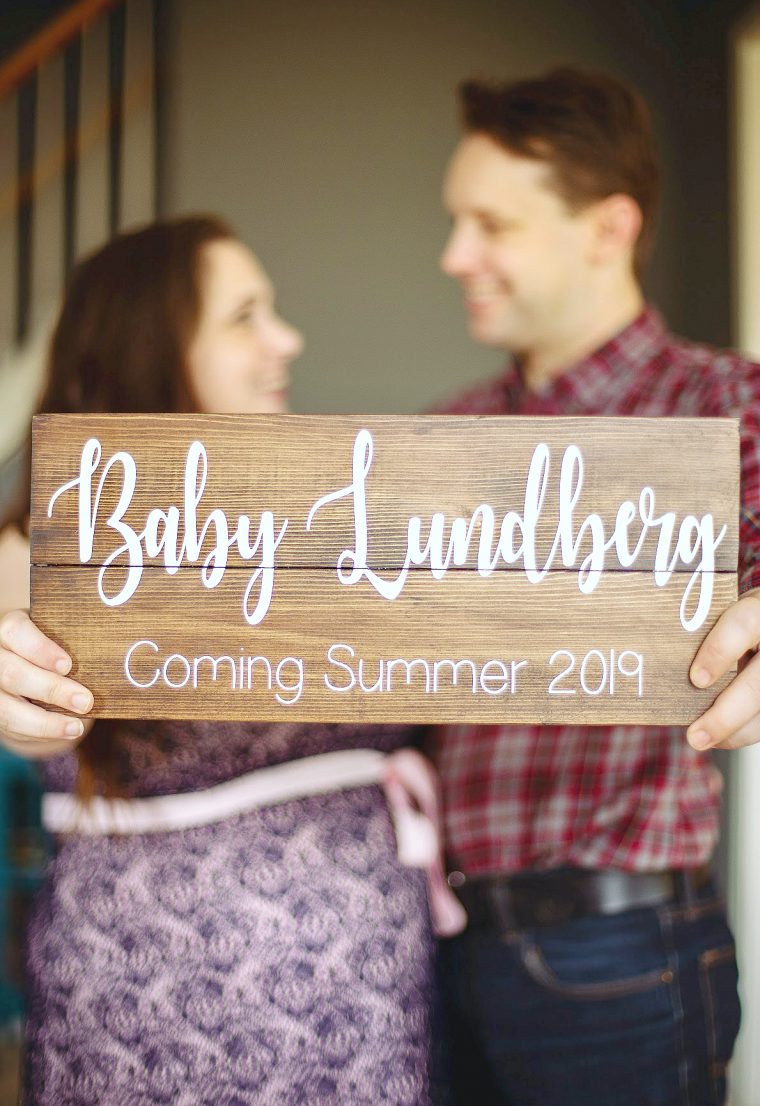 I wanted to do something special for Mother's Day and as a thank you for all of the support in my pregnancy and dealing with the twins. The problem is I do not have much stamina and I can't do a lot physically. I also don't have the time to be baking a pie from scratch, so I decided the perfect solution is Sara Lee Perfect Pairings, because I love Sara Lee pies and these premium pies tasting so good. Plus, all I have to do is pick it up at Target and follow a few simple instructions on the box!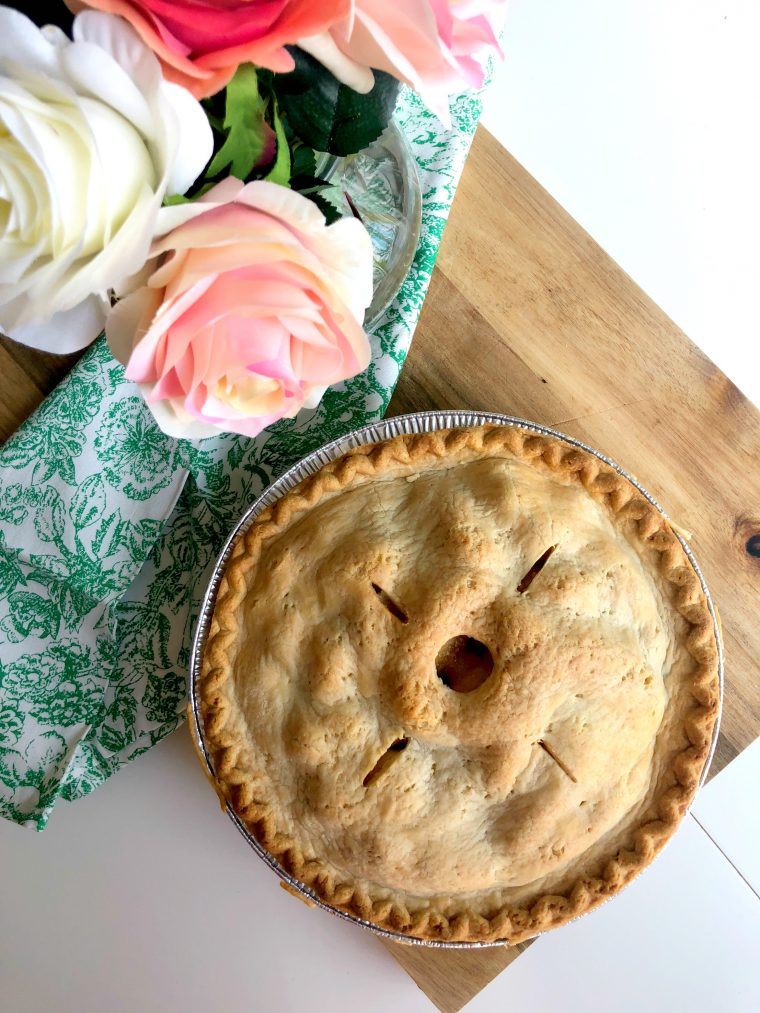 Why I Don't Not Love Sara Lee
My favorite frozen pies are Sara Lee pies. Eric and I are both always commenting on the flavor because it really is important what you make your pies with. It makes a difference in the taste and ultimate satisfaction of the pie.
Sara Lee Perfect Pairings use real ingredients. What I mean by that is three major things that ultimately make Sara Lee pies the best in my opinion. First, there are no artificial flavors. I love that the fruit filling really tastes like the fruit I enjoy. Second, they don't use high fructose corn syrup, which again allows more of the natural flavor and sweetness to come through. Finally, Sara Lee Perfect Pairings are naturally sweetened, bringing the best balance of flavor to the pie.
For my mom, I am baking the Sara Lee Perfect Pairings Frozen Country Apple with Apple Crust. I had to try this for myself because it sounds so good. It is. The maple crust is such a unique flavor. We couldn't get enough, and I can't wait to share it for Mother's Day.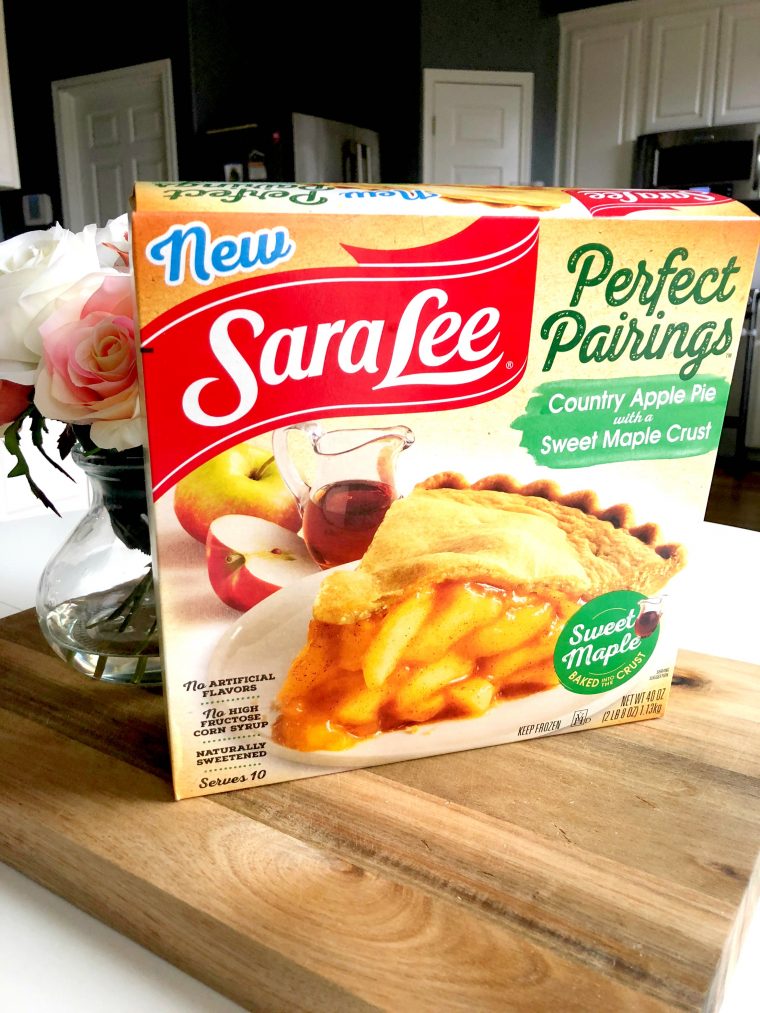 Great Quality at a Great Price
It isn't a stretch to say that there always seems to be at least one Sara Lee pie in my freezer at any given moment. Literally, I made one yesterday and I am going to Target today. Guess what I'm going to buy. It's always at a really affordable price, especially for the quality you get. However, there is a deal!
If you love Sara Lee, or if you haven't ever tried their pies yet, this is the perfect time to head to target and pick some up. From 4/21 until 5/12 Target has a Cartwheel offer for 25%off! I know not everyone goes to target as often as I do, so if you aren't even sure where there is a Target in your area, go here to find a store near you. I'm so excited to make this Sara Lee Perfect Pairing pie for my mom. I know she's going to love it.