10 Week Pregnancy Update With Baby 3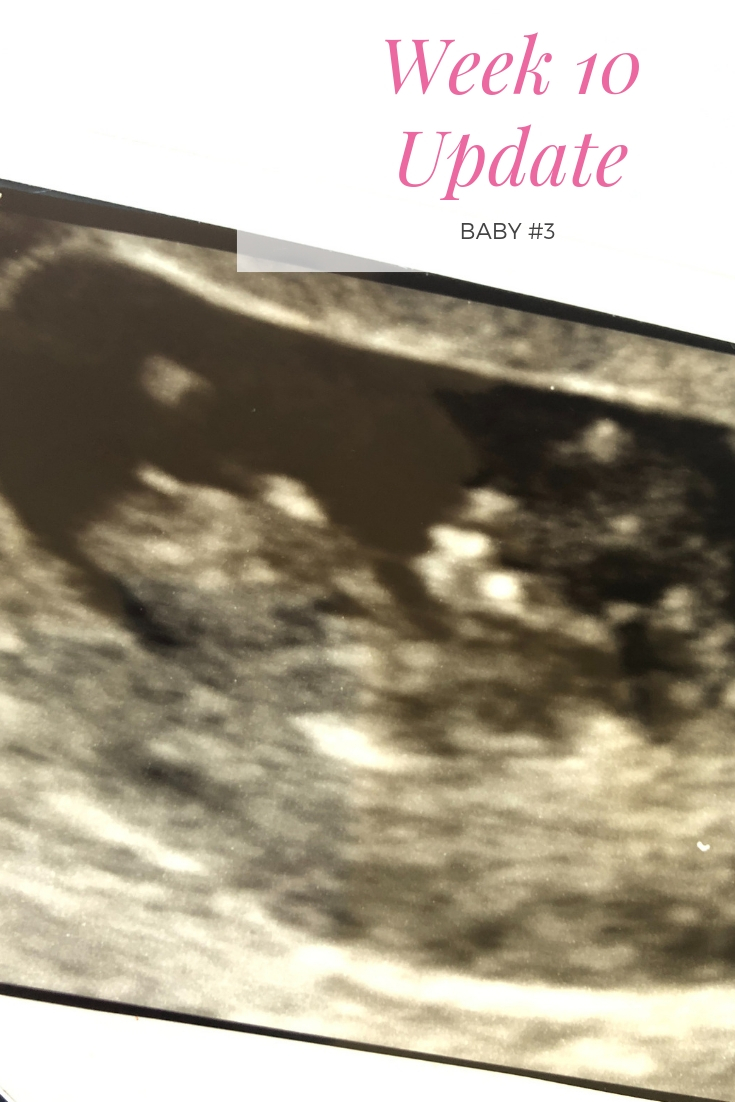 BIG NEWS!!! We have set up the baby's registry 🙂 ! Check it out HERE. 
Yay we are back with updates! If you want to see my 10 week update when I was pregnant with my twins – GO HERE 
For all pregnancy posts go HERE 
Another week another ultrasound to check on the gestational sac – and we have GOOD NEWS! Baby has plenty of room to move around! This made me feel so MUCH better. HOWEVER – good news came with some bad news ( doesn't it always seem to be that way). They saw that I have a subchorionic hemorrhage near the baby and it is a fairly good size. I have not had any bleeding yet ( which is a good thing). A subchorionic hemorrhage is when there is a blood clot between the placenta and the uterine wall. Now what you want to happen is that the blood is absorbed and everything is good and the subchorionic hemorrhage goes away on its own. What you don't want to happen is the subchorionic hemorrhage grow and cause a miscarriage.
So I am now on bed rest until next ultrasound which should be pretty soon 🙂
In more good news I decided to use sneak peek to find out the gender 🙂 This is totally not sponsored – I heard pretty good things. BUT the twist is that I am NOT going to find out the gender – I am having the results be sent to my good friend Lauren. Lauren will be having a cake made with the gender color inside! We will all found out together!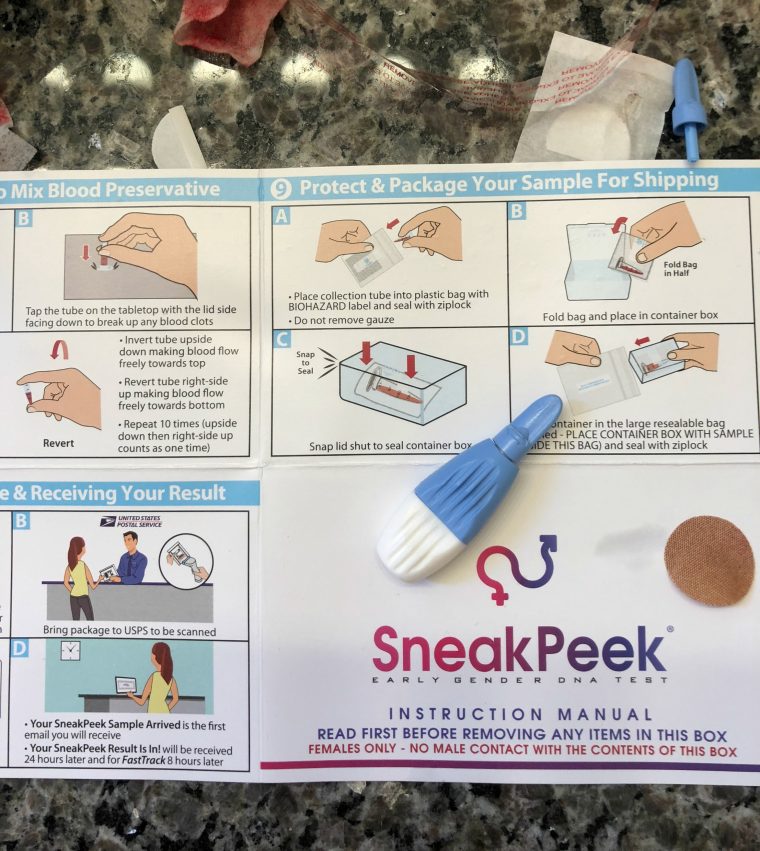 The kit cost around $80 and I bought it from Amazon. Make sure to FOLLOW those instructions 🙂
Question Time!
How far along: 10 Weeks


Total weight gain: 1 pound

Maternity clothes: tops!

Stretch marks: nope

Bump: Yep!

Sleep: Not sleeping great

Best moment of this week: having another ultrasound

Miss anything: Nope 

Movement: No movement yet 🙁

Food cravings: Hot Cheetos

Anything making you queasy or sick: Car rides

Have you started to show yet: Yep!

Genders:  Finding OUT!!!!

Labor signs: Nope

Belly button in or out: In 🙂

Wedding rings on or off: On 🙂

Happy or moody most of the time:  Pretty okay

Looking forward to: Another ultrasound to see that baby!