10 Weeks Pregnant With Twins Update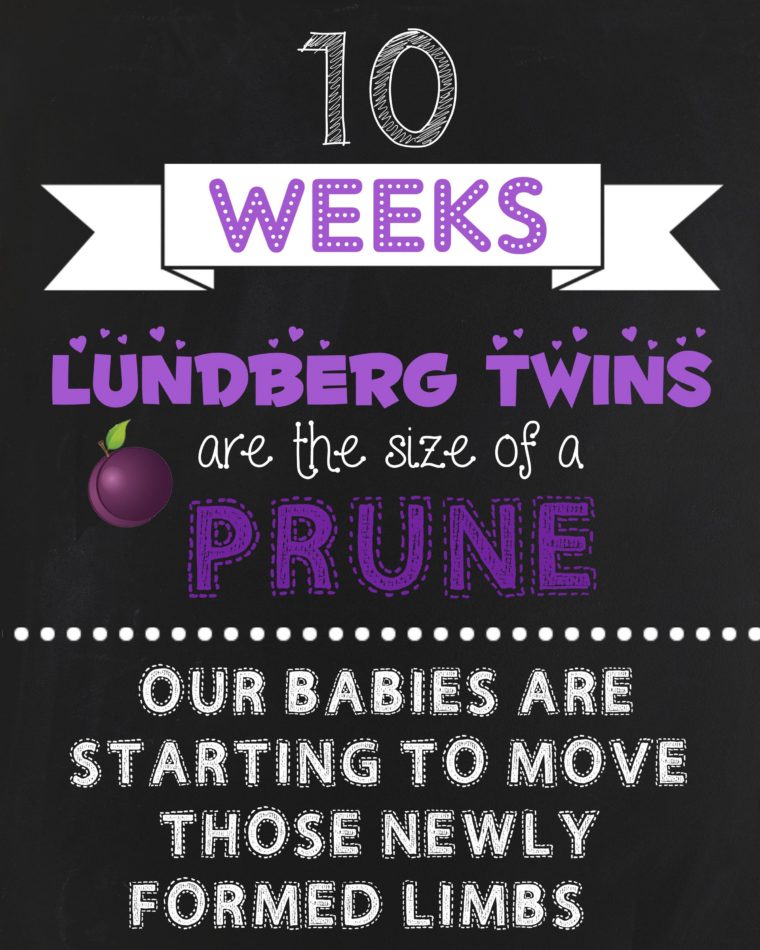 For ALL the pregnancy updates go HERE
Note: This post was written at week 14 of pregnancy. I should be caught up with real-life posting soon. Meaning you will see a few week updates within the same week as we catch up.
My twins are 10 weeks! I was so excited to get to 10 weeks – I think it is because we reached double digits. This was the WEEK of doctor's appointments. First was my last ultrasound with my fertility doctor and the first visit with my ob. It was very hard because I got so use to my fertility clinic – they knew me there and I could call anytime and if I had any concerns I would be seen without question. Going to my ob for the first time was a little scary – I have already been a second time so things got better.
Good news this week – the subchorionic hemorrhage is much smaller! I do go to my fertility clinic one more time to make sure the subchorionic hemorrhage is fully gone. I am officially off of bed rest – but I am still taking it slowly during week 10. This week was also the week for HEADACHES. It is the type of headache that lasts for 36 hours! I never experienced anything like it before. But overall I am getting excited – I am worrying less and just taking everything day by day 🙂 I did try and use my at home doppler this week to try and find heartbeats with no luck – but I can find the placentas and I am happy with that 🙂
Of course we have some ultrasound photos for you. It was great to see both of them on the ultrasounds – I feel so lucky to have seen them twice this week – each time they were moving around though Baby B is much more active.
Here is Baby A showing off their backside 🙂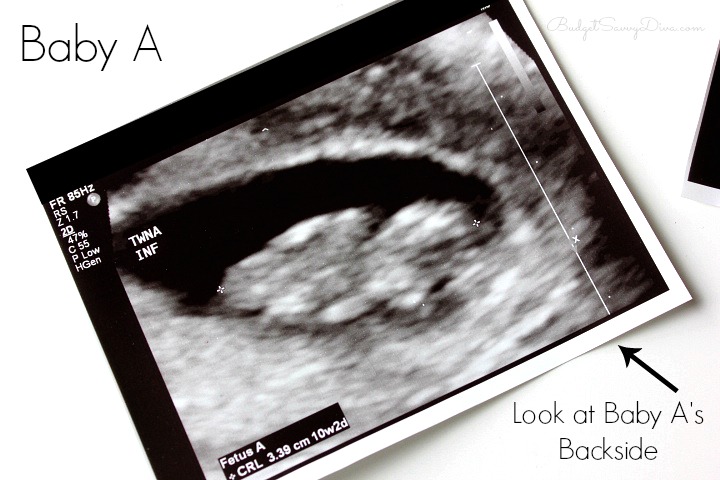 and here is a nice profile of Baby B 🙂
and here is my Baby Bump – in the next couple of weeks I will have some that are from the side – there was not much side action happening yet 🙂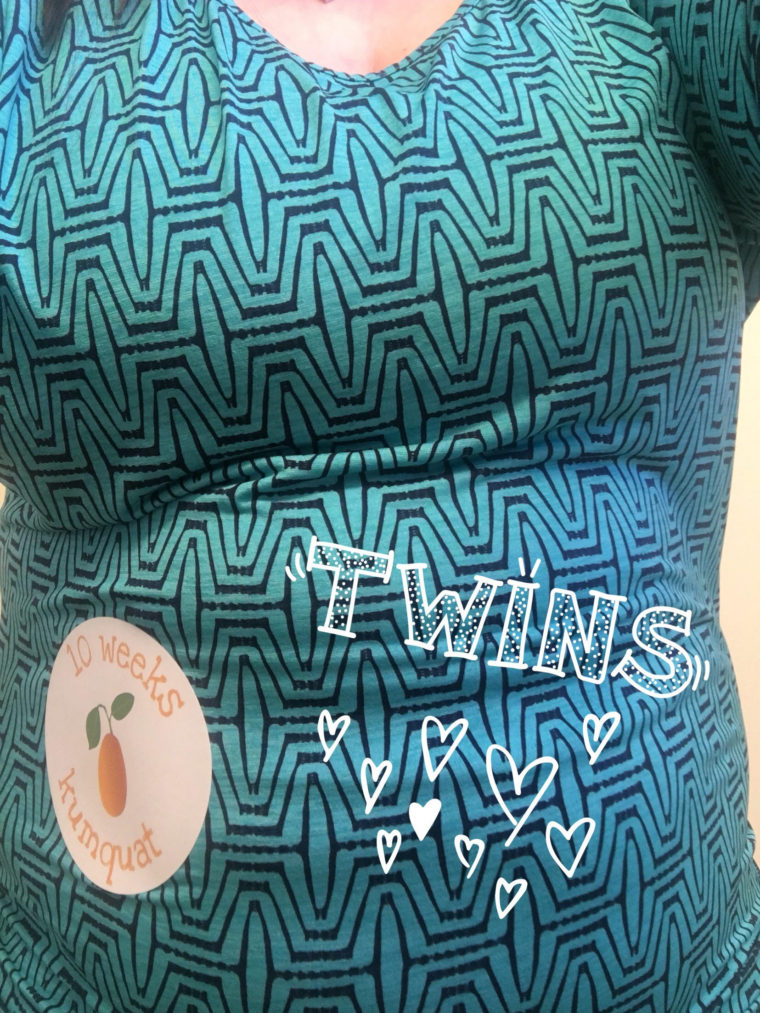 Question Time!
How far along: 10 Weeks

Total weight gain: Lost 5 pound since the beginning

Maternity clothes: yoga pants and bigger shirts – bought some maternity shirts this week

Stretch marks: nope

Bump: Seems like it is not growing much

Sleep: CANNOT get comfortable

Best moment of this week: Seeing the twins on two different ultrasounds – great heart rates and growth

Miss anything: Sleeping on my tummy – SO MUCH

Movement: No movement yet 🙁

Food cravings: No real appetite

Anything making you queasy or sick: Everything. The bathroom is my new home.

Have you started to show yet: Yep

Genders: We have an idea – any guesses?

Labor signs: Nope

Belly button in or out: In 🙂

Wedding rings on or off: On 🙂

Happy or moody most of the time: Happy and excited

Looking forward to: 2nd Trimester