11 Weeks Pregnant With Twins Update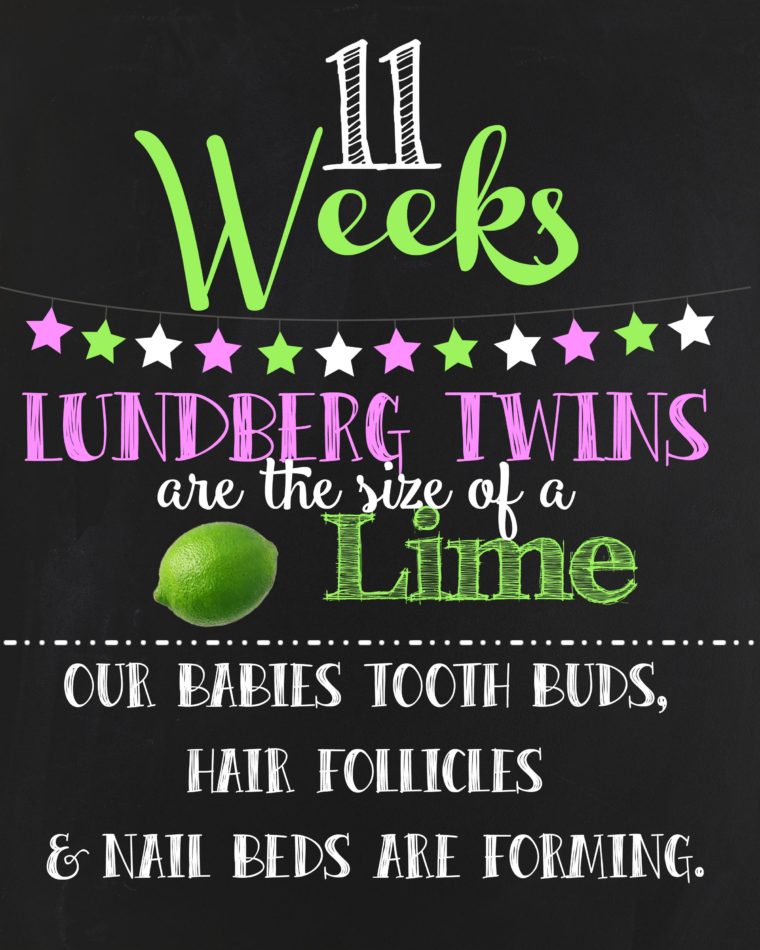 For ALL the pregnancy updates go HERE
Note: This post was written at week 16 of pregnancy. I should be caught up with real-life posting soon. Meaning you will see a few week updates within the same week as we catch up.
We are at 11 weeks – I am so excited for 12 weeks to be here ( only a week to go). I was excited to go to my fertility doctor one last time for one more check up on my progesterone levels ( it was at 57 so I got to stop injections of progesterone in oil – wahoo!!!). I also got one last ultrasound to make sure Baby A's subchorionic hemorrhage was completely healed — good news. There is no sign of a hemorrhage. Both babies were wiggling a ton — well Baby B was wiggling a lot more than Baby A. Both heart rates are great right at 155 and 151. They are both measuring bigger as well – about 6 days ahead. The only thing that sucks about this week is that this was suppose to be my last ultrasound till 20 weeks! 9 weeks without an ultrasound seems crazy to me — since I was use to having one every week. However, I did end up having another one during week 14 because of a small scare ( more about that at the week 14 updates).
I am still sick as a dog; however, I am kinda use to it by now. The other HUGE thing that happened this week is that my at home doppler worked for the first time! I always check after an appointment ( since I know they are healthy in there even though I cannot hear them). I do not use the doppler often – only when I think there could be something wrong.
Here is my Belly Bump photo for week 11 – I think the bump is looking pretty good.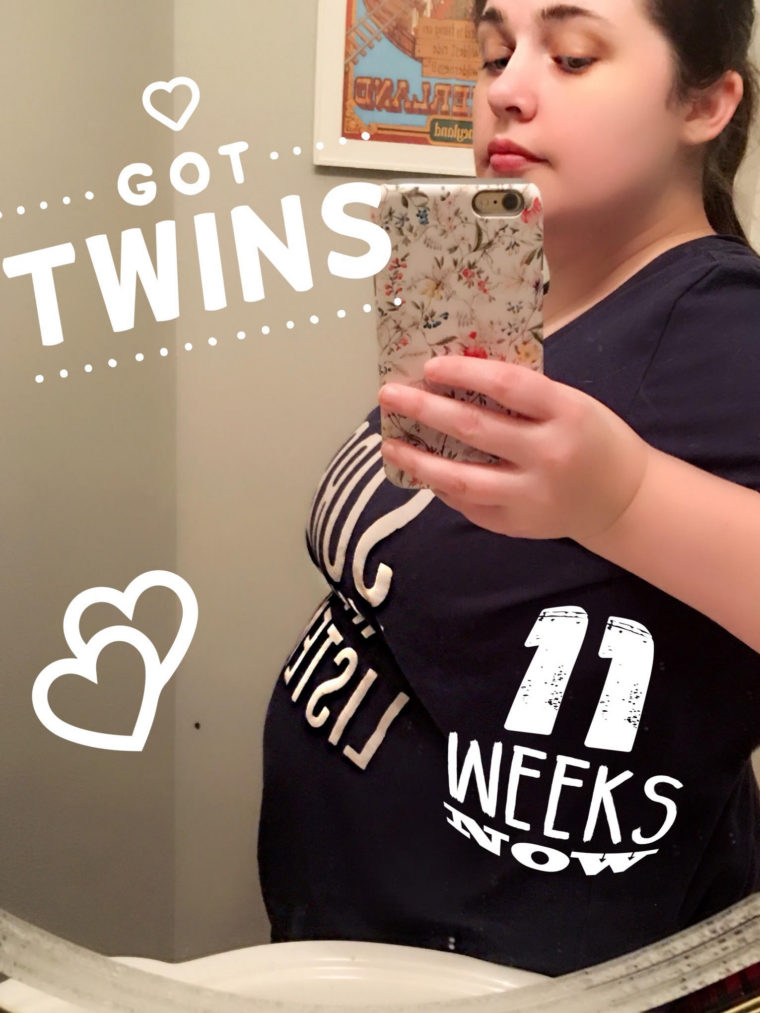 PLUS I have the ultrasound photo – this is from 11 Weeks and 3 Days – but they are measuring 12 weeks. Any guesses on genders?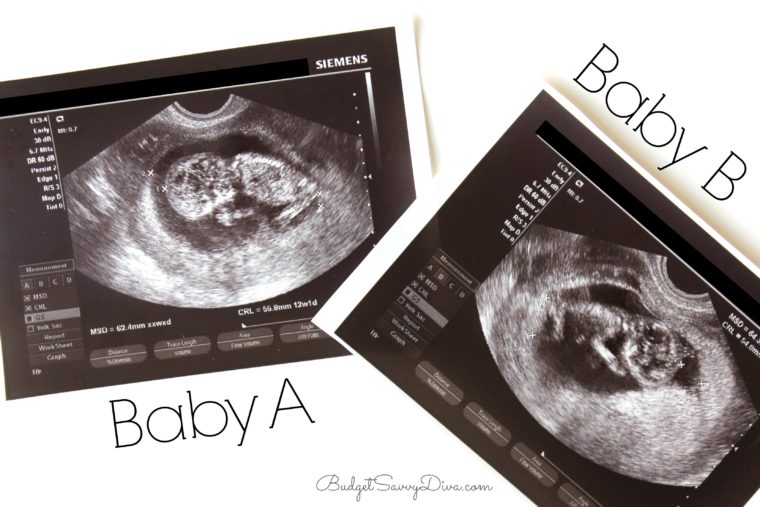 Question Time!
How far along: 11 weeks

Total weight gain: Lost 5 pound since the beginning

Maternity clothes: yoga pants and bigger shirts – bought some maternity shirts this week

Stretch marks: nope

Bump: It has gotten bigger

Sleep: Sleeping well with a pillow between my knees

Best moment of this week: Ultrasound for SURE. I love to see them move. I cannot wait for July to get here

Miss anything: Chocolate – I am trying not to have any caffeine

Movement: No movement yet 🙁

Food cravings: No real appetite

Anything making you queasy or sick: pretty good this week – though I still throw up daily

Have you started to show yet: Yep

Genders: We have an idea – any guesses?

Labor signs: Nope

Belly button in or out: In 🙂

Wedding rings on or off: On 🙂

Happy or moody most of the time: Very excited

Looking forward to:Telling my readers about the twins