Bays English Muffins Breakfast Recipe with Chicken Sausage
This is a sponsored blog; while the views expressed here are genuinely mine, consideration was paid to me by Bays® English Muffins.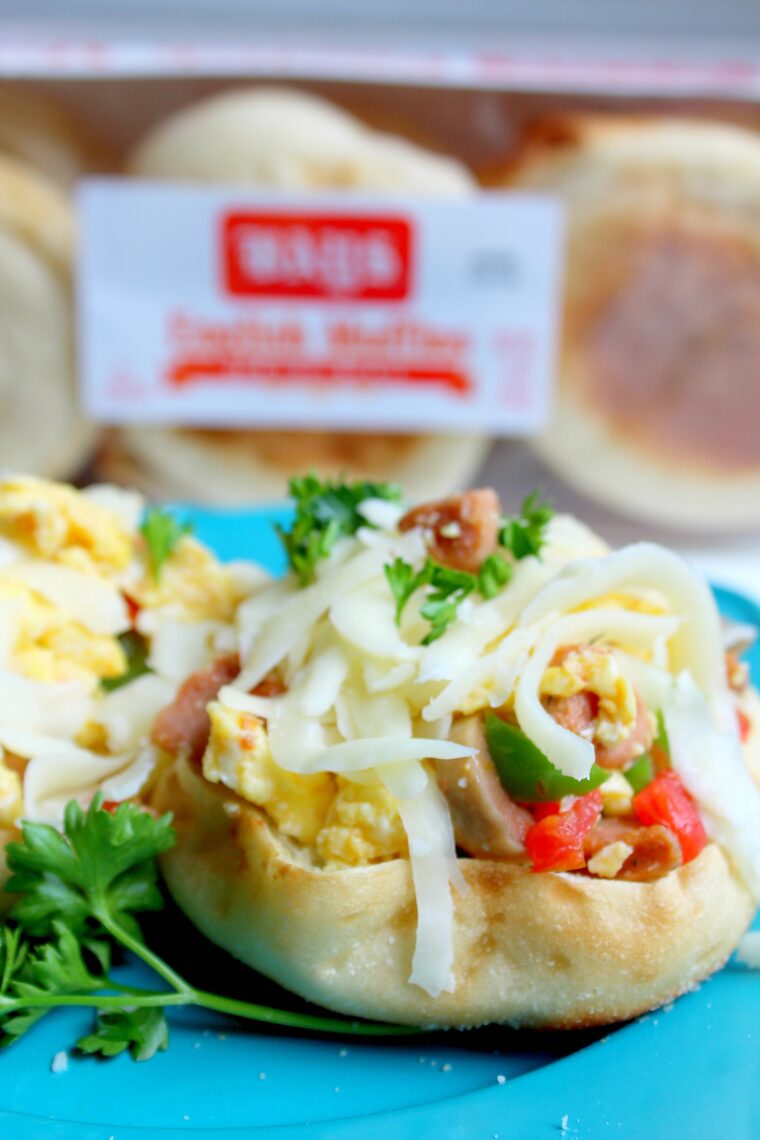 Bays sponsored this post because they wanted me to make a recipe using their English muffins. I never had Bays English Muffins before, but they sent me A BUNCH. They are truthfully really good English muffins. I thought we would have a problem not wasting them, but we have been eating them daily. I forgot how versatile they can be. Eric made pizzas out of some of them the other day, and we love having them with jam for a light and fast breakfast before we wake up the kids. The quality of Bays stands out and they elevate any meal experience; but what I wanted to do is make a really worthy breakfast recipe that is great tasting hearty and nutritious.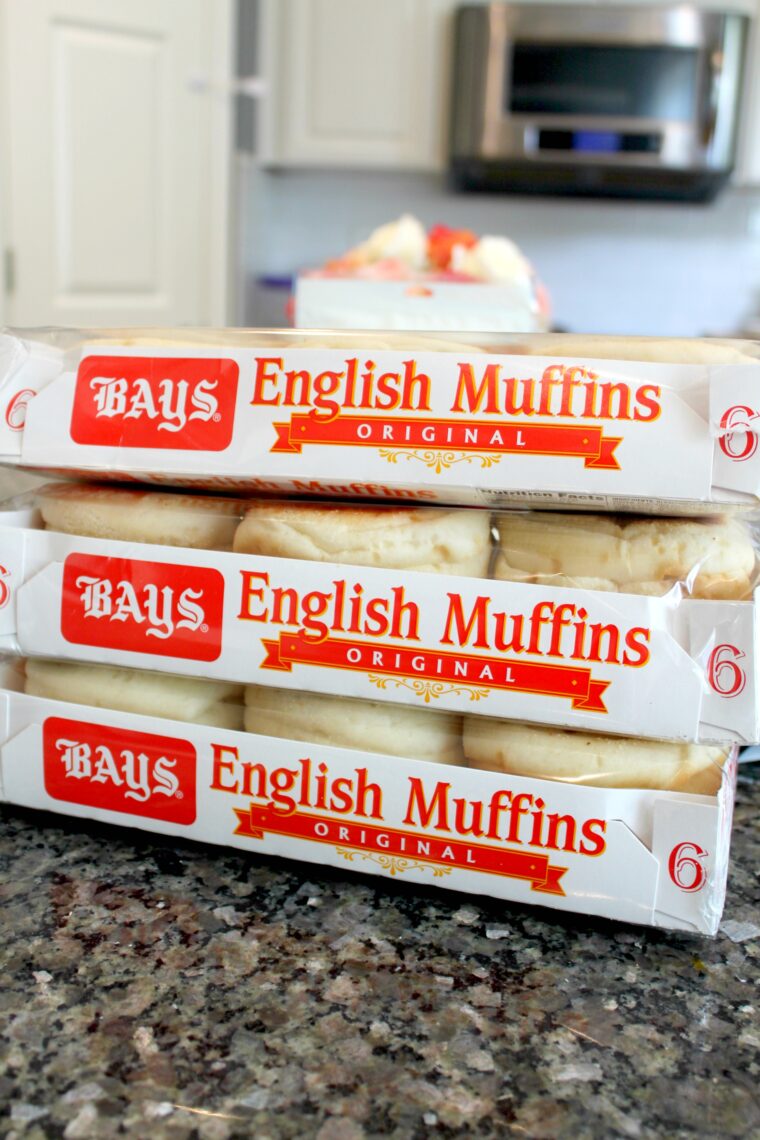 Pre Sliced, Carefully Chilled and Perfect for Any Meal
Although we have loved having Bays English Muffins stocked in our fridge and we enjoy them as a snack, or for lunch and dinner, The English muffin is made for breakfast time. They are perfect for any occasion but a fully loaded English muffin for breakfast is nothing short of iconic. I think part of what makes Bays English Muffins so good is that they are not made for the pantry. They're pre-sliced and carefully chilled for freshness, so you find them in the Dairy case and keep them cool. To find out more about what make Bays English Muffins so good go to Bays.com, or join their Facebook community here.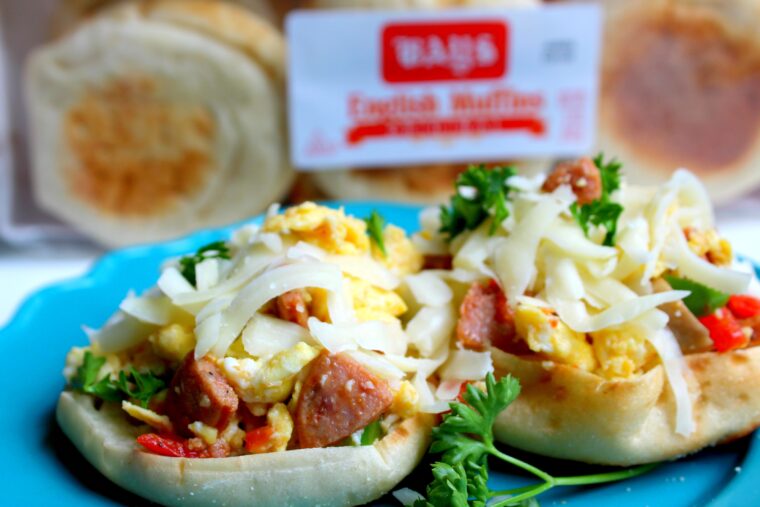 Bays English Muffins Breakfast Recipe with Chicken Sausage
Ingredients
Six Bays English Muffins Halved
Cooking Spray
Chicken Andouille Sausage (diced)
½ Cup Chopped Green Bell Pepper
½ Cup Sliced Mushrooms
8 Eggs (beaten)
Salt and Pepper to Taste
1½ Cups Shredded Mozzarella
Instructions
Preheat oven to 350. Set Bays English Muffins aside on a cookie sheet.
Coat a large skillet with non stick spray and heat on Medium-High. Add sausage, peppers, and mushrooms. Cook until tender (about 5 minutes).
Drain, transfer and keep warm
take the heat down to medium and cook eggs without stirring in the same skillet. gently turn when the bottom begins to set and add seasoning to taste. Remember the sausage will have some spice.
Bake the English muffins for five minutes. Then top with eggs and other toppings and sprinkle with mozzarella. cook for an additional 10 minutes and then serve hot.