How to Have a Spring Wedding: Spring Wedding Planning Tips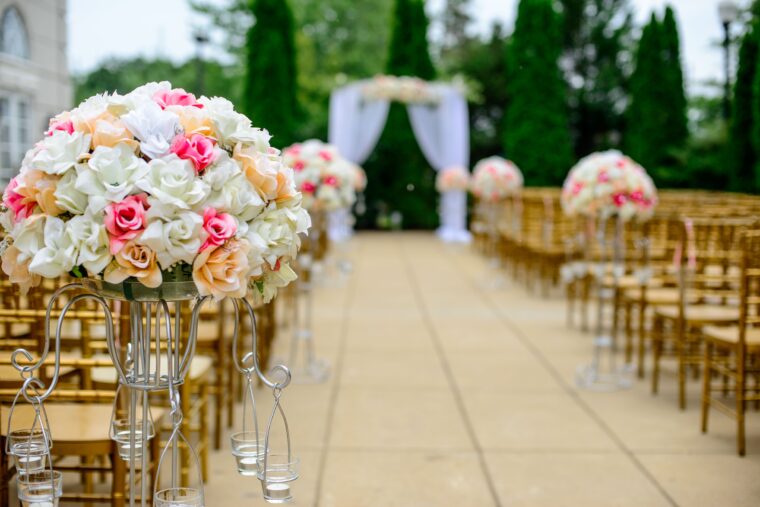 You've picked a date for your wedding, and it falls somewhere in the spring. It is now time to plan the most fantastic celebration of love for your partner and yourself. We have some wedding planning tips that will help you prepare for this momentous event, and we've specifically tailored them for a spring wedding. 
Check out the rest of this article for advice related to your spring wedding, as well as factors and considerations you may not have considered yet. Spring is a gorgeous season, and you've done well picking it as the time of your wedding!
PICK YOUR VENUE CAREFULLY
Selecting your site is probably the most critical item on your checklist, and you most likely already have a location or style in mind. Since you're planning a spring wedding, you might want to have the option of an outdoor area at the venue if the weather permits it.
However, since spring weather is infamously uncertain, adding a marquee might be a good idea. This will offer your guests a bit of safety from the rain, as well as some privacy from hotel guests encroaching on your special day.
Make sure you take a look at heated marquees since the weather might turn out not to be quite warm enough. Another advantage presented by a marquee is the level of freedom you have to decorate in your own style with props and flowers, which means you can really put a personal stamp on the occasion.
BE MODERN AND GIVE YOUR WEDDING A HASHTAG
Giving your wedding a hashtag is the most trending way to make your special day more fun, unique and exciting to be posted on different social media platforms. This is why a lot of wedding couples decide to have a wedding hashtag on their wedding day as they find it much more memorable whenever they see the #wedding  hashtag they chose. Who would not want to have a memorable wedding, right?
This will also give a wow factor to your guests as they will surely use your wedding hashtag
 every time they will post pictures or videos on every social media account they have. It will be useful and creative as well. So have your wedding hashtag!
Use lots of flowers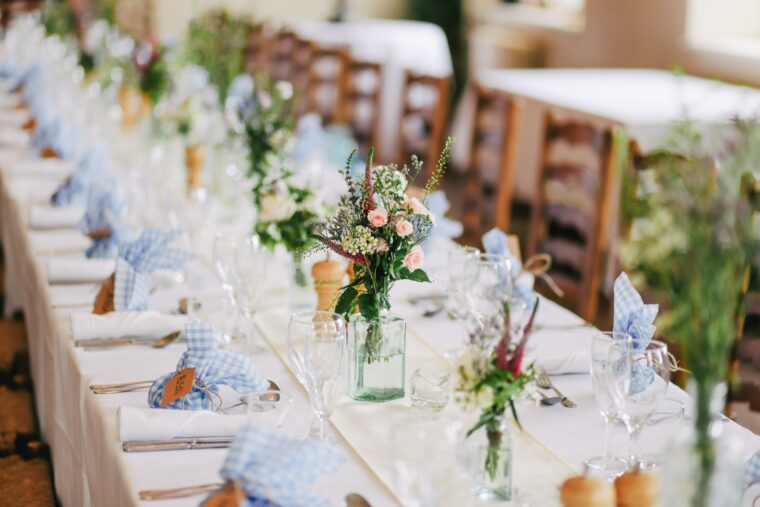 This is perhaps the most obvious piece of advice when spring weddings are concerned, but we felt we would be a miss not to mention it. No wedding is genuinely complete without flowers, and thankfully spring offers an abundance of floral combinations. If you choose well and make sure to complement the overall color palette of the wedding, great flowers can have a substantial positive impact on your special day. 
A bouquet of flowers is a great way to add color and natural beauty to the wedding. Whether you opt for bright, cheerful colors or something more subtle, flowers are sure to create an unforgettable atmosphere. From lilies and dahlias to roses and tulips, there is a wide variety of flower choices available for your spring wedding. For a truly unique touch, consider opting for seasonal flowers that are bound to be in bloom during the spring season.
Choose a florist that can give you lots of ideas and inspiration, while remaining supportive and trusting of your choices. Don't shy away from bright and popping colors, because these go perfectly with a spring wedding arrangement.
Don't overdo it with the jewelry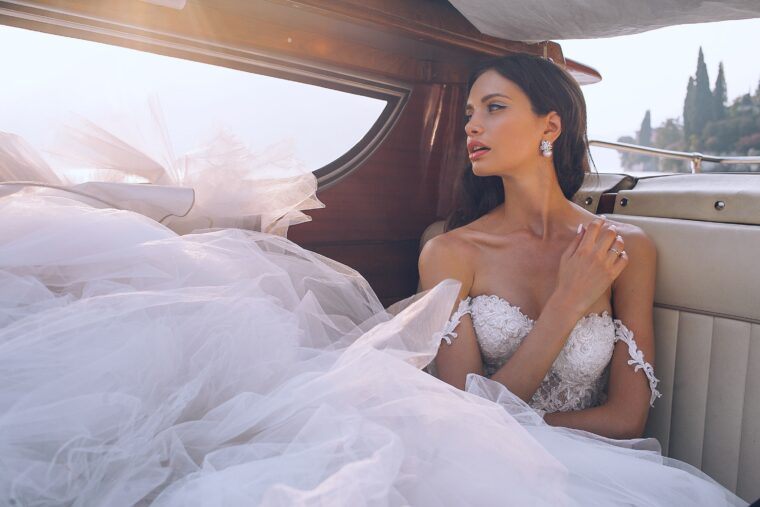 When it comes to picking your wedding jewelry, the first rule in the book is not to go overboard. It doesn't matter how tempting it may be to load up on bling and baubles; you don't want to risk your accessories outshining your own glow. This is especially true for a spring wedding since the beauty of nature is going to be shining through every aspect of the wedding. 
Keep the 'less is more' approach to your selection, and stick to a few carefully selected pieces. If you don't have a piece chosen already, check out this collection for more info.
Add color to the menu
If you're planning a springtime wedding, make sure that the season is reflected in the colorful food as well. The list can contain a broad color palette of options such as lasagna, cucumber sandwiches, strawberries and cream, as well as things like fresh fish and garden greens. 
On top of this, try to include some tantalizing and colorful cocktails to the mix, so that your guests can let go and enjoy the wedding to the fullest. Don't be afraid to instruct your photographer to take some pictures of the food and include them in the wedding album.
Conclusion
From the invitation to the wedding favors, every aspect of your wedding can be enhanced by adding a touch of spring, such as beautiful colors, flowers, and nature elements. For your entourage, remember to prepare special wedding favors inspired by the vibrant colors of spring to thank them for being with you and your partner since day one.
Spring is arguably the best time of the year to have a wedding. It carries within it the magic of life, love and beauty, which are all reflected in the institution of marriage. The flowers are blooming, the summer is around the corner, and love is in the air. Make sure to use Limo Find to find transportation. 
There are many ways you can use the season to your advantage and create the perfect wedding day, and hopefully, we have given you some inspiration and made your spring wedding planning process a little more straightforward. Good luck!