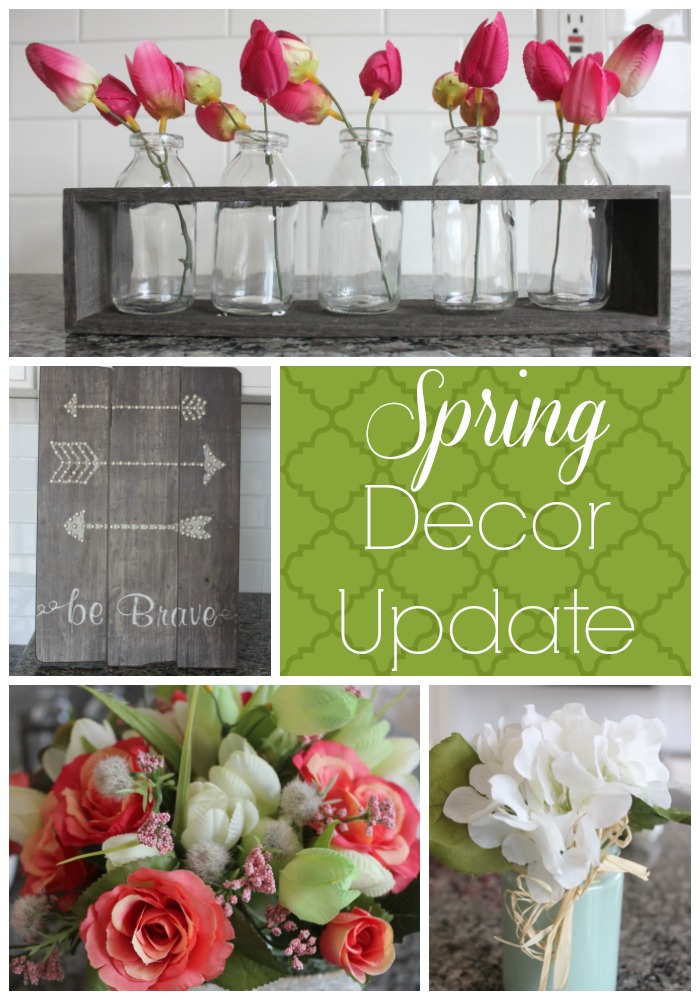 Spring is ALMOST here so I thought it would be the perfect time to update my Spring decor.
Each year, I buy one very high-quality piece of decor for my home and then when it comes to the rest of my decor, I try to save on everything. This year, I decided to try to find a bronze plaque for my high-quality piece, but first, let me tell you about the decor I found on a budget! 
I had to find everything else under $70 for a full house. So my place to go for decor is Michaels – because they work so far in advance that all these items were 40% off, and then I paired that with a coupon I got off their website. There is always a 50% coupon of some sort (sadly this was only for one product) – but savings is savings to me.
Where do you shop for decor?
I ended up spending right under $70 for everything you will see. Most of the money was spent on the centerpiece which was $30 – I was looking at it for a good 20 minutes before making the decision to get it. I am actually planning on using this centerpiece most likely year round so I thought it would be a fair investment.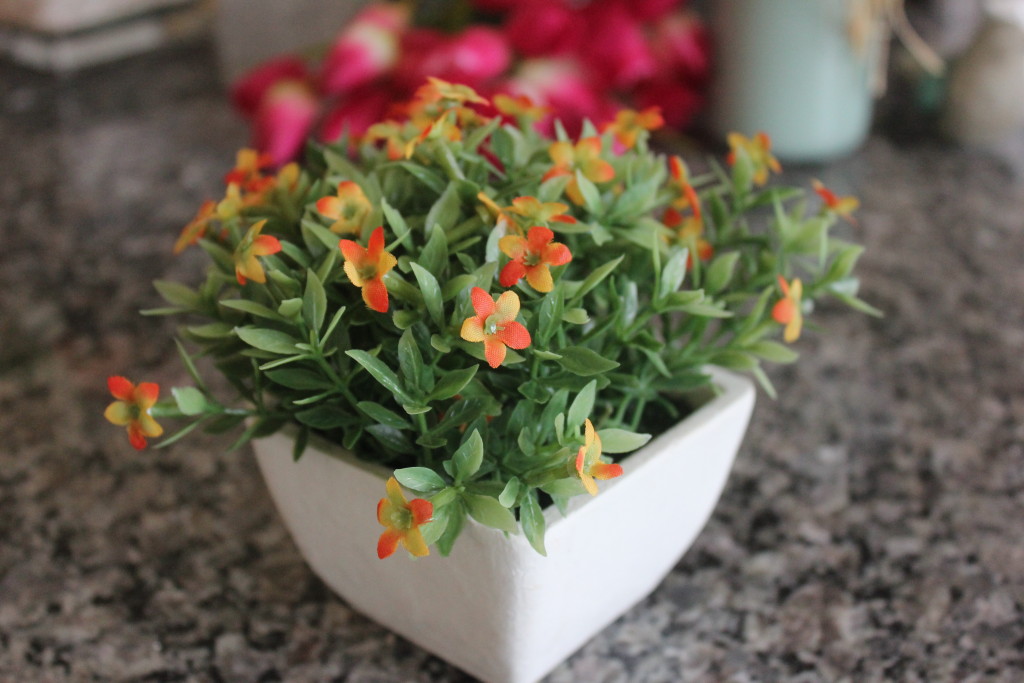 This planter is going into a bathroom – it cost about $3 on clearance. I love the pop of color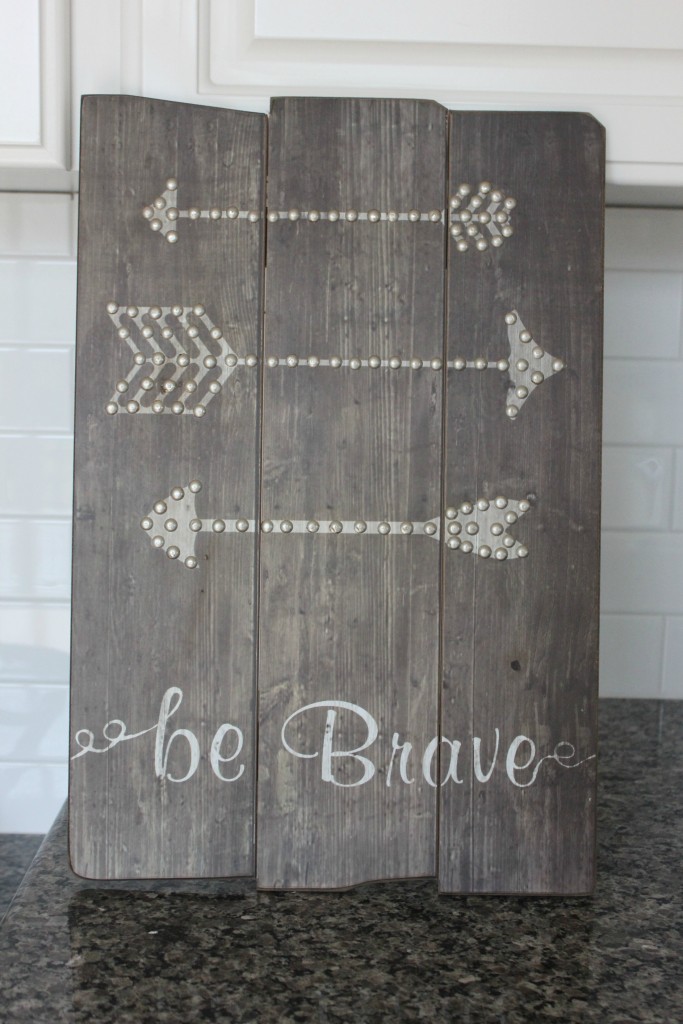 I love this sign – I am not too sure where this sign is going yet – but I am pretty sure it is going in the bathroom that has gray walls – I think it would be a good match. This sign was under $15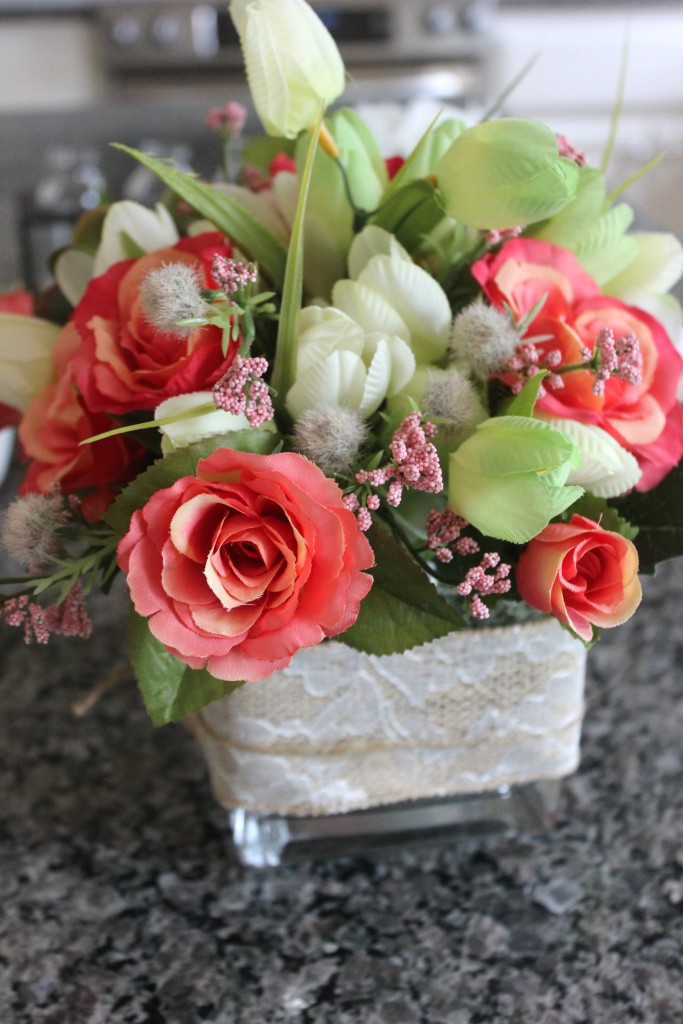 Here is my favorite centerpiece – it is fresh and a little shabby chic. This cost $30 ( shhhh do not tell Eric. )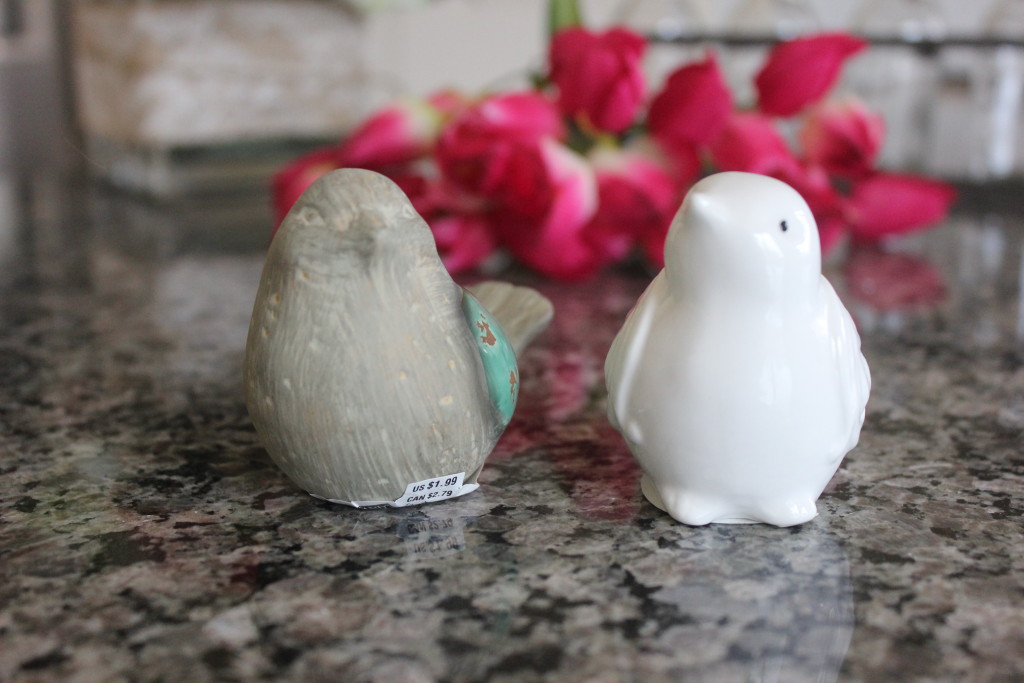 Could not forget little accent birds – I am not a huge bird fan but they cost under $2 each – score! I liked the fact that I could get different colors on textures and each fit within my theme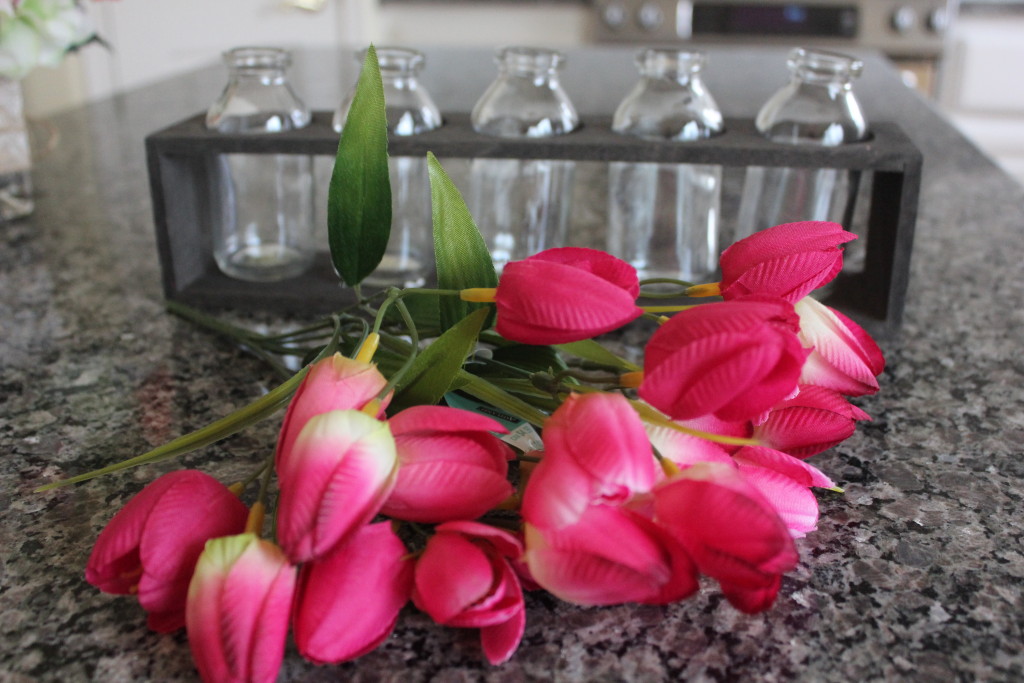 This was one of my favorite pieces – this was something I saw on a home decor tv show and I wanted to recreate it. The tulips cost $3.99 ( they are of course fake but they look pretty good)
I simply clipped them to size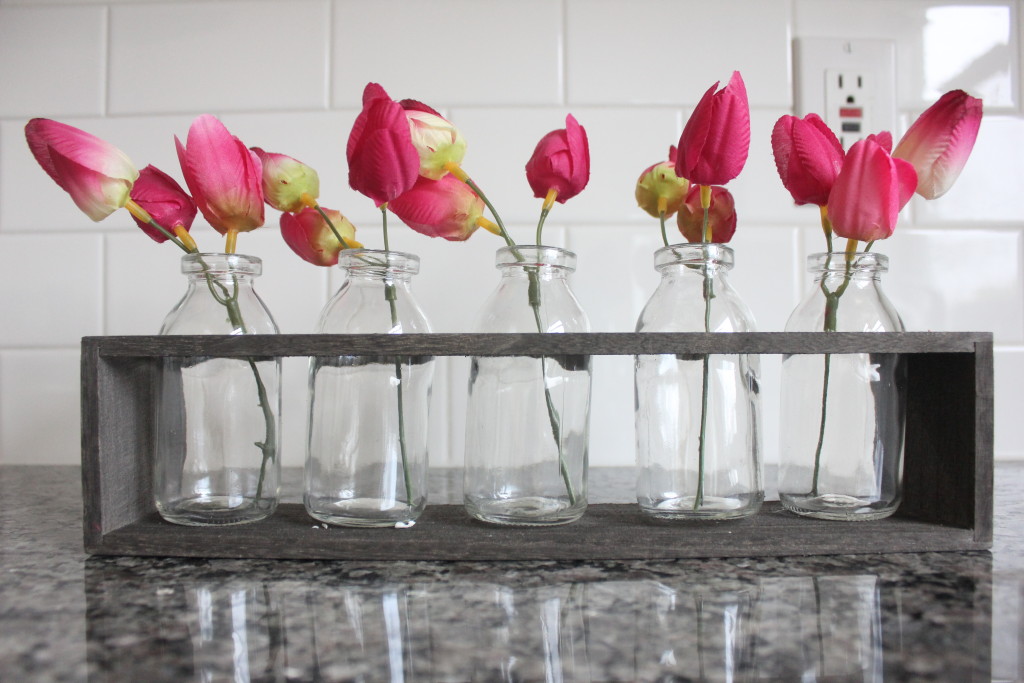 Simple and clean looking – I am placing this on an end table
Cute little vase is now in one of my bathrooms – it cost about $6.50
As you can see, I saved a good chunk of money by budgeting on 99% of my new home decor, but I also really wanted to add in a piece that I would use long-term, for life and I was willing to spend a pretty penny on this (if needed) since it would be so special for a long time. I didn't want this piece to be anything that would not have meaning, so I thought long and hard about it and I decided that a high-quality bronze plaque was probably a good choice for me. Why? Because I wanted to find something to honor my husband with. Custom-made plaques from East Point Foundry do just that. 
They say, "From Ancient Philosophers to spanning empires, Bronze has been a staple in history to honor and memorialize the living and dead alike, who have sacrificed for a great purpose and cause. Whether exemplary service in mankind, or a commitment to excellence, East Point Foundry takes this cause very seriously, which is why we hand-craft every Bronze Plaque, start to finish right in our 100% American made Foundry located in Atlanta, Georgia since 1948." 
When I first started chatting with East Point Foundry about customization, I realized that everything was 100% unique to my preferences. From the size to the border and texture – it's all custom-made. Plaques are a great option for honoring others, recognizing commitment to excellence, and more. So, if you are wanting a plaque to honor a fallen hero, a cause, a special person, or even a government achievement, East Point Foundry can help you create a timeless masterpiece that will truly stand the test of time.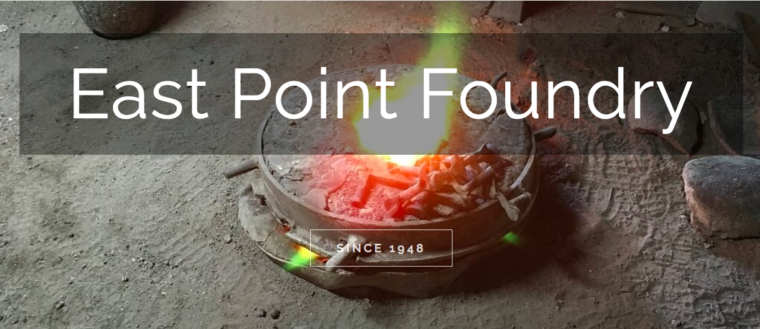 Hope you liked my little haul and decor update post