Things To Consider When Choosing Personal Loan Providers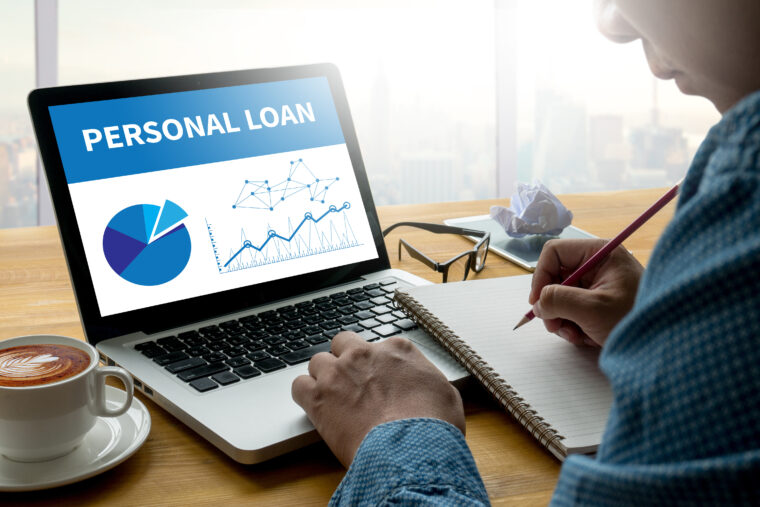 Emergency cases happen when you have no choice but to make a purchase or payment for a service. In worse case scenarios, you don't have any savings to get you through, and you'll have no choice but to apply for a loan. Applying for a loan can be useful especially during medical emergencies, saving yourself from a lot of stress. 
A trusted personal loans provider is what you need, and you can find them at brick-and-mortar shops or online. There are countless banks and individual lenders who can offer personal loans to you to the point that you don't know which to apply to. 
However, personal loan providers are not the same, and some are more likely to have higher-than-average interest rates. Worse, some people get scammed out of the money that they only have left.  
If this is your first time to apply for a personal loan, it's vital that you learn about the different kinds of lenders and how their services differ from one another. You should also take the time to understand different terminologies, such as FHA downpayments, interest rates, and loan contracts, before you apply for a personal loan. This information will help you acquire personal loans from a lender who understands your needs and paying capacities.
Things To Look For In A Personal Loan Provider 
Before submitting a loan application, it helps that you know what you should look for in a lender. There are a few factors that you need to consider because you want a personal loan from a company that'll also look out for you.  
Here are things to keep in mind when looking for a personal loan provider:
A company that's known to the public due to its excellent service will gain the people's trust. They also have customers who keep coming back to transact with because they know that they'll get another good experience from the application of loan to the time they need to pay it back. 
When applying for a personal loan, the loan provider's reputation should be one of the first things that need to be considered. The reputation of the personal loan provider usually speaks volumes about the quality of their services–the more reputable the loan provider is, the more efficient their services are. 
There are many personal loan providers with a good business reputation, so make sure that you dedicate time to research. It's only a matter of choosing one that's suited for you.
For those who are looking online, there are many benefits when searching the Internet for loan providers. For one, you get to compare choices all at once. If you find reviews of these legit companies, they'll also likely share their experience if they were able to get the service they need immediately. This is why online loan providers have people on standby to respond to your application right away. 
Companies lose people who don't get service right away, and that isn't good for business. When you're faced with urgent needs for a personal loan, such as travel, major life events, and bills, you can't waste time, and neither should they. 
If you feel that you need more details about the loan and want to save time instead of looking for information, a live chat agent should be present. These agents are trained to handle questions and give you the answer that should satisfy you. 
This is better than submitting a ticket or email that may likely end up ignored. Look for a website or online lender that understands your needs and responds to you fast.  
Applying for a personal loan can be a lengthy process, which is why you should only avail from a loan provider who offers high-quality customer service. A personal loan provider who has 24/7 customer service will give you peace of mind that your loan application will be fast and easy.
Whether online or offline, your lending company is likely to have a few financial services available. It should have what you need, which is a personal loan. However, it's better to settle with a website that specializes only in personal loans. Online lenders specializing in personal loans will focus exclusively on that area.  
Online lenders should have a website with tools that you can use on your own to compute what you need and how much you'll be returning, such as a loan calculator. A personal loan is for anything, and you don't have to be guilty that you need money to spend now and pay later. 
True, unexpected expenses can ruin budgeting, but a personal loan can help you meet your urgent needs. A loan calculator lets you find out how much you'll be paid back per month. That information will also allow you to plan and recalculate your outgoings.  
The lender should explain the range of interest rates that they charge and how they'll base it on the information you give. Of course, it still should be whether you can afford to pay it back, but as long as you have a stable job with a good credit standing, you're more likely to have your application approved.  
When choosing a personal loan provider, the interest rate is one of the most important things to consider because this can affect the quality of your life in the long run. Keep in mind that you'll be paying for your personal loan for months or years, and choosing one that has very expensive interest rates will likely result in financial stress. In worse cases, this can even become the reason why your life will take a turn for the worse. 
When applying for a personal loan, compute the interest rate you'll have to pay every month and make sure that this amount doesn't exceed 30% of your monthly gross pay.
All lending companies are subject to laws and regulations to protect consumers from overpaying. Every government mandates the registration of these businesses and demand transparency to customers. 
These lenders must have the proper business licensing to operate so that if you experience any severe problems with a specific lender, you can report them right away. Those without a license are likely to scam people, so you should avoid them altogether.   
In Conclusion 
Sometimes, you need to apply for a loan for various reasons to meet your needs. It can be for anything, and that's okay. It's why lenders of all forms exist to help consumers pay off various expenses. 
If you're on a tight budget, getting a loan may help meet your needs, but you need to apply the same discipline to pay back what you owe. Looking for the best lender requires effort, so you can find one that best serves you. It needs to give you the convenience, speed, excellent service, and the affordability you need. Finally, you want to transact with a lender that's legally operating to ensure that you are protected and that you will only need to repay what you must.