Where To Buy Kids Clothes On a Budget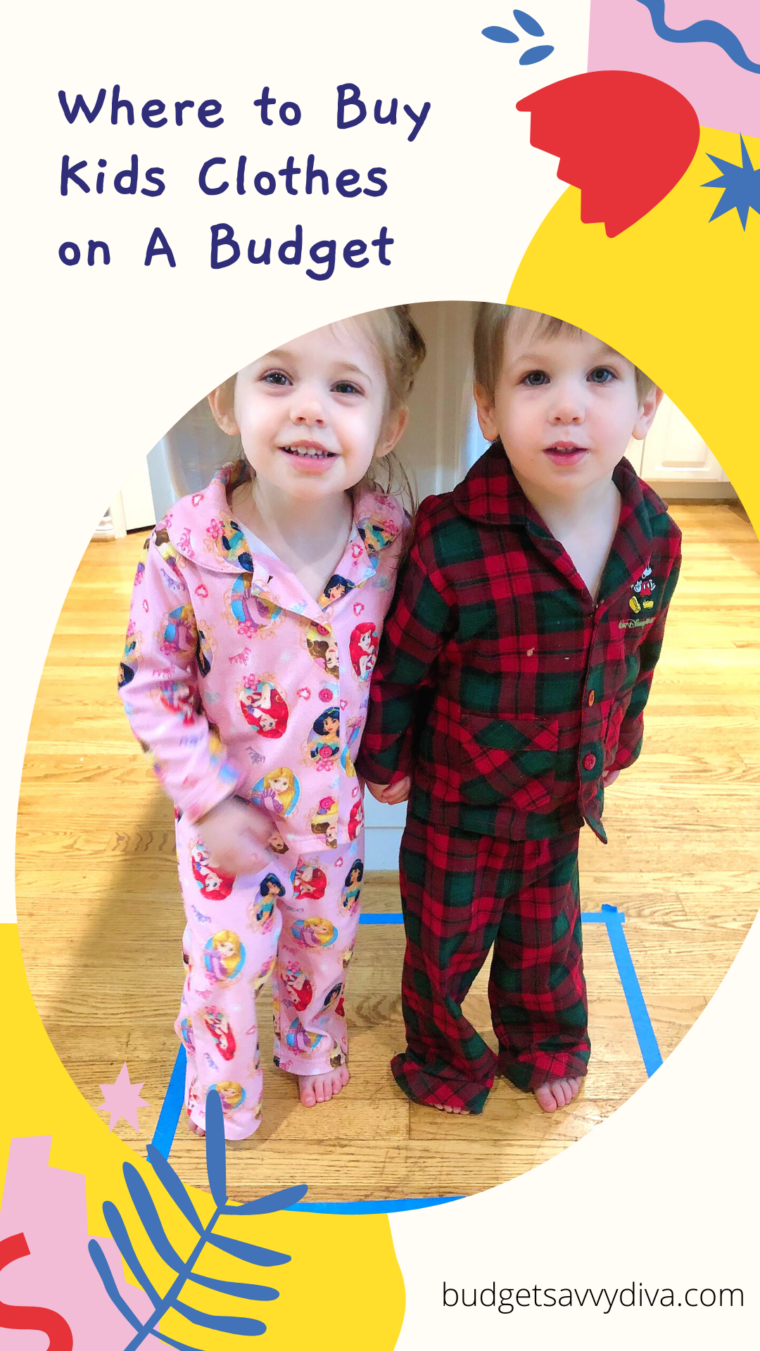 I almost never pay retail for kid clothes – I think the only time was when we were at Walt Disney World. I recently had a reader ask me where do I get the best deals personally. So this is what I pay and where I find the clothes – you most likely find better deals than me – but this is what I am able to do.
My FAVORITE source for kids clothes – garage sales. Seriously I have snagged some of the best clothes at garage sales. One thing I have noticed is that there are BARELY any boy clothes around me. I tend to spend $.50 – $1 per item. THIS is my favorite way to buy clothes.
2nd – eBay. These pjs in the photo above were from eBay. $7 shipped each – I normally never spend that much HOWEVER both were in great condition and I knew they would get use again with the littles. eBay is great on buying clothes on a budget. I search for lots – you normally can get items for about $1.50 per item
3rd – Carters – CLEARANCE. DO NOT TOUCH any other section. I can get out of carters for pretty low. Normally around $4ish a item. They normally send the package to a local store for pickup to avoid shipping fees
4th – BabyGap – I sometimes can get deals for low as $2 per dress. I love BabyGap for the look and quality.
5th – Poshmark – ehhhh…. So I love Poshmark sometimes – but it is PRICEY – it is because after shipping ( normally around $7 and Poshmark fees there is not a ton of wiggle room for sellers to make money so prices are higher. I have bought a couple of things.
Shoes – I tend to buy these from garage sales OR I ask my parents to gift us shoes for Christmas.
I would love to know how you buy kid clothes? I need some ideas.