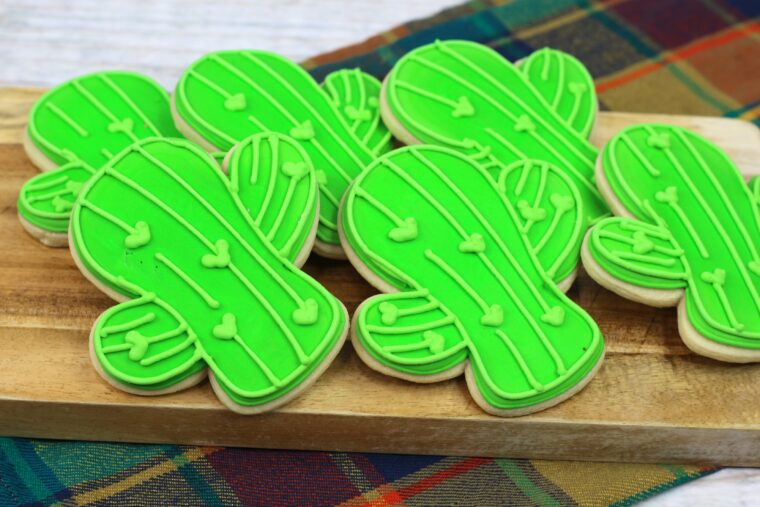 A lot of Oregon dwellers are snowbirds and I can understand why. They fly to Arizona in the winter where it's dry and sunny. Although this is a pretty mild winter so far. Summer is my favorite season and I already miss it. Lately, it has been cold and wet, perfect weather for staying in with the family and making sugar cookies. The twins love when we get to bake together. I just have to keep an eye out for any ingredients that go missing in the process. This cookie requires a cookie cutter from Flycalf.
Making Sugar Cookies with the Twins
Gwendolyn and Lawson are so much fun to cook with. Whenever mama or dada are in the kitchen they always want to pull up a chair to watch and help. Sugar cookies are their favorite thing to bake. We've made a lot of them over the Christmas season. They love to decorate with sprinkles and then see what comes out of the oven.
A Whole New Type of Sugar Cookie
So far we have kept things simple. They can't do a lot effectively in the kitchen, but I want them to have fun. So when it's time to mix, I let them "mix" and then I take over. Usually, the sugar cookies we make are precut into squares, but I decided on a whole new type of sugar cookie topped with royal icing. This cookie requires a cookie cutter, which the twins have yet to be introduced to. Since I'm in a desert mood lately, I thought cactus was a perfect choice.
Cactus Sugar Cookies
Ingredients
1 C of unsalted sweet cream butter, softened
1½ C Powder sugar
1tsp vanilla
1 egg
3 C of flour
1 tsp baking soda
1 tsp cream of tarter
Cookie Cutter: Sweet Sugarbelles Cactus shape
Royal Icing ingredients
4 egg whites
½ tsp cream of tarter
½ tsp vanilla
4½ C powder sugar
Leaf green and Neon Green gel food coloring
2 disposable piping bags fitted with a number 2 tip
1 squeeze bottle
Instructions
Preheat oven to 350 degrees
Cover a cookie sheet with parchment paper and set aside
Using a standing mixer, cream together the butter, powder sugar, vanilla and egg and mix until combined and creamy
Using a large bowl, combined the flour, baking soda and cream of tarter
Gradually add in the dry ingredients and mix on low speed
Using your hands continue to mix until fully combined
Lightly flour a cutting board and knead the cookie dough a couple of times
Roll out the dough to about ½ inch thick
Cut out 12 Cactus and place onto a cookie sheet
Bake for 8 minutes or until lightly golden brown
Repeat steps until all dough has been used
Let cookies cool completely
Royal Icing Directions:
Using the standing mixer, combine the egg whites, cream of tarter, vanilla and powder sugar and mix until combined and stiff peaks form
Split icing into 2 bowls
Add a few drops of Leaf green into the first bowl and mix until combined. You are wanting to get a slightly dark green color
Add about 2-4 drops of neon green gel coloring into the second bowl and mix until combined.
Scoop about ¼ C of the leaf green icing into one of the piping bags
Scoop ½ C Neon green icing into the second piping bag and set aside
Add 2-4 tsp of water into the remaining leaf greeb icing bowl and mix until combined
Pour the icing into squeeze bottle
Using the leaf green piping bag, out line the cactus
Using the thinned icing, fill in the cactus
Let cookies dry overnight.
Using the neon green piping bag, pipe a line round the middle of the cactus
Pipe a line around the edges of the cactus arms
Pipe broken lines down the centers of the cactus like in the images
Pipe little hearts on some of the broken lines
Allow to dry for 2 hours before enjoying!
Royal Icing Decor
One of the most satisfying cookie toppers is a complete blanket of royal icing. There are a couple of tricks to making these cactus cookies beautiful, so follow carefully. The kids aren't ready for this one yet. But they will be.