Rudest Person EVER – "Do You Know How To Count"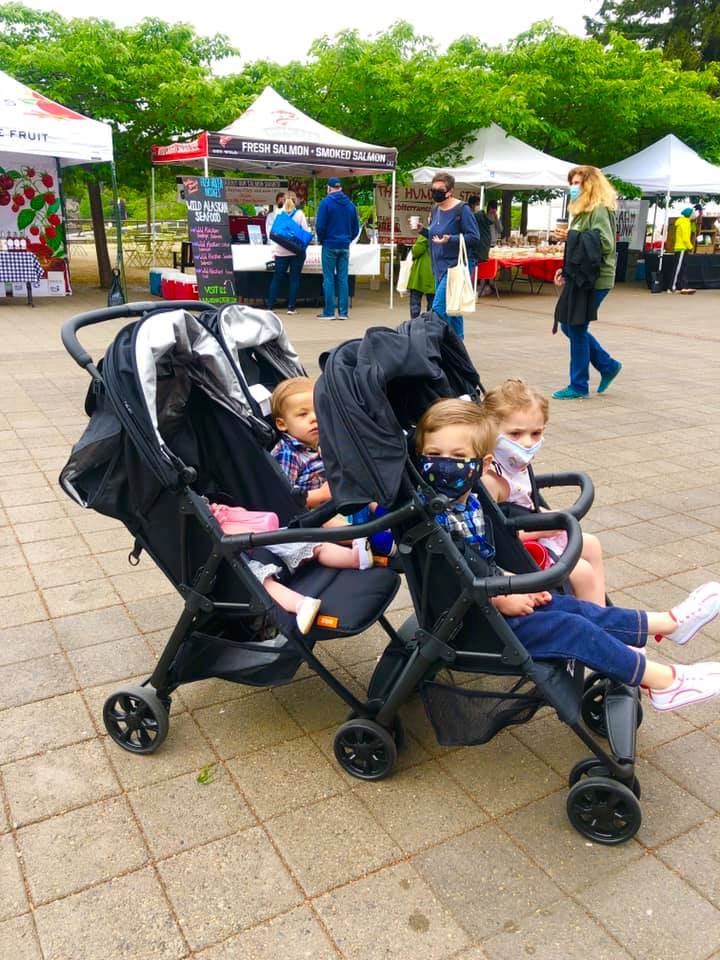 To follow Baby 5's Journey Go HERE.
When we go out as a family there is never a time we are not approached at least a few times. It does not really bother us since the kids – especially the twins and Lachlan love the attention.
I will say recently – since I became very visibly pregnant the comments we receive to our face are becoming less and less ideal. We are able to shake it off since we know the kids comes first and are extremely loved and cared for.
HOWEVER, there is one comment that wins the rude award. I cannot even understand why she would say something like this to me.
Okay.
So I am at the farmers market in the photo above – with the kids in the quad stroller. An older woman comes up to me and says – "I hope you can count to five". I look confused. Again she repeats herself – "I hope you can count to five – since you obviously do not understand the concept of birth control".
Then she gave another dirty look and left.
Like.
What.
I wish I would have said something but I am still in shock – what should I have said?