Lawson Is Going To Be on A National News Show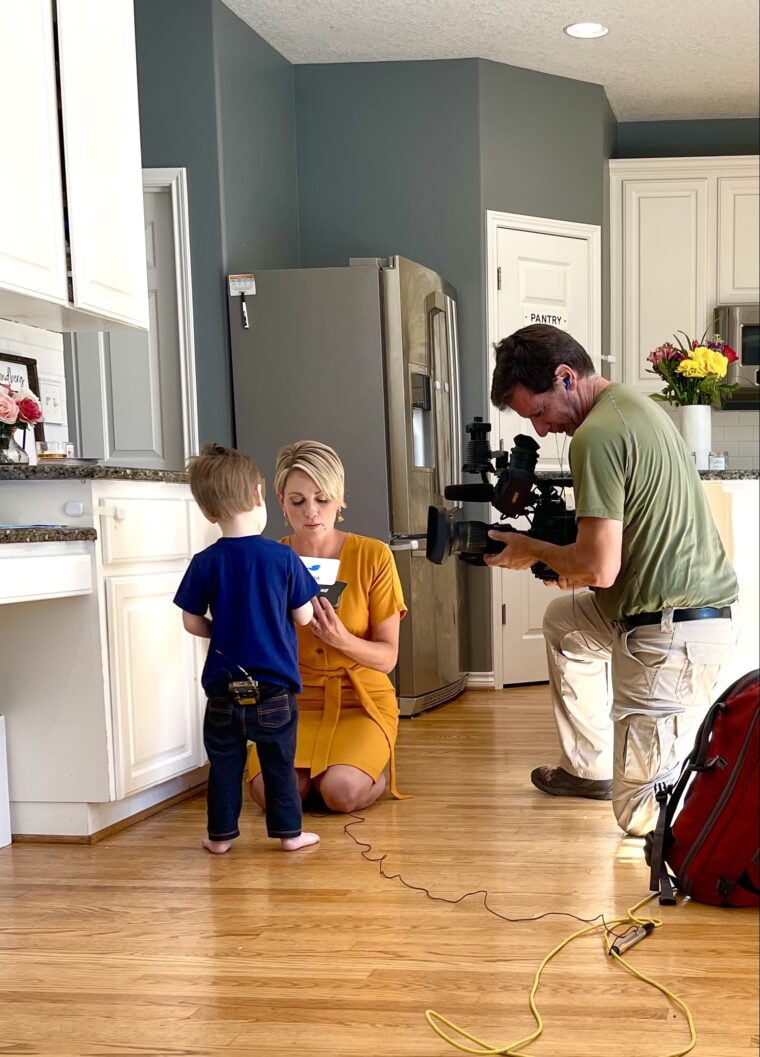 For all of the Lawson posts go HERE.
Couple Important Posts – Lawson Took An IQ Test – Here Is His Score – 4 Year Old 
and Pint-Sized Prodigy Makes Mensa History
Today was a hard day. We had a lot to compete with after monday. That day was packed with excitement, especially for Lawson. We really appreciated the outpouring of support from you guys and it was right on the heels of a big moment we all got to share as a family yesterday morning. It's really an interesting story. CBS took notice of Lawson's recent Mensa membership and his prodigy level of geography and they reached out to me about sending a crew out to interview Lawson for the Evening News with Norah O'Donnell! We could not believe Lawson was going national! WHAT?! Of course I had to say yes, but I was still never quite sure it would happen until the van pulled up on our driveway on Monday morning. They really were there! Lawson was so excited for another interview, too. And the CBS team couldn't have been friendlier.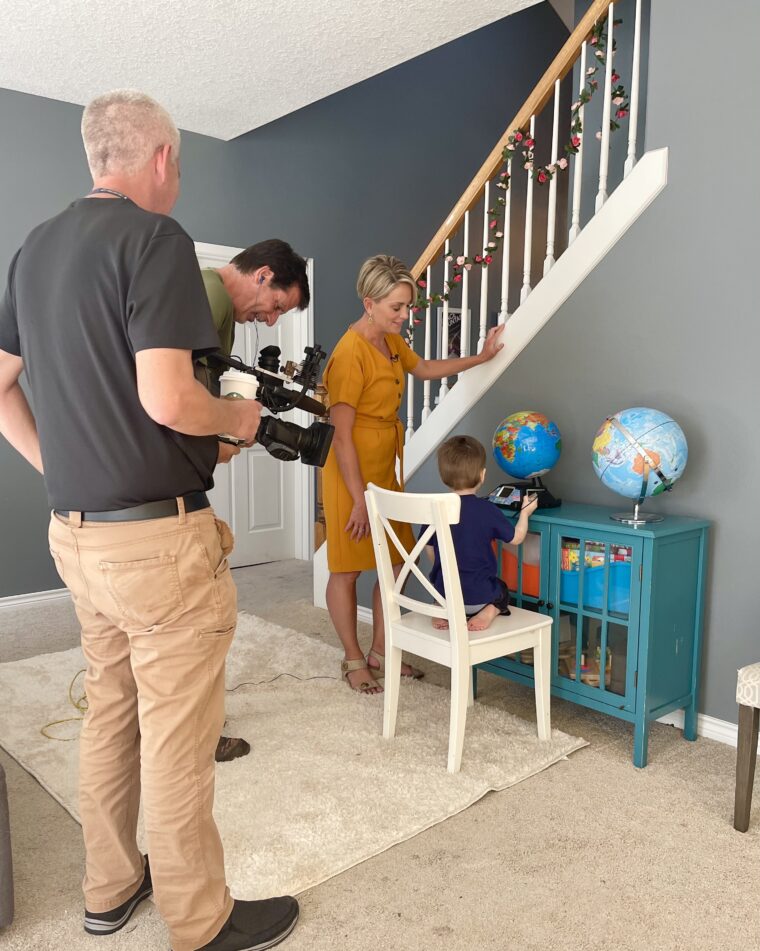 Lawson is Going National!
CBS is obviously a major network, so to be on a news program that will be broadcast nationwide is quite a thrill. I had to look up the numbers and our smart little boy is going to be seen by over 4 million people when the piece airs. I know I think our son is exceptional but for such a huge show to take notice and want to send a team people on a plane to come see him is just so mind boggling. Of course, Lawson doesn't know what a big deal that is. He just thought it was fun to chat with ew people about the things he's really excited about. 
A Day with a News Crew
We definitely had our hands full with all of the kids on Monday morning as the camera guy was setting up the shots and Jamie Yuccas got to know Lawson a little bit better. He was dazzled by her glittery nail polish and he loved to hear the states and countries she had been to. Jamie had just gotten back to the states from covering the Olympics in Tokyo. From the Olympics to Lawson. That sounds right! I also found out she's a two time Emmy winner, so they really brought out the big guns.
Gwendolyn was just fine staying out of the spotlight, but she loves to be a little helper and the camera guy was so gracious as she shadowed him while he gathered and assembled all the equipment. The producer was delighted to have the kids around too and was fine with impromptu interruptions. Eric was glad to loosen the reins and not have to be a full time baby wrangler. It was so much fun and Lawson had such a high after all of it was done.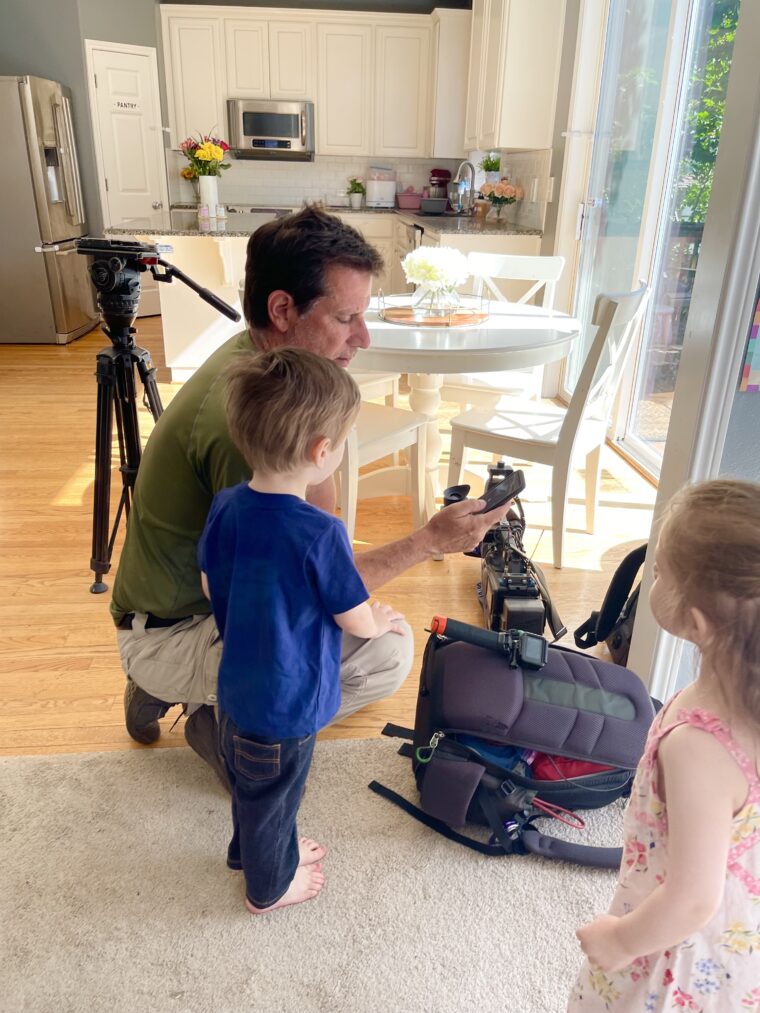 Tune into CBS Evening News Tomorrow Night
See Lawson strut his knowledge of geography on Wednesday night at 6:30 ET. The segment is supposed to be at the end of the program for a bit of some lighthearted news to finish the night. You can watch online too on CBS Evening News I can't wait to see how it all came together and I hope you all will tune in, too!