What to Buy in 2023 Guide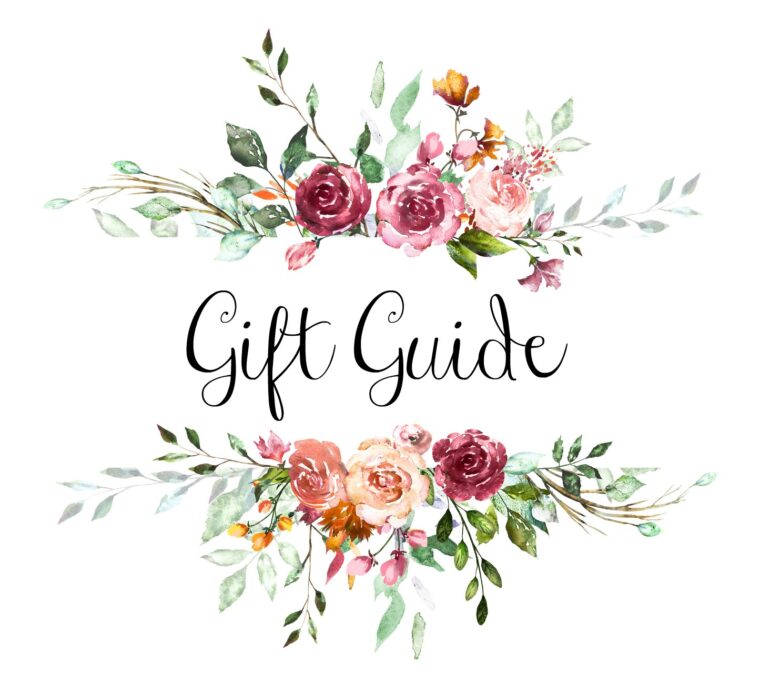 The 2023 Budget Savvy Diva gift guide is here. There is a gift here for anyone on your list. Some of the items in the gift guide were gifted and some were bought by me. Each item on the list has been used by me or my family.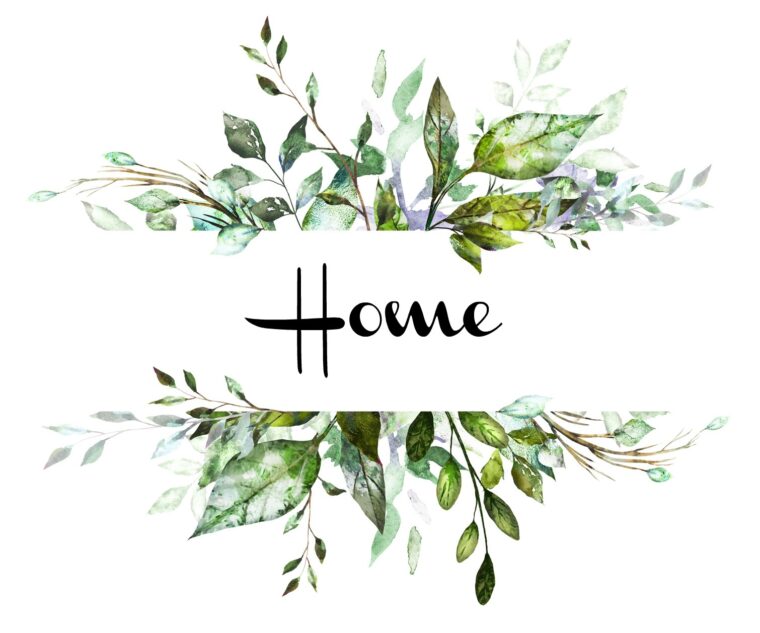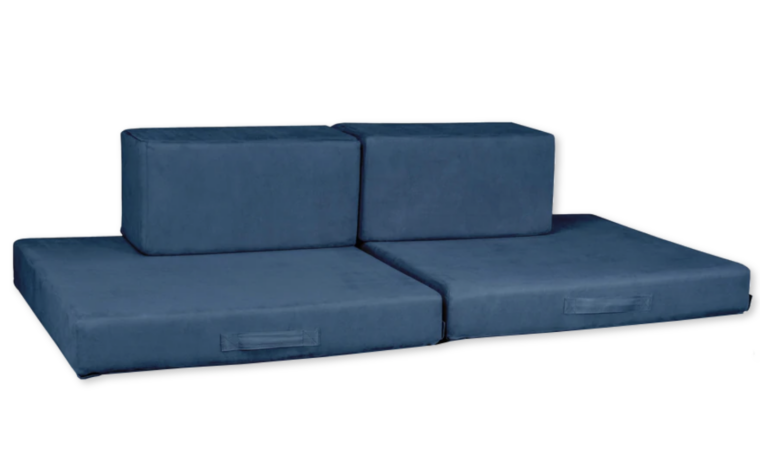 Why I Picked It – I choose it for the kids – they are loving everything about this couch! I love they stopped jumping on my couch
The Mini Figgy – This mini play couch is anything and everything an imagination can create.  The Mini Figgy includes 2 base cushions, 2 rectangles, and the option to add waterproof liners.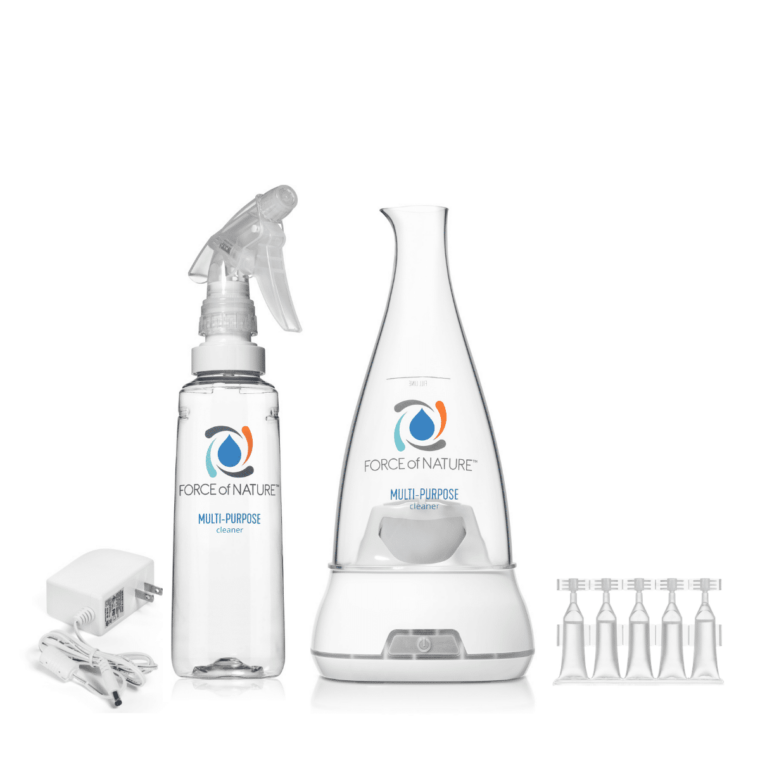 Why I Picked It – For years I have been making my own cleaner with water, vinegar, and essential oil. I try and limit chemicals around the kids – but I know the cleaning power is not there. This seems like the perfect fit – and it works great!
Force of Nature – a little appliance that turns salt, water and vinegar into a cleaner and EPA-registered disinfectant that's just as powerful as bleach. Force of Nature is a multi-surface cleaner, deodorizer and disinfectant that's free from all the toxic chemicals. It's the perfect sustainable swap that can replace every cleaner under your kitchen sink. Plus, it kills 99.9% of germs and comes with planet-friendly reusable bottles!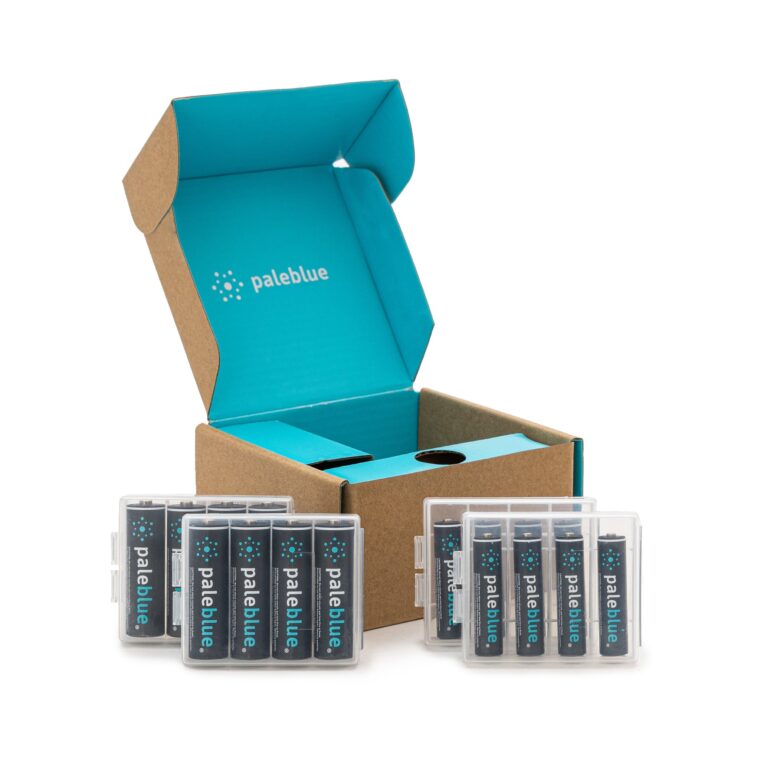 Why I Picked It – We go through batteries like they are water with all the electronics that are in this house. I really wanted a better option and this fit the bill. Highly recommend.
Pale Blue Earth
These 
batteries
 work better than standard single-use alkaline 
batteries
 (think how your headlamp dims as your 
batteries
 die…not with these…or how your emergency radio loses range as the 
batteries
 lose power…again, not with these). Moreover, Paleblue batteries work great in support of battery-powered toys and tools (gaming controllers, remote controls, keyboards, drills, etc.)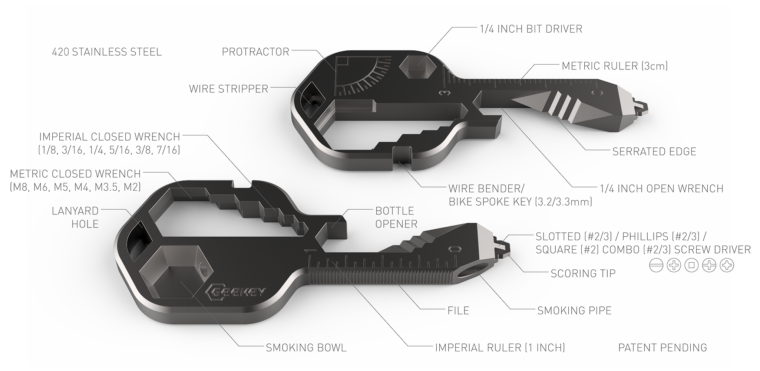 Why I Picked It – For Eric – how cool is this multi-tool that he can keep in his pocket. Great price point too.
A Geekey multi-tool is just the thing to keep on hand this year to help with everyday problems you may face! This expertly combined go-to tool is the size of a key, so be ready to upgrade your keychain. It's fully equipped with more than 16+ functions to help you tackle those common, everyday problems, and when you're done, simply toss it back in your pocket. Don't let its size fool you. This award-winning work of art and engineering is crafted out of a solid chunk of 420 Stainless Steel to take on big and "tough as nails"  jobs.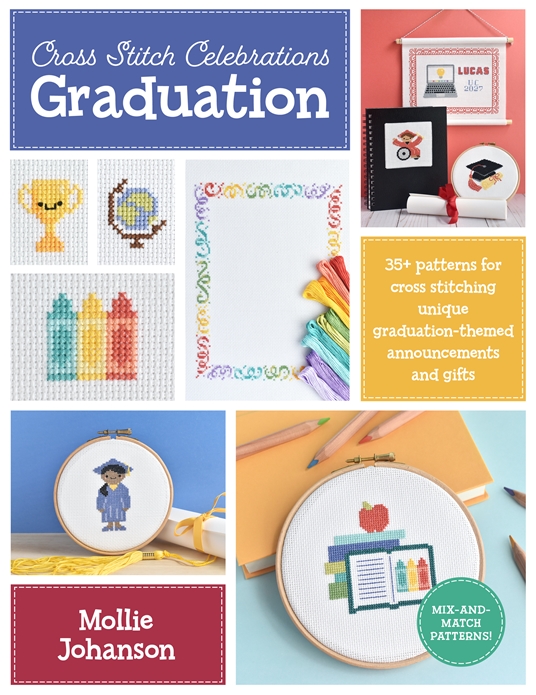 Why I Picked It – I really want to get into Cross Stitching again. I love this book.
With Cross Stitch Celebrations: Graduation, learn to create personalized graduation announcements, congratulations, and additional keepsakes for education-related accomplishments.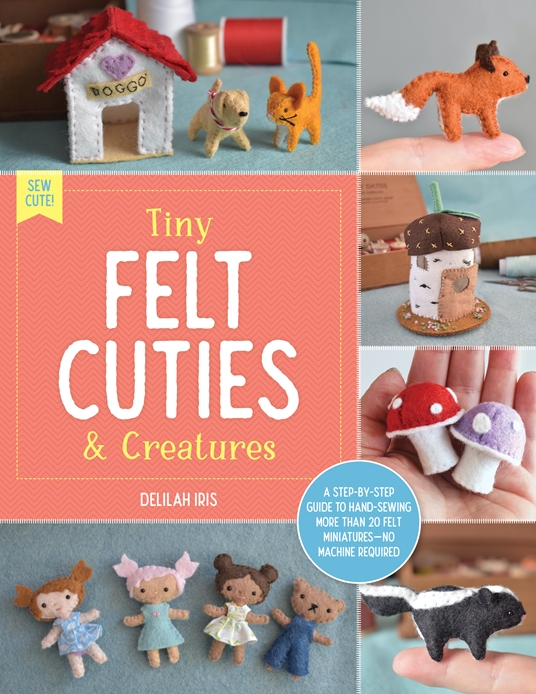 Why I Picked It – I always wanted to make felt little creatures. I am excited to use this book.
Tiny Felt Cuties & Creatures, featuring step-by-step tutorials and projects and beautiful photos that illustrate easy felting techniques. No sewing machine needed!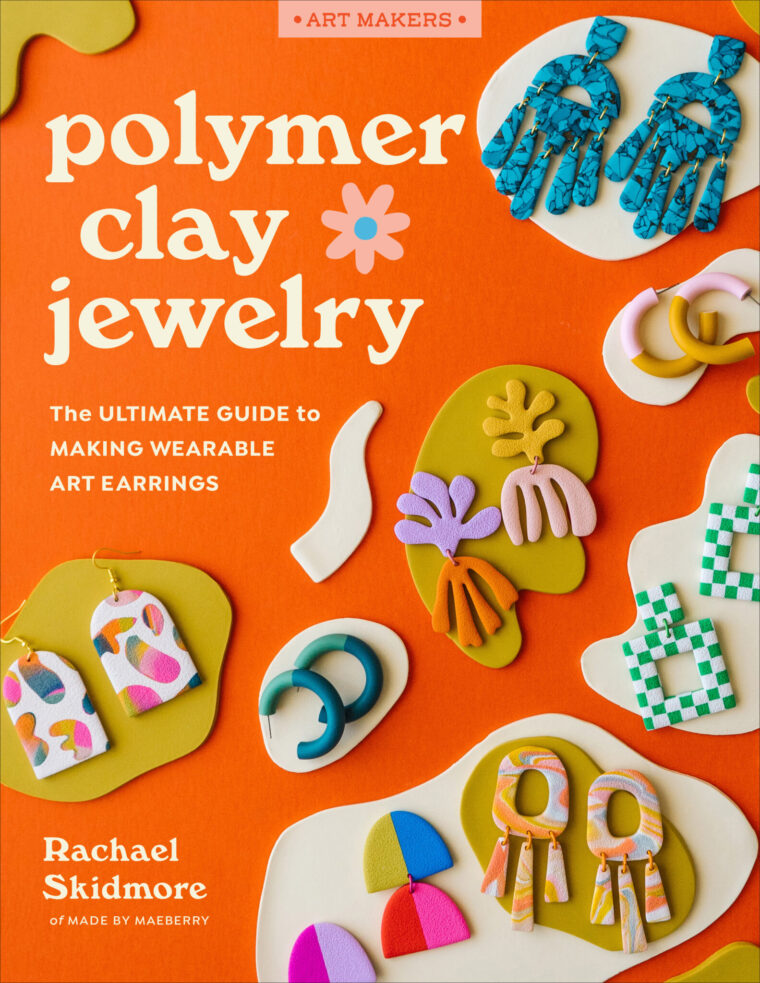 Why I Picked It – I have always wanted to make polymer clay jewelry.
Polymer Clay Jewelry  author Rachael Skidmore—owner of the popular online shop and social-media channels Made by Maeberry—takes a fresh, contemporary approach to this classic craft. Through her easy-to-follow photographic steps and clear instructions, you can make your own contemporary earrings in a variety of colors and styles.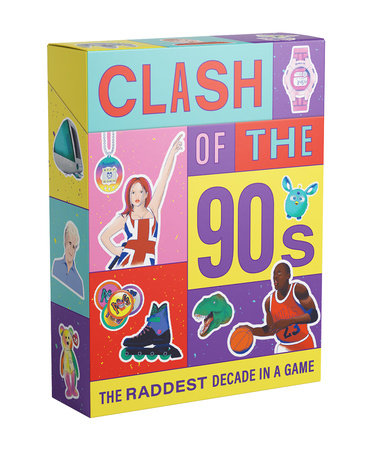 Why I Picked It -This game looks like ton of fun!!! Love!
Clash of the 90s by Niki Fisher is the ultimate test of 90s knowledge. Toplay, pass the cards out until none remain—but no peeking! In turns, flip thefirst card in your pile and pick from one of six categories: Novelty, Radness,90s-ness, Influence, Game Changer, or Legacy. Each has a numerical value. Readone out, and if your icon beats the rest, take all the played cards from thatround. Play until one winner claims the entire decade. (Illustrator: NikiFisher; ISBN: 978-1-922754-21-9; Pub Date: February 28, 2023; Price $16.95)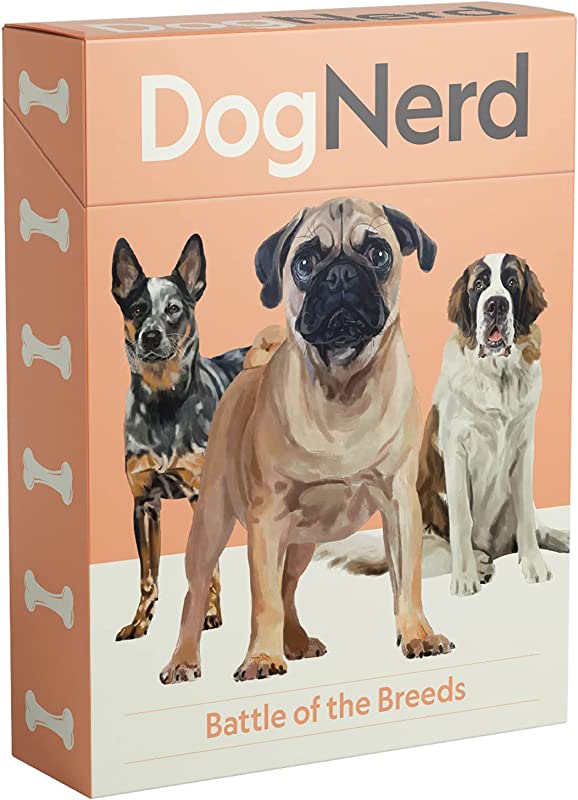 Why I Picked It -This game looks like fun.
Dog Nerd: Battle of the Breeds is a game to decide who is the top dog. To play, pass the cards out until none remain—but no peeking! Inturns, flip the first card in your pile and pick from one of six categories:Cuteness, Size, Intelligence, Scrappiness, Loyalty, and Friendliness. Each hasa numerical value. Read one out, and if your pooch beats the rest, take all theplayed cards from that round. Play until one winner claims the entire kennel.(Illustrator: Marta Zafra; ISBN: 978-1-922754-35-6, Pub Date: January 31, 2023,Price $16.95)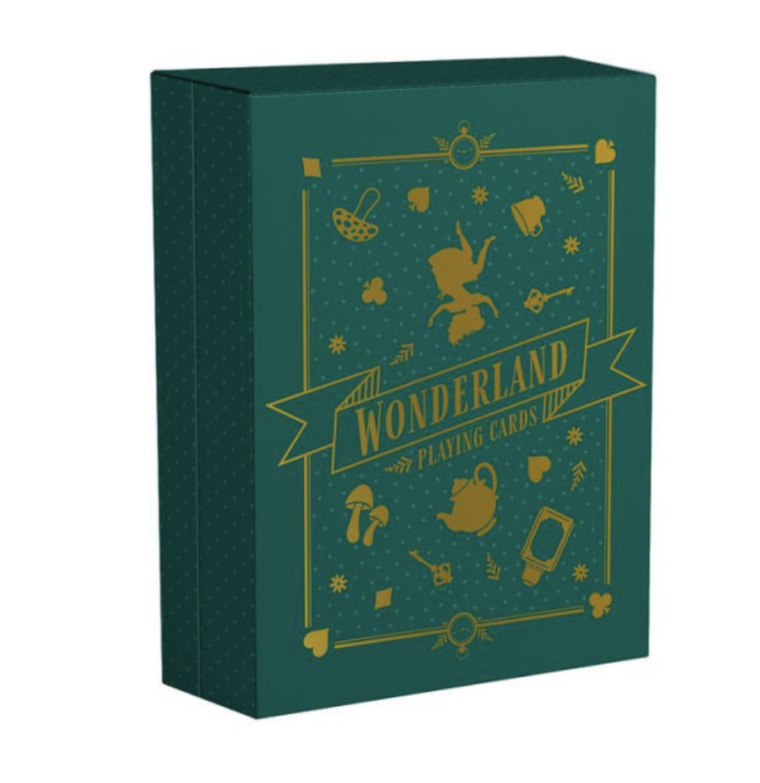 Why I Picked It – I love the idea of a fun spin on a classic.
Wonderland Playing Cards is a standard poker set with four classic suits. Each celebrates Lewis Carroll's iconic characters. The Cheshire Cat is spades; the White Rabbit represents clubs; Alice is diamonds. But beware, the Queen of Hearts—her suit will take your head.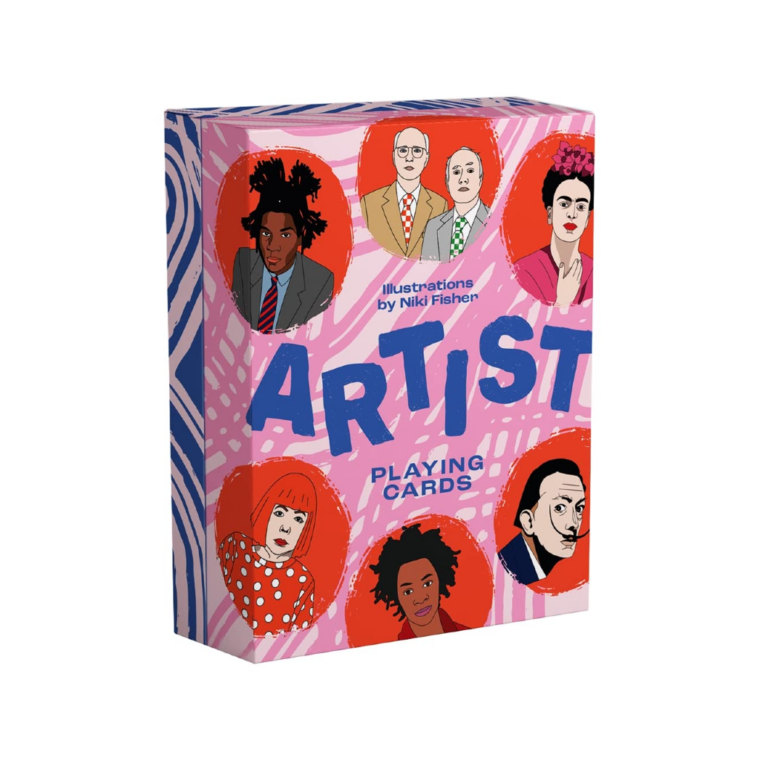 Why I Picked It – I love the idea of the combination with artists and playing cards.
Artist Playing Cards features artists from Banksy to Basquiat, Haring to Hockney, and Yayoi to Yoko. Artist Playing Cards is astandard poker set with four classic suits. Each card features a differentartist, with an illustration and a short bio. Who needs an art history classwhen you can instead celebrate great artists with a round of cards?(Illustrator: Niki Fisher; ISBN: 978-1-922754-32-5; Pub Date: January 31, 2023;Price: $14.95)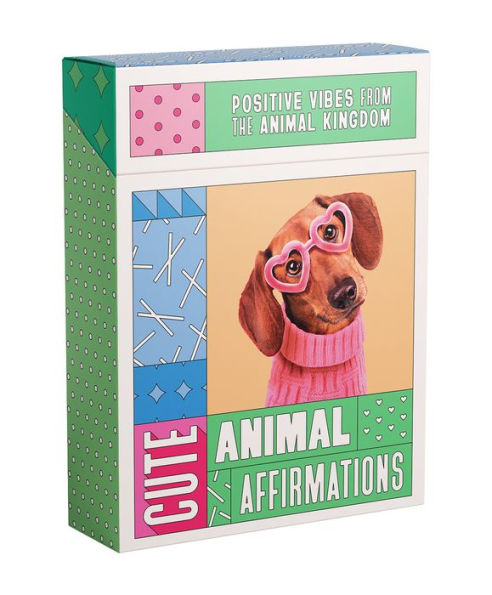 Why I Picked It – How cute are these cards. I love the idea.
Cute Animal Affirmations contains fifty cards featuring words of inspiration that these animals would have uttered if they could talk. You know you can overcomethis week, but why not let this cute greyhound confirm it? You're already goodenough, but this fluffy kitten will reassure you that you have everything youneed to succeed. You are right where you're meant to be, and this bunny rabbitagrees. When the going gets ruff, turn to these sage animals for empowering words and affirming gazes.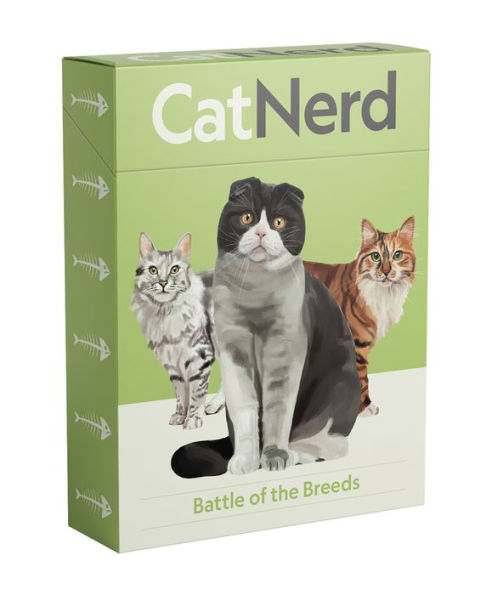 Why I Picked It – Cats are my favorite. I just had to have this game.
Cat Nerd: Battle of the Breeds is a game to help to decide which cat is the most purrfect. To play, pass the cards out untilnone remain—but no peeking! In turns, flip the first card in your pile and pickfrom one of six categories: Cuteness, Fluffiness, Intelligence, Friendliness,Cunning, and Playfulness. Each has a numerical value. Read one out, and if yourcat beats the rest, take all the played cards from that round. Play until one winner claims the entire cattery.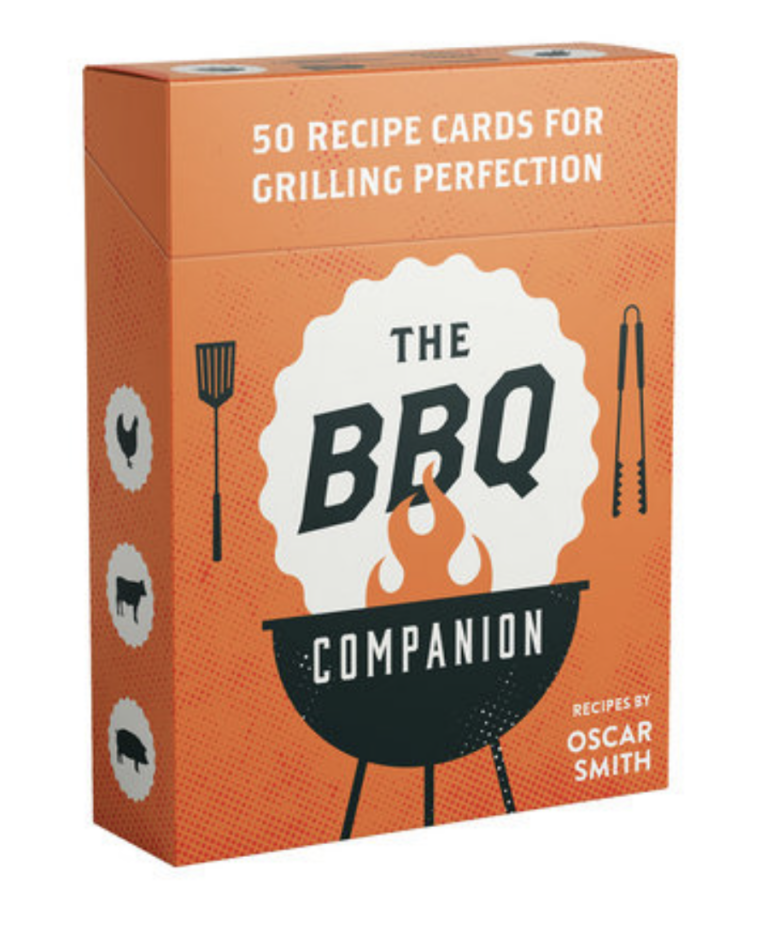 Why I picked it – Eric loves to BBQ – he has used the pack and loves it.
The BBQ Companion: 50 recipe cards for grilling perfection is your guide to grilling up a great time—pull out a card and get cooking in the great outdoors. With fifty recipes in the deck, it's got you covered for chicken, beef, lamb, pork, seafood, veggies, and options for side dishes and even desserts.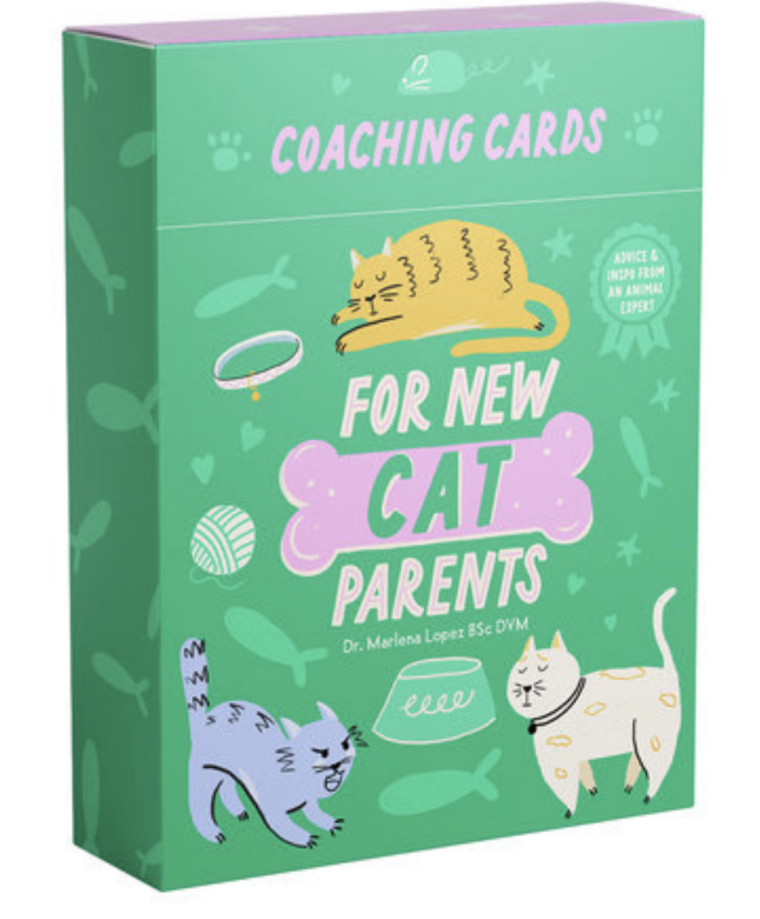 Why I picked it – I love anything having to do with cats 🙂
Coaching Cards for New Cat Parents: Advice and inspiration from an animal expert is for all the new paw parents who need to hear that it'sall right. Each card covers a different topic you'll need to know, includingpreparing your house, selecting the right food, dealing with issues likeaggression or excessive grooming, and knowing when to take your cat to the vet.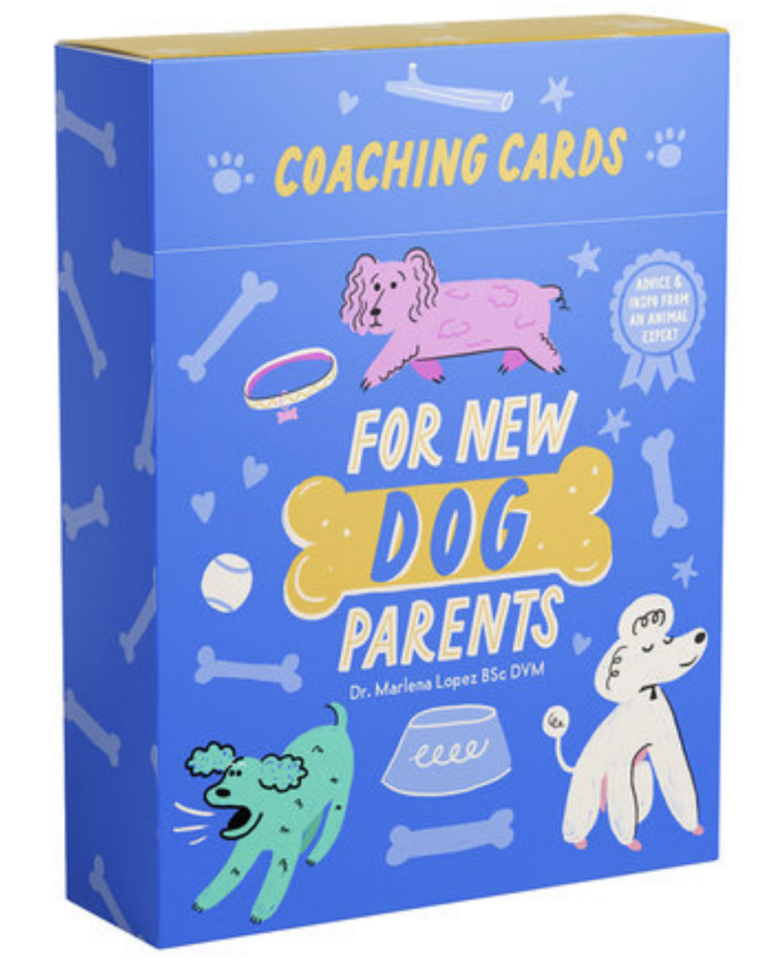 Why I Picked it – one of my close friends just got a dog and I thought this was perfect.
Coaching Cards for New Dog Parents: Advice and inspiration from an animal expert are for all the new paw parents who need to hear that it's alright. Each card covers a different topic you'll need to know, includingpreparing your house, selecting the right food, dealing with issues likeseparation anxiety, and knowing when to take your dog to the vet. So while your favorite shirt may need to be dry-cleaned, you can learn how to be the best pet owner for your fluffy friend with real advice from an animal expert.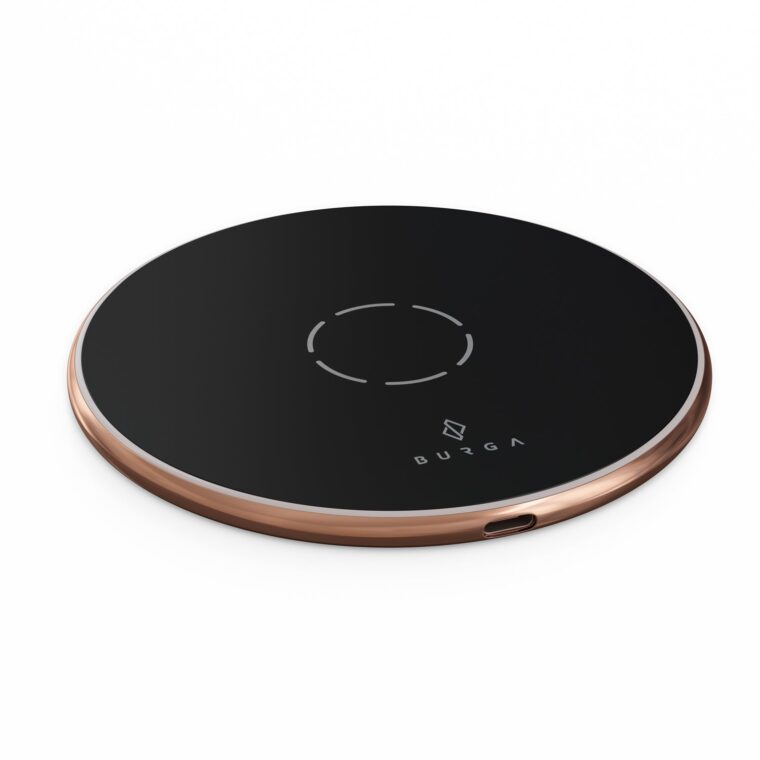 Why I Picked It – I am always in need of a charge. I love everything – especially the power bank and wireless charger! Lifesaver. Must buy.
BURGA – products such as stylish/fashion and matching phone cases, water bottles, reusable mugs, iPad/MacBook/Airpods cases, notebooks. Great prices too.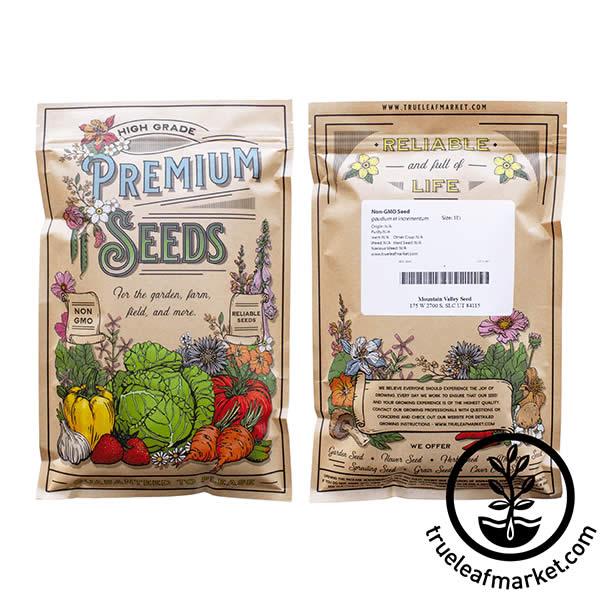 Why I Picked It – You know how much I love to garden. I have been trying to find a new seed company. I love all their offerings.
True Leaf Market -True Leaf Market offers beautiful flower seed kits to grow long-lasting flowers instead of gifting cut flowers that last only days. In addition, True Leaf Market also sells seed packets for a vast array of vegetables and fruit for any foodie to grow their own ingredients at home.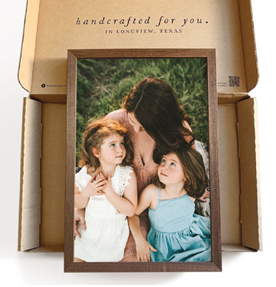 Why I Picked It – I want high quality wall art of the kids. I could not love it more. Highly recommend.
Smallwoods – The custom wood frame prints are the perfect gift for anyone this year, but especially for moms after a seasonal family photo shoot or family vaca.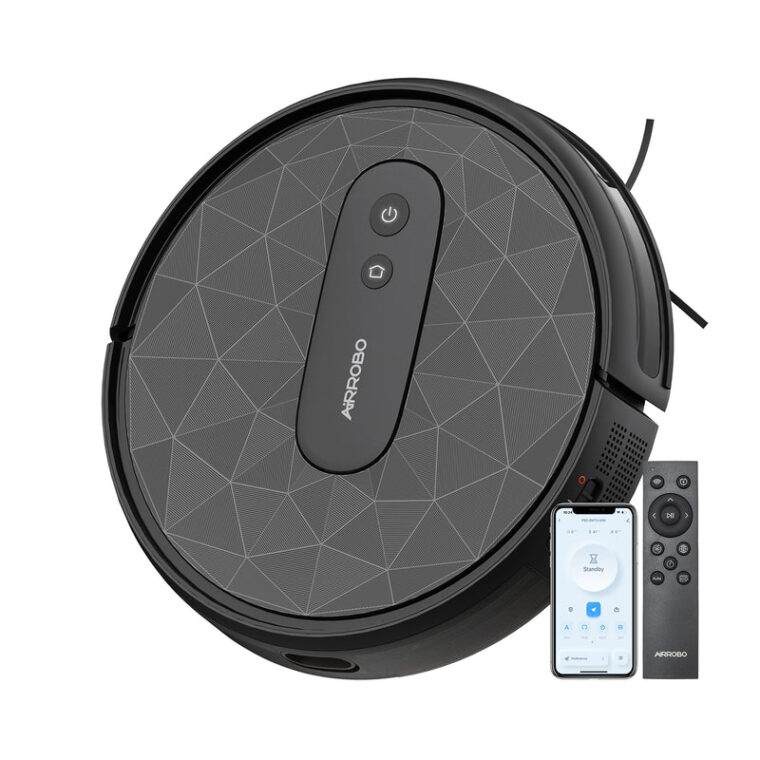 Why I Picked It – This has been a lifesaver with the carpets in the bedrooms upstairs.
AIRROBO P20 is great for first-time users, as it's surprisingly easy to use. 2800Pa strong suction power & floating scraper strip to achieve99.2% high cleaning efficiency. 600ml extra-large dust bin to store fluffy pet hair for hassle-free cleaning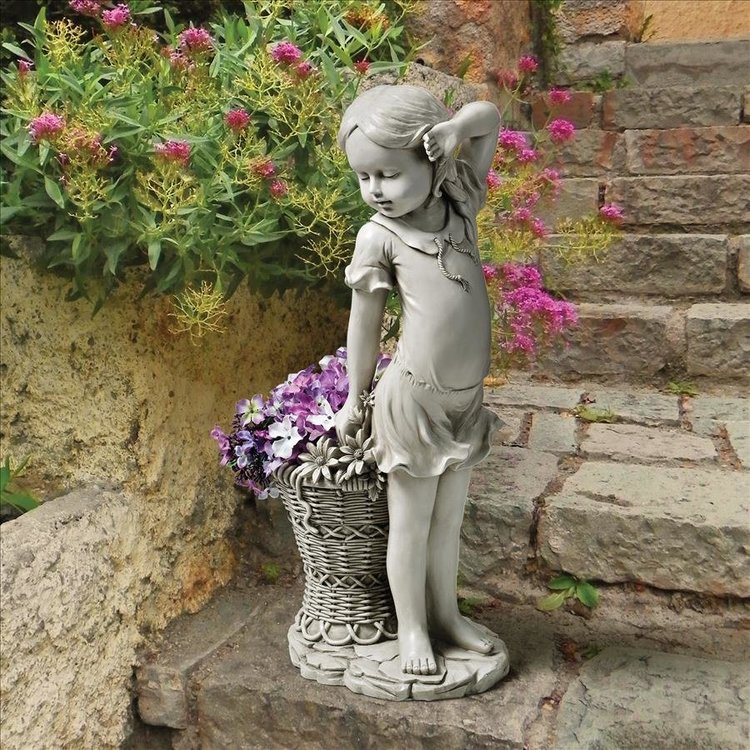 Why I Picked It – I wanted something "pretty" in the garden. Love the addition.
Design Toscano offers specialty one-of-a-kind home and garden accents. They pride themselves on attention to detail by selling unique designs that catch everyone's eyes, of which 90% are exclusive to the Design Toscano brand. They have a wide selection of whimsical and fun statues and fountains that would make the perfect gift for any garden lover!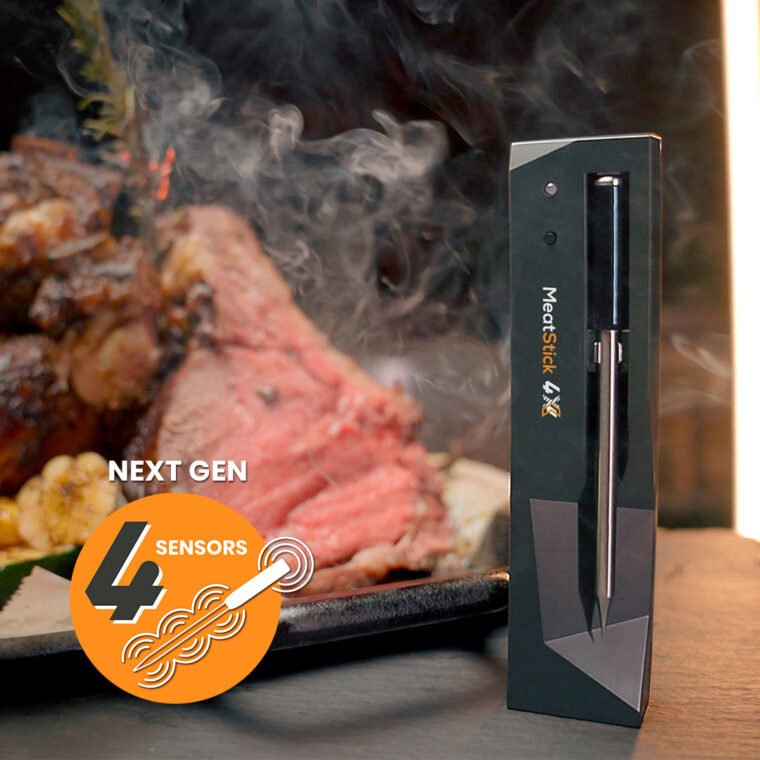 Why I Picked It – For my dad who loves to cook meat. I cannot believe how high tech this stick is!
The MeatStick 4X also features Dual-Shell™ technology also wireless, making it highly durable and able to withstand high temperatures of up to 572F for ambient temperature and 212F for internal temperature. With a wireless range of up to 650ft/200m, you can monitor your meat's temperature from afar, and the stick lasts for 70+ hours on a full charge.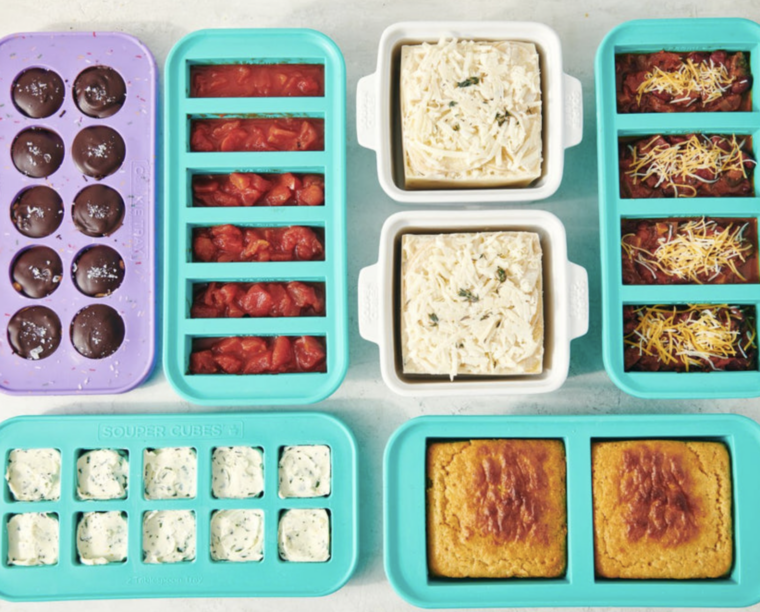 Why I Picked It – I have been wanting to cut the budget and meal prep more. I highly recommend these.
Souper Cubes are a unique, revolutionary invention that make cooking and storing food in specific portions easy. Designed like extra-large ice cube trays, Souper Cubes come in 2 cups, 1 cup, ½ cup and 2 tablespoon portions. They can be used to store and freeze leftover foods such as chilis, stews, soups, and more in portioned ready-to-eat cubes, or freeze and bake personal sized meatloaves, pizza kits, and etc. The 100% food-grade silicone containers are BPA free and can be frozen or baked up to 415 degrees Fahrenheit.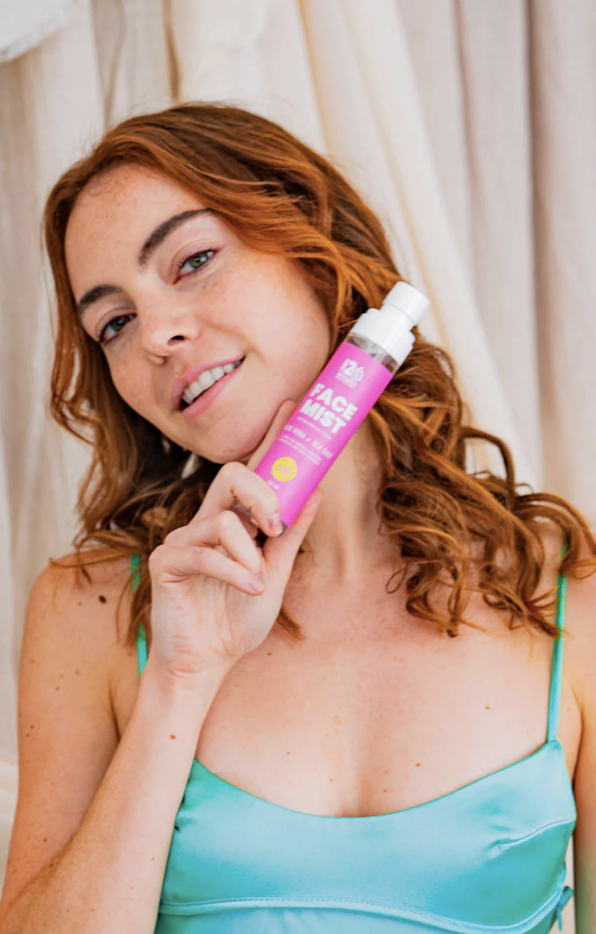 Why I Picked It – I always am looking for brands that make the earth better – I loved all the products I received. Highly recommend.
A new resource-conscious brand, 1SAVES20, is urging people to skip the shower and turn off the tap – while offering a convenient, rinse-free collection from head to toe. With body wipes, hair and face mists, and more, they're hoping that people can shower less and save more water.
Vegan, as well as gluten-, paraben-, alcohol-, sulfate- and cruelty-free, 1SAVES20 uses all-natural ingredients for a quick refresh anywhere—especially helpful when busy moms don't have the time to shower, as well as for travel and post-workout sessions.  Essentials include:
Body wipes – with charcoal and salicylic acid
Body mist – with aloe vera and rose oil
Face wipes – with collagen
Face mist – with aloe vera and sea salt
Cleansing balm – mineral oil-free
Multi-balm – with shea butter, sunflower seed oil and almond oil
Dry shampoo – with aloe vera and sea salt
Hair mist – with aloe vera and sea salt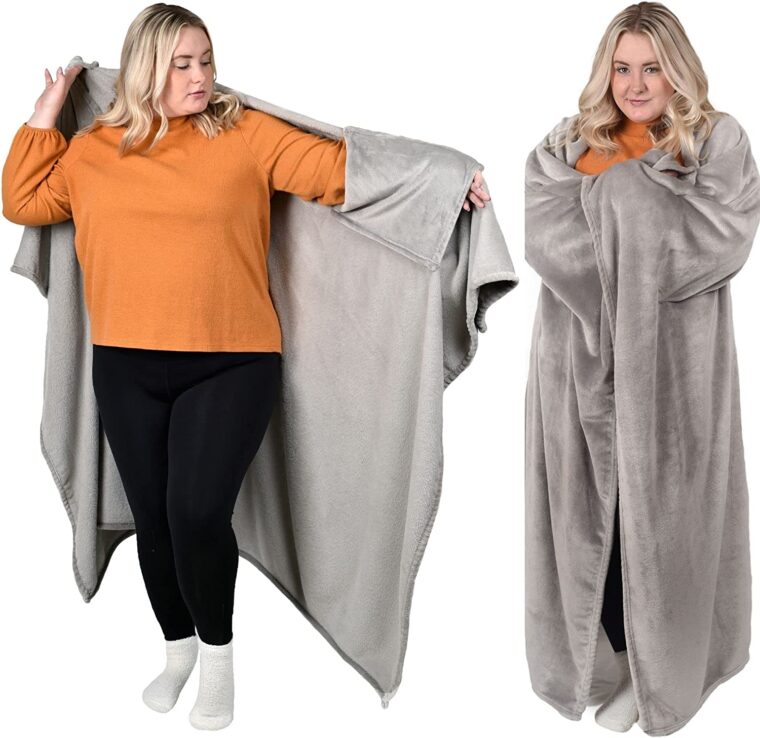 Why I Picked it –  I am ALWAYS cold – and I constantly have the problem that I need my hands but then I am cold. I am loving this blanket
Dreamighty® Happily Ever Cozy™ wearable blanket and home decor throw blanket in one, which has been creating a buzz among adults and teens alike.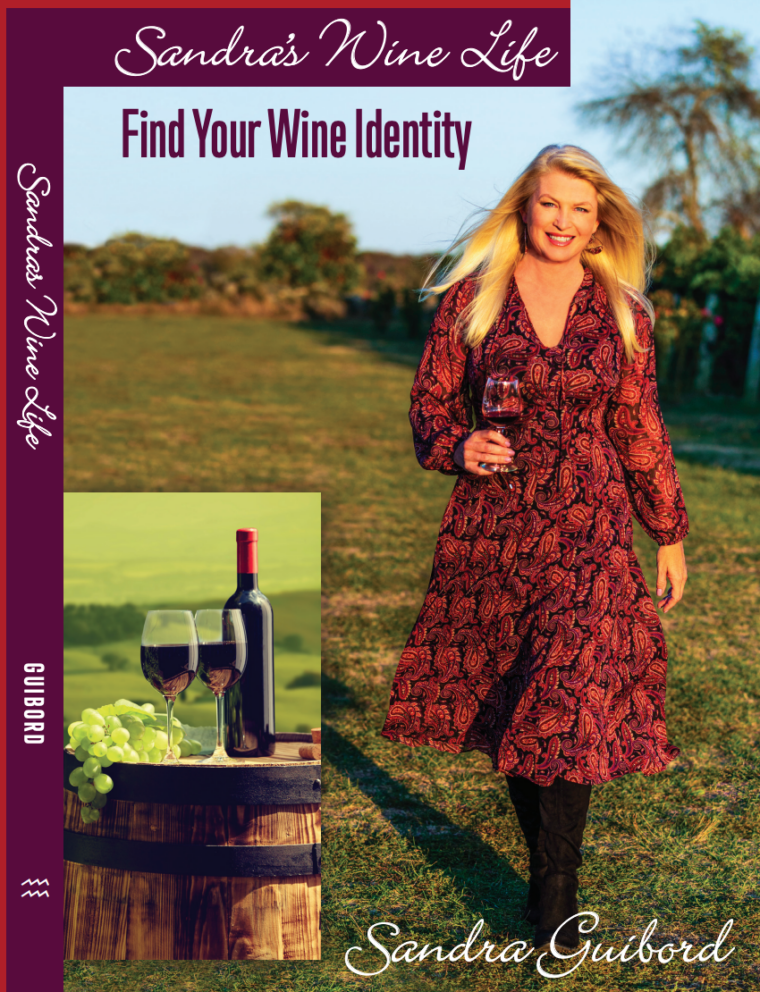 Why I Picked it – I really want to learn more about wine.
Sandra's Wine Life – Find Your Wine Identity, is a consummate guide to the world of wine and offers fabulous, sip-worthy suggestions to turn year-round entertaining into memorable events.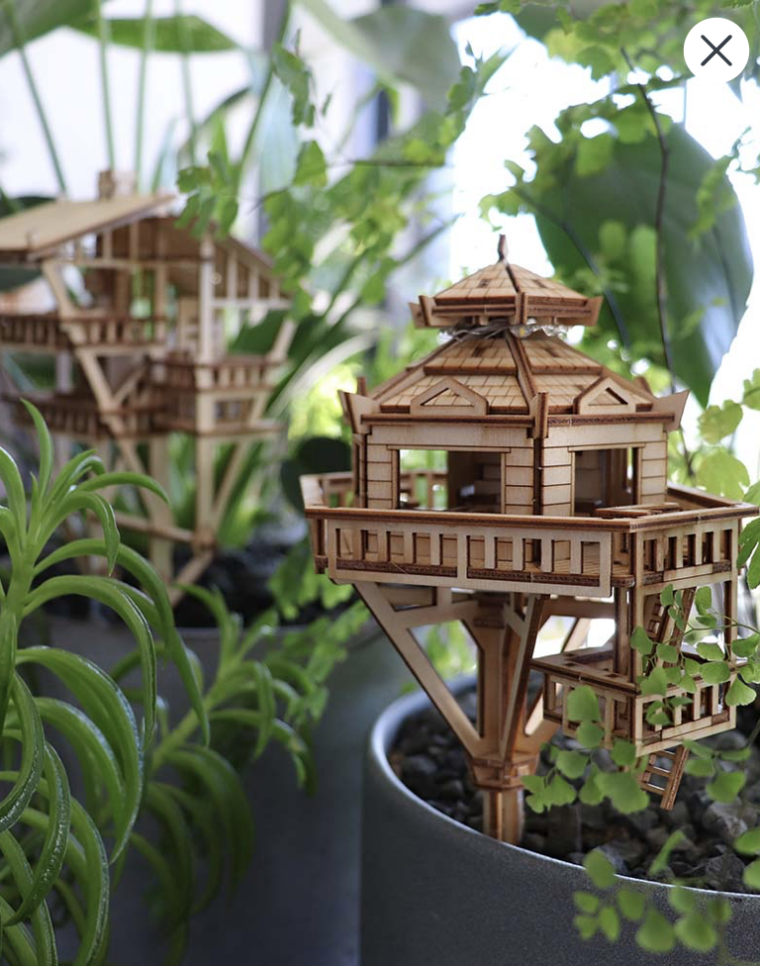 Why I Picked It – I think it is perfect for Lawson and Eric to do together.
Tiny Treehouses are DIY decor that can make for an unforgettable housewarming gift.  The wooden model kits are intricate and incredibly detailed and can cozy up to any plants in the home – real or fake.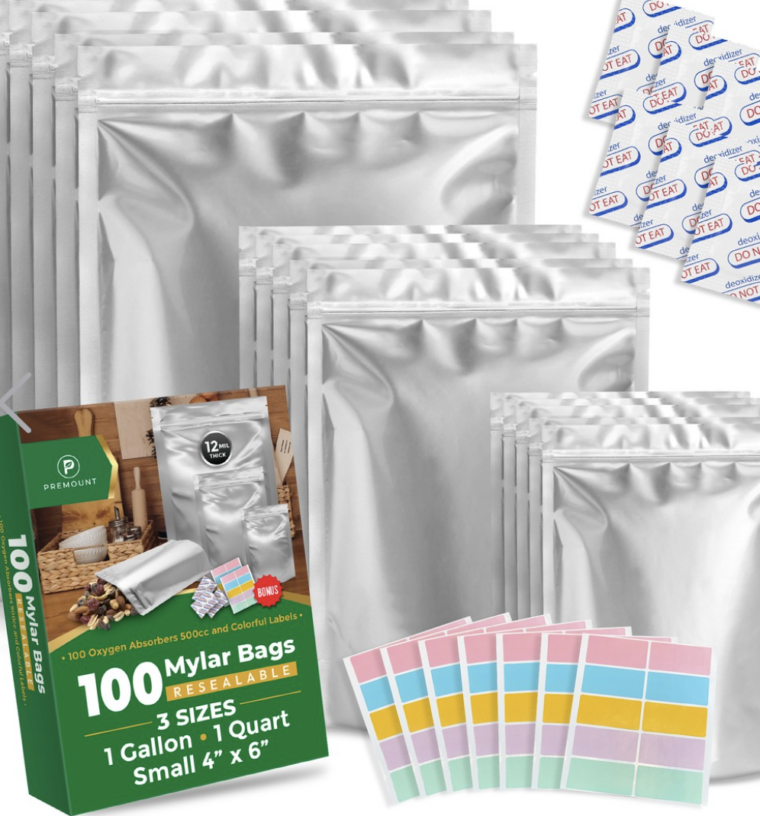 Why I Picked It – I have been dehydrating a lot more and wanting to have a way to store long-term. These work perfectly
Premount Products – A maximum total thickness of 12 Mil with 6 mil on each side. Made out of three strong sturdy layers of aluminum foil; PET, aluminum & PE will provide you the superior durability and protection you need against pinholes and puncture.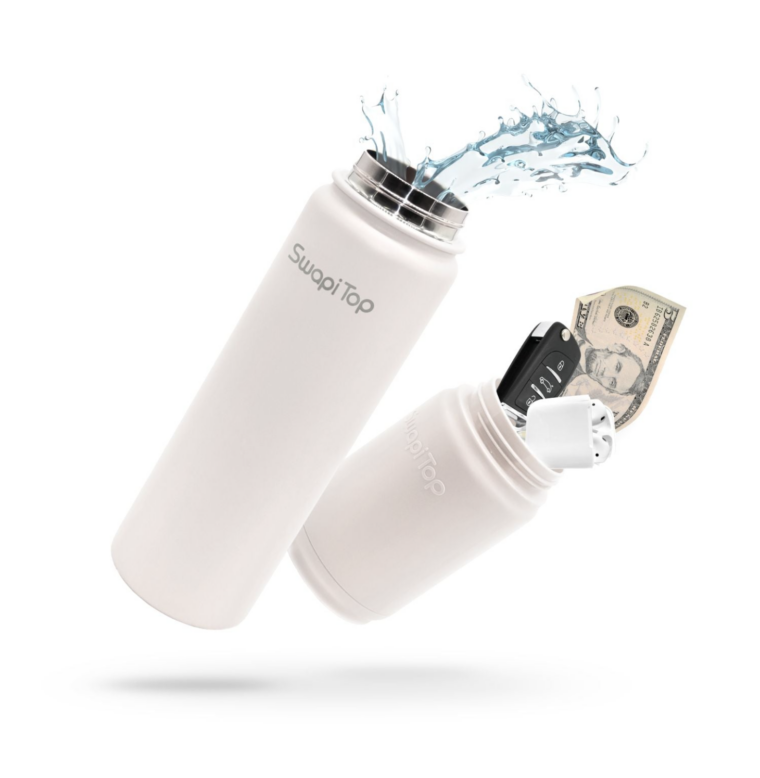 Why I Picked It – I have been looking for a water bottle just like this! I really like the storage aspect.
Swapitop – Introducing the ultimate all-in-one and ultra-sturdy 24 oz bottle with patent pending storage compartment with interchangeable leak proof lids.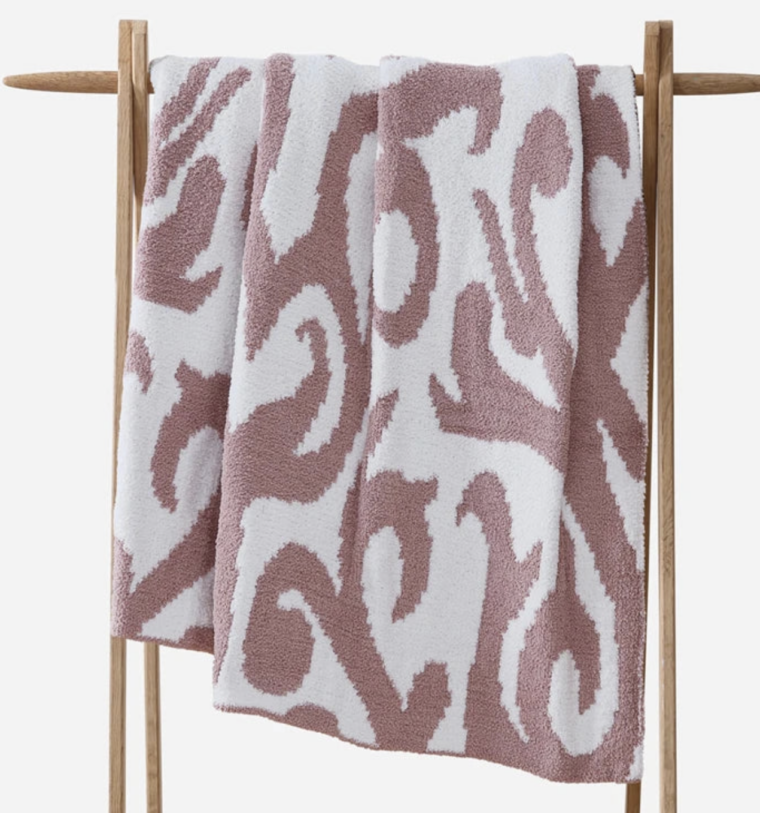 Why I Picked It – I am always in need for a soft blanket to cuddle under on the couch this one is AMAZING!
Sunday Citizen – She's beauty, she's grace, and she'll be your favorite throw forever and ever. Our OG Casablanca Throw is plush, comfortable, and perfectly oversized. With a reversible pattern for twice the styling options, this best selling, double knit blanket will elevate your decor and keep you super cozy.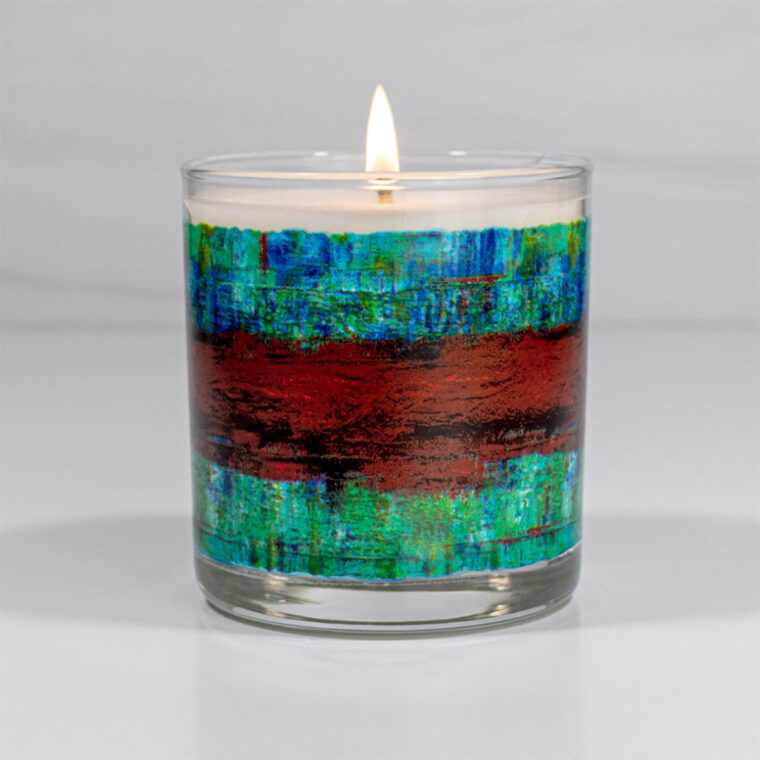 Why I Picked It – I am a candle girls and BOY do these smell amazing. I am so in love with these candles.
Artistscent – is a unique candle brand, created by fragrance and art experts.  We are family-owned and operated small business, located in New Jersey. We partner with visual artists, permanently screen their original art on candle glass and design custom fragrances with them that match their vision for each of their paintings creating a true multi-sensory candle experience.  Our candles make an affordable, beautiful, great smelling gift for anyone that loves gorgeous art and fabulous scented candles.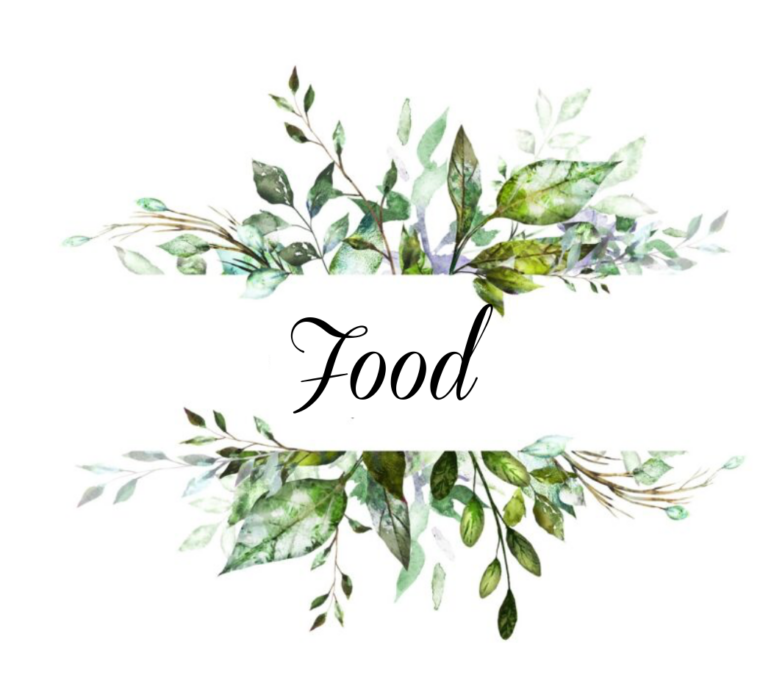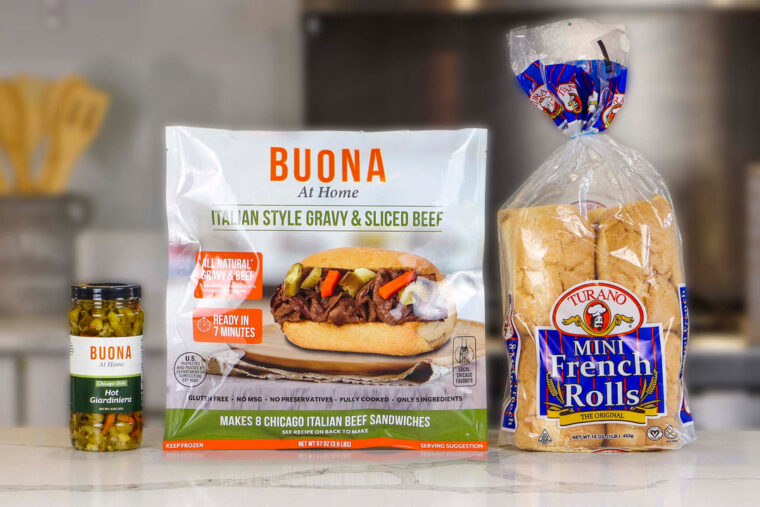 Why I Picked It – I love Italian sandwiches and this one does NOT disappoint. This kit made so many sandwiches. Best of all it was delivered to our door.
Buona, a Chicago family-owned Italian beef chain offers free nationwide shipping of its signature Italian beef and vegan Italian beef sandwich kits– perfect for feeding a large group of football fanatics. The kits are available on Buona's online Shop + Ship store.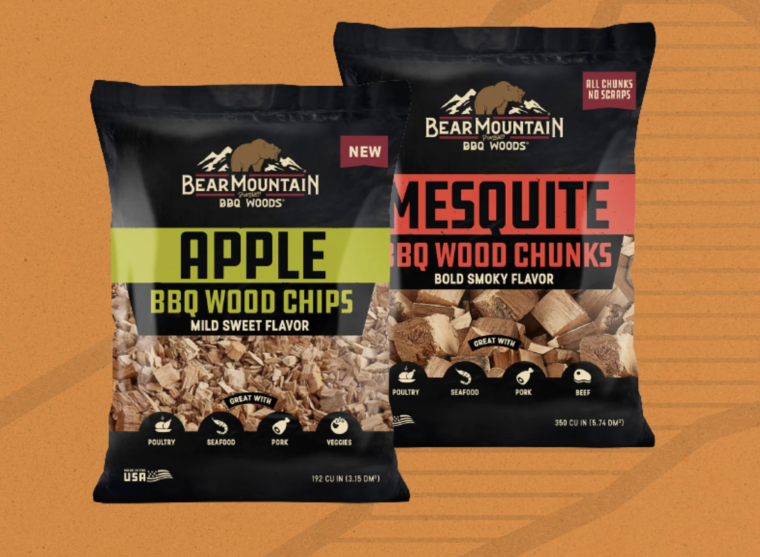 Why I Picked It – We are BIG grillers. Eric keeps mentioning how he wants winter to be over to start grilling. I cannot wait to bring this into our grilling routine.
Smoke 'Ems are perfect for camping, tailgating, traveling, and picnics in the park – they are to be used for any meal, on any grill, anywhere!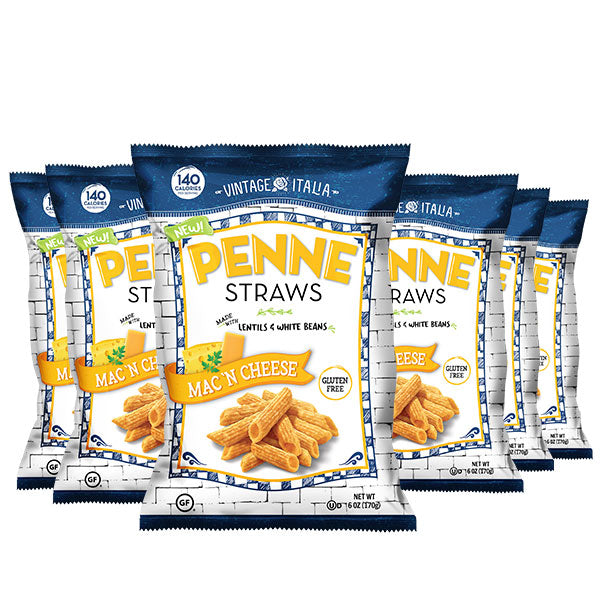 Why I Picked It – For the kids – I cannot believe how much all the kids loved these. I love that they are made with lentils and white beans. I will be buying again.
Penne Straws are the low-calorie, gluten-free snack with a big crunch! Made of lentils and white beans, Penne Straws are seasoned to perfection, giving them authentic, delicious flavors that are only 140 calories per serving. Plant-based, gluten-free, and Non-GMO, they are available in 5 tasty flavors: Mac & Cheese, Cinnamon Churro, Lemon Garlic, Marinara, and Sweet Pepper.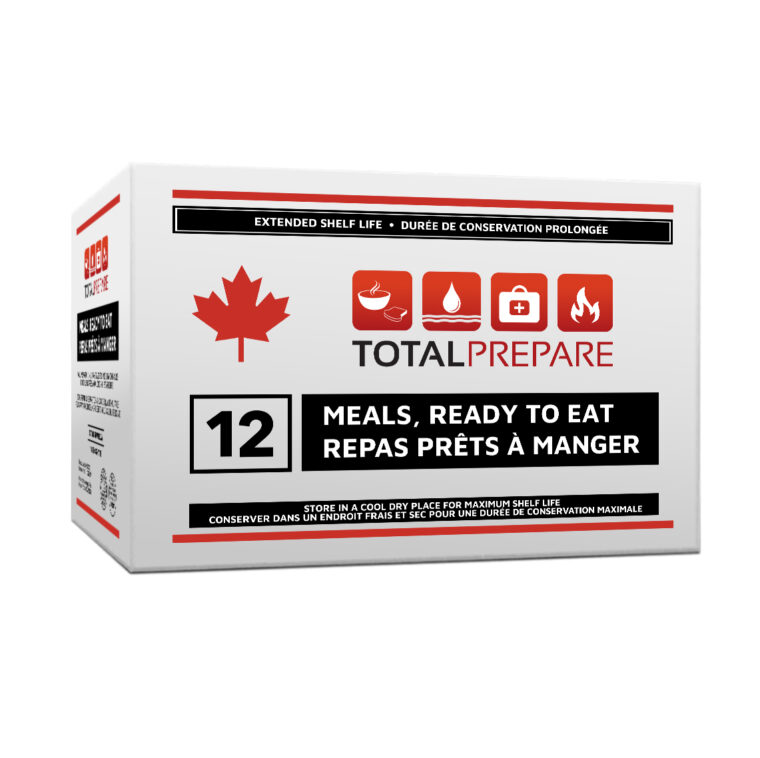 Why I Picked It – Ever since we lost power for 9 days 2 years ago I have been wanting to be way more prepared. The one thing I was missing was ready to eat meals.
MREs (meals ready to eat)  They're complete meals that come with water activated heaters – perfect for emergency preparedness, people who eat lunch at a work site and want a hot lunch, and picnics. Most people either have an emergency kit that could use more food, or are not prepared at all. Great option for people who already have all the usual go-tos. I would like to send you a case to try – I'm confident you'll like them!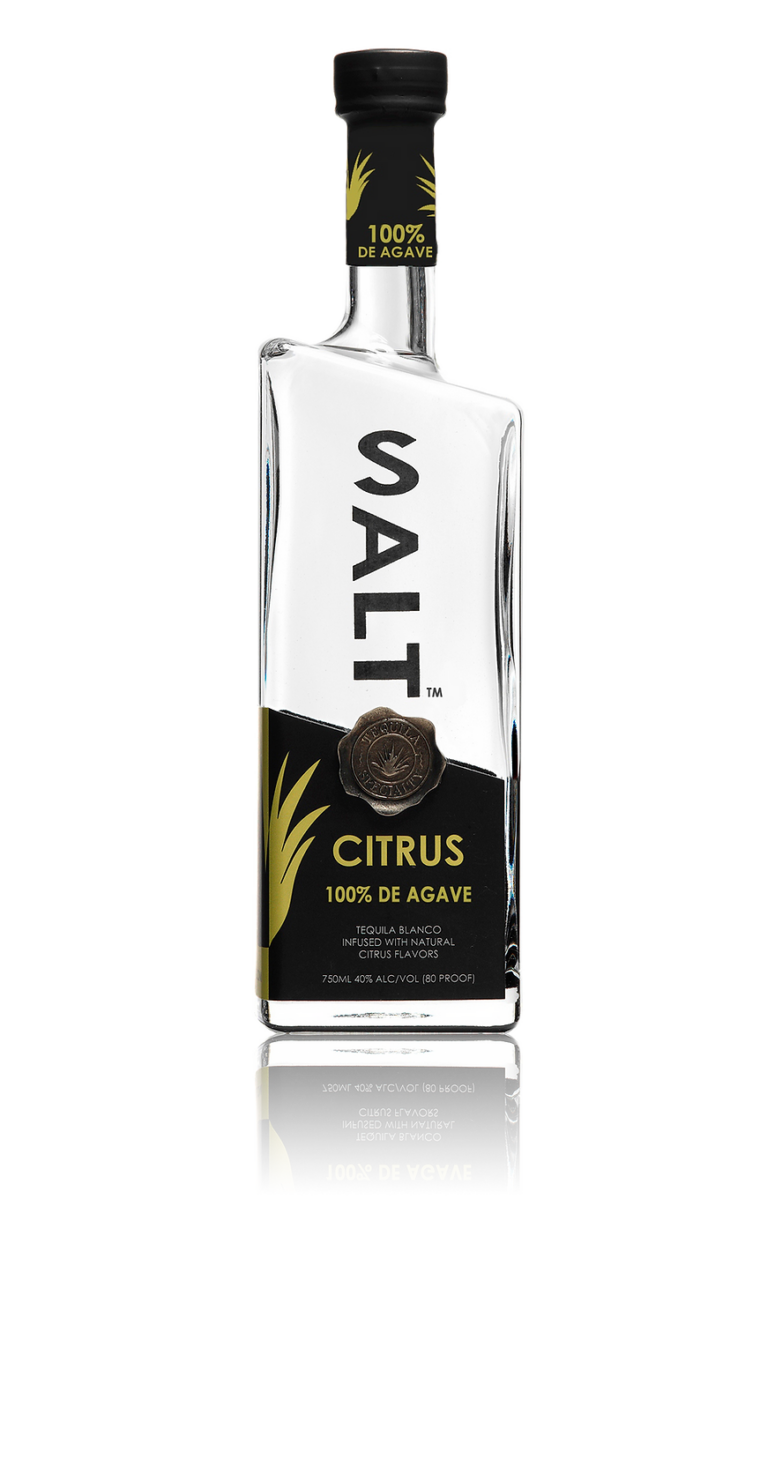 Why I Picked It – I have been getting into making cocktails. I have been searching for high-quality Tequila. I love everything about this.
SALT Tequila (infused tequila – the perfect touch for your cocktails)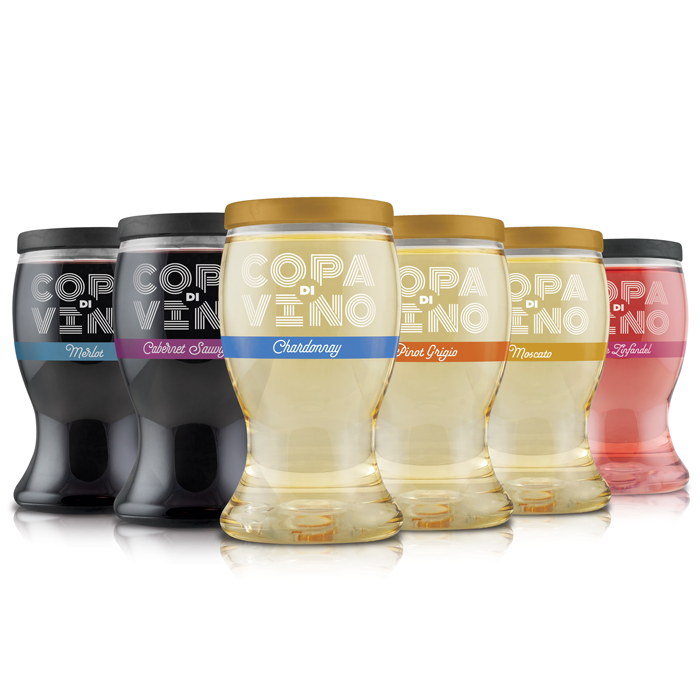 Why I Picked It – For Eric – he loves to unwind with a nice glass of wine.
Copa di Vino single-serve wine. Eric has been loving having these wines on hand.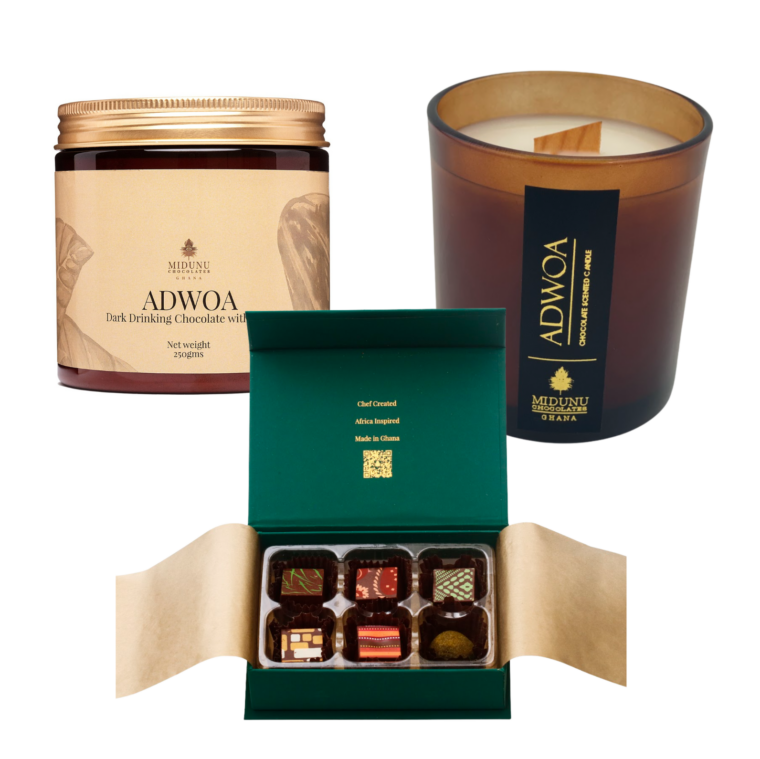 Why I Picked It – I have a love for chocolate truffles – especially when they support such a great cause. I will be buying these in the future.
Midunu Chocolates, an award-winning, Black & women-owned brand creating ethically sourced, chef-crafted chocolate truffles with aromatic spices and flavors from the African continent – 100% hand-crafted in Ghana. These provide a memorable and thoughtful gift while taking the stress and hassle of getting the perfect gift off your to-do list while changing the narrative of extraction from the continent to one where there is value added in a cocoa-producing country.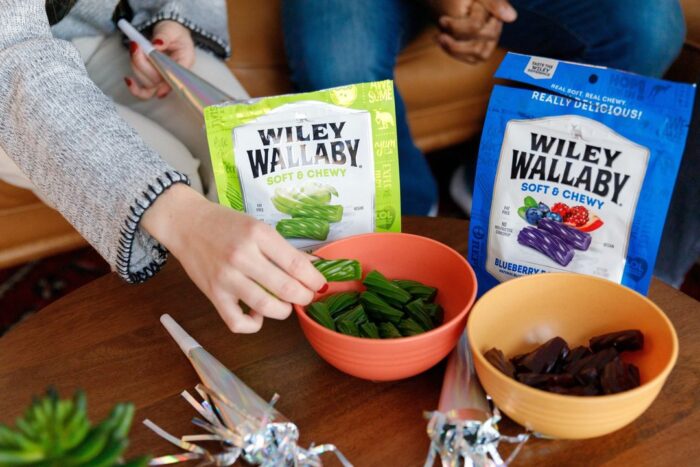 Why I Picked It – Everyone loves licorice in our family. This brand seriously makes the best tasting licorice I have ever had. Love
Wiley Wallaby Licorice – Tasty and delicious… the perfect sweet treat for any dessert board! Wiley Wallaby offers a large variety of soft and chewy licorice that satisfies cravings for a something sweet! Packed so full of fresh fruit flavor, there is less room for the things you can do without. Less sugar, fat free and absolutely no dairy or high fructose corn syrup makes Wiley Wallaby the candy your conscience feels better about, too.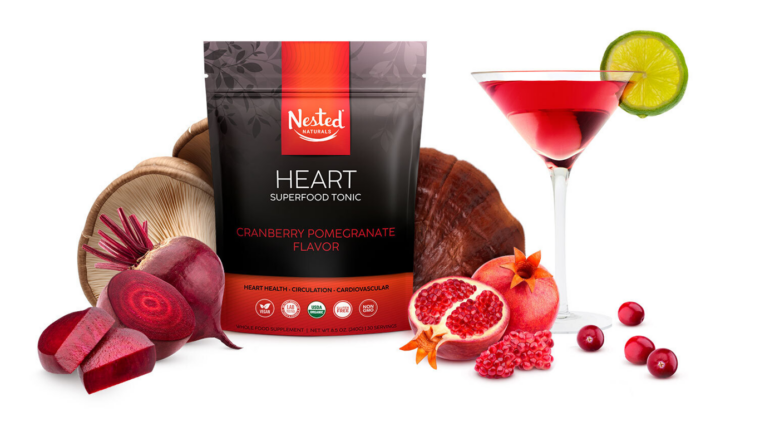 Why I Picked It – I am trying to think about heart health more. It taste great. I highly recommend.
Heart Superfood Tonic – Enjoy a tart, superfood-infused mocktail made with Heart Superfood Tonic as you welcome the New Year with family and friends! This delicious heart health drink mix is powered by organic, fermented beets PLUS Reishi and Oyster mushrooms and antioxidant-rich fruit extracts with zero added sugars.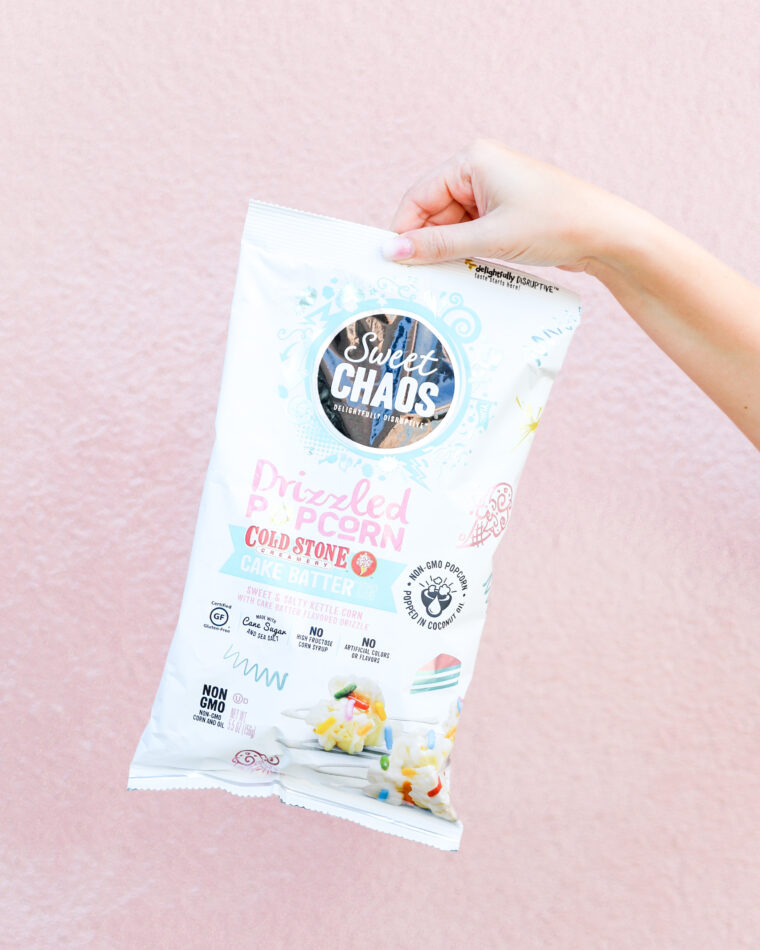 Why I Picked It – For me – I love love love popcorn. I loved every flavor – especially the white cheddar.
Sweet Chaos – Their drizzled popcorn is the perfect mix of your favorite sweet & salty snacks… especially their offerings that include Black & White Sugar Cookie, Cake Batter and Peanut Butter Cup! Sweet Chaos Drizzles are Gluten Free, made with Non-GMO popcorn, and have no artificial colors or flavors. Their mouthwatering popcorn is popped in Coconut Oil, with just the right amount of Cane Sugar and Sea Salt, and then sprinkled with delicious drizzles!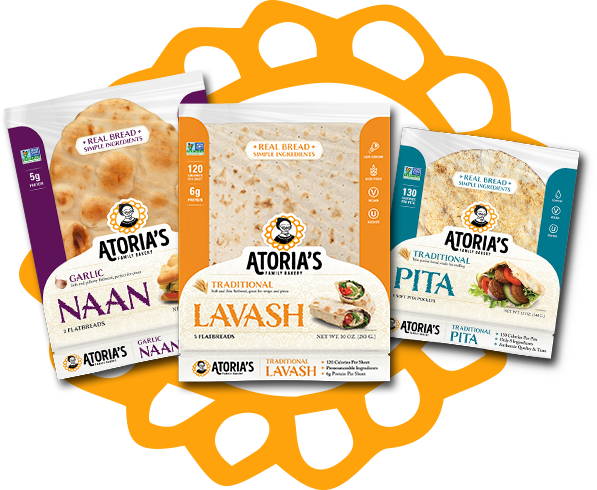 Why I Picked It – I love using flatbreads for pizzas for the kids. The kids ate everything within a couple of days. Big HIT!
Atoria's Family Bakery – Non-GMO and Vegan, with two low-carb and keto-friendly options, the tasty varieties include NEW Cauliflower & Coconut and Traditional Pizza Crusts, Roasted Red Pepper Mini Lavash, Coconut & Cauliflower Mini Lavash, Flatbread, Whole Grain & Flax Mini Lavash Flatbread, Traditional Flatbread, Garlic Naan Flatbread, Pita with Whole Grain Flatbread, Traditional Pita Flatbread and more.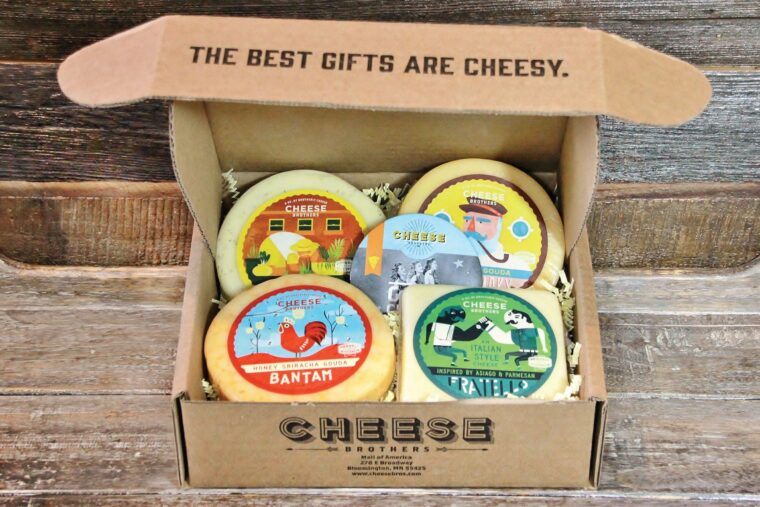 Why I Picked It – I love cheese. I have now order two times since getting the first box. I love the cheese curds and the 15 year aged cheddar cheese. prices are great too.
Cheese Brothers is a Wisconsin-based e-commerce gourmet cheese company that ships cheese and gift packages nationwide. Enjoy together or send as a thoughtful gift. All items in the package (cheeses, jam, and caramels) are locally produced in Wisconsin.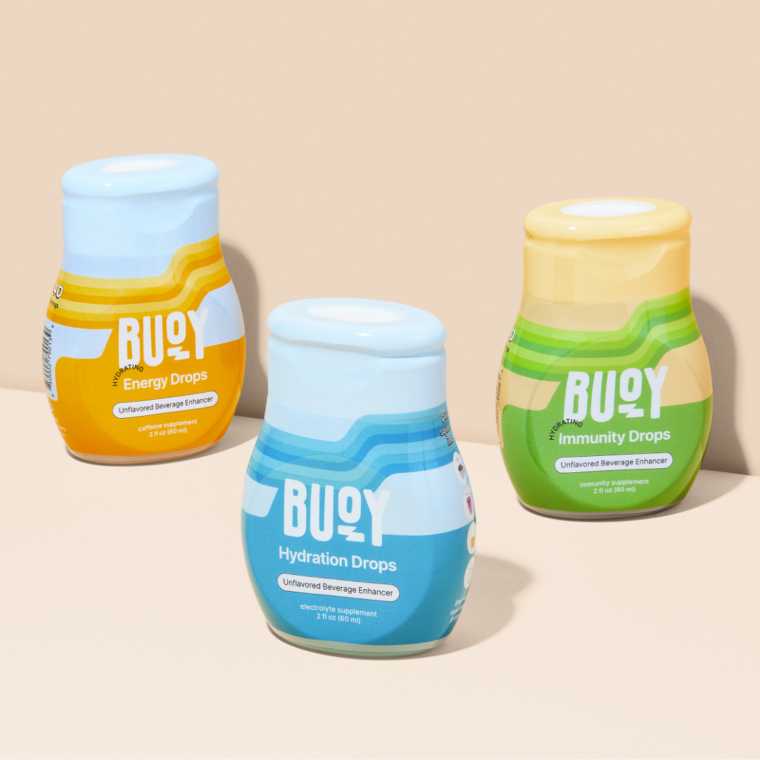 Why I Picked It – I am trying to focus on my health more. I love the energy drops. I highly recommend.
Buoy – is a purposefully unflavored blend of electrolytes, 87 trace minerals, vitamins, and antioxidants that can be added into any type of drink (beer, coffee, tea, you name it). No sugar, sweeteners, flavors, or calories – just the hydration and wellness that you need on a daily basis!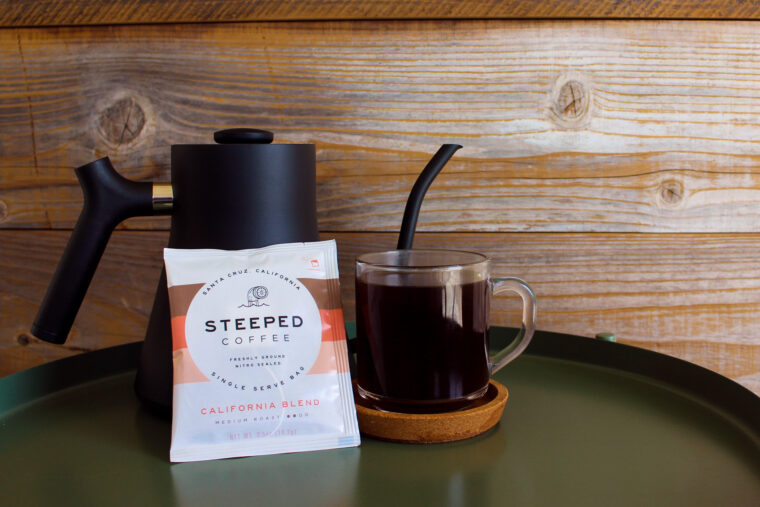 Why I Picked It – Eric loves coffee and tea and I thought this was a lovely idea – he loves it!
The Steeped Coffee Subscription
What could be more convenient? They can choose their favorite roast and have it delivered straight to their doorstep as often as they like with the ultimate flexibility to switch roasts or pause their subscription at any time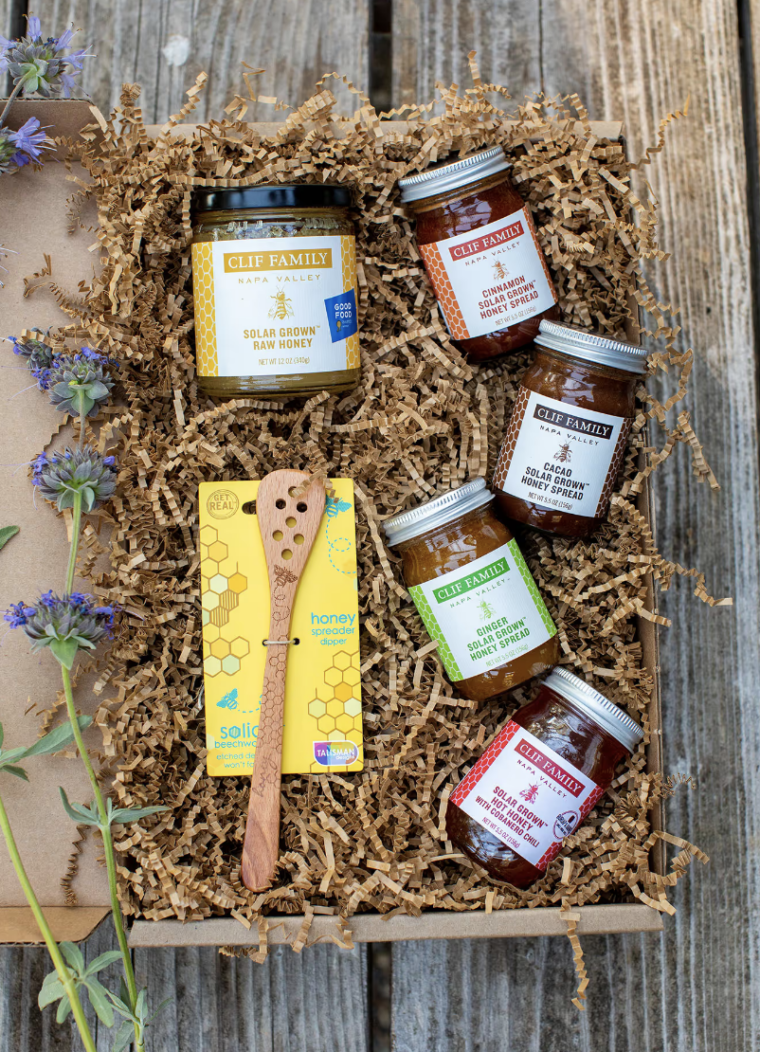 Why I Picked It – I cannot suggest Clif Family enough. Everything they have is amazing. I will 100% be buying in the future.
Clif Family – Spread the Buzz Collection – a collection of our Good Food Award winning honey, sourced from hives located on pollinator-friendly solar farms.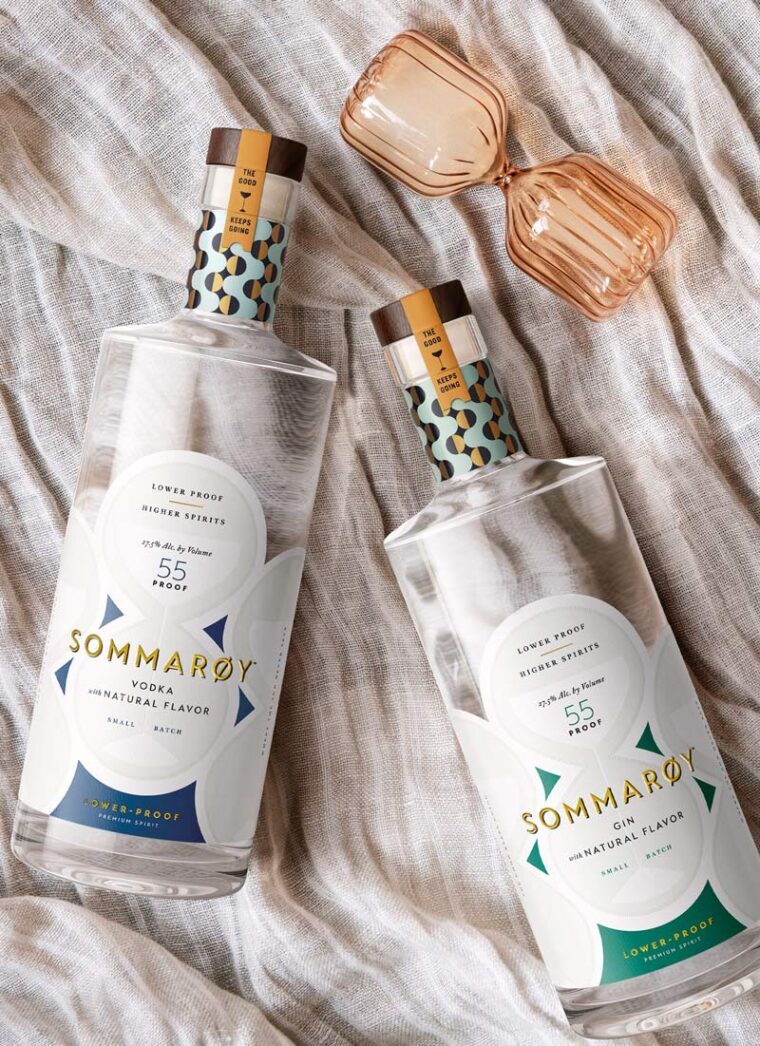 Why I Picked It – I wanted to try Sommaroy or a long time. I will be buying in the future.
Sommarøy Spirits is a brand new low 55-Proof (27.5% ABV) Gin and Vodka being sold at Whole Foods. It's zero carb, low-calorie and gluten-free.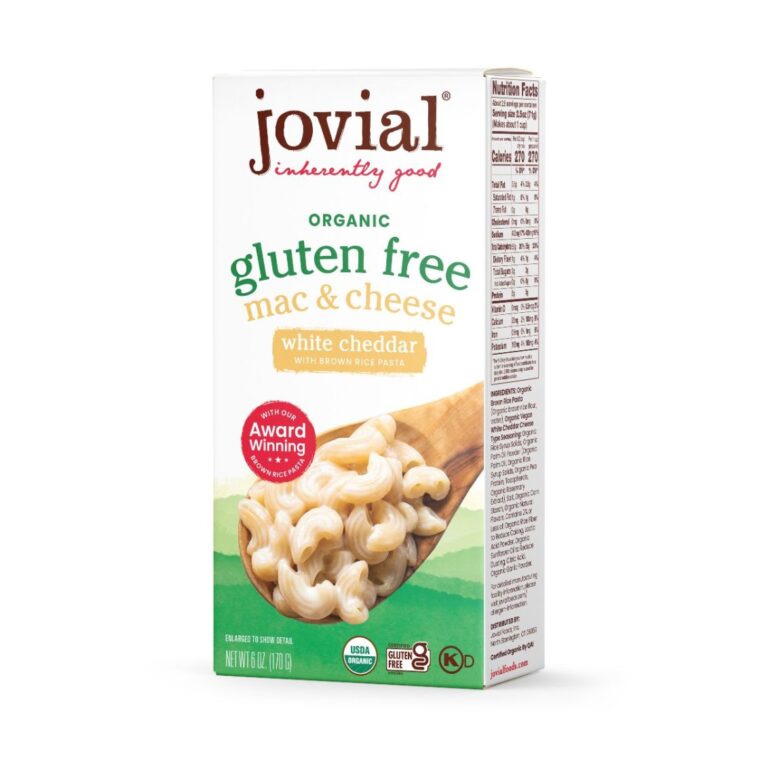 Why I Picked It – I wanted to try this Mac and Cheese – I heard good things about this brand.
Jovial – the #1 gluten free pasta brand in the Natural Channel, has long been a fan favorite of gluten free consumers. And now the brand founded by a husband and wife team over ten years ago to make high quality, delicious Italian foods accessible to their gluten sensitive daughter, is adding a beloved  American staple to their list of gluten free products: Mac & Cheese.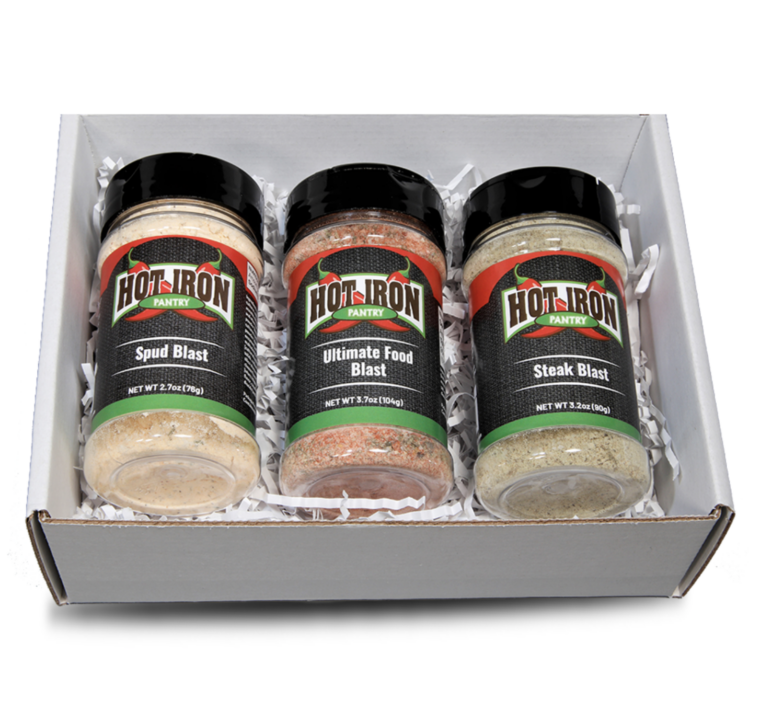 Why I Picked It -Eric loves spicy food – like crazy spicy food. He has loved all these seasonings. I use these daily now.
Hot Iron Pepper – Hot Iron Pantry products have been forged by 1,000's of hours of experimentation and practice. To be truly unique and remarkably outstanding takes determination and skill.  It is from this approach that we have learned the central most important element to creating great food – it's the seasonings and spices that make the dish!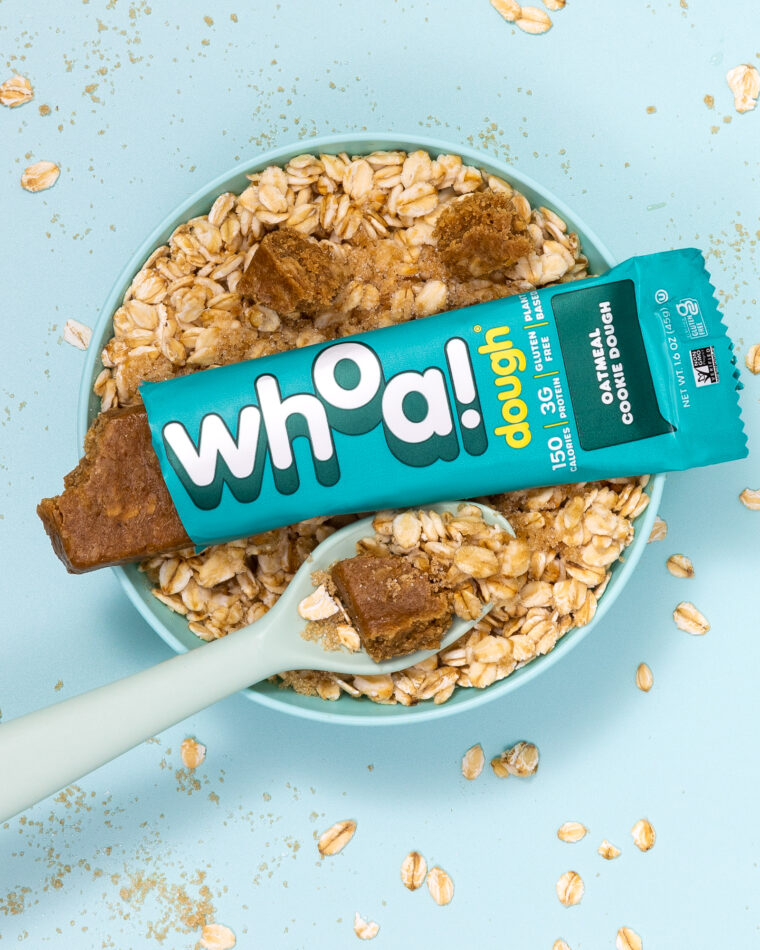 Why I Picked It – The kids love bars – I have been looking for something a bit healthier. They all love these.
Whoa Dough cookie dough bars are made with real ingredients that'll satisfy everyone's sweet tooth–but without the guilt! It's a sweet, salty snack bar with a smooth texture – just like homemade cookie dough (and who doesn't love that?!).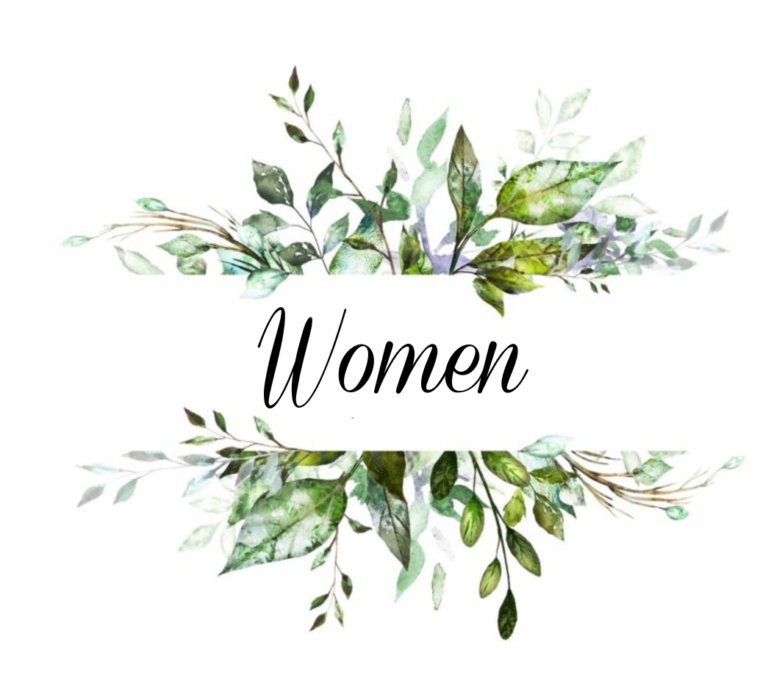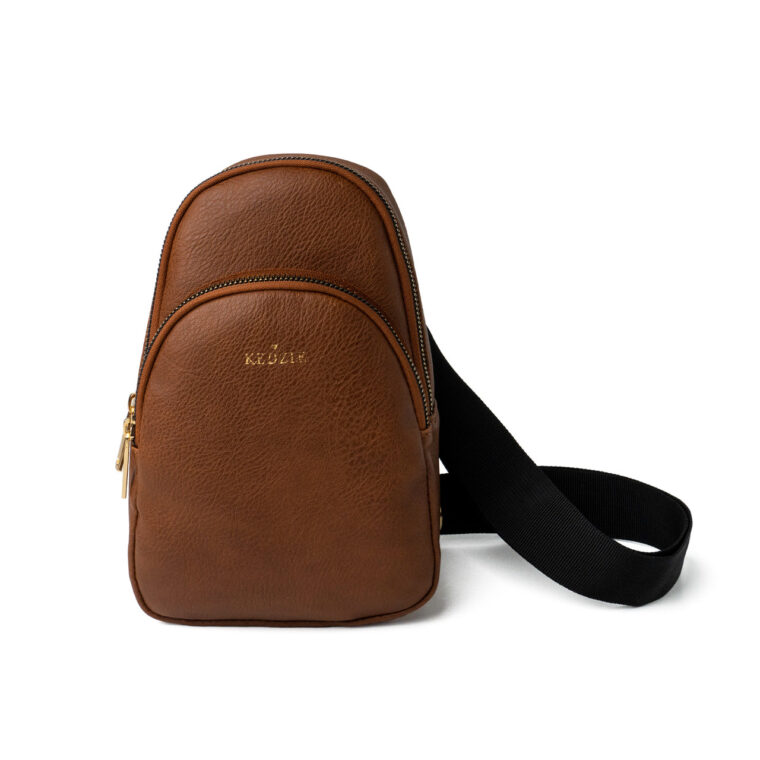 Why I Picked It – I have been needing a larger purse for a while now. I really love this purse.
For weekends, work, travel, errands, and loving life, Kedzie creates 100% vegan bags, wallets, and straps designed to make every day easier and every look yours. Each collection is custom curated with trending prints, timeless neutrals, and built-in organization so you can mix, match, and multiply every outfit in your closet. Each bag can be paired with an interchangeable strap of your choice to fit any outfit perfectly!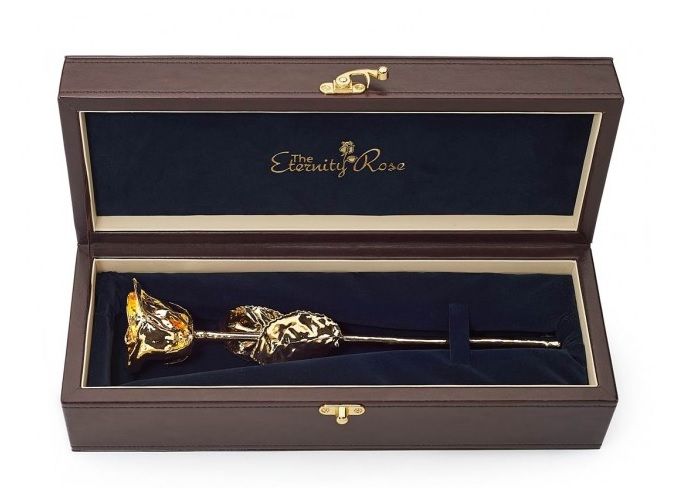 Why I Picked It – I have always wanted a gold dipper rose since I was a little girl. This was purely stunning. Love.
The Eternity Rose – It is a natural rose dipped in 24 karat gold that combines the beauty of a rose and of gold ornaments. It perfectly combines the beauty of a rose and the majesty of fine gold.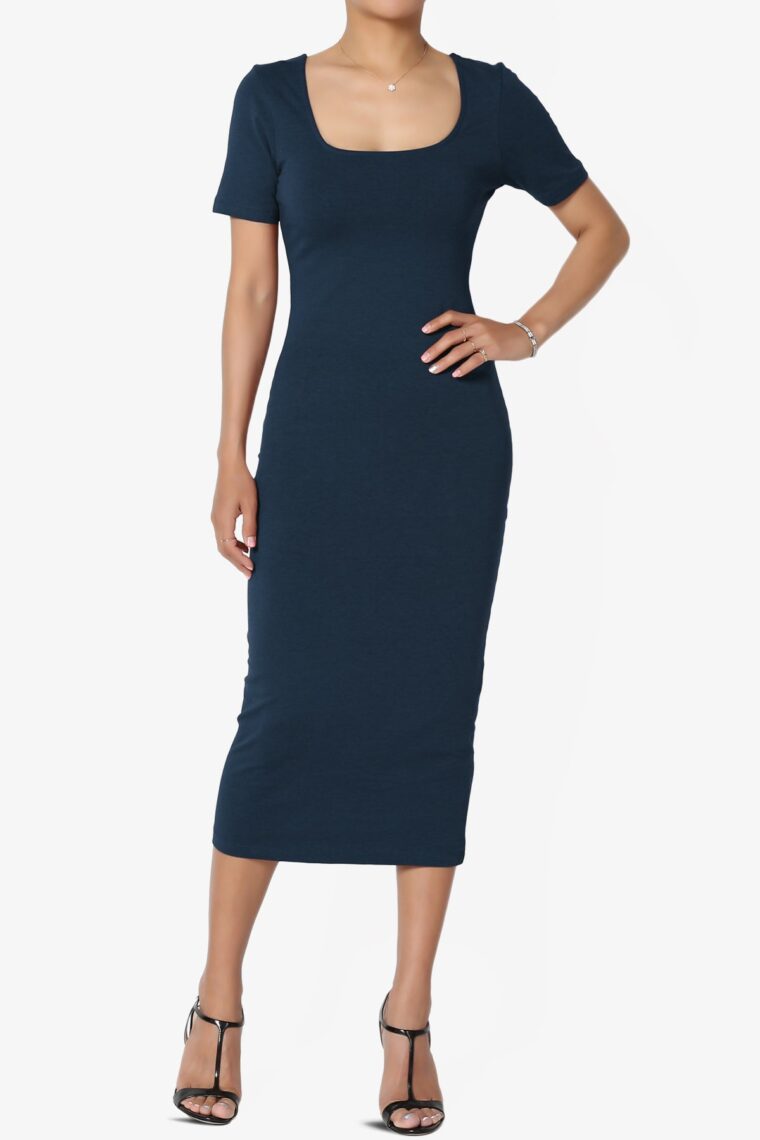 Why I Picked It – I cannot get over how pretty this dress is. I love it!
Fontella Short Sleeve Square Neck Bodycon Dress – Show off your curves in this soft and stretchy cotton spandex jersey dress!! Basic essential, We've taken our stretch tee to extended length so you can take them to even more places right from the studio through the rest of your day. Dress yours up for a dinner party with your favorite heals or keep it casual with sneakers.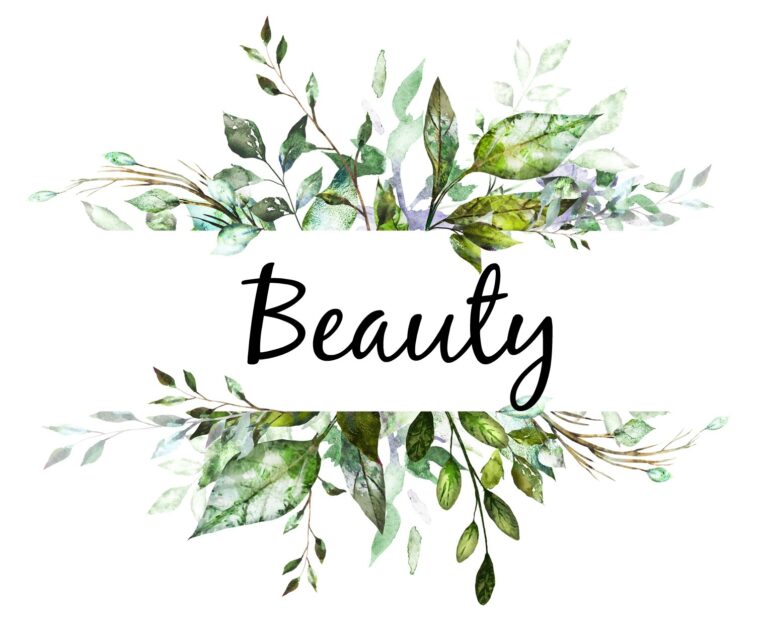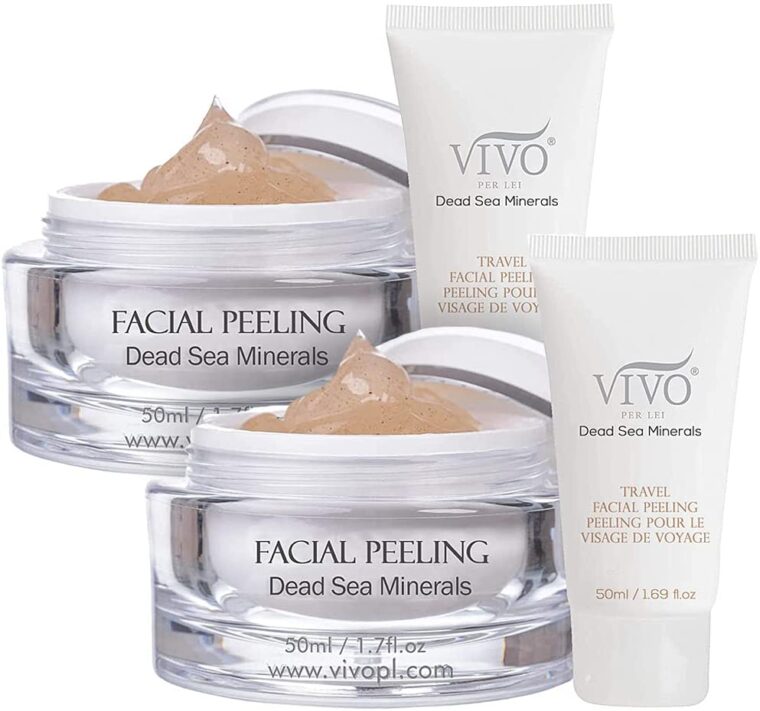 Why I Picked It – I am really trying to improve my skin ton – I cannot tell you how much I love this set – plus it is on sale right now!!!
Vivo Per Lei Facial Peeling Gel
Refresh and renew dull, fatigued skin with Vivo Per Lei Facial Peeling. This invigorating Dead Sea minerals peeling gel sweeps away rough, dry skin, dissolving away remnants of makeup, excess oil and other impurities. Your skin will look luminous and energized with a softer, suppler touch and feel. Time to replace your chemical peel now!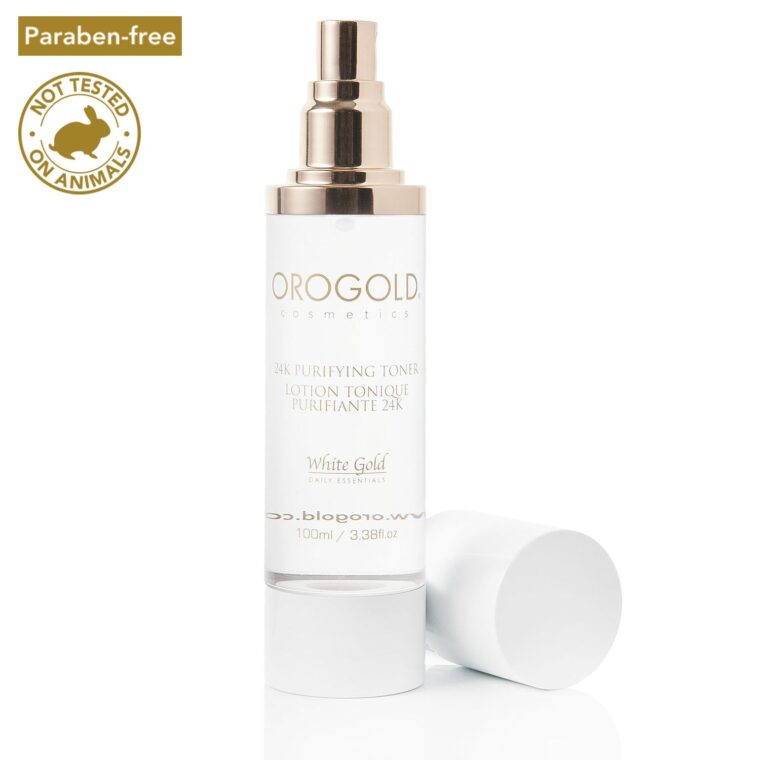 Why I Picked It – I am trying to find a new toner. I am obsessed with this toner! I love the cucumber scent.
OROGOLD White Gold 24K Purifying Skin Toner, the gentle restorative tonic removes traces of excess oils and impurities. Soothe your skin with this botanical based face toner which also helps balance your skin's natural pH levels. It works to removes dirt, grime and impurities, shrink pores and brighten your appearance, leaving skin looking clean and soft with a velvety soft feel and luminous glow.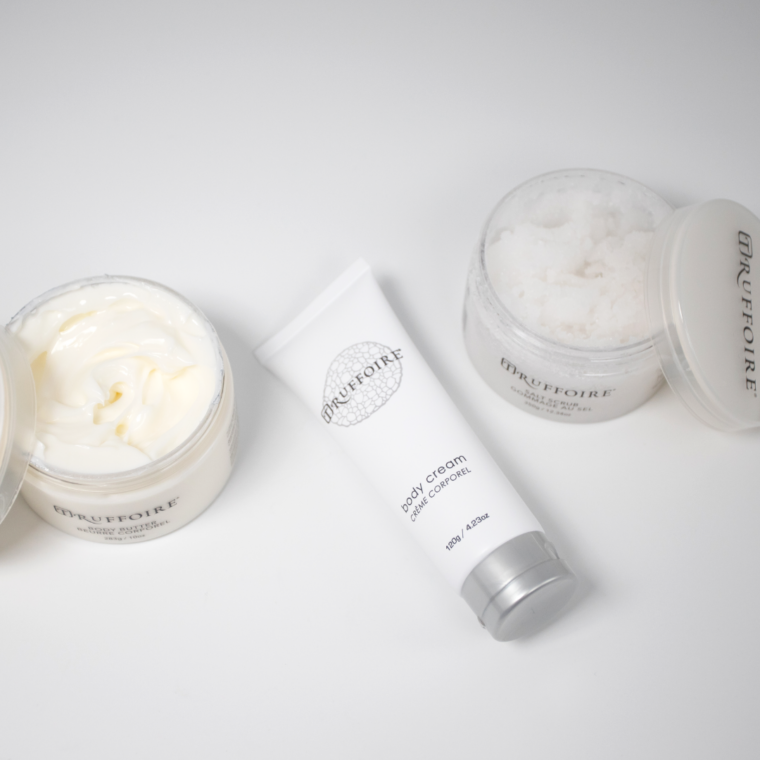 Why I Picked It – I am all about upping my skincare game! My skin has never felt so soft! Love love love.
Truffoire – Body Care Collection
Step up your self-care with Truffoire. One of their best-selling bundles with 5 stars on their website, the entire Truffoire Body Care Collection helps achieve healthy, hydrated, and satin-smooth skin. Exfoliate and remove unwanted dead cells, dirt, toxins, and more to leave your skin rejuvenated. The collection includes a Salt Scrub, Body Cream, and Body Butter with Truffoire's powerhouse ingredient, truffles, known for their anti-aging properties.. Dermatology tested. Formulated without parabens. Never tested on animals. Made in the USA.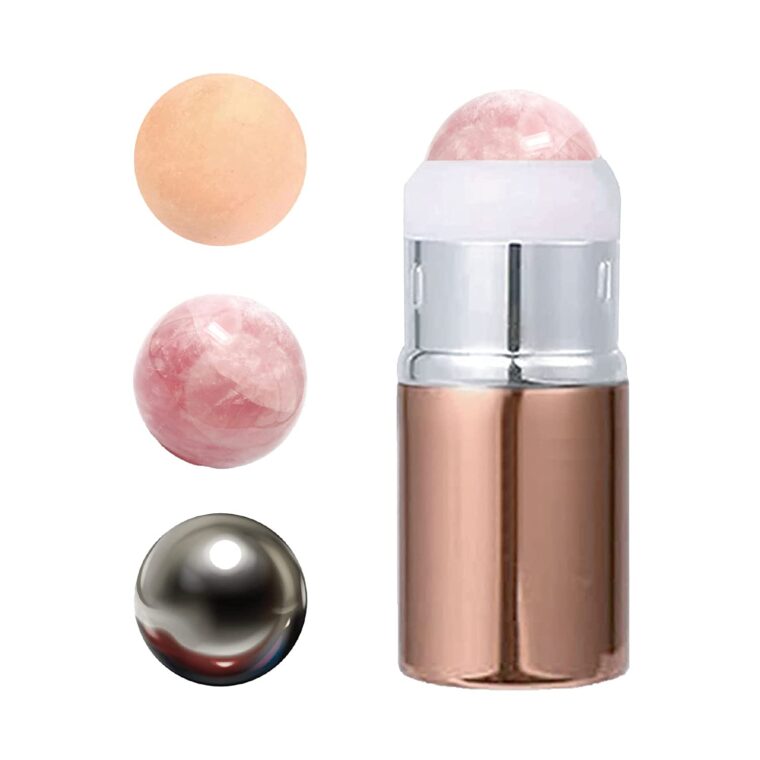 Why I Picked It – I am really trying to get skin looking better. I am obsessed with this roller – I use the rose quartz to help inflammation on my face.
Avaka – 3-IN-1 BEAUTY TOOL: AVAKA'S Volcanic Face Roller Is an oil-absorbing, shine busting tool that instantly eliminates sweat + oils simply by rolling the ball over your face and T-zone. The balls (a 2nd ball stored in base of the tube) are made from porous clay that naturally soaks up any oily residue without affecting your makeup application. Better than blotting papers because our tube's made from eco-friendly aluminum, plus the clay balls are washable + reusable.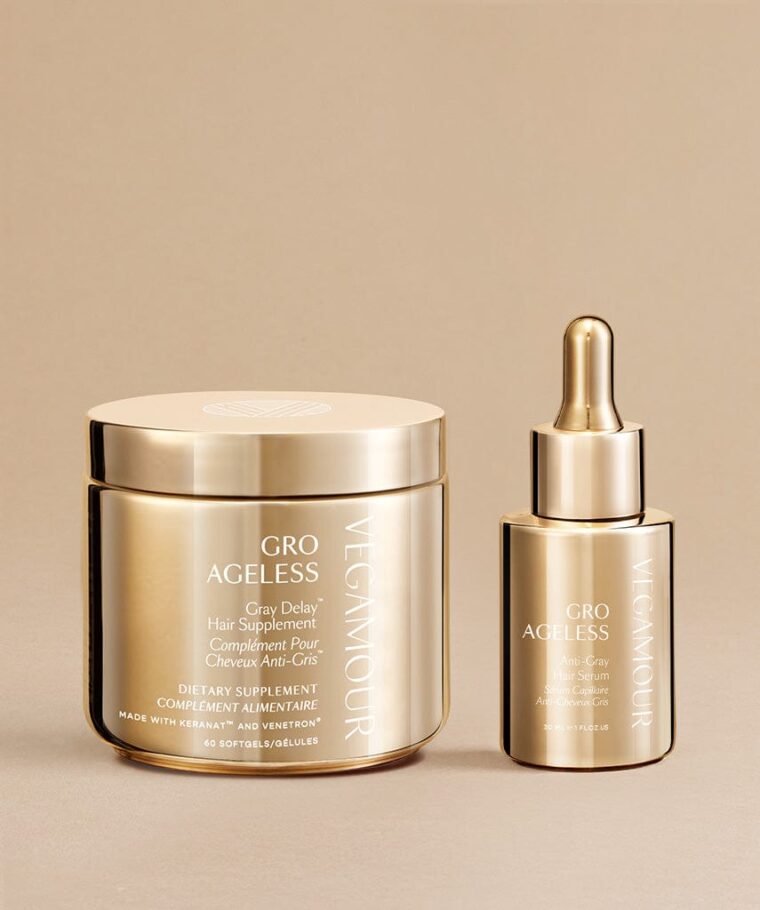 Why I Picked It – I am starting to get some grey hairs and I want to fight the grey with something more than hair dyeing.
 GRO Ageless – collection, a perfect pair to combine with a flattering cut! An age-defying innovation that uses clean, high-performing, plant-based ingredients to control grays, naturally. Nutrient-rich supplements help delay gray hair, while a nourishing serum reduces the appearance of grays on new hair growth.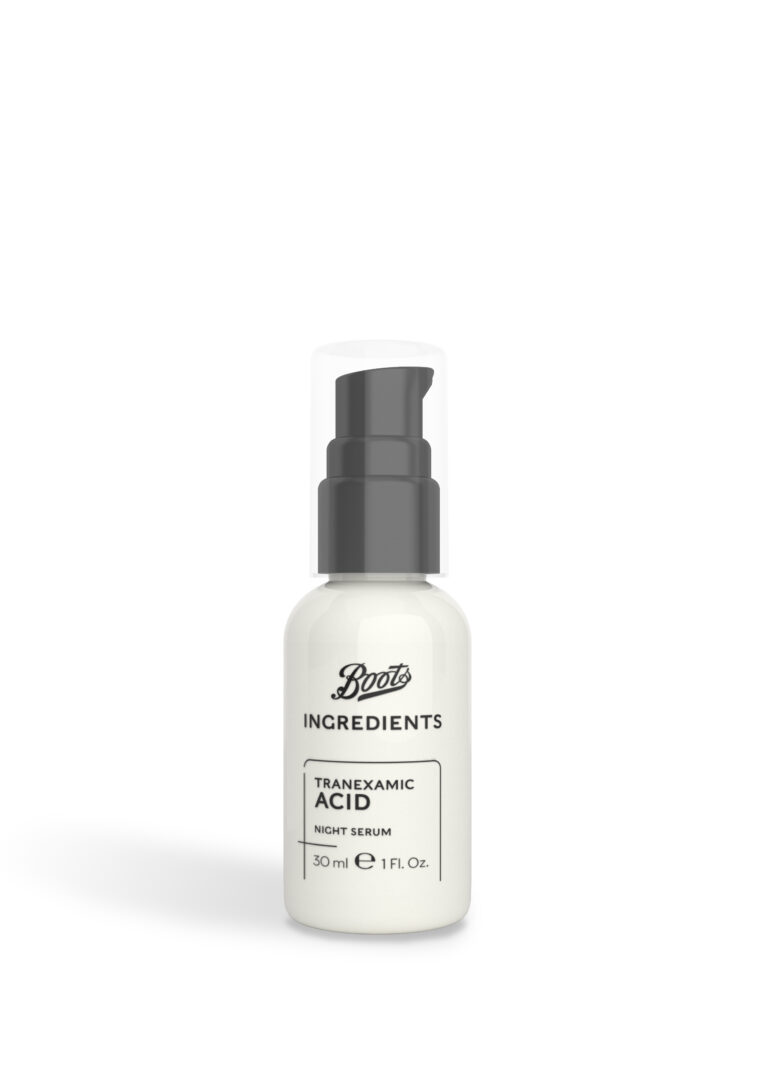 Why I Picked It – I have been looking for another night serum and this serum is lovely. Light weight but I have seen a difference with my skin. Inexpensive too – under $10
Boots Tranexamic Acid Night Serum
WHAT IT DOES
Works to diminish hyper-pigmentation by improving the appearance of dark spots and uneven skin tone.
Reduces the appearance of dark spots
Reduces the appearance of scarring from blemishes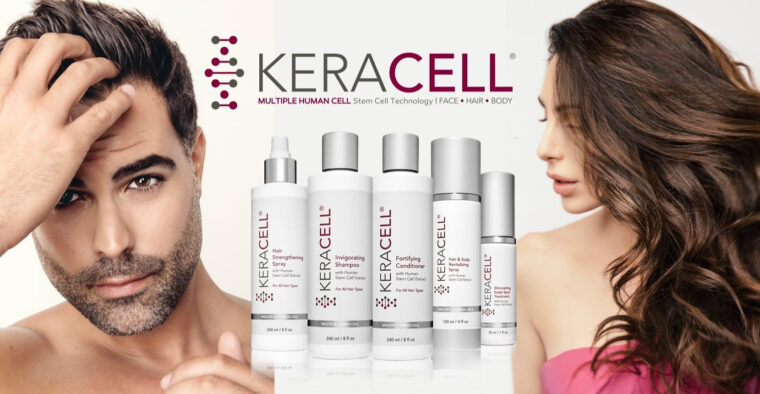 Why I Picked It – Skincare is so important. I found a difference with this product. I highly recommend.
Keracell – Our goal is RESULTS. Each product is uniquely formulated and based on MULTIPLE HUMAN CELL Stem Cell (MHCsc)™ Technology derived from the combination of Fibroblasts and Mesenchymal Cells and utilizing Exosome delivery. This technology is then combined with other proven cosmetic "bio-active" ingredients such as vitamins, minerals, targeted peptides and the WORLD's MOST technologically advanced ingredients and innovative compounds for true RESULTS driven solutions for the face, hair & body.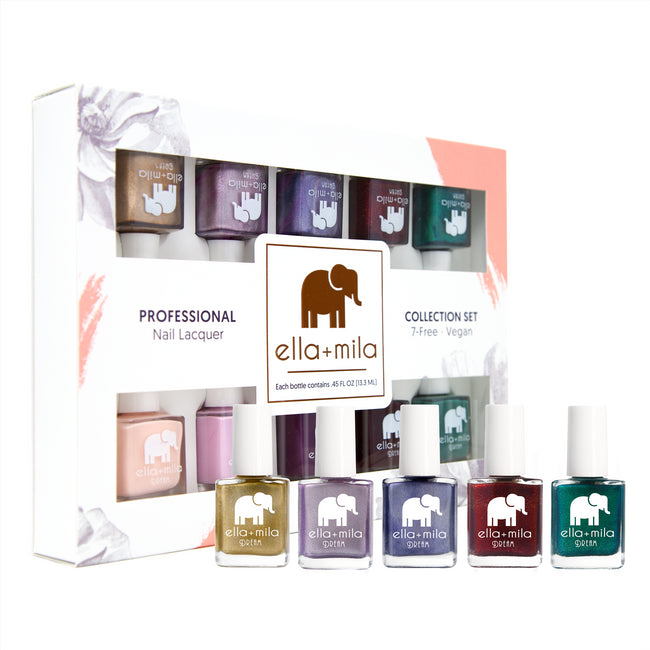 Why I Picked It – I love to paint my nails and now Gwendolyn is loving having her nails painted as well. I am in love with the quality of this brand. I will be buying in the future.
Goodies from ella+mila make great stocking stuffers or main gifts for her! With a passion for color and dedication to healthy beauty, ella+mila strives to provide fashion-forward beauty products without compromise. Considered the "OG" of "Seventeen-Free" brands, ella+mila is formulated to specifically leave out dangerous and harsh ingredients such as Formaldehyde, Xylene, Triphenyl Phosphate, and more. Over 220 on-trend nail polish shades to choose from featuring chip-resistant, quick-dry, and high-shine formulas! Following additional ethical practices, the company remains vegan, animal cruelty-free and made in the USA. The beloved brand meets consumer demands for clean beauty products and now offers fabulous Lip Scrubs and Lip Moisturizer to its ever-growing product line.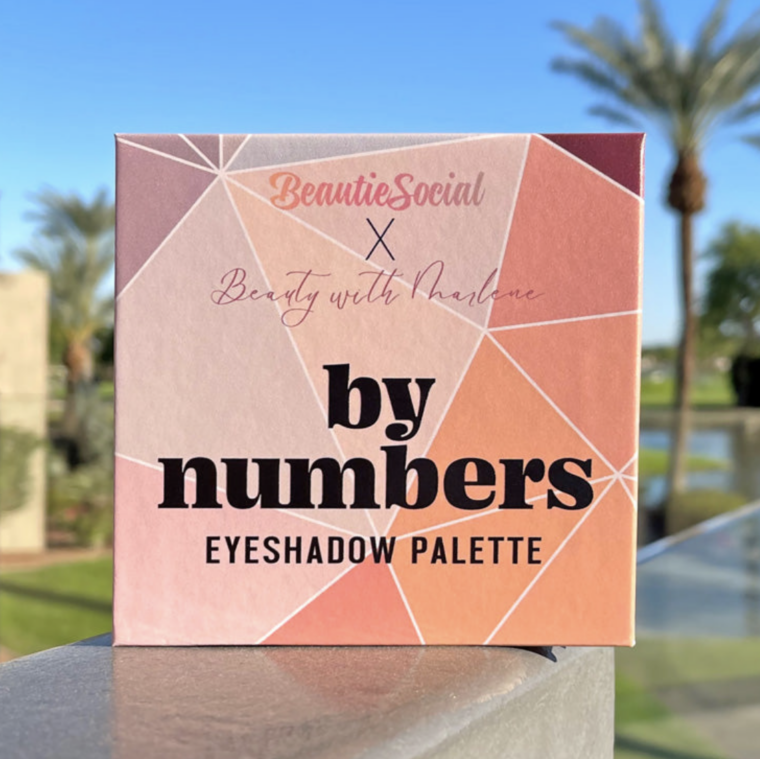 Why I Picked It – I have been looking for a new eyeshadow palette and this one is lovely. I highly recommend.
BeautieSocial –
By Numbers' 9 shades are sorted so every column of 3 colors works together in harmony. Use any combination of colors or stick with one column to create a beautiful, effortless look. By Numbers takes the guesswork out of figuring out color combinations. Each By Numbers palette purchase includes two beginner-friendly pictorials.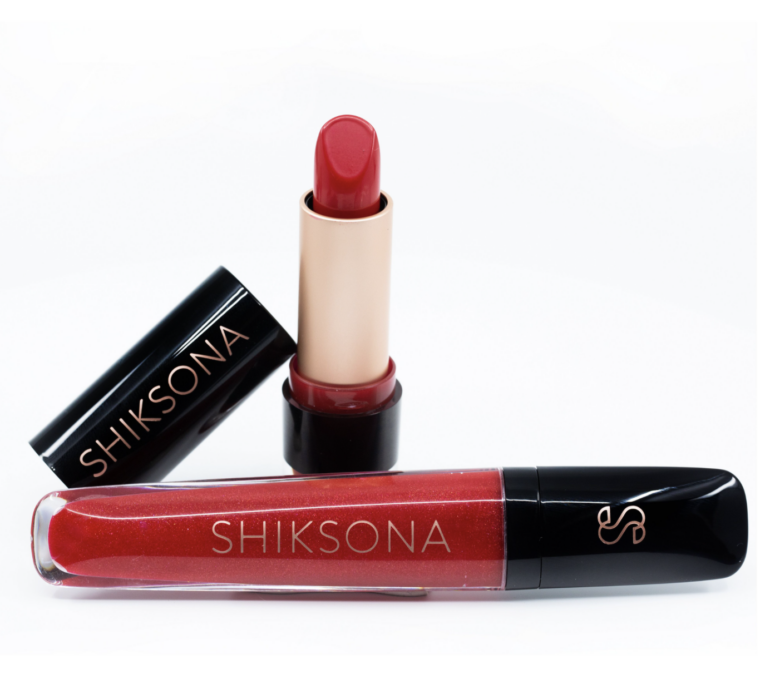 Why I Picked It – I am always on the lookout for new makeup to try. I highly suggest this brand – perfect stocking stuffer.
We all know what it's like to be overwhelmed, overworked, and over tired. It seems like there is no time for the super-woman on the go to devote herself to things such as a detailed beauty routine. Give her the gift of time with ShikSona Beauty's collection of five-in one lipsticks perfect for the woman who wants a glamorous, yet easy and accessible makeup routine.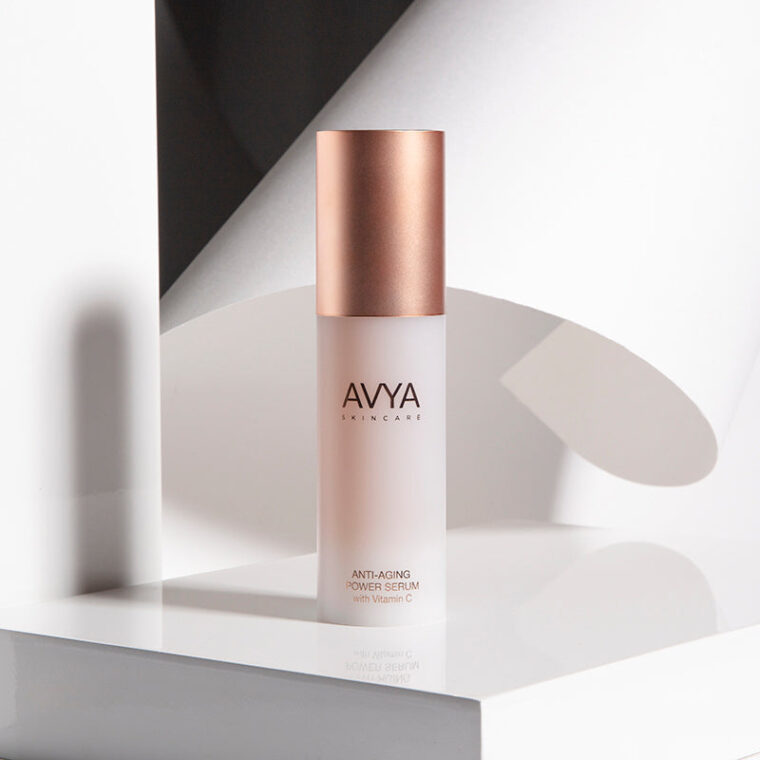 Why I Picked It – I am starting to really want to help my skin as it is starting to age. I have seen a difference with this product.
AVYA – Anti-Aging Power Serum – A powerful anti-aging lightweight facial serum that is formulated with powerful antioxidants -including pure microencapsulated Vitamin C and Vitamin A that help soften, smooth, and brighten for more youthful looking skin.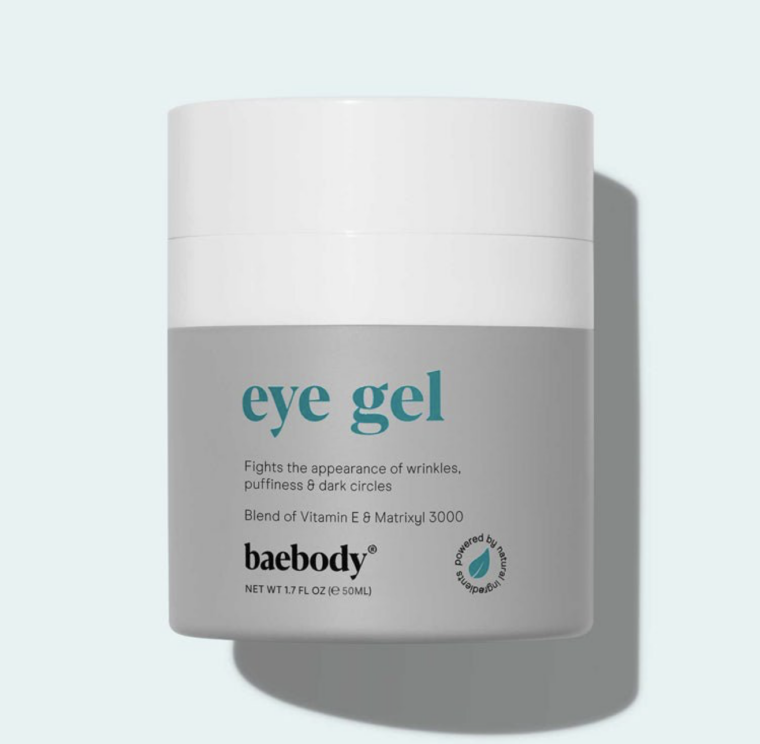 Why I Picked It – I have pretty bad dark circles under my eyes – this has really helped.
Baebody – This powerful blend of ingredients helps to reduce the appearance of puffiness, dark circles, under eye bags & wrinkles.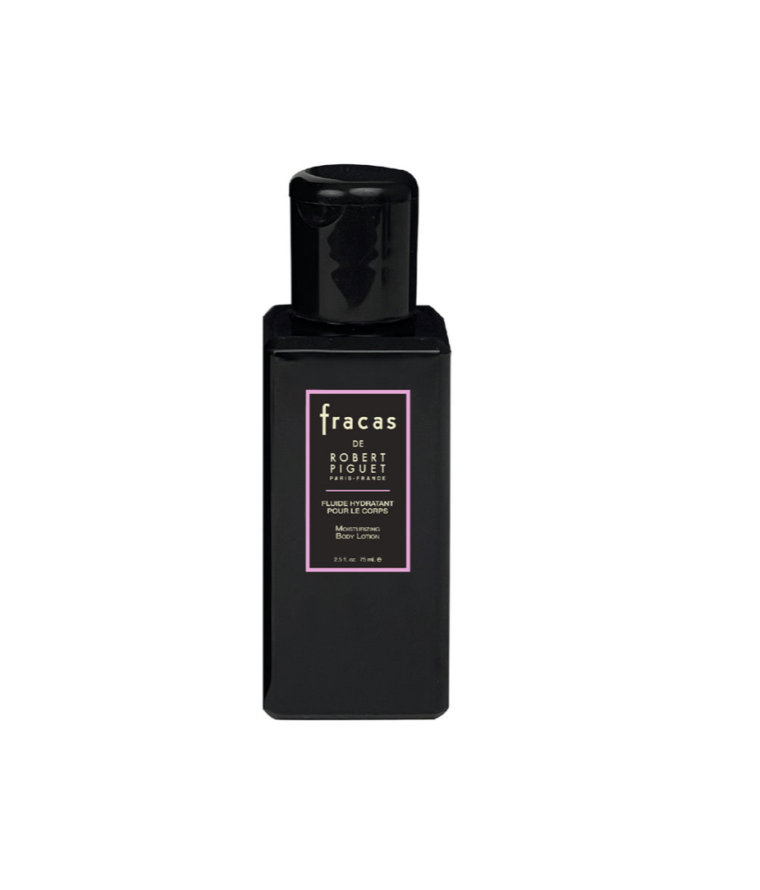 Why I Picked It – I have been looking for new body lotion – this stuff smells AMAZING!
fracas dee Robert Piguet – Our proprietary blend of essential oils from the original Fracas fragrance are masterfully blended into a luxurious lotion. Filled with skin-loving vitamin E, this fast absorbing but highly moisturizing formula will leave your skin beautifully nourished with the cherished scent of the original bombshell tuberose.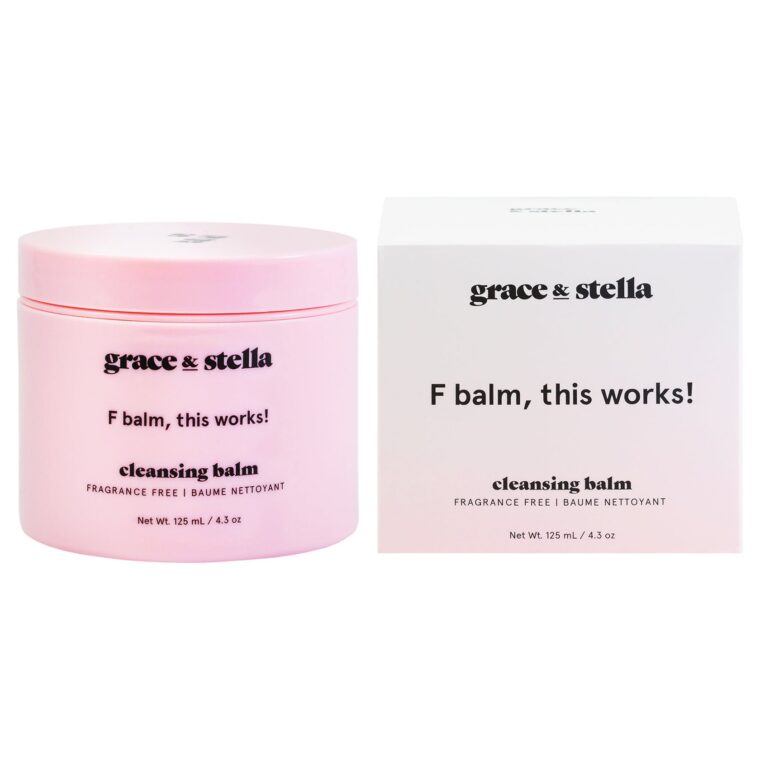 Why I Picked It – I have been needing a cleansing balm – this stuff works wonders
Grace & Stella – F Balm, This Works! – A magical makeup melter made with synthetic beeswax and rich in antioxidants. It emulsifies from a solid into a balm that effortlessly but gently removes stubborn makeup, dirt, sunscreen, and other yuckies from your skin to keep your complexion clear and luminous.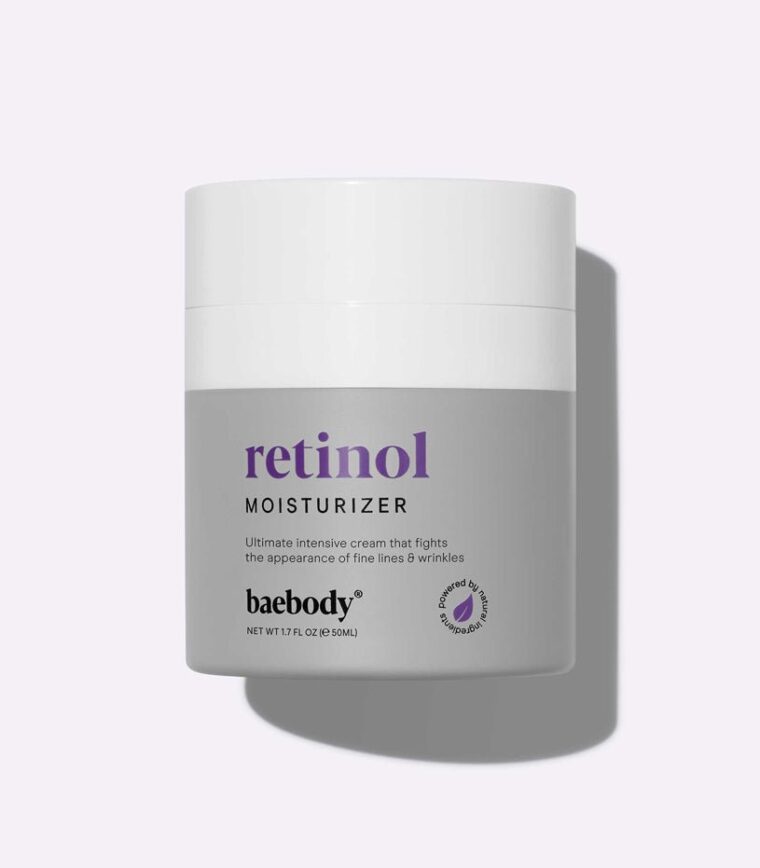 Why I Picked It – I have been wanting to try retinol for my fine lines – I really think it is working
baebody – Retinol Moisturizer – This youth-preserving retinol moisturizer helps improve the appearance of fine lines and wrinkles.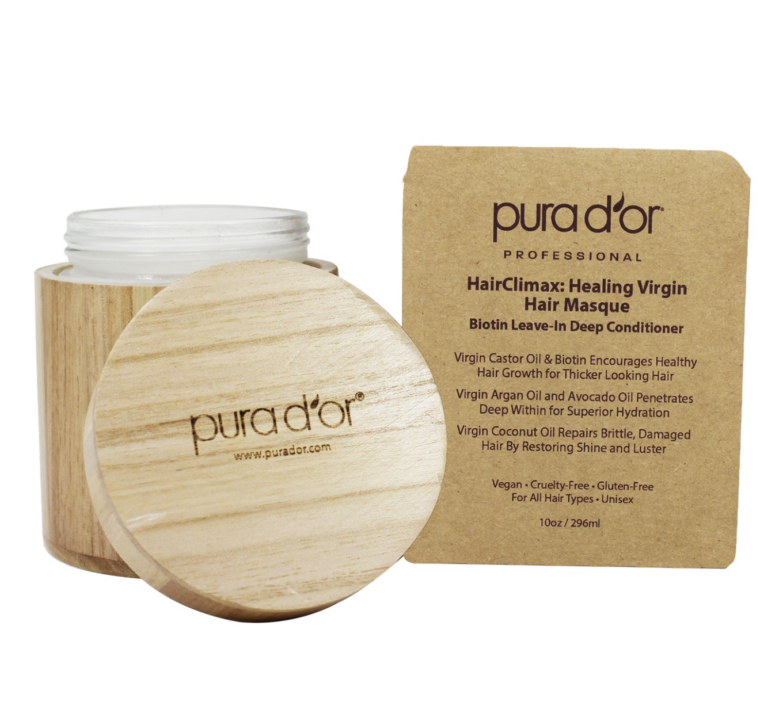 Why I Picked It – for my hair – my hair after having kids has thinned so much – I hope this helps
Pura d'or – Give life to your hair with the HairClimax Healing Virgin Hair Masque! It helps revitalize damaged hair and improve thickness, fullness, and shine. It contains a blend of virgin oils that helps combat dry, itchy, dull hair by providing intense hydration and locking in moisture to the scalp.
Why I Picked It – I have used this brand before and loved it! I especially love the sugar scrub.
The Good Rub – offers self-care tools to help us escape to a therapeutic, and rejuvenating space from head to toe. These herbal-infused personal care tools are also great for daily use in managing discomfort related to pain, circulation, and skin issues.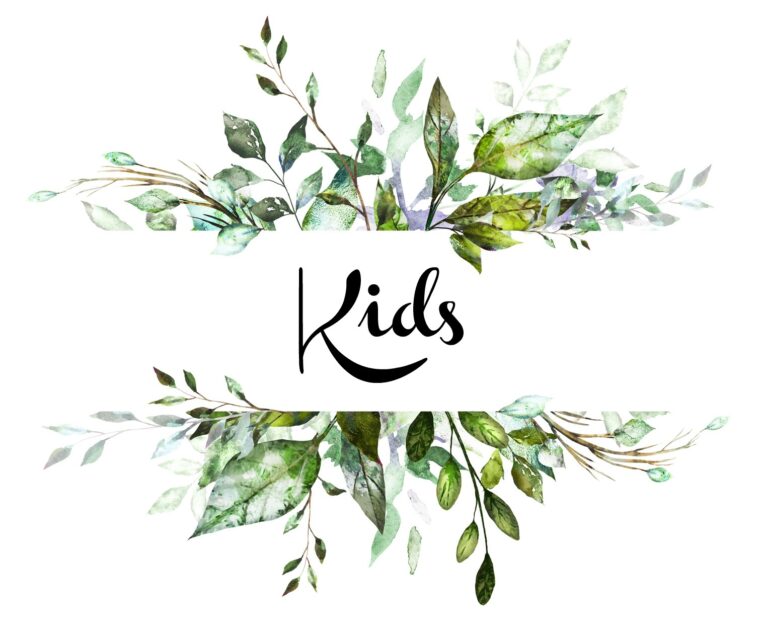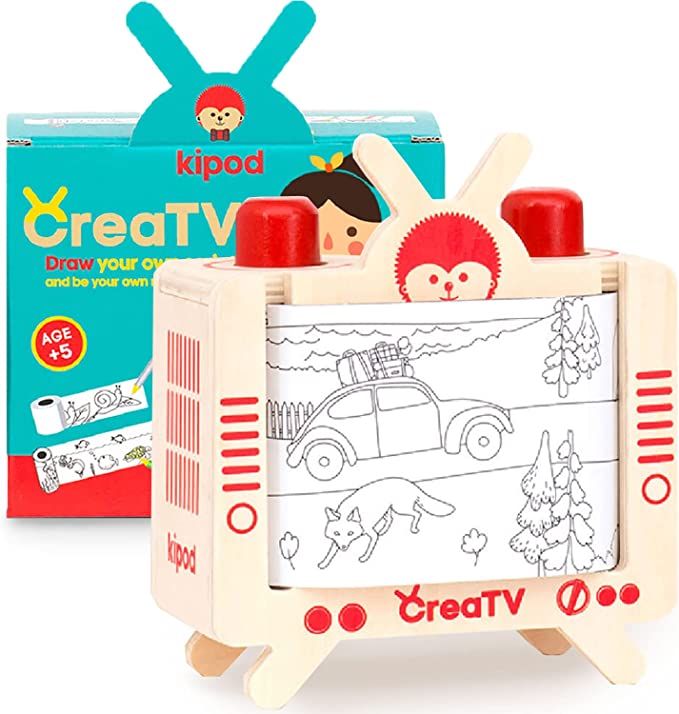 Why I Picked It – for the twins – they were so excited to color and see their pictures come to life. I highly recommend.
This small business started by a passionate husband & wife duo specializes in creative wooden toys and Educational craft kits for kids. All Kipod toys are made with thought and care, using high-quality wood, and are perfectly designed for children's needs. Far from the gimmicks often offered to kids these days, these toys facilitate hours of play and joy. They awaken creativity, encourage curiosity, and develop imagination, challenge thinking, and offer any child hours of fun!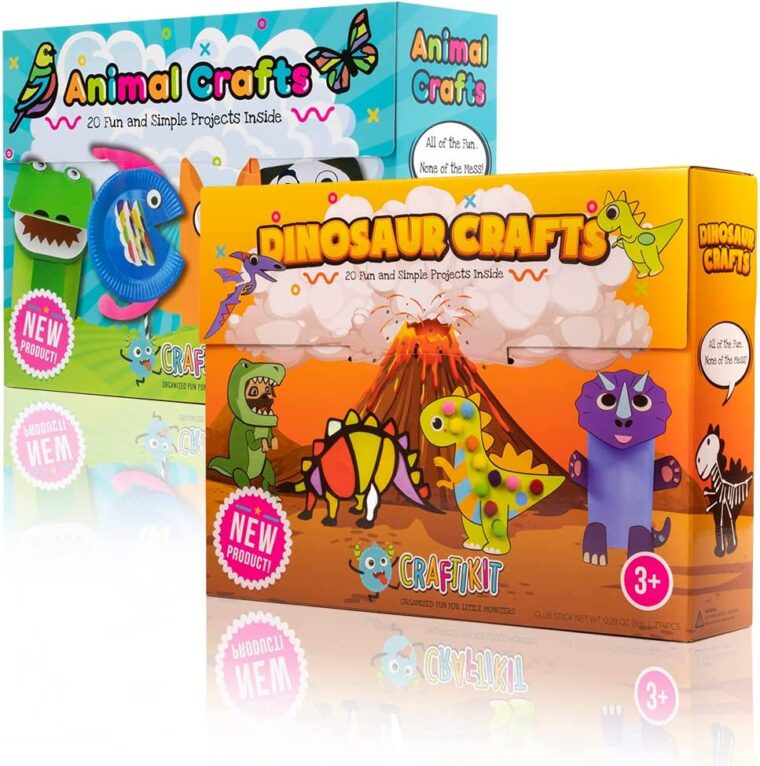 Why I Picked It – For the kid – they love these craft kits
Craftikit – Mess free meaning that they're easy to quickly clean up quickly afterwards. Combined, this means that mom can get other chores done or put their feet up while their little one creates and learn.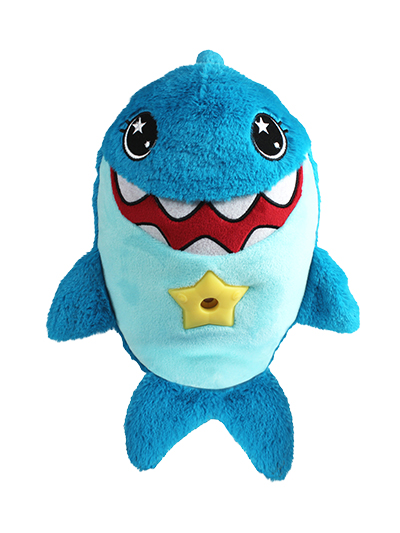 Why I Picked It – For the kids. A couple of them do not like the dark and these plushes have really helped.
Star Belly Dream Lites
– our little ones will love sleeping and cuddling with their new glowing, plush friend! Made of a huggable, soft and plush design,
Star Belly Dream Lites®
are perfect for snuggling and cuddling at bed time!
Star Belly Dream Lites®
comfort kids who are afraid of the dark, so they can sleep soundly.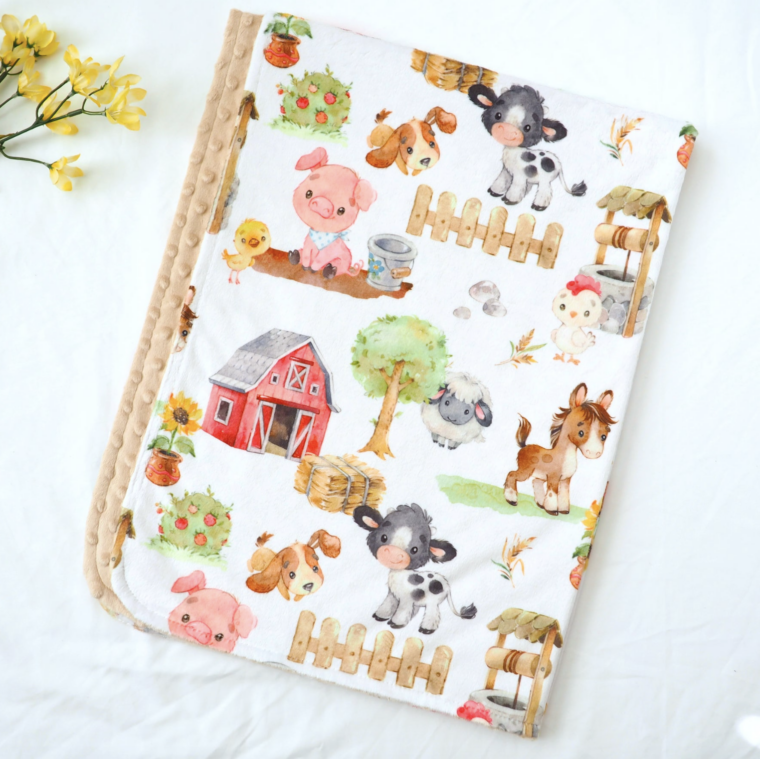 Why I Picked It – This blanket is for Gwenivere. I was so pleased about how soft and high quality the blanket was.
Honey Lemonade
– There are tons of soft baby and toddler blankets – check it out!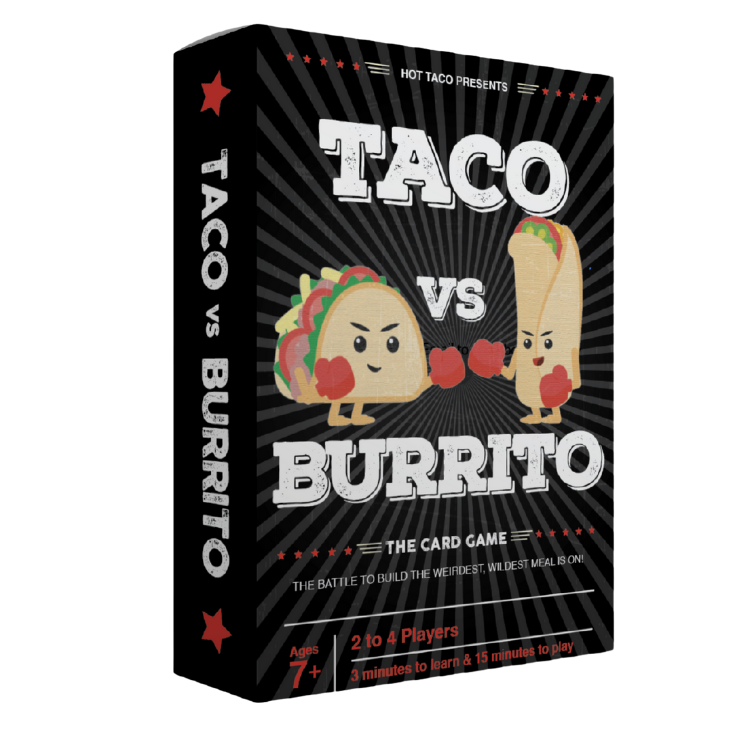 Why I Picked It – I am always up for a new card game.
WILDLY POPULAR ALL-AGES CARD GAME: TvB soared on Kickstarter, surpassing the initial goal by 2,400%! A sensation at the Indie Game Showcase at Emerald City Comicon!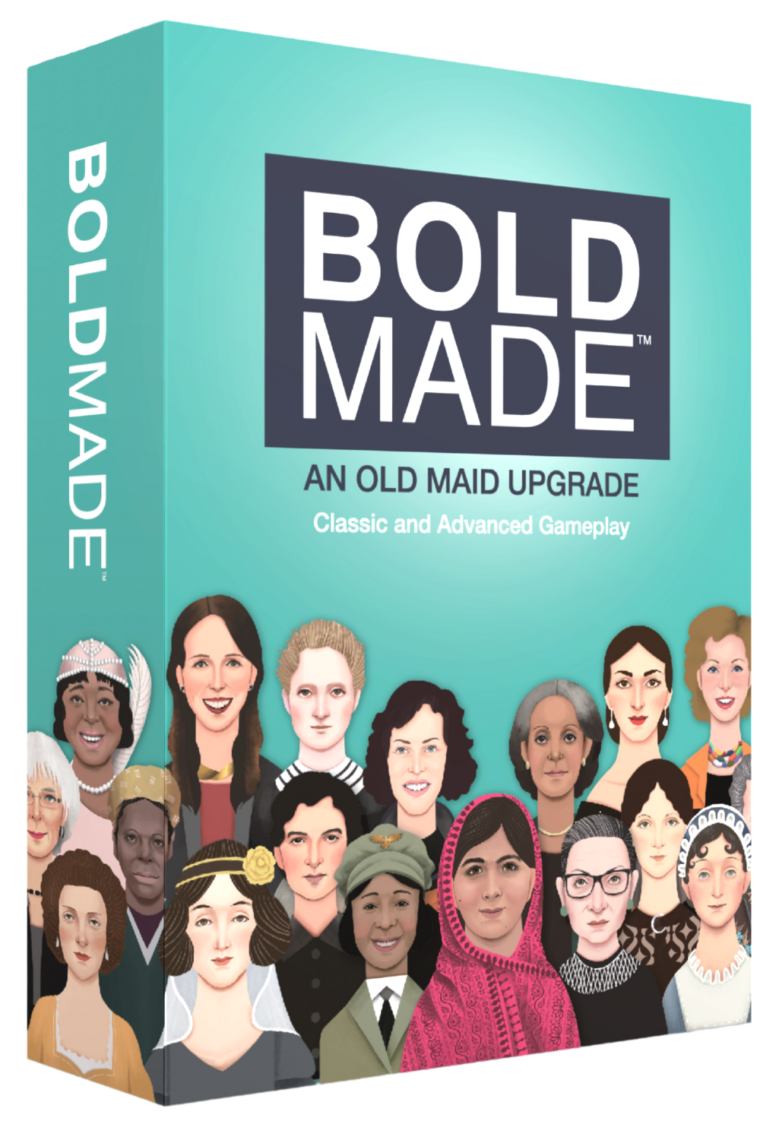 Why I Picked It – I am always up for a new card game – I love playing it. Recommend.
Bold Made Card Game – Bold Made flips the script on Old Maid and includes bold women who made huge impacts on our world and has a more aspirational goal of ending the game with the Bold Made card.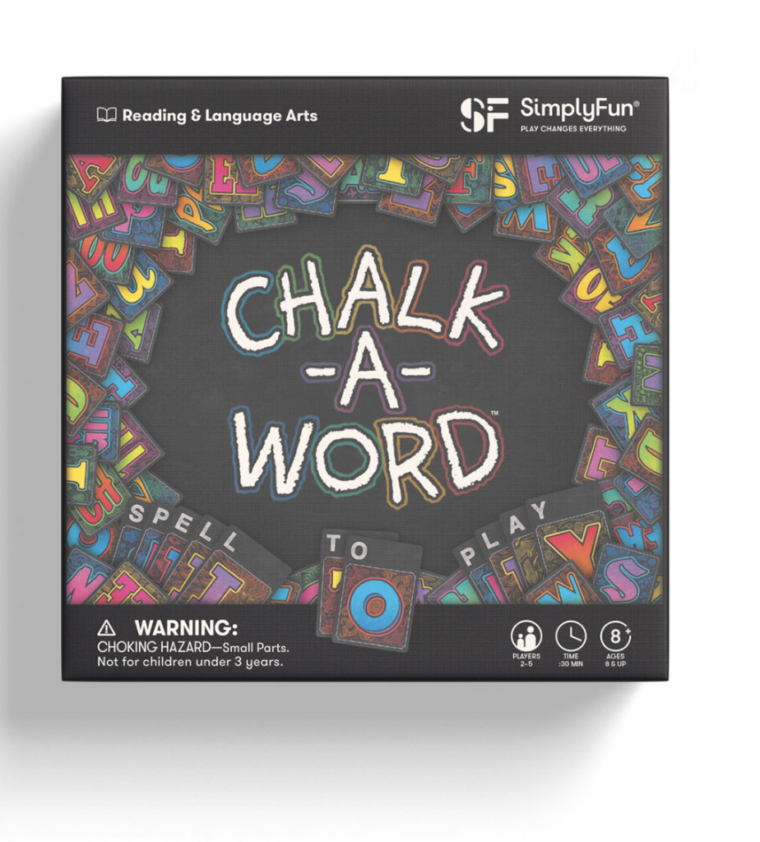 Why I Picked It – I really wanted to play this game with the twins.
The more words you know the greater your chances. Use your letter cards to create new words or add to existing words in play. Spell as many words as you can and earn the most points before the chalkboard gets wiped clean.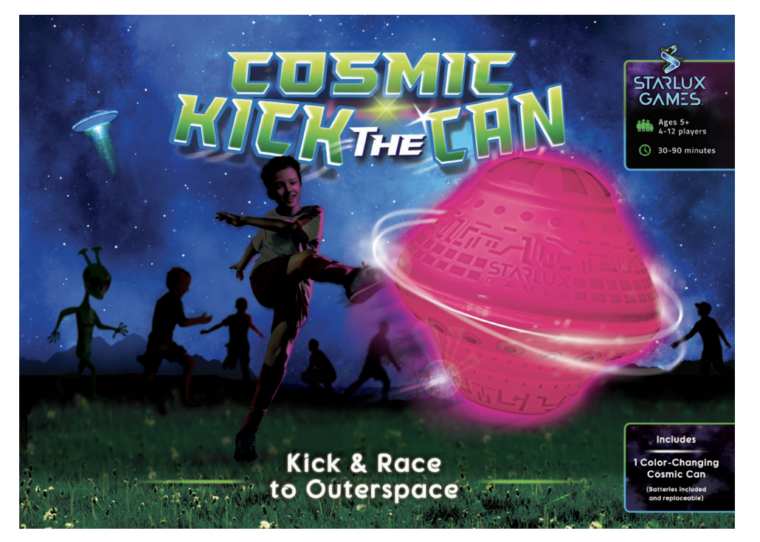 Why I picked it – I though the twins would have so much fun – we have a pretty large grass area.
It's COSMIC KICK THE CAN featuring:
A futuristic Alien Ship
All batteries to light up the night
Changing colors upon impact
Durable and soft shell
Game play for all ages!
Score points by freeze tagging the invaders while the invaders score points by kicking the Cosmic Can.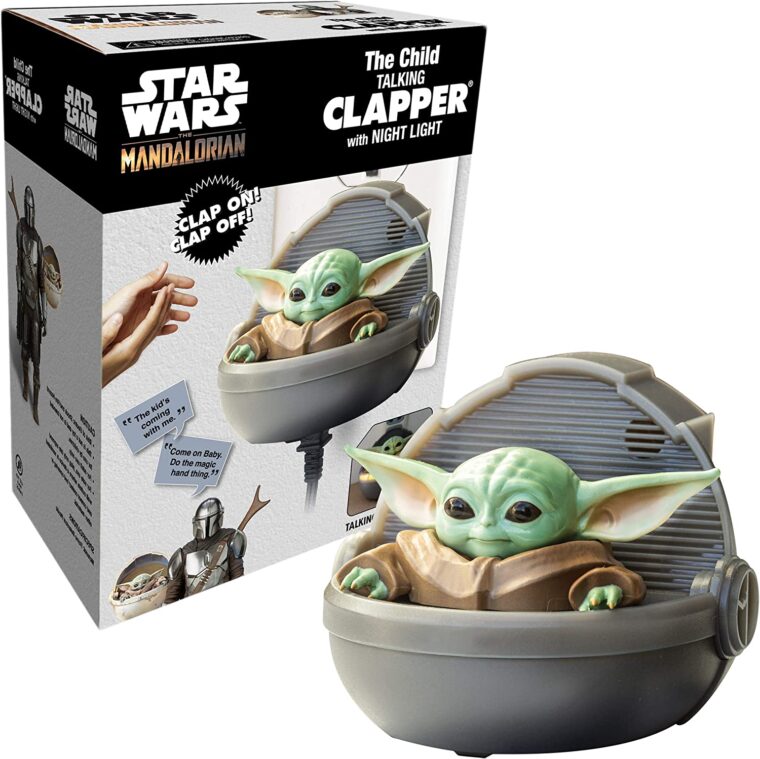 Why I Picked It – This was for Eric he loves baby Yoda
Star Wars ('The Mandalorian') The Child Talking Clapper with Night Light –
WIRELESS WALL SWITCH: Simplify your life with the easy to use smart home wall switch. No more fumbling through the darkness looking for your light switch. Each package contains 1 Clapper switch.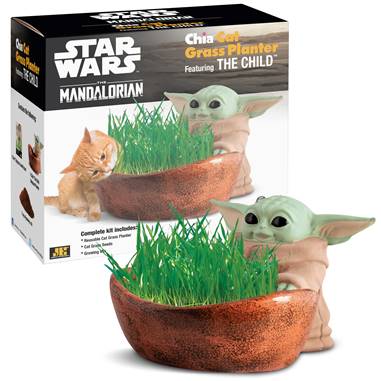 Why I Picked It – This was for Eric he loves baby Yoda
Chia Cat Grass Planter – Star Wars The Mandalorian The Child –
Chia Pets are easy to grow: see sprouts within two days! Full growth in 1-2 weeks!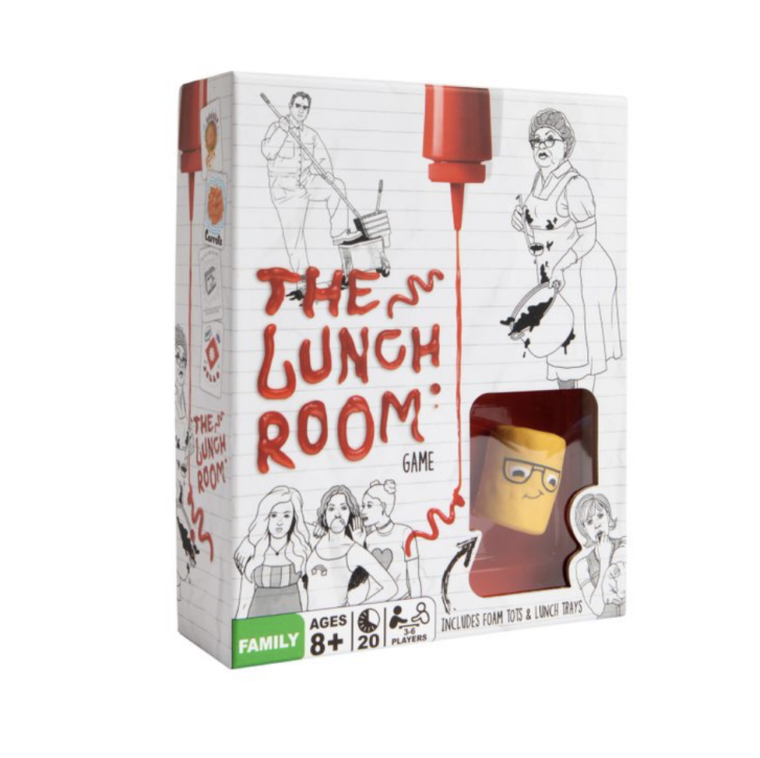 Why I Picked It – this game looks like so much fun!
The Lunch Room Game is not your typical food fight! Who says we can't play with our food?!  Just don't lose your lunch, because it is all fun and board games until someone gets in your way.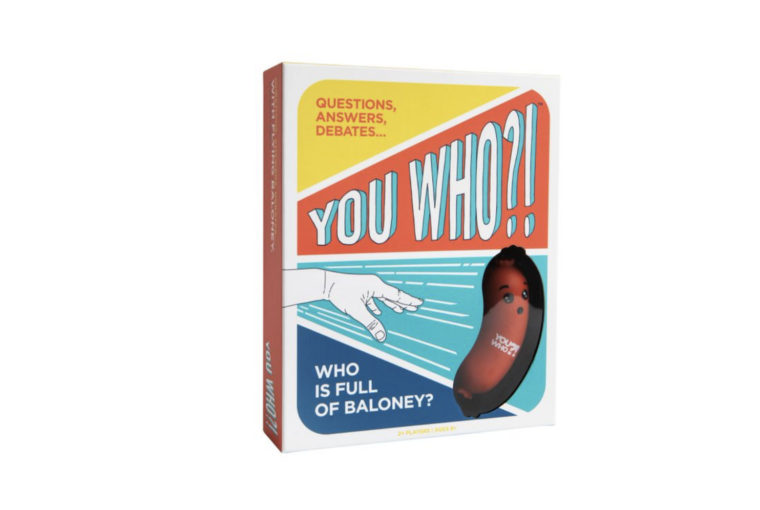 Why I Picked It – this game looks like so much fun!
You Who?! – The Battle of YOU Knows WHO – A fun game designed to challenge friends and family with 5 rounds of questions about YOU, that go from silly and light-hearted to more thought provoking.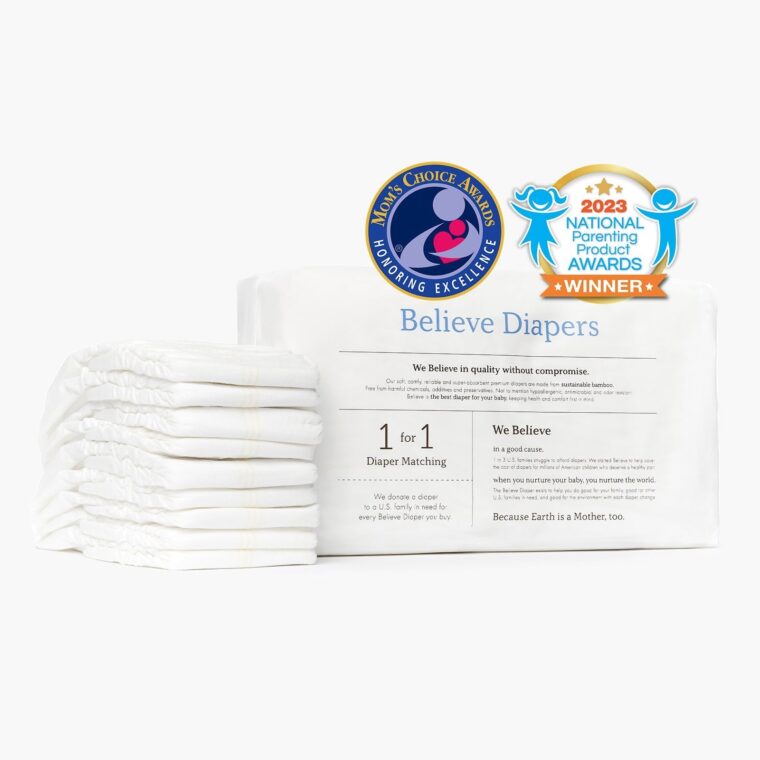 Why I Picked It – I am so happy with these diapers – we were having leak problems with Gwenyth Grace with our other brand we were using – no leaks with these diapers!
Believe Diapers are the first and only socially responsible and 
eco-friendly diaper
 brand with a true 
1-for-1
 charitable model and are celebrating its two-year anniversary. In the first two years, Believe Diapers has donated over
2 million diapers
, which have helped more than
70,000 U.S. families in need
.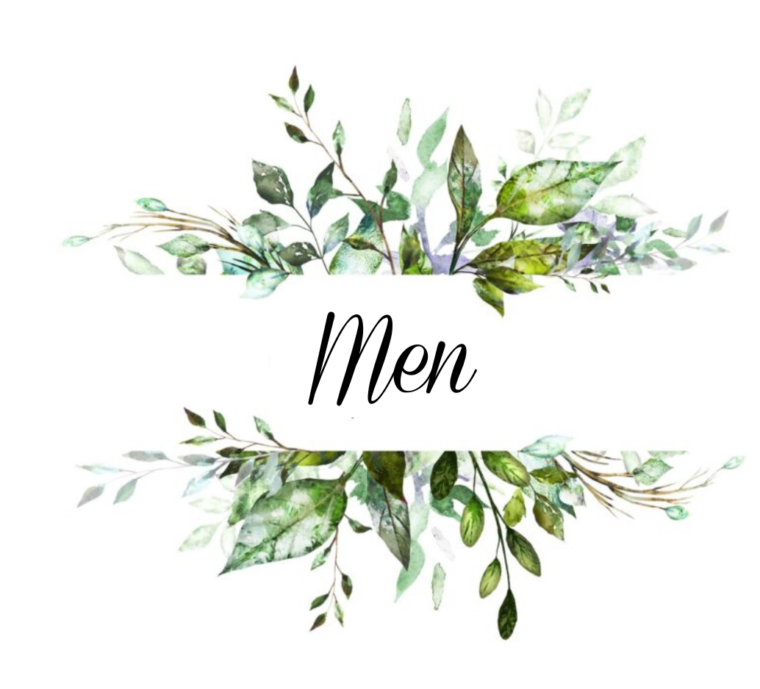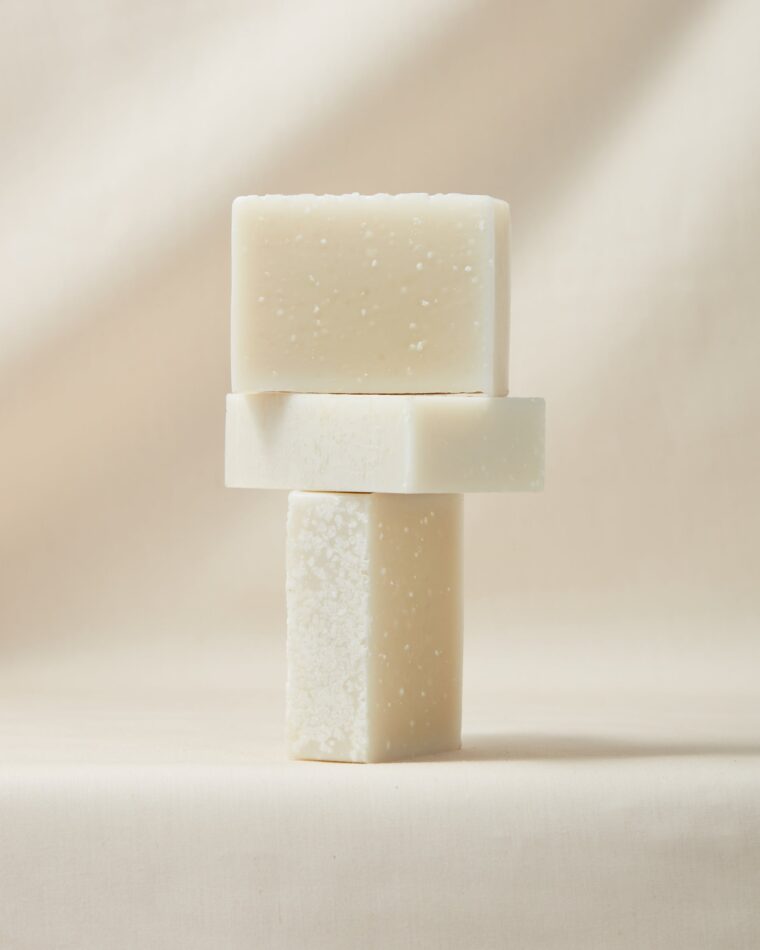 Why I Picked It – My husband loves this soap – we will be buying again in the future.
Ladson's
– Through meticulously sourced, artisan crafted skin care, Ladson's is committed to enriching you with the strength and well-being to feel your best.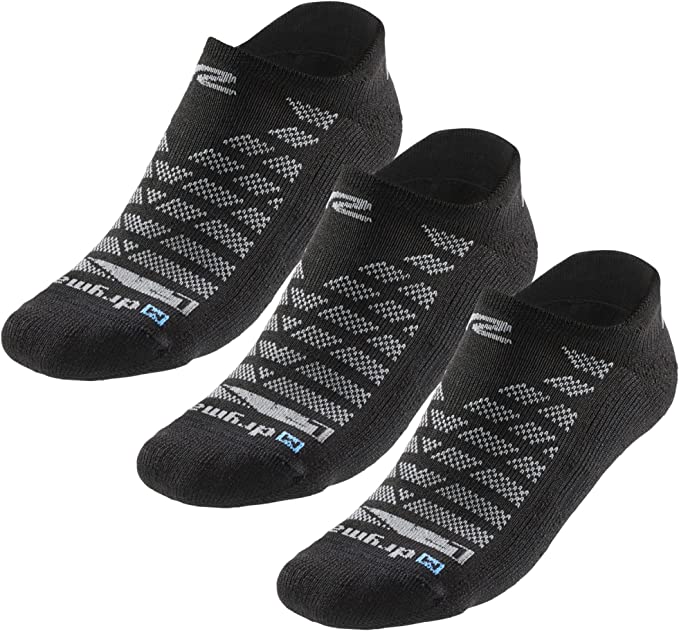 Why I picked them – Eric has been wanting high quality socks – these are amazing.
Road Runner also offers
R-Gear Drymax socks
, known as the "driest socks ever" with moisture-blocking technology, and a wide variety of running and fitness gear for review if you are working on a different kind of story.