The Ultimate Guide to Saving Money with Costco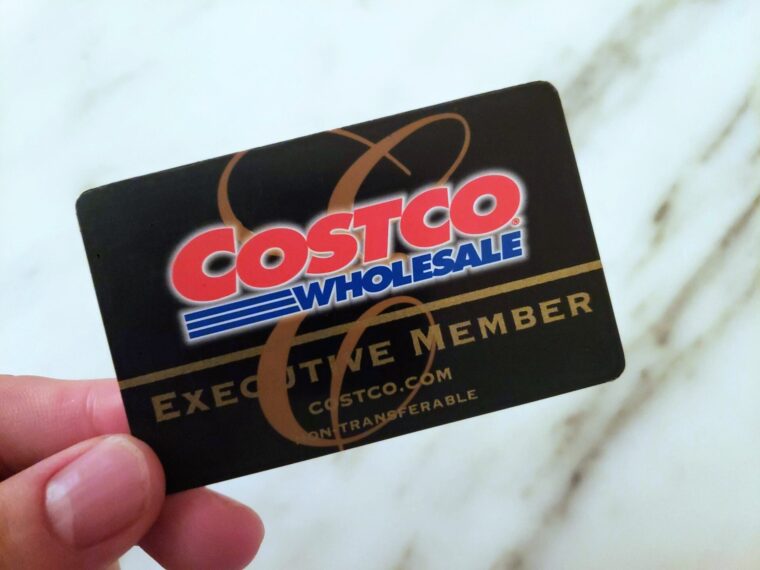 Saving money is important, and Costco is a fantastic place to do it! With its big warehouses and great deals, Costco offers many ways to save on everyday items, groceries, electronics, and more. In this guide, we'll explore ten strategies to help you get the most out of your Costco membership and save money.
Membership Benefits:
Getting a Costco membership is a smart move. It gives you access to special discounts, rewards, and services. Depending on the type of membership you choose, you can enjoy cashback rewards, travel deals, and more. Think about how much you can save throughout the year compared to the membership fee. It is almost guaranteed that the membership will pay for itself. 
Buying in Bulk:
Buying in bulk at Costco is a major money-saver. When you purchase larger quantities of non-perishable items and household supplies, you can save a lot in the long run. From pantry staples like rice, pasta, and canned goods to cleaning supplies and toiletries, stocking up on these items can significantly reduce your grocery bills over time. Just make sure you have enough space to store everything and that your family can use it all before it expires.
Party Planning:
Throwing a party? Costco has you covered with their party platters and catering options. Their food is delicious and affordable. You can order finger foods, appetizers, and even birthday cakes from the Costco catering menu. Not only does this save you time and effort in the kitchen, but it also ensures  that you have high-quality, crowd-pleasing food for your guests. 
Costco's party platters are well-known for their generous portions and variety. Plus, their birthday cakes are delicious, customizable, and much more affordable than specialty bakeries. With Costco's catering and cake services, you can host a memorable party without breaking the bank.
Grocery Shopping:
Costco has great prices on groceries, including fresh produce, meats, and dairy products. Plan your meals and make a shopping list to take advantage of these savings. Buying in bulk may not be suitable for perishable items, so focus on items that have a longer shelf life or can be frozen. 
Compare prices to your local grocery store and calculate the savings. Don't forget to factor in the quality of the products too. You may find that the quality at Costco surpasses other stores while still offering lower prices.
Household Essentials:
Costco is a goldmine for everyday household items like cleaning supplies, toiletries, and paper products. Compare prices with other stores and stock up on essentials to save money in the long term. 
Paper towels, toilet paper, laundry detergent, and other household necessities are often available in larger packages at lower unit prices. Keep track of what you have at home to avoid unnecessary purchases. By purchasing these items at Costco, you'll always have them on hand when you need them, saving you from last-minute trips to the store at higher prices.
Electronics and Appliances:
If you're looking for electronics or appliances, Costco is a good place to find discounted options. They often have bundled deals and extended warranties, too. Before buying, compare prices with other stores to make sure you're getting the best deal and the features you want. 
Costco's electronics section offers a wide range of products, from televisions and computers to kitchen appliances and cameras. Take advantage of their knowledgeable staff who can help you make an informed decision and find the right product for your needs and budget.
Gasoline and Automotive Services:
Don't forget about Costco's gas stations! They usually have lower prices compared to other places. By filling up your tank at Costco, you can save money on fuel expenses over time. Additionally, Costco offers discounted automotive services like tire installations and oil changes. Regular maintenance can save you from expensive repairs later on. 
Check for seasonal promotions and discounts to further maximize your savings. Costco's automotive services are reliable, convenient, and cost-effective, making them a great option for keeping your vehicle in top shape.
Travel and Vacation:
Costco Travel can help you save on family vacations. They offer exclusive deals on flights, hotels, rental cars, and vacation packages. Take advantage of these offers to cut down on expenses and create memorable trips. 
Costco's vacation packages often include additional perks like resort credits, complimentary breakfast, or spa treatments. Before booking, read reviews and compare prices to find the best deals. Costco's travel services have a reputation for excellent customer service and competitive pricing, making them a reliable option for your travel needs.
Online Shopping:
Shopping online at Costco is convenient and can save you money. They have special online deals and deliver right to your doorstep. Look for promotions and discounts available only online. Shopping online allows you to compare prices, read product reviews, and make informed decisions. 
Costco's website is user-friendly, making it easy to navigate through different categories and find the items you need. By shopping online, you can take advantage of Costco's wide product selection without leaving the comfort of your home, saving you time and money on transportation costs.
Additional Benefits and Services:
Costco offers even more ways to save. Their pharmacy has discounted prescription medications, which can save you a lot compared to regular pharmacies. You can also find optical and hearing aid services at competitive prices. Costco's hearing aids come with complimentary services like follow-up appointments and cleanings. 
Don't forget to explore their home services, such as appliance installation and vehicle purchases, for additional savings and convenience. Costco's partnerships with reputable brands and service providers ensure that you receive quality products and services at affordable prices.
By using these ten strategies when shopping at Costco, you can save money on a wide range of products and services. Whether it's groceries, household items, electronics, or travel, Costco has affordable options for you and your family. Start saving today and enjoy the benefits of being a smart shopper at Costco!