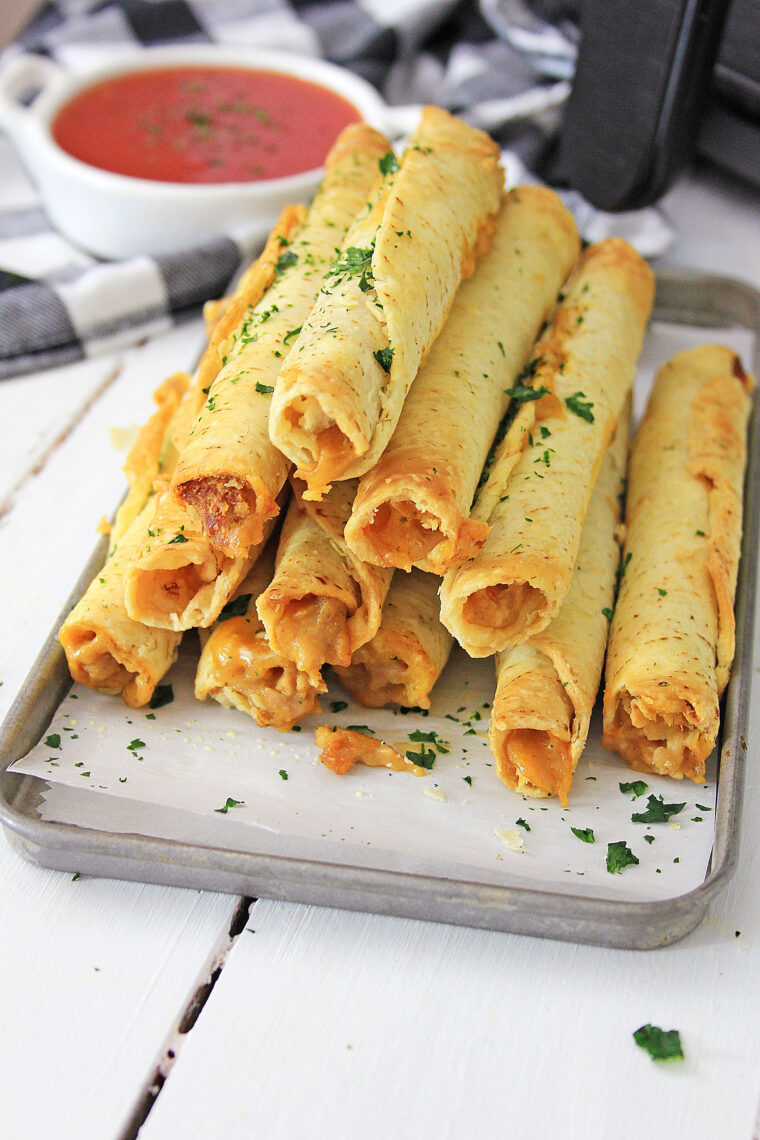 Experience a fiesta of flavors with our irresistible Air Fryer Taquitos! This simple yet satisfying dish is the perfect blend of crispy and savory, guaranteed to tantalize your taste buds.
Crafted to perfection in an air fryer, these taquitos boast a delightful crunch without the excess oil. Indulge guilt-free in this healthier alternative that doesn't compromise on taste. Whether you're hosting a gathering or seeking a quick snack, our Air Fryer Taquitos are an excellent choice.
Creating these delicious treats is a breeze. Choose your preferred filling, from classic shredded chicken to flavorful beans and cheese. Roll them up in corn tortillas, pop them in the air fryer, and in minutes, you'll be treated to piping hot taquitos with a satisfying texture.
Pair these taquitos with your favorite dips and sauces for an explosion of flavors. The versatility of the recipe allows you to cater to your cravings and dietary preferences effortlessly.
These air fryer Taquito's are really delicious.  They're so easy to make, and you can make them ahead, and then place them in the fryer for 10 minutes, and have a great appetizer, snack, or dinner.  No matter how you serve them, they're sure to be a favorite.  Keep this recipe handy!
HERE'S WHAT YOU NEED:
1 Can of Pinto beans – 14 – 16 ounces
1 small onion – chopped
1 Tablespoon of Taco sauce
1 teaspoon of Chili powder
1 teaspoon of ground Cumin
Garlic salt – to taste
Pepper – to taste
1 teaspoon of brown sugar
Shredded Cheddar Jack cheese
5 – 6 Flour Tortillas
HERE'S WHAT YOU DO:
Place the Pinto Beans in a heavy saucepan, and add the chopped onion, Taco sauce, chili powder, Cumin, garlic salt, pepper, and brown sugar, and stir well.  Bring to a boil, and them simmer for 5 minutes.  Remove from heat, and let cool for 10 minutes.  Mash the beans until they're smooth.  Heat the Tortillas in the microwave for about 10 seconds.  Spread beans on Tortillas, sprinkle with cheese, and then roll tightly.  Place in the freezer for 2 hours.  Cook in the air fryer for 10 minutes at 350.  Taquito's should be golden brown.  Sprinkle with parsley, and serve with Salsa, or taco sauce.  Enjoy!
Makes 5 – 6 large Taquito's.  Recipe can be easily doubled for additional servings.