Budget Savvy Diva Opinion – Company Charging ME Money To Review Their Products – MUST READ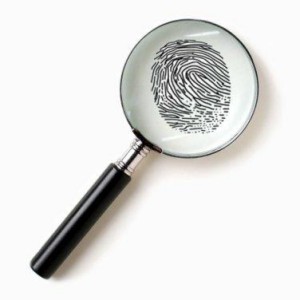 So writing these "rant" posts opened up a can of "words" for me.  I decided to write a list of all these things that bug me about couponing , companies and cashiers – well before I knew it I filled out two whole sheets. I have to try and make a weekly post – what do you think – I would love your feedback 🙂
I was going to wait to write another post – but "something" happened where I was like WHAT?!!!!!
Here is the lowdown: Other then posting deals and freebie- you might notice I post reviews/giveaways. I am lucky enough to have companies come to me time to time offering me a "free product" to test out and tell my AWESOME readers what I think. I really pride myself in giving honest reviews – it takes a lot of time – for example if I am given seasoning  – I will make a special dinner utilizing the seasoning. I have spent hours preparing and writing reviews – here is a little in site into the Budget Savvy Diva world – below is a picture of how I keep organized.
Well yesterday I was approached by a company who wanted me to review one of their products: cool.
All they needed was my information: okay
oh an a $10.00 deposit ( refundable when I post the review): WHAT?!!!!!
Boy did that get me steaming. I can understand where they are coming from – they had previously worked with other bloggers who did not post the review after receiving the product.
Now this is what I have a problem with.
1) It is not like they are offering my a $2000.00 necklace to review – most of the products that they offer for review are worth less then $10.00
2) What if I do not like the product – do I post what I actually "think" about the product OR do I lie and post a favorable review to make sure I get my
"refund". I almost feel like it is a hostage situation – I have to do everything the right way to get my $10.00 back. I mean if you write a unfavorable review what is their incentive to give you back your money?
If you were so inclined to do the review with this company  – you had to fill out a form with wording such as " If you don't qualify for this offer, please don't waste your time by submitting the form, as it will not be approved" – hostile much?
What would you do? Would you write what you actually think about the product?
Plus I have a really simple way to solve their problem about bloggers not posting – you have an agreement that if the post is not done in so many days they would send an invoice to you for the amount of the product.
Does not take a genius to figure out that solution.
I almost feel like the company is hard-up for money or something – lol.
Let's just say I am passing on the review.
Budget Savvy Diva out!
If you want more Budget Savvy Diva Opinions:
Budget Savvy Diva Opinion:
Budget Savvy Diva's Opinion: Groupon Controversy over FTD Flower Deal – AND REFUND!
Borders Bankruptcy – CLOSING 200 Stores – MUST READ
Budget Savvy Diva Opinion: Misleading Promotion – What do you think
Another Post Concerning Company Deception and Coupons – MUST READ