Budget Savvy Diva's Stockpile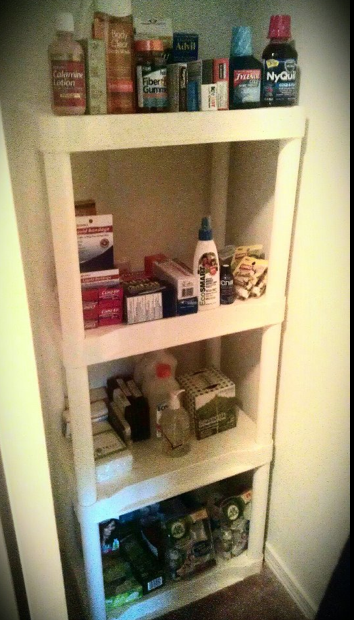 Did you pre-order Budget Savvy Diva's Book Yet ?! Over 40 Recipes + Stockpiling Tips

Find out all the details HERE
Many readers ask to see my stockpile — well here it is 🙂 Well part of it
Because we live in an apartment – I try and utilize space as well as I can.
I personally pride myself as a streamlined stockpiler – meaning I only stockpile what I need for the next 6 months. Even if there is a freebie deal I will not snag it because I want to leave it for other couponers who need it more then I do.
This shows a section of my non-food goods. You will find medicine, soap, sponges, air freshers, etc.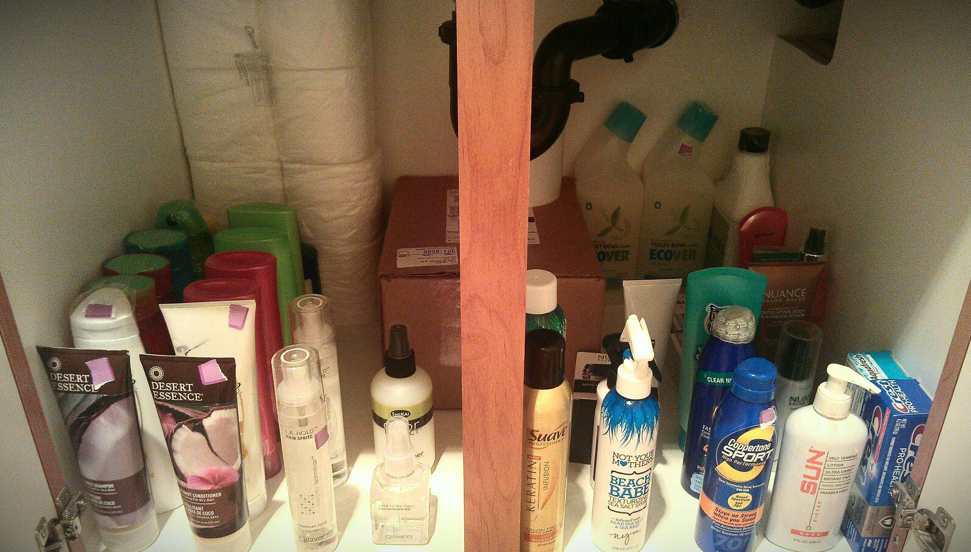 This is under my sink. I have about 20 more rolls of toilet paper but I use a hard to reach cabinet to store those.
I use stickers ( the purple) to indicate to myself that these products must be used before I can stockpile more.
I tend to stockpile more then I need of items like sunscreen because I have a problem of losing them on trips and such 😉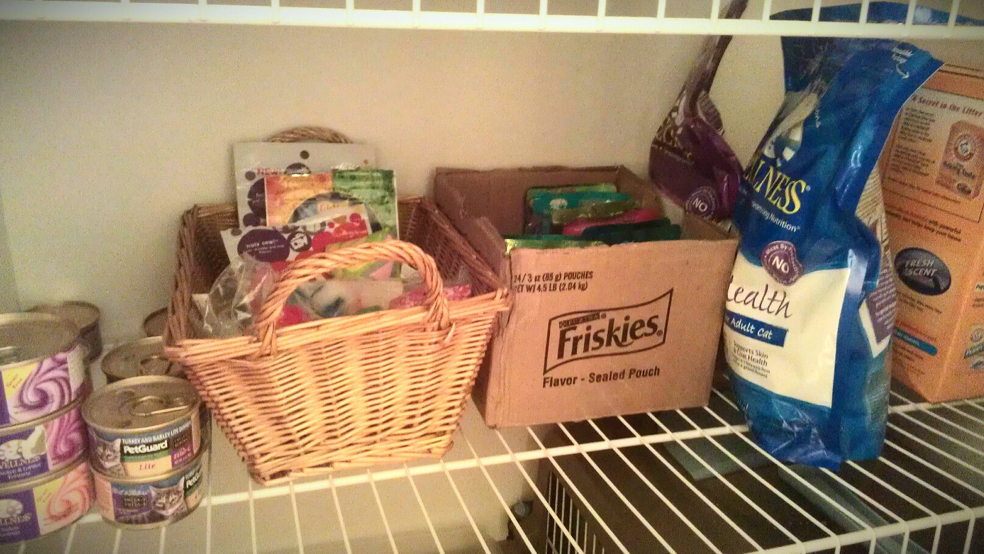 Even Watson has a stockpile!
The key with a successful stockpile is organization and knowing what you need.
I hope you enjoyed the small insight into my stockpile 🙂