Crock Pot Chicken Enchiladas Recipe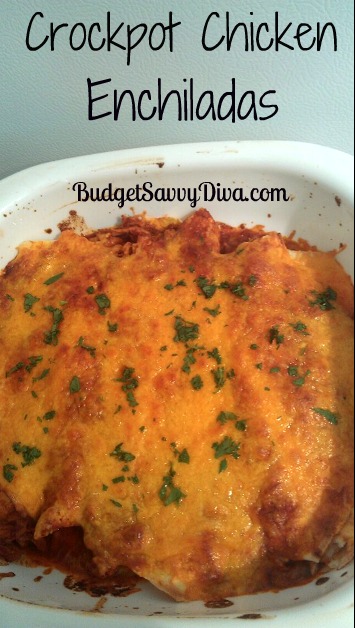 Did you pre-order Budget Savvy Diva's Book Yet ?!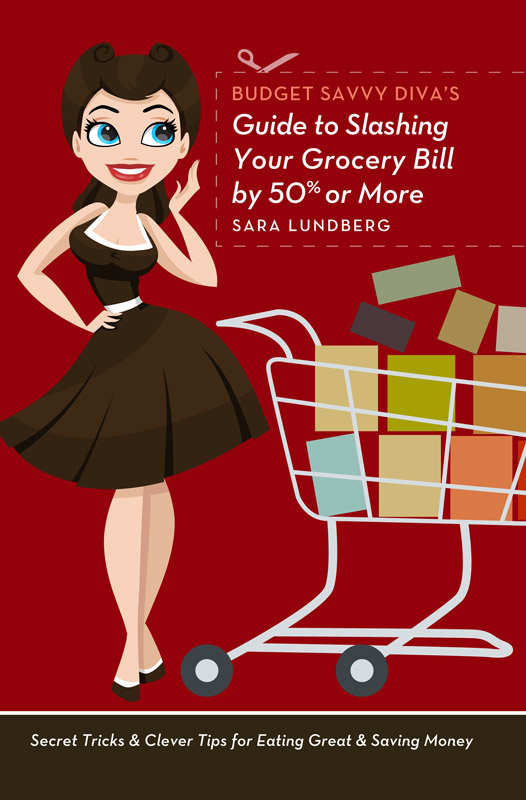 Make sure to pin the recipe orREPIN IT!
Everyday at 1 pm PST/ 4pm EST Budget Savvy Diva posts a NEW RECIPE 🙂 I might miss this time every now or then – but I know you understand
Make sure to follow Budget Savvy Diva on Facebook 🙂
Find Copy Cat Restaurant Recipes HERE
Find Crock Pot Recipes HERE
Find Gluten Free Recipes HERE
What You Need
1 1/2 lbs. chicken breast
1 (19 oz) can red enchilada sauce
2 Chicken bullion cubes
refried beans or black beans heated
burrito size tortillas
lime zest – 1/2 a lime … I do a full lime but it might be too much for everyone
1 cup shredded cheese more
Pinch of salt and pepper
1/4 Tsp of Cumin
What To Do
Set crock pot to low – place chicken breast, sauce, bullion cubes, lime; cumin
Cook for about 4 hours. Shred chicken and mix into the sauce.
Preheat oven to 350
Take a tortilla and place beans in the middle then the chicken mixture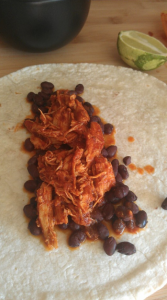 Fold and place into a casserole dish. Size of dish depends on how many you make
Pour the remaining sauce/chicken mixture over the enchiladas
Top with cheese and bake in the cover till cheese is bubbly.
Garish with cilantro if you like 🙂
Crock Pot Chicken Enchiladas
Ingredients
1½ lbs. chicken breast
1 (19 oz) can red enchilada sauce
2 Chicken bullion cubes
refried beans or black beans heated
burrito size tortillas
lime zest - ½ a lime ... I do a full lime but it might be too much for everyone
1 cup shredded cheese more
Pinch of salt and pepper
¼ Tsp of Cumin
Instructions
Set crock pot to low - place chicken breast, sauce, bullion cubes, lime; cumin
Cook for about 4 hours. Shred chicken and mix into the sauce.
Preheat oven to 350
Take a tortilla and place beans in the middle then the chicken mixture
Fold and place into a casserole dish. Size of dish depends on how many you make
Pour the remaining sauce/chicken mixture over the enchiladas
Top with cheese and bake in the cover till cheese is bubbly.
Garish with cilantro if you like 🙂
This is my entry for the Mr.Food Blogger Contest