Monsters University: Director Dan Scanlon #MonstersUEvent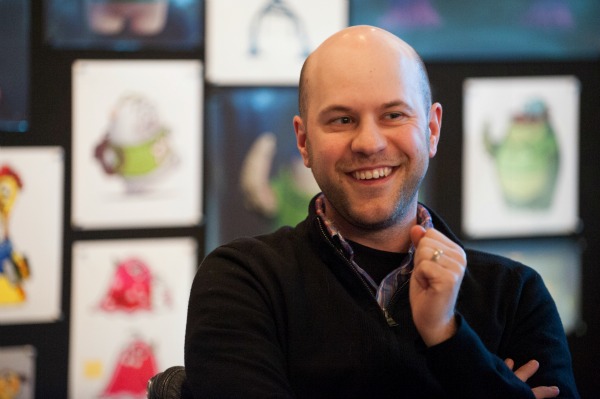 Did you know Monsters University is coming out June 21st !!! I am counting down the days!
Dan Scanlon ( a Pixar veteran  – he joined Pixar in 2001 Dan and was a storyboard artist on "Cars" and "Toy Story 3″)  – We were able to sit down with him back in April to learn more about the process of developing Monsters University!
It was really cool finding out how they developed the "college life" for Mike and Sculley around there own experience and of course 1980s movies like Animals House.
Here are some of his answers 🙂
Development of characters –

"We did develop all these characters, and then started bringing some of them up to the forefront. I don't know about the actual misfits. The misfits were the, the Oozma Kappa characters were designed specifically to be them."
"Wild" college life –
"You want it to feel like college, and college is pretty wild.  But we want it to be tasteful and so I feel like the good thing is is they're monsters, so they can be wild. …They're running around, and hanging from things.  And it was, like, yeah, that still works, you know?  Guys hanging from the ceiling and throwing things around…"
Side Note – I have seen about 40 minutes of the film and I totally see what he means about creating a college experience realistic but still appropriate for kids to see but adult can still relate.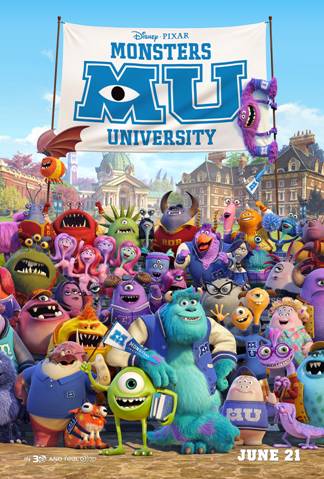 College Life For Dan –
"When I was in school, I was probably more like Mike. I mean, I was pretty focused on trying to get good grades, and, or, more like squishy where I just didn't really have a lot of friends and, for a while… I realized, that sounds so sad."
To get you even more in the mood to see the film check out the trailer below 🙂
Disclaimer – The trip and experiences were paid by Disney but all the thoughts are my own.