Easy Creamy Corn Casserole Recipe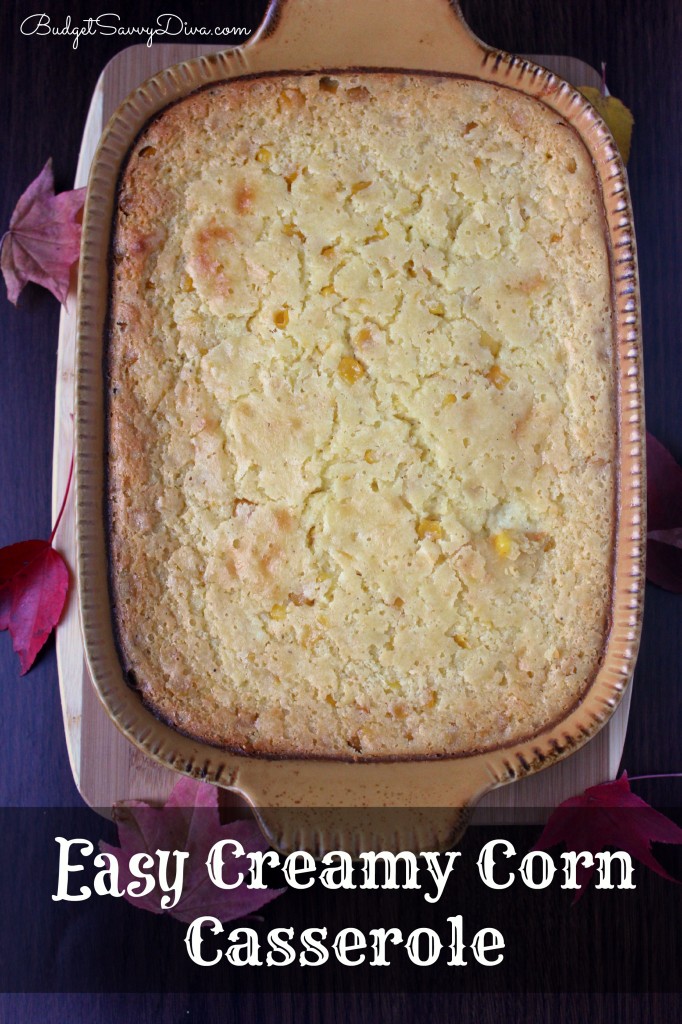 Was is Fall without a casserole dish. There is something magical about sharing a casserole dish with family and friends
This dishes main element is corn bread mix but it is super moist from the creamed corn.
It is very hard only to have one piece
The taste alone is not the only reason to make this dish – most if not all ingredients are already in your kitchen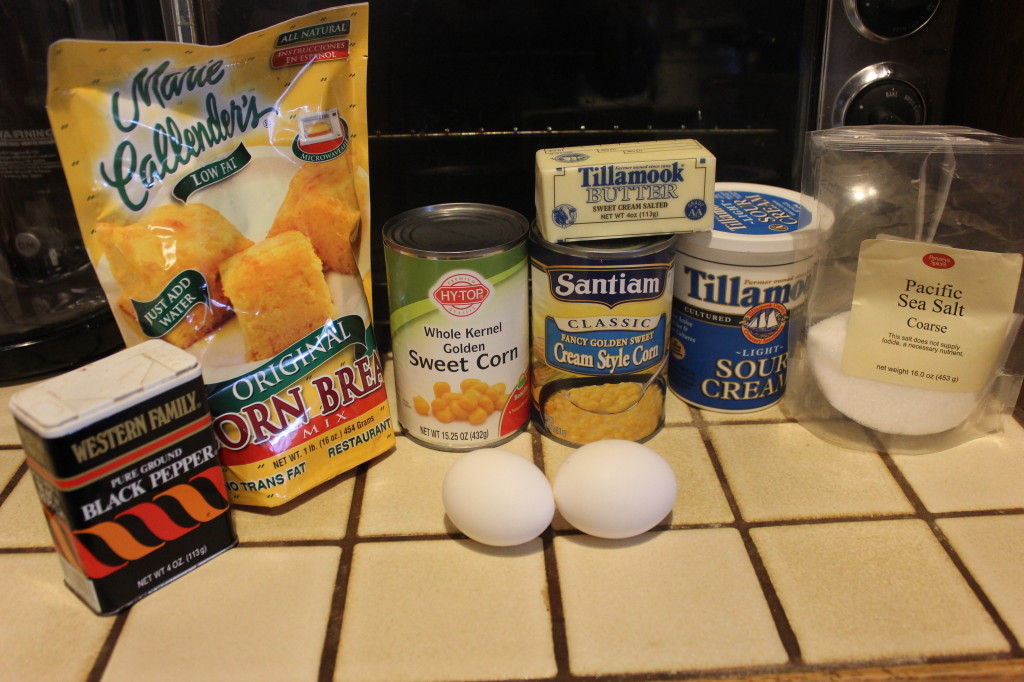 You can easily make this recipe gluten – free buy using gluten – free corn bread mix. If you are not worried about being gluten – free I do suggest using the Marie Callender's Corn Bread mix — it really give the recipe a HUGE push in flavor
Another thing I like about this recipe is that it is so simple to make – it is basically add all the ingredients together in a bowl, pouring it into a great 8×8 casserole ( or similar size) dish and baking it in the oven
Below is a picture of the mix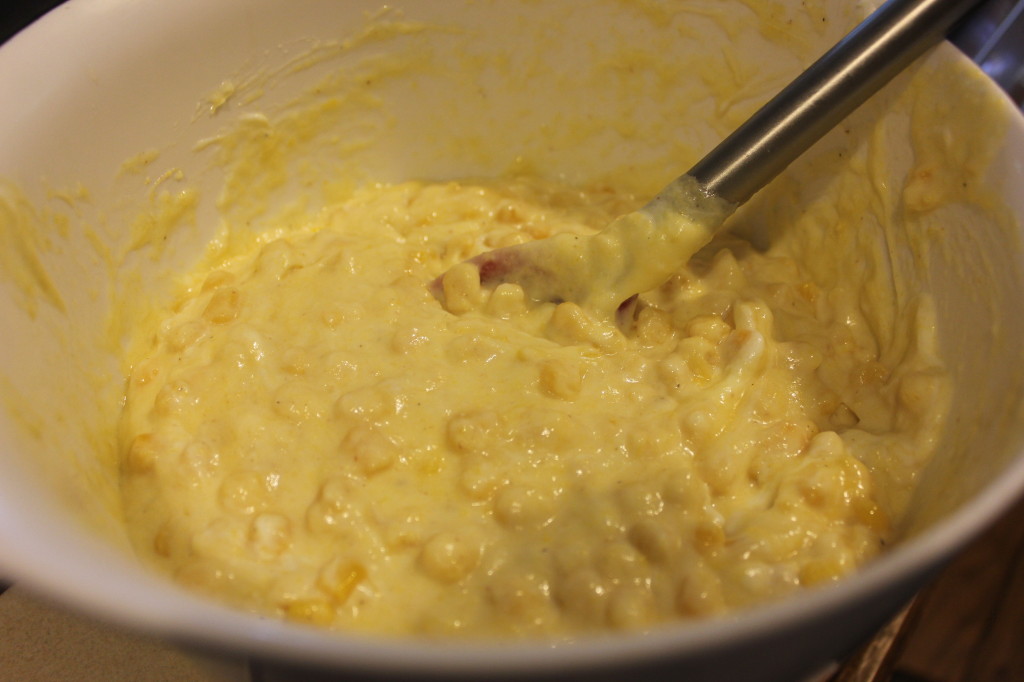 Here is a close up of the final dish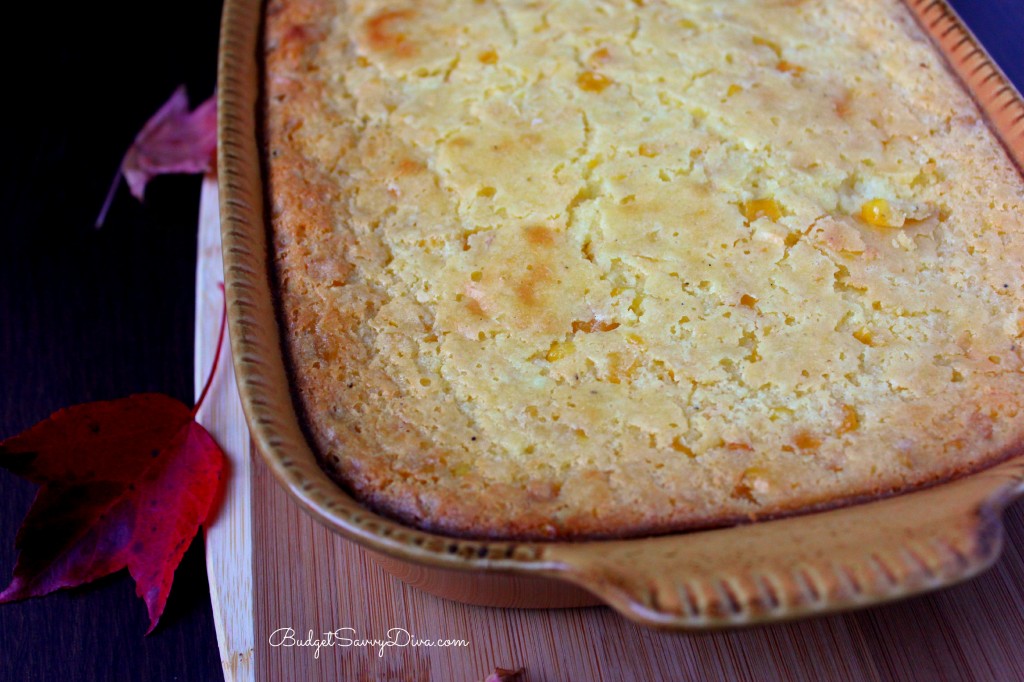 Perfect served warm – though it uses corn bread mix the finished product is extremely moist and light ( thanks to the eggs)
If you do make this recipe please let me know in the comment section
Yum and Enjoy!
Easy Creamy Corn Casserole Recipe
Ingredients
8.5 Ounces of Corn Bread Mix
2 Eggs ( whisked)
½ Cup of Butter Melted
¼ Tsp of Pepper
¼ tsp of salt
15 ounce can of corn ( drained)
1 can of creamed corn
1 cup of sour cream
Instructions
Preheat oven to 350 and grease your casserole dish
In a large bowl mix all ingredients together
Pour into casserole dish and bake for 45 minutes uncovered or until it is golden brown
Enjoy!
Recipe is adapted from HERE